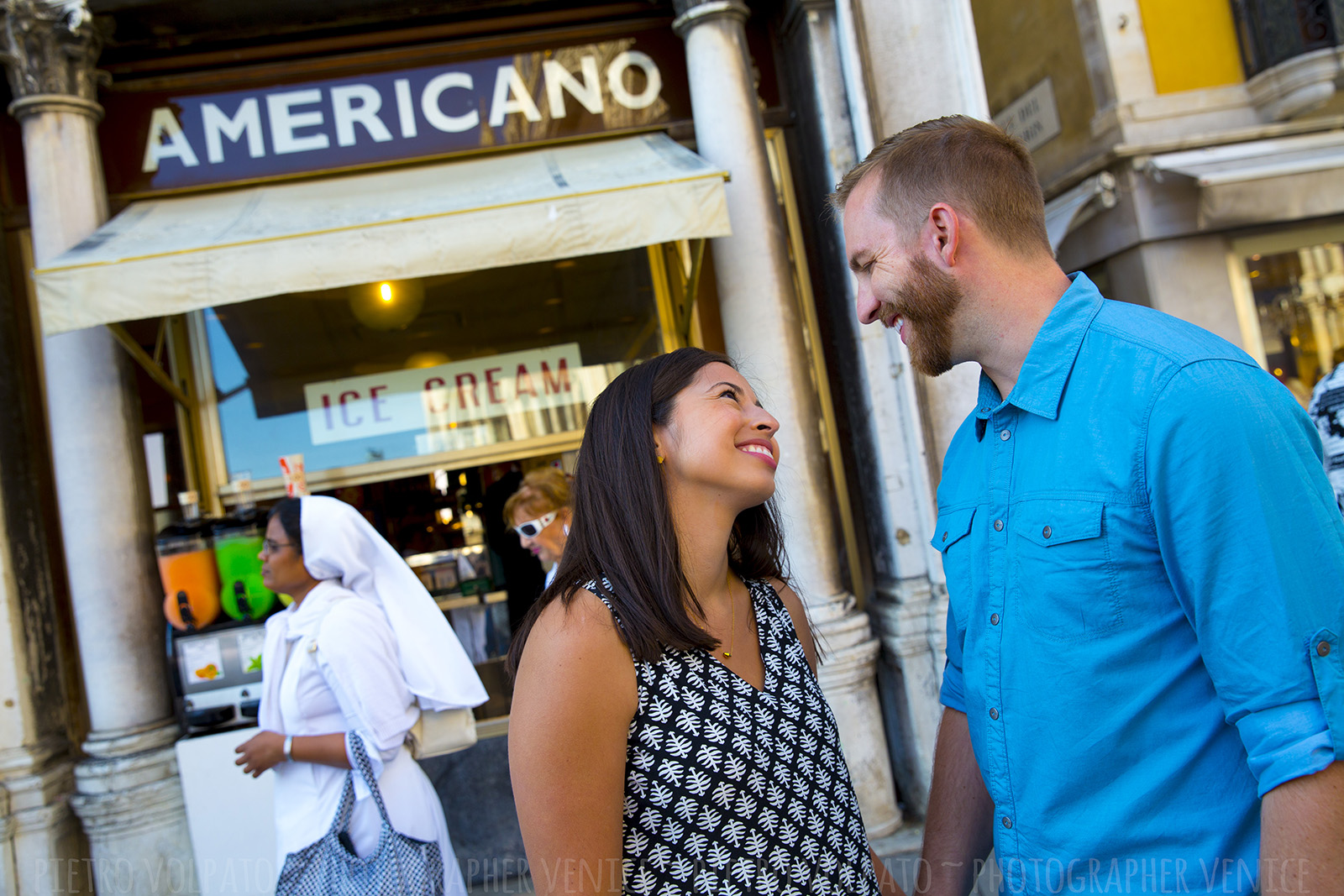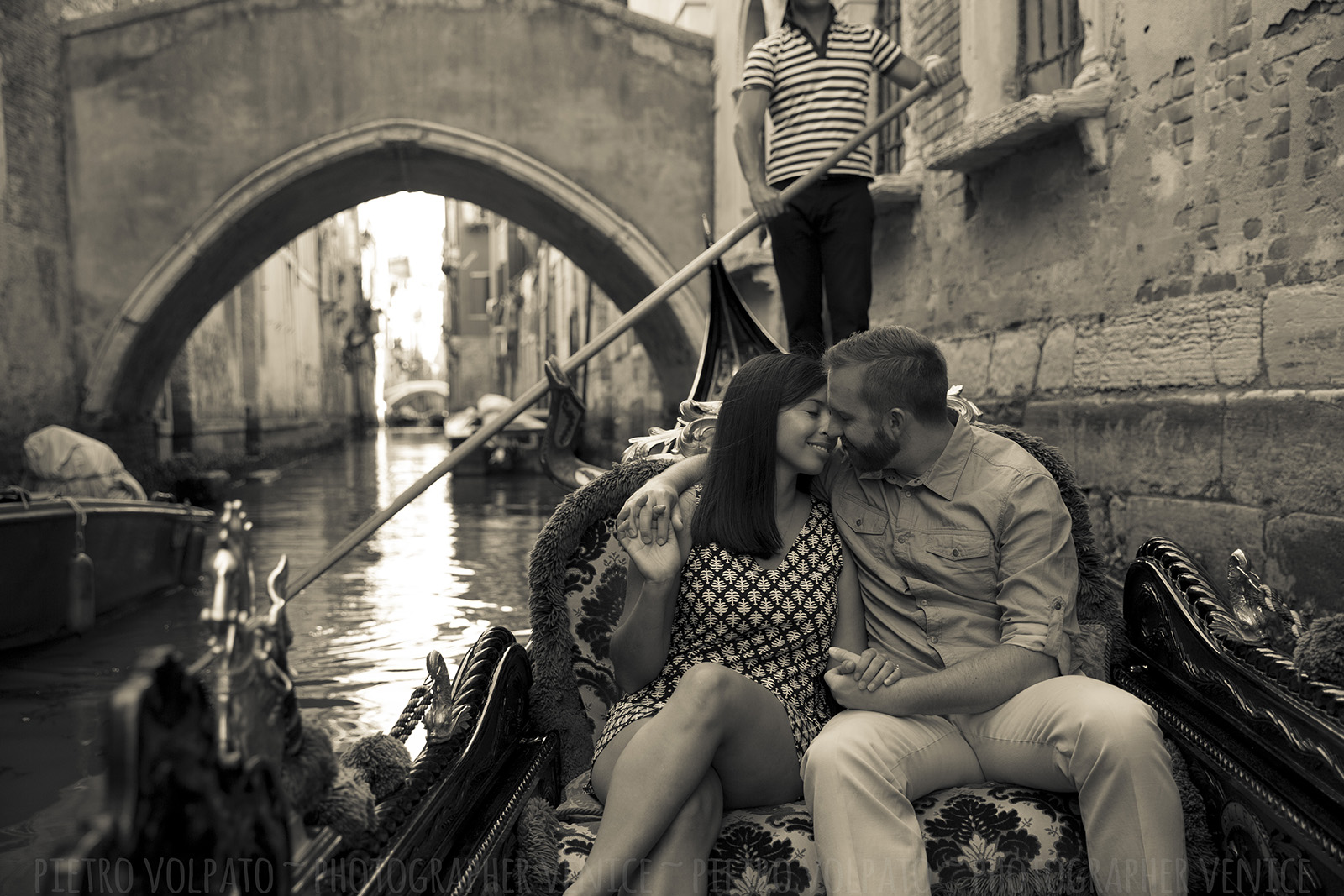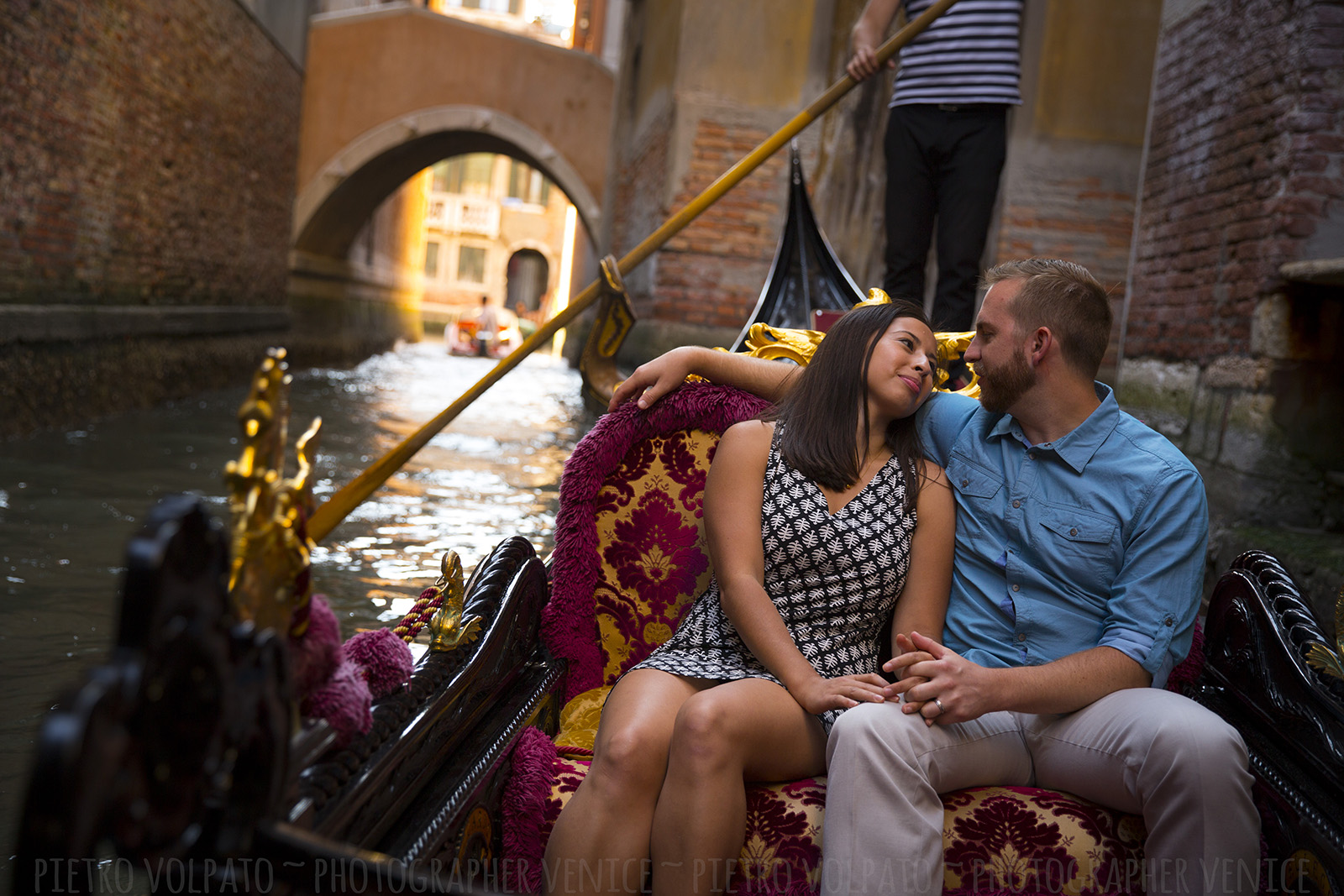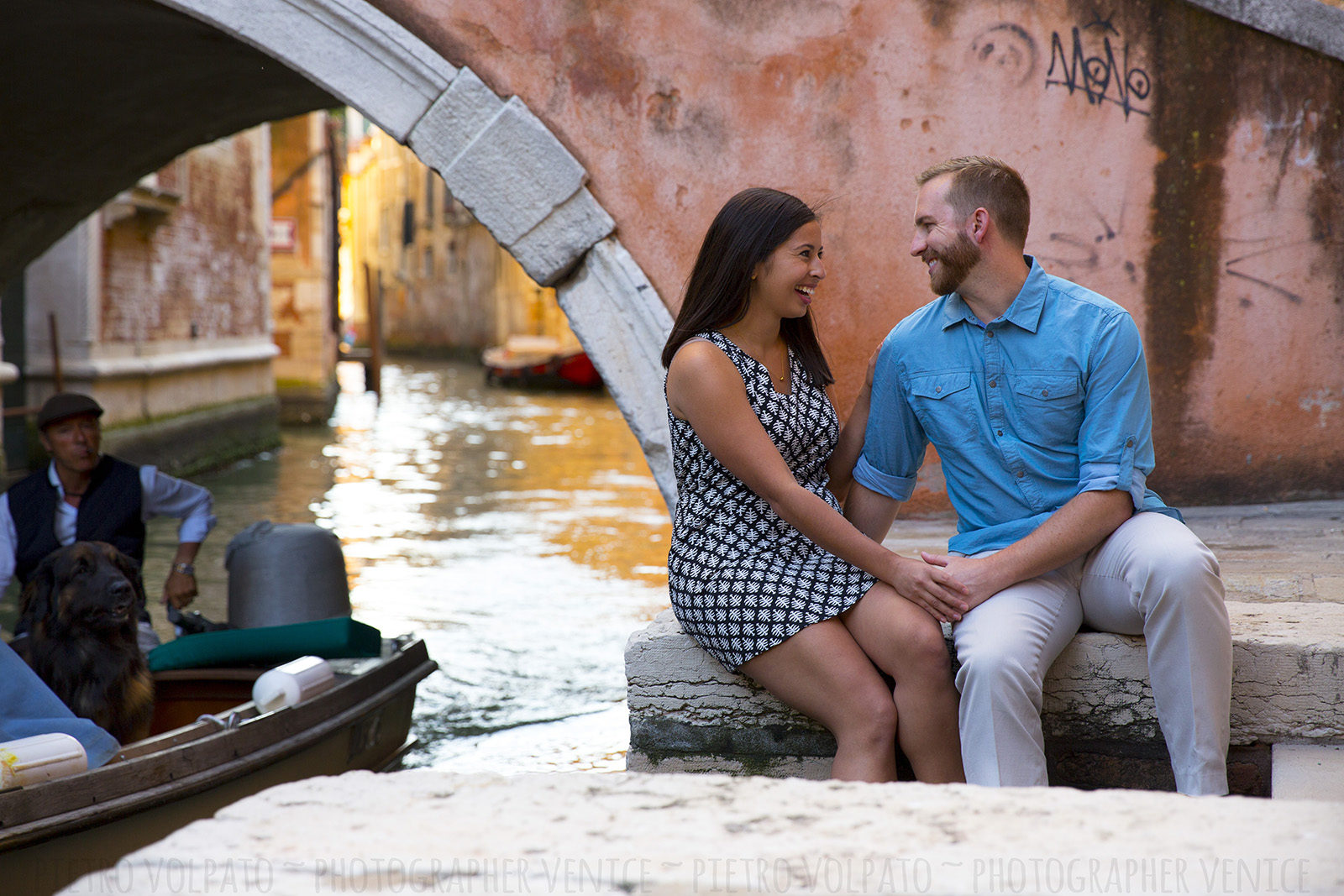 Photographer for Venice vacation photo session for a couple. Romantic walk and gondola tour in Venice
Diana & Derick came in Venice on vacation and hired me as photographer for a photography session and tour. I provided them a photo shoot in Venice during a walking tour and a gondola ride. I took portrait photos about romantic and fun moments. They got great pictures and really enjoyed their time in Venice during the photo session.
My photo sessions in Venice are personal and relaxed. Just me (the photographer) and you. No need to worry about posing or dressing a certain way – we work together to ensure that you're always feeling comfortable and genuine so that you can go home with a souvenir of Venice that's truly personal.
A photo session with a professional photographer is the ideal occasion for you as a couple profoundly in love to celebrate your connection in Venice. In the same time it is an opportunity to create story telling images featuring you in the strikingly beauty of Venice.
Review
Diana & Derick (USA):
"My husband and I decided to book a photo session while touring Italy last month so we could have something besides endless selfies to remember our trip. We went to Rome, Florence, and Venice and I am so glad we settled on Venice because that led us to photographer Pietro!
He was so friendly and responded very quickly to all of my emails. The actual photo tour was amazing! We immediately felt comfortable with him and enjoyed his fun anecdotes as we explored the streets of Venice. We opted for the gondola ride as well which was pretty cool.
The pictures are INCREDIBLE, the best souvenirs ever, and we received them very quickly. I definitely recommend this photographer in Venice and his tour!"