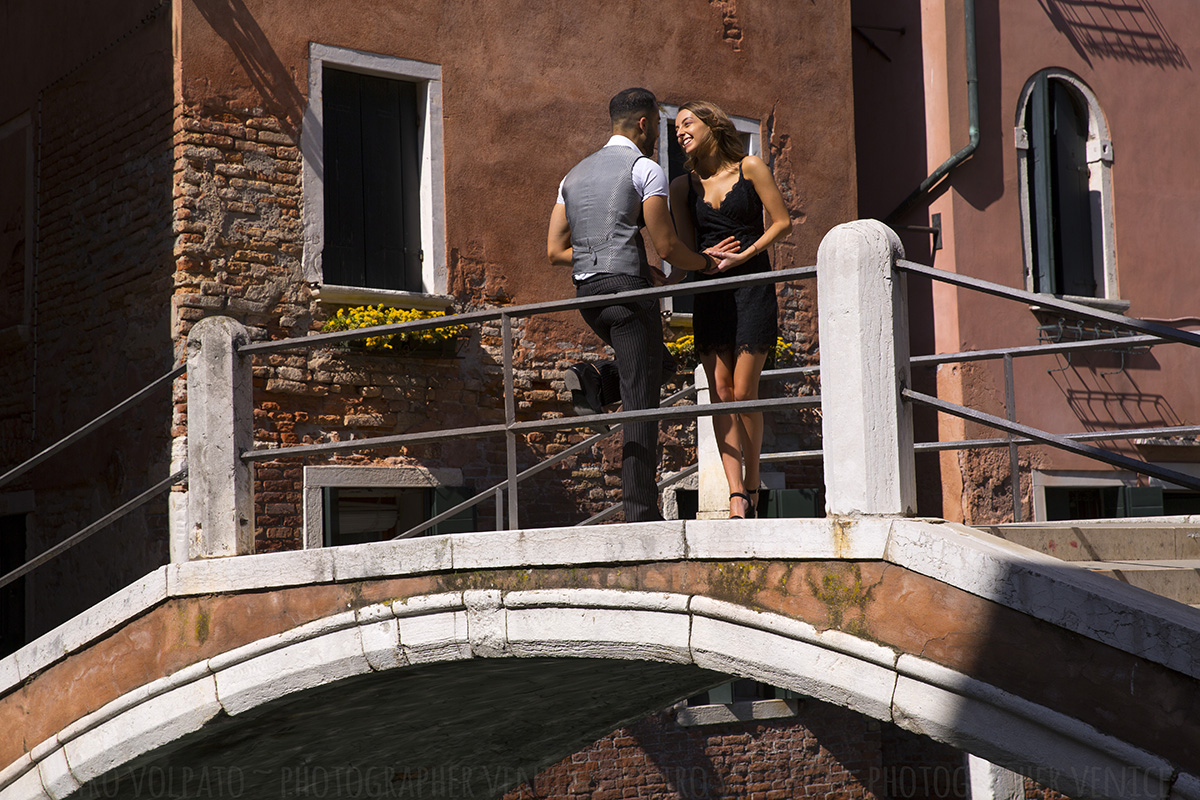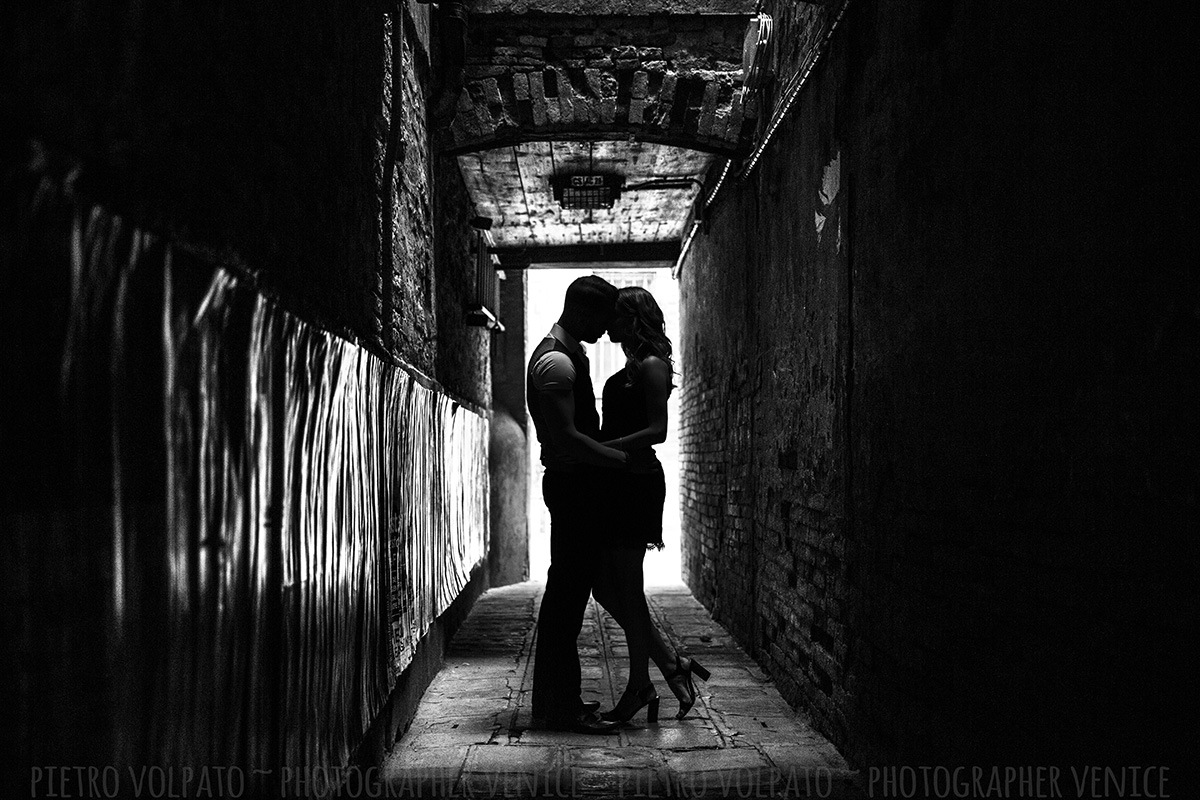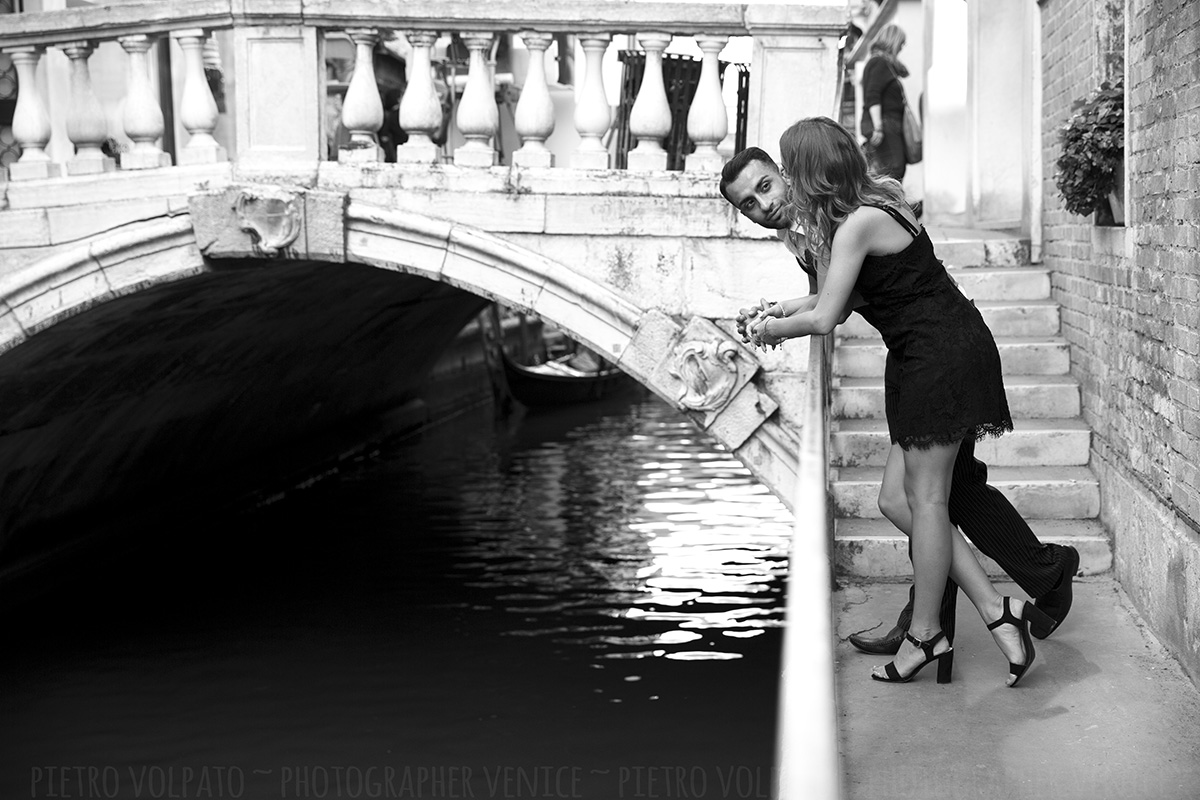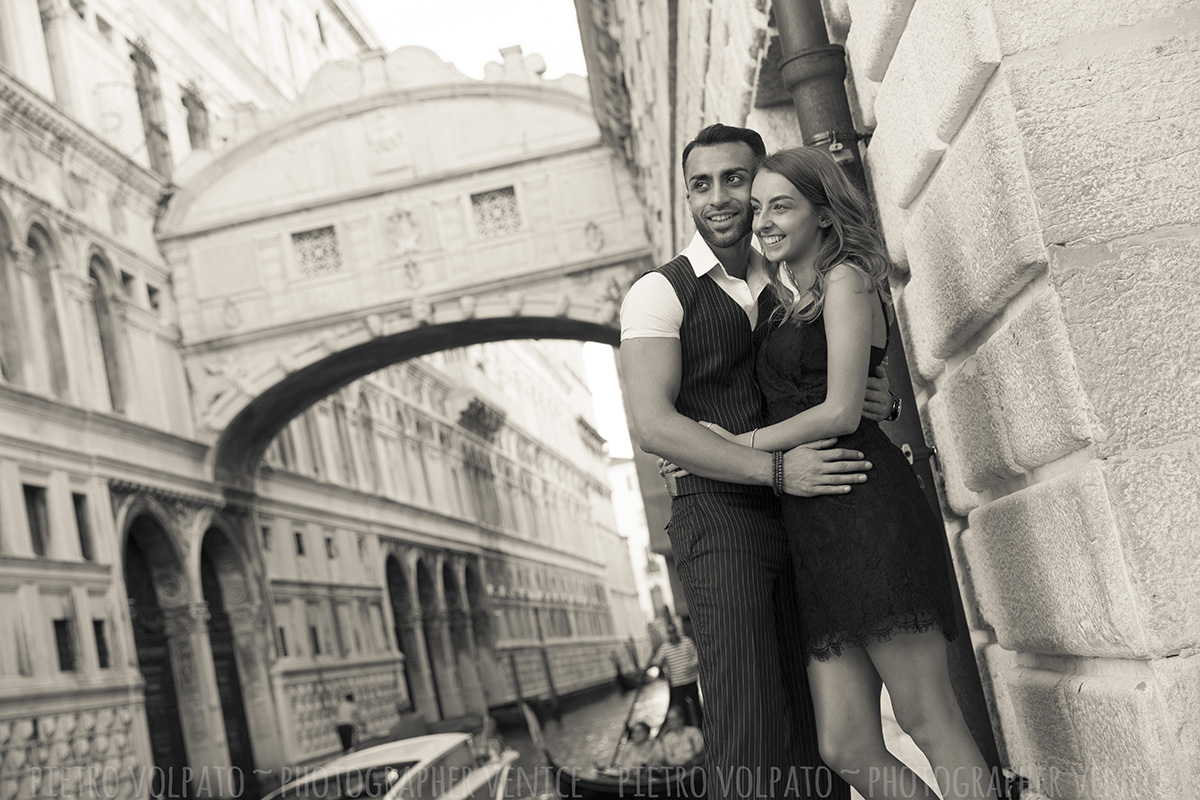 Photographer in Venice providing vacation photo shoot. Romantic couple photos taken in Venice, Italy.
Are you searching for a photographer for a vacation photo shoot in Venice, like this lovely couple? As Venice photographer I provide a photography session during an enjoyable tour.
My photo shoot in Venice is indeed much more than a standard session. First of all it's about professional photography, of course. Candid photos about romantic moments and dynamic pictures about having fun. Therefore you are getting pictures while you are having a real good time at amazing spots in Venice. Forget all that boring and annoying posing that many other photographers provide.
This vacation photo shot in Venice is a long session so we have time to really walk aroung Venice and not just the main spots. With this photography session you can discover and really enjoy the real Venice thanks the guidance of a local photographer. Last but not least, you would get and excellent quality/price ratio, that is what matters. I think that you have good reasons to hire me as your vacation photographer in Venice.
Review
Methab & Rebecca (UK):
"Thank you so much for the beautiful pictures you took during our vacation in Venice. We had a very good time and for sure you are a talented photographer."