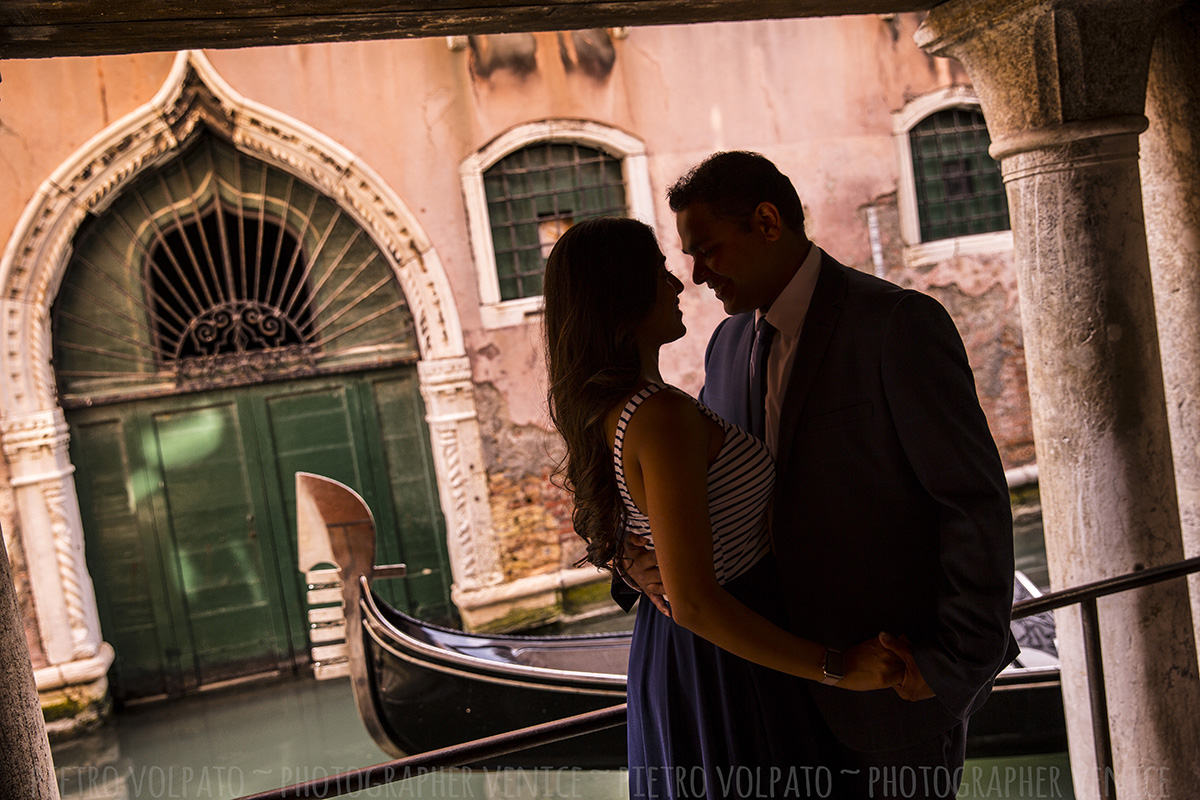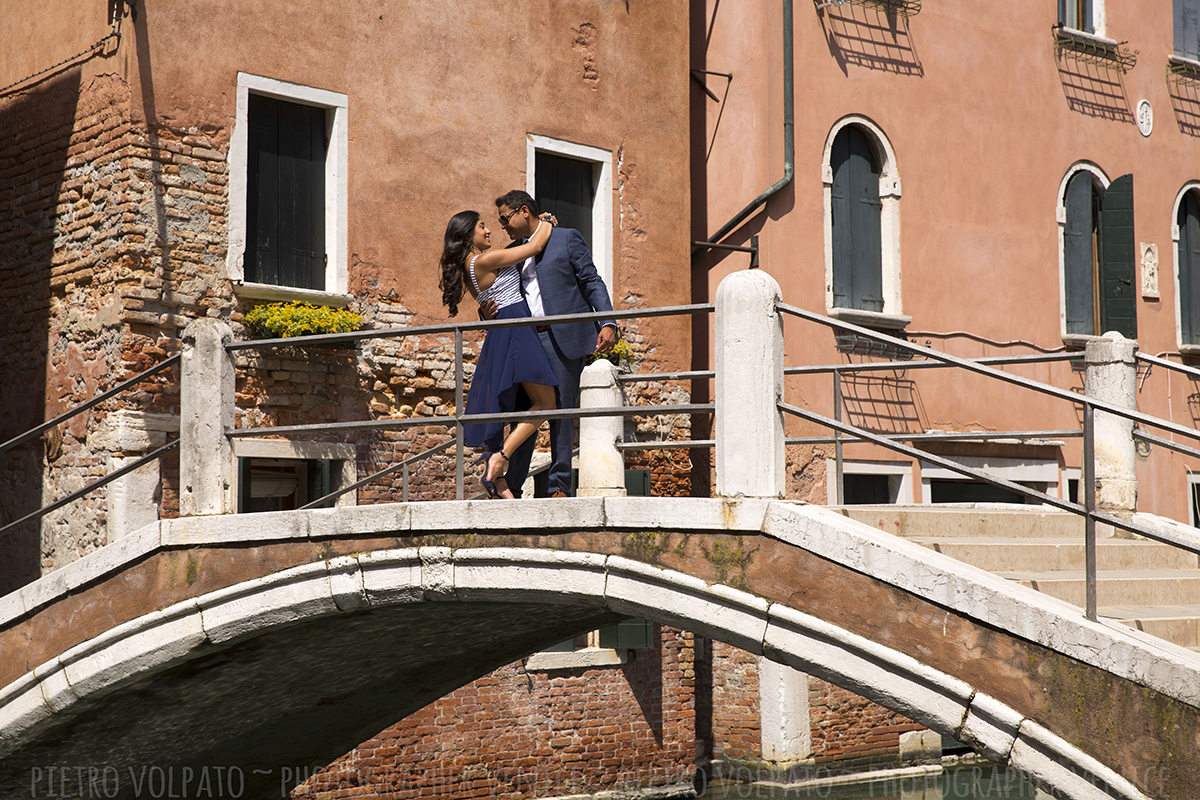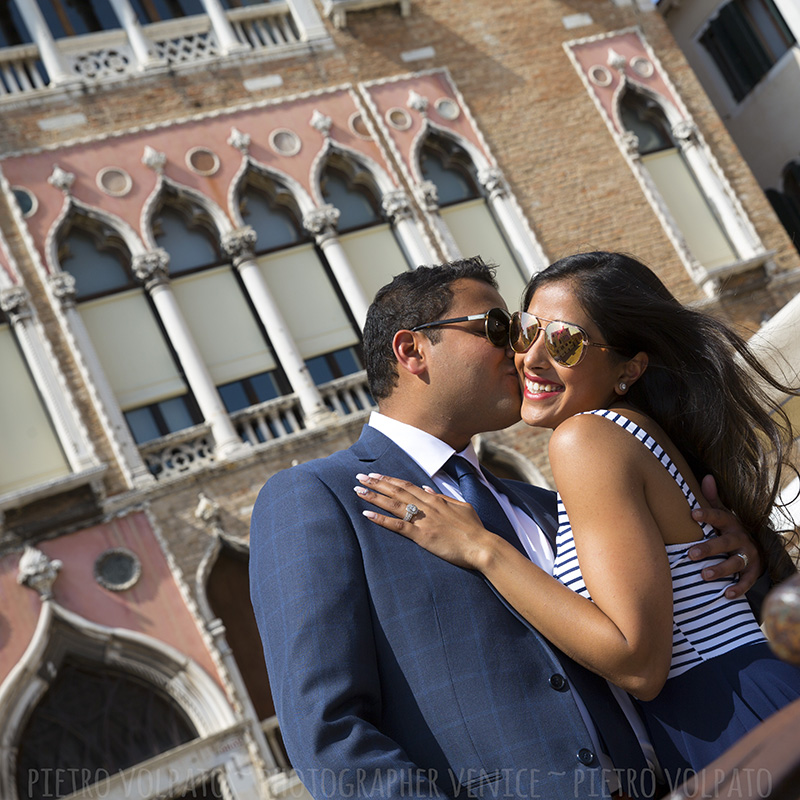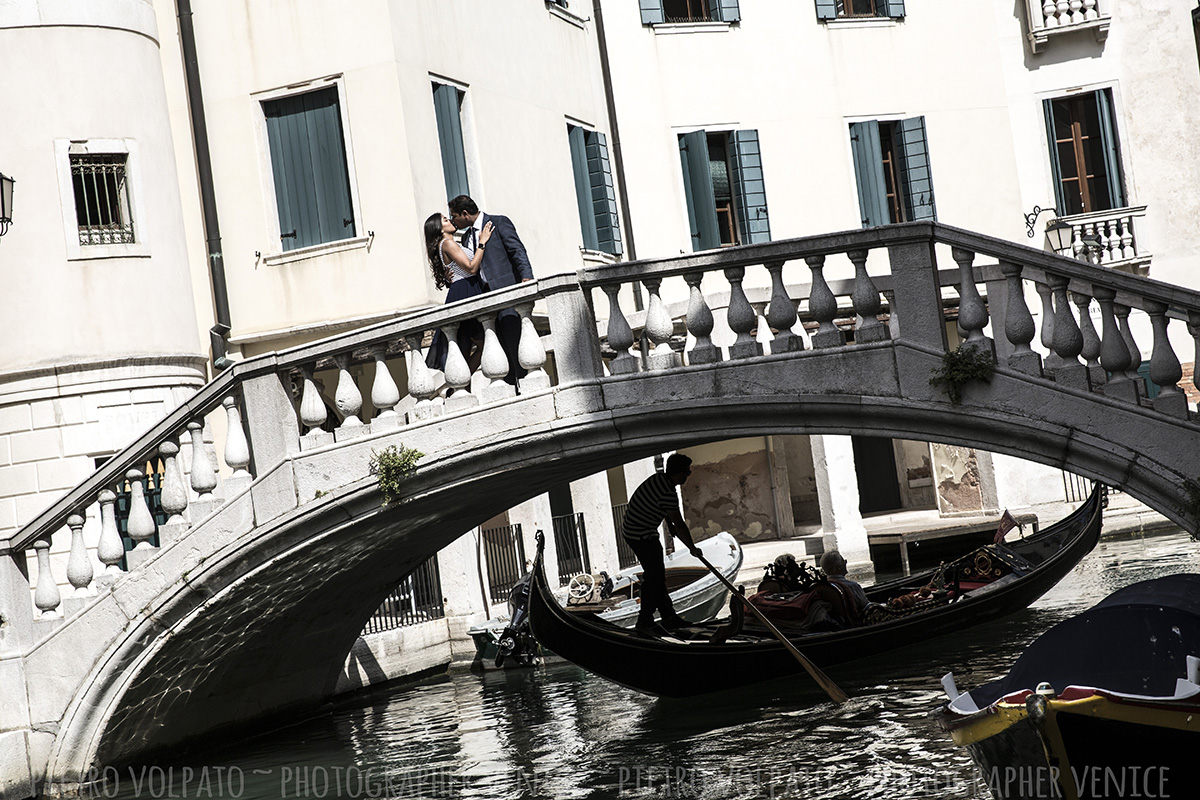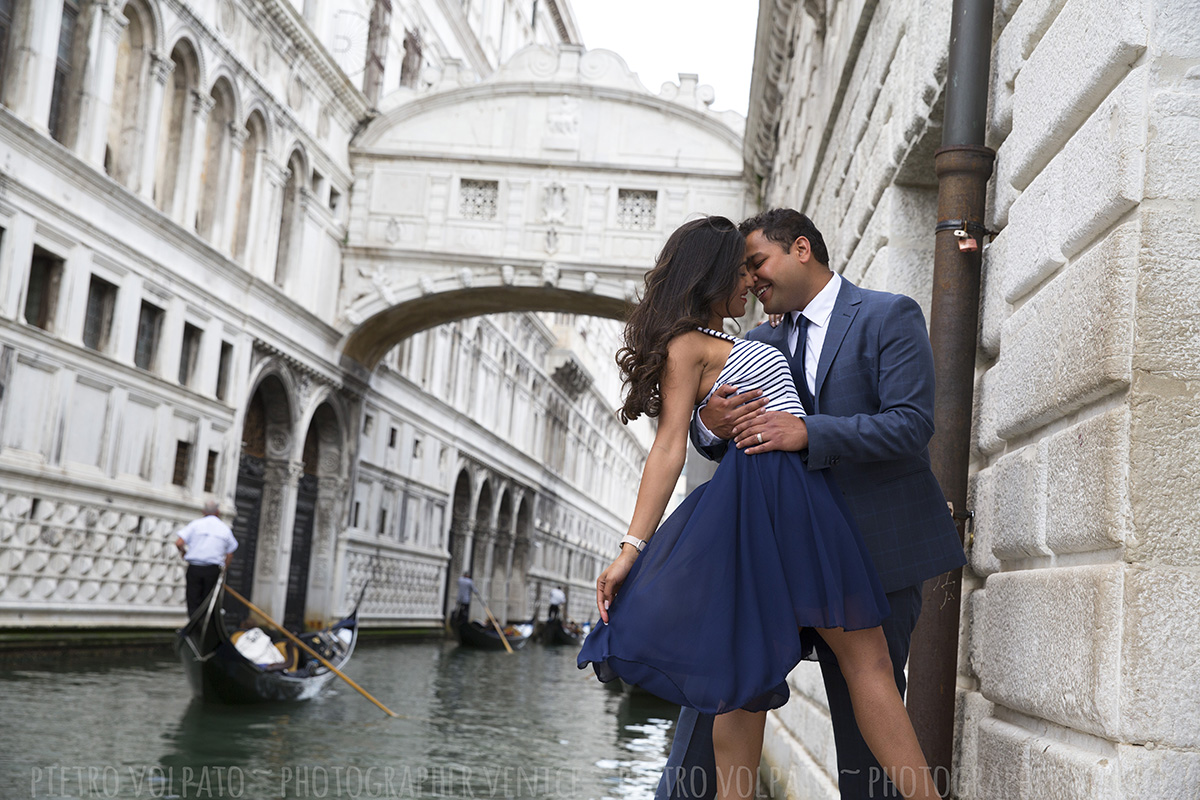 Photographer in Venice specializing in couple photography session. Venice vacation photo shoot during an amazing private photo walk tour.
If you are a couple planning a vacation in Venice your best choice would be hiring me as your photographer. Believe to all those couples who have already had a photo shoot in Venice and left a review on TripAdvisor, as this couple too. Because, let's say, you are not only looking for a good professional photographer (there are a lot of them in Venice).
Probably you want to get great romantic and fun pictures while you're having a real good time and not only posed pictures. Couple, natural photos taken at main and hidden spots in Venice. Plus, you'd have the opportunity to discover and enjoy Venice above and beyond the standard tours. I'll be your personal photographer in Venice, taking great photographs of you and making your vacation really unforgettable.
Review
Pooja & Aman (USA):
"Most beautiful experience in Venice! We were so fortunate to find Pietro Photographer in Venice through TripAdvisor! I must say this 'Photo Walk Tour in Venice with Pietro' was one of the most beautiful experiences I have ever had – a MUST for all who visit this beautiful city. Pietro has an impeccable eye allowing him to capture the most beautiful couple photos while showing us around the city. His attention to details & creativity were above and beyond anything I've ever experienced. Pietro met us at our hotel where we started the tour and began showing us both local and touristy spots around Venice as he captured our photo's.
Not only did he tell us about the city's history & architecture but even gave us advise on finding the best gelato & spritz in town! Whether you are on a honeymoon or just a couple vacation in Venice, you don't want to miss this opportunity! My husband and I truly enjoyed our time with the photographer Pietro and are so thankful to have had the opportunity to tour Venice with him! Thank you so much for creating memories for a life-time for us!"