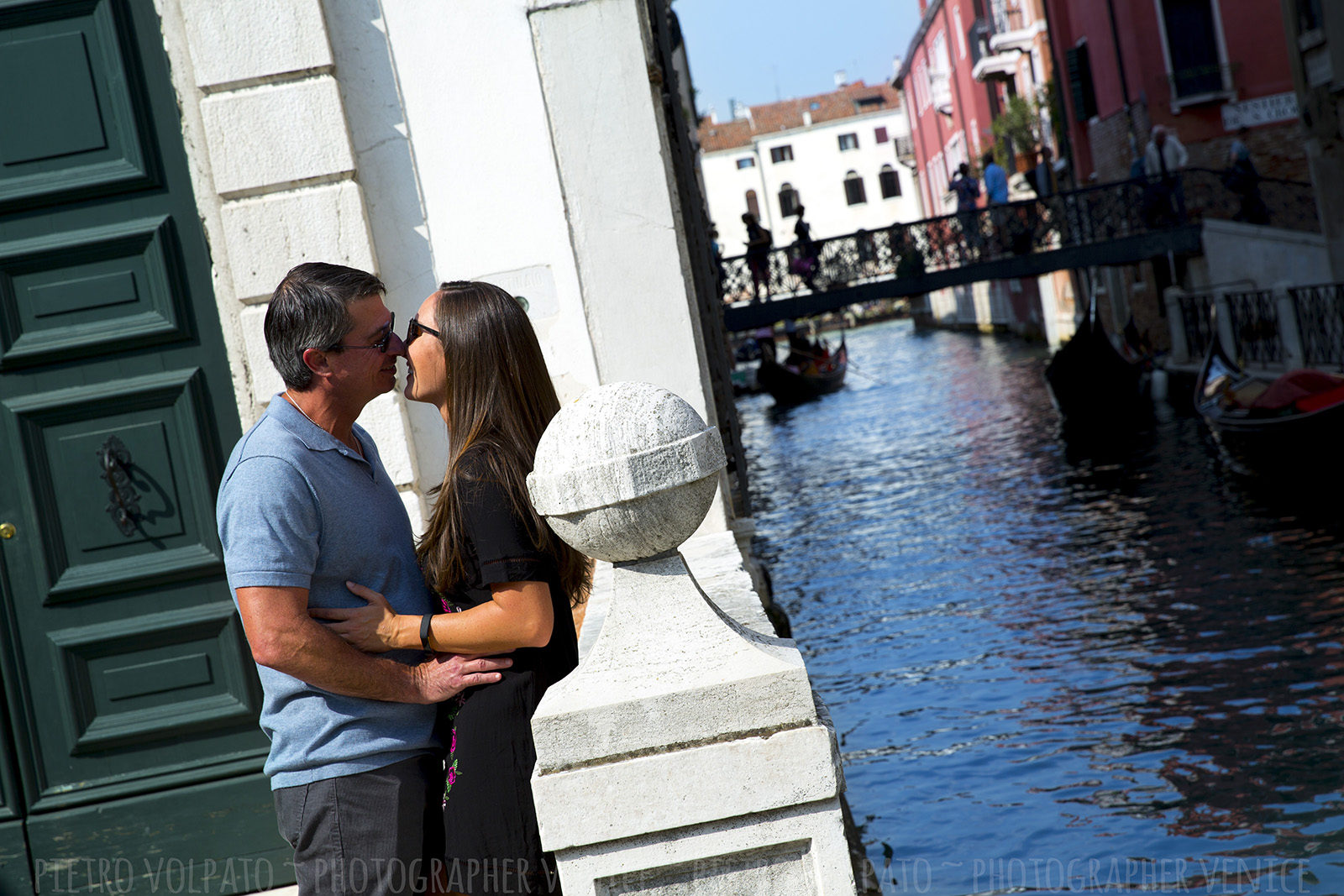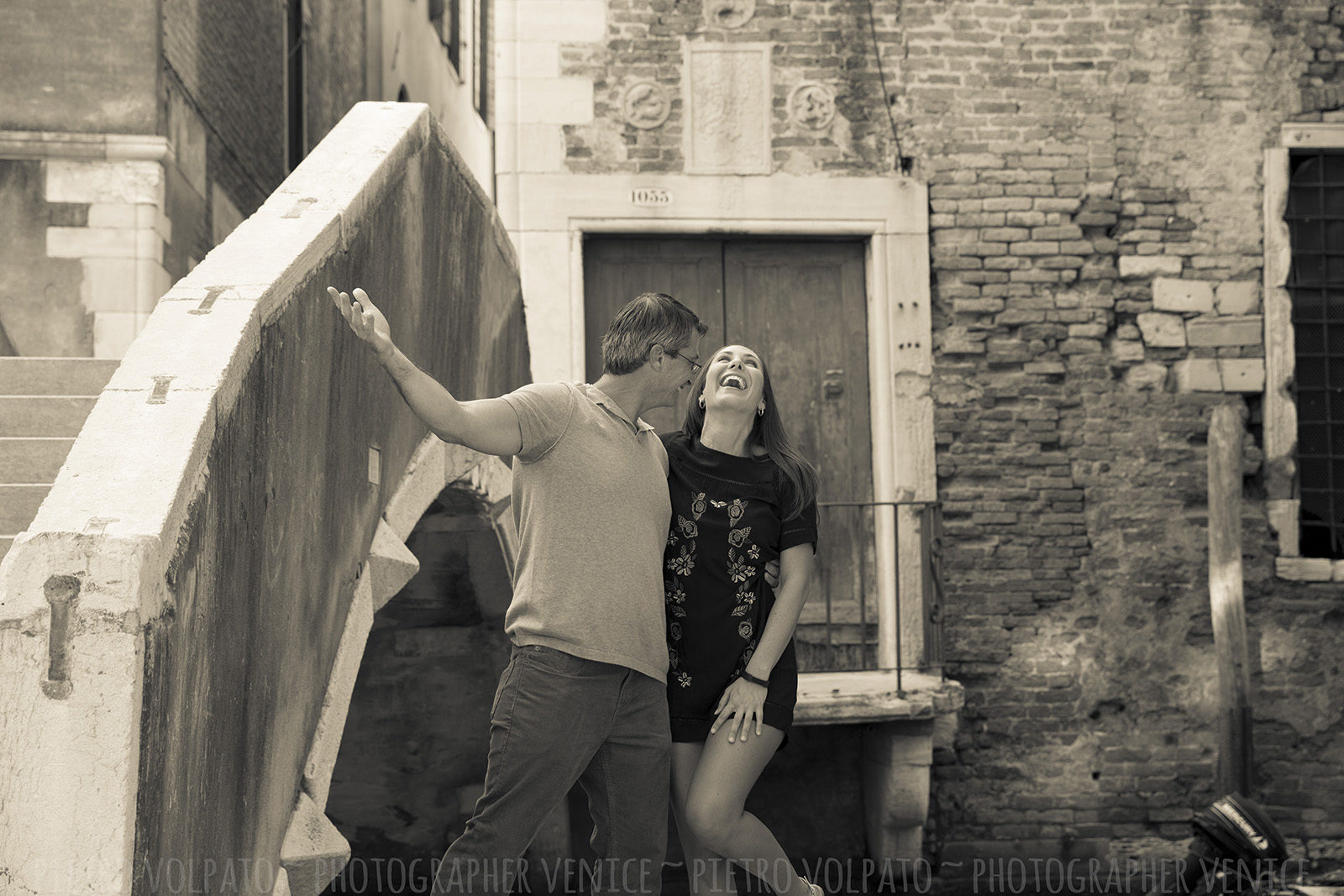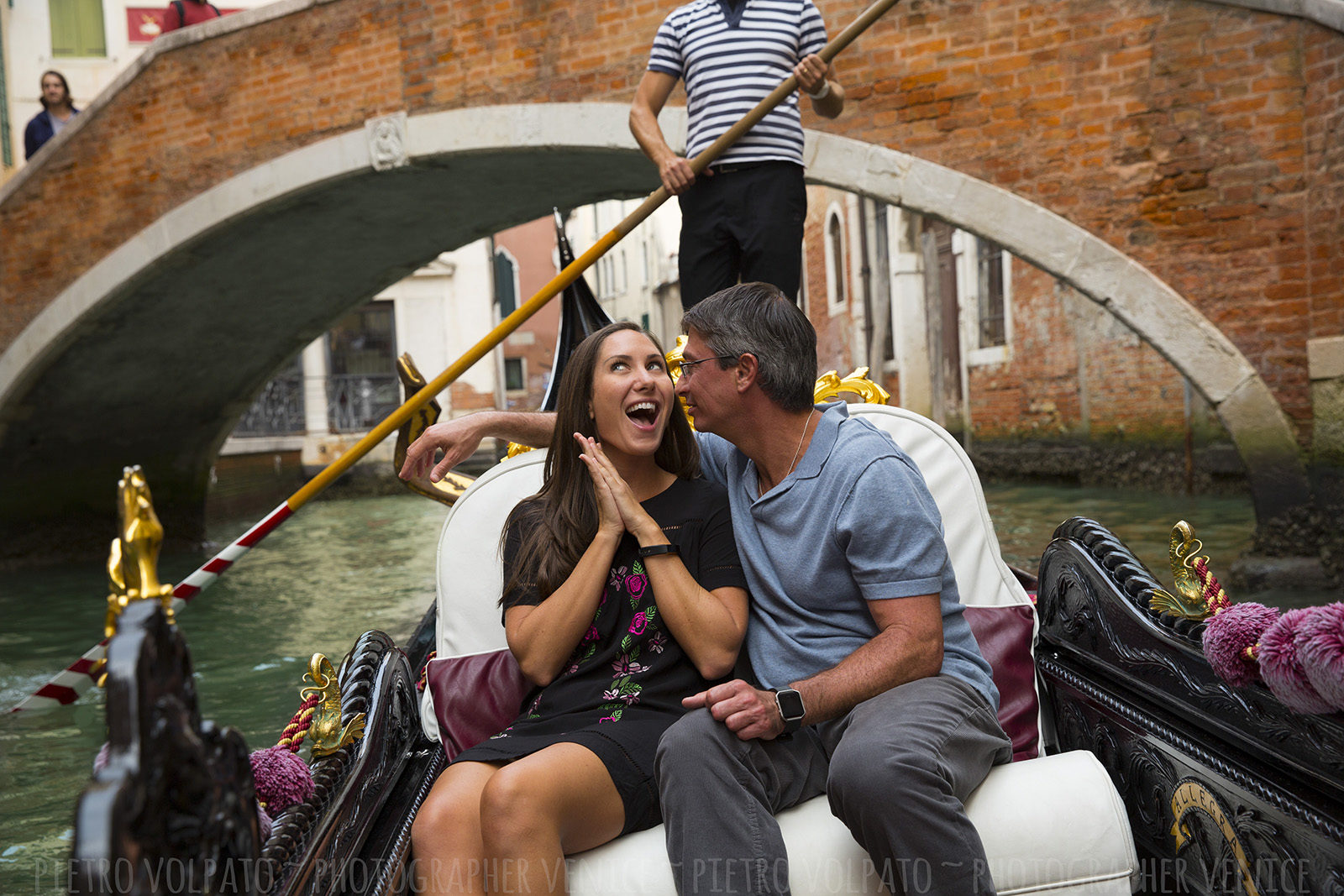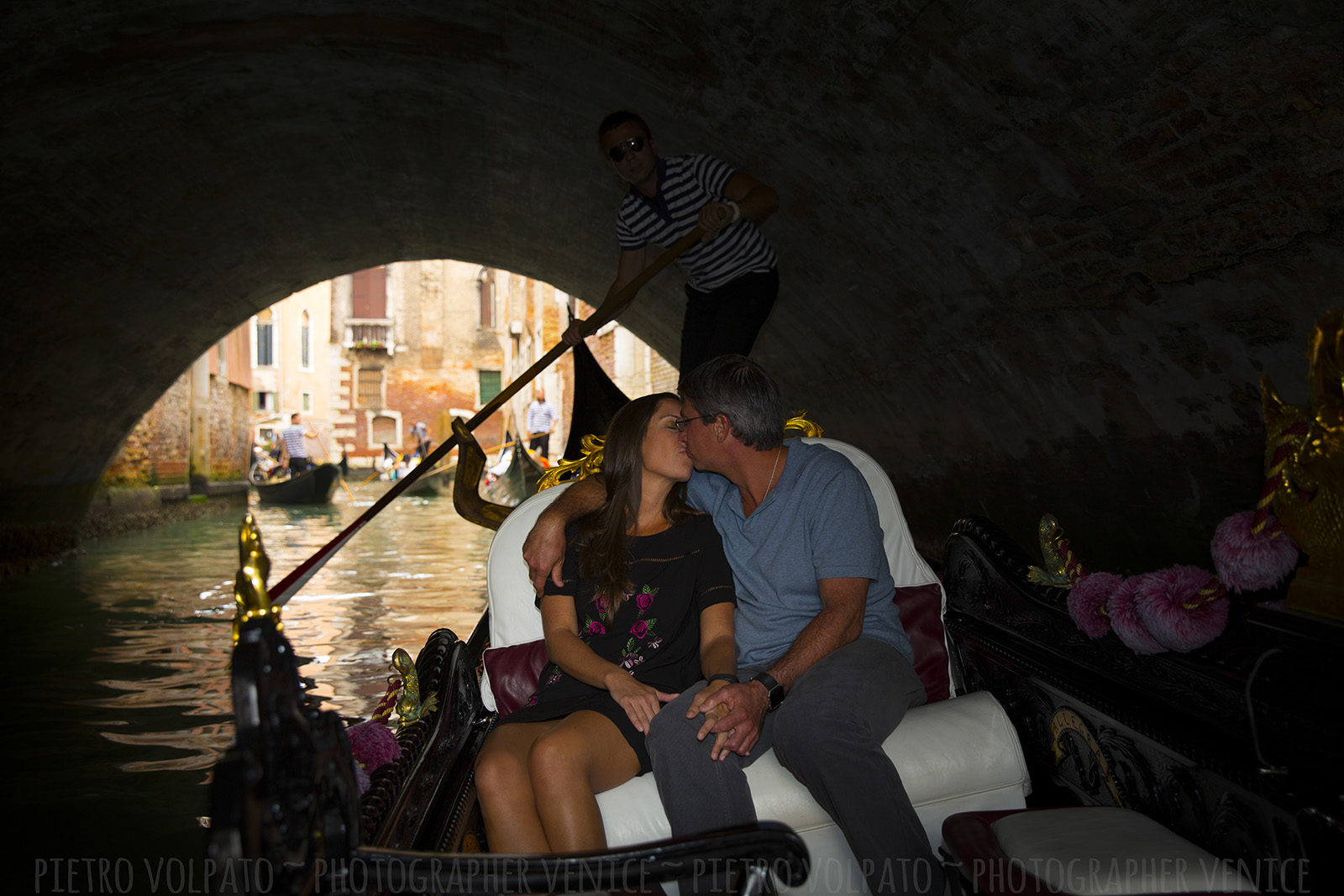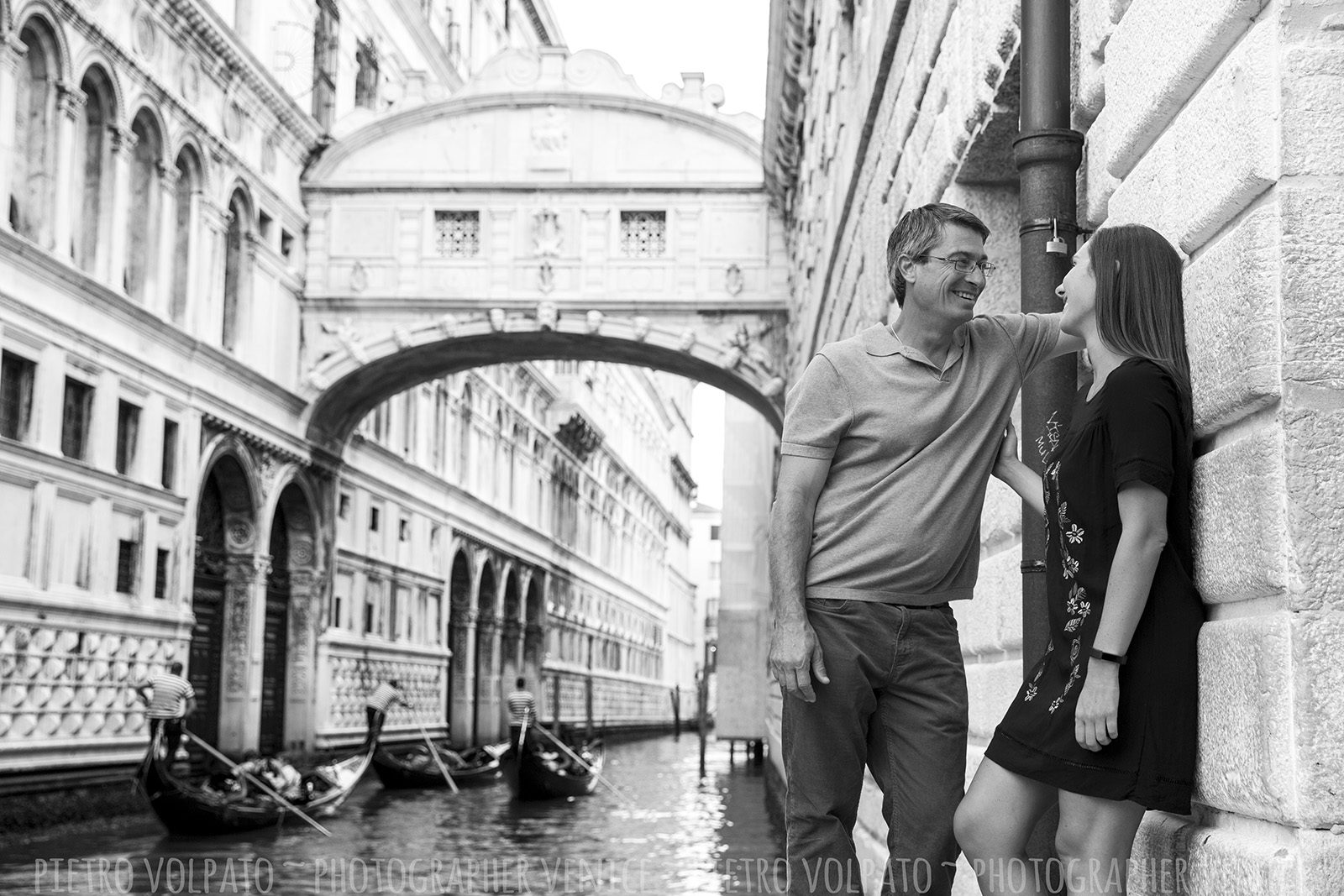 Photographer in Venice italy for vacation photography session. Romantic and fun photos of a couple during a Venice photo walk and gondola tour
Alan & Holly are another nice couple that hired me as professional photographer in Venice. They contacted me because they wanted to have a photo shoot during a walking tour and gondola ride. They came in Venice on vacation and they knew that was a big opportunity to get great photos and great memories. Yes for sure they had a lot of fun, because this is my formula to take great pictures in Venice. My style is mostly about natural pictures about romantic and fun moments.
I select the locations during our walking in Venice, and I suggest to couple what to do. But then I ancourage them to act naturally pretending I am not there. Doubtlessly when you are surrounded with all this beauty (Venice) and you are with the loved one then it is very easy being natural and enjoying the moment. Venice is such a wonderful place therefore a photo shoot become an amazing experience, with the right photographer obviously.
Moreover it is not only about photography, I like to share with couple many information and stories about Venice. A little bit about history and much more about everyday life in Venice, useful tips for their vacation. Usually during the photo shoot we have a break for a good italian coffee, not in the crowded main streets. And usually in the end of the photo session we have a drink, relaxing and talking about whatever. This is what you get if you hire me as photographer in Venice.
Review
Alan & Holly (USA):
"My wife and I booked a photo shoot with photographer Pietro for our trip to Venice. It was amazing.
He is a delight to spend time with and a true professional photographer. We have many beautiful photos of our trip to Venice. I definitely recommend this experience to anyone visiting Venice! Be prepared to have a wonderful and fun time."