VENICE HONEYMOON PHOTOGRAPHER COUPLE VACATION PICTURES
photographer in venice italy for honeymoon photoshoot of couple romantic vacation – pictures of walk and gondola tour
Adam & Shi already have had another honeymoon photo shoot with another photographer in another city Italy during their wedding vacation. This photo shoot they had in Venice satisfied them much more about quality and quantity (that's what they wrote on the review) and this make me feel glad. Anyway the real satisfaction is because they got many great pictures and had very good time. An amazing photography experience, full od romantic and fun moments in Venice.
Review
Adam & Shi (USA):
"Pietro did a very good job photographing us on honeymoon. He provided an incredibly long session at a truly great price. He took the photographs as an artist and a perfectionist. The result was, we got many dozens of final-cut photos from the overall shoot.
(We had a different photographer in another city who was very rushed and only provided a few high quality pictures — by comparison the results from Pietro were much more valuable). We very much appreciated Pietro's time and attention to detail.
His attitude was friendly and positive the whole time. He also told us about some great restaurant, which were in fact amazing. We got an incredible amount done with only a brief visit. After two weeks all over Italy, most of our best photos of the trip were from this session. One of the pictures looks like it could be in Time-Life Magazine or Esquire Magazine — great!"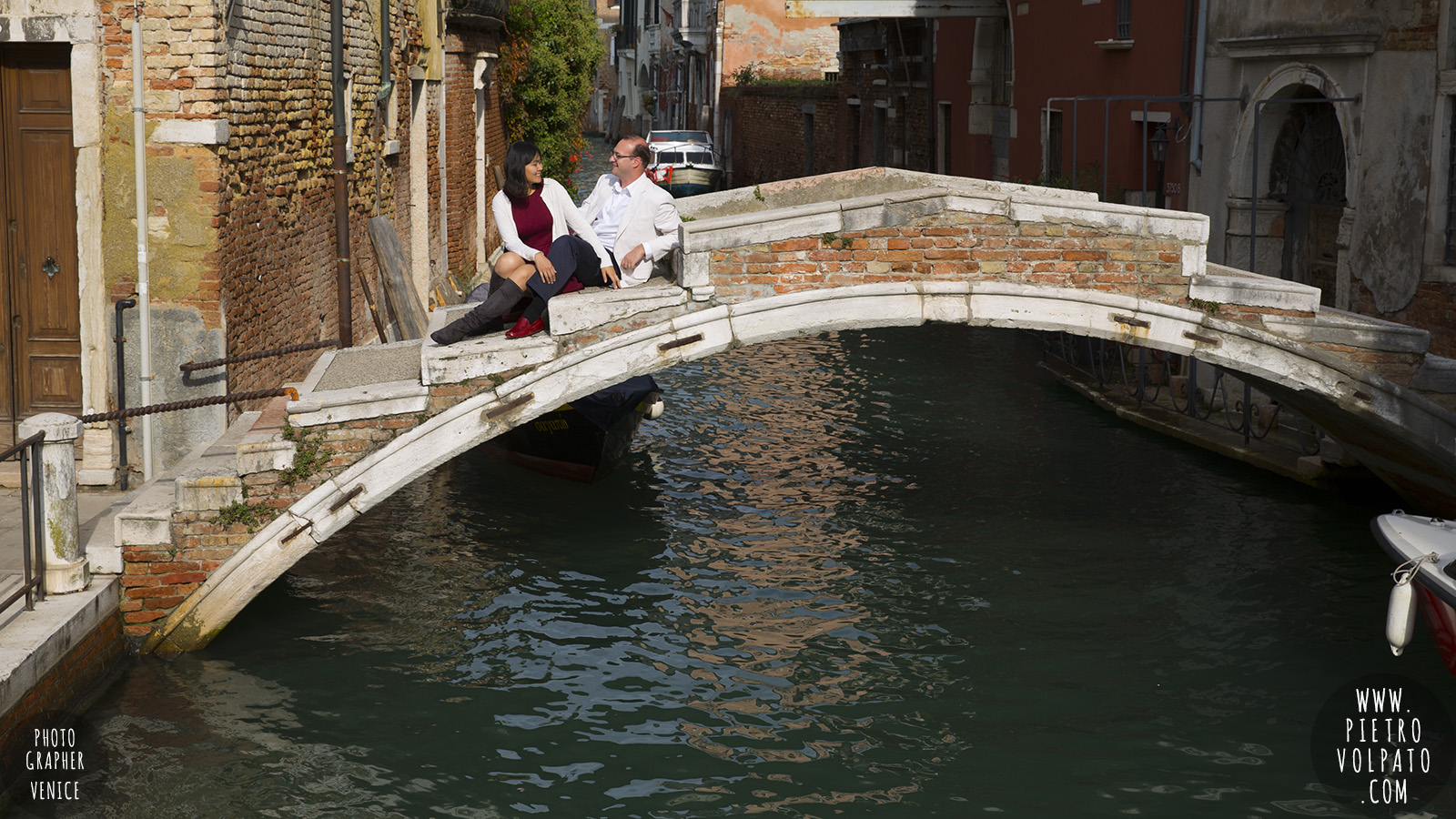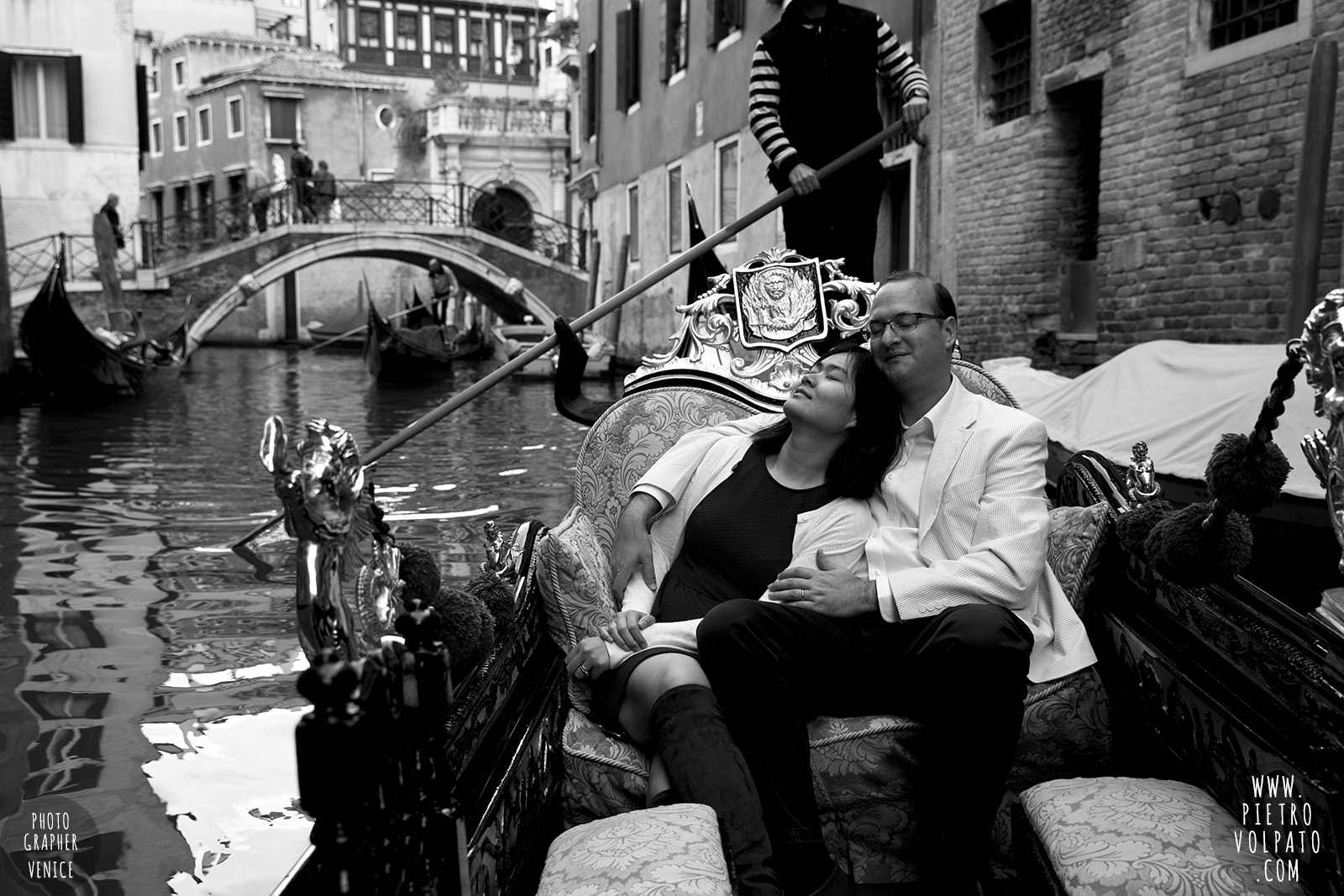 Pietro Volpato © Photographer Venice