Couple photoshoot in Venice with friendly and professional local photographer. Romantic and fun vacation pictures and tour in Venice Italy
Hard to say something more about this couple photoshoot in Venice. I mean that the review which this lovely couple left on TripAdvisor explains very well what it was all about. A photoshoot and tour in Venice with a photographer, the good one, is an amazing experience.
Yes, first of all it is a professional photo session, of course. Second it means many pictures about romantic and fun moments. And last but not least, it is the way to explore and enjoy Venice above and beyond the standard tours. That's what every friendly and professional local photographer should provide. For sure this is what they had got, and what you can get too.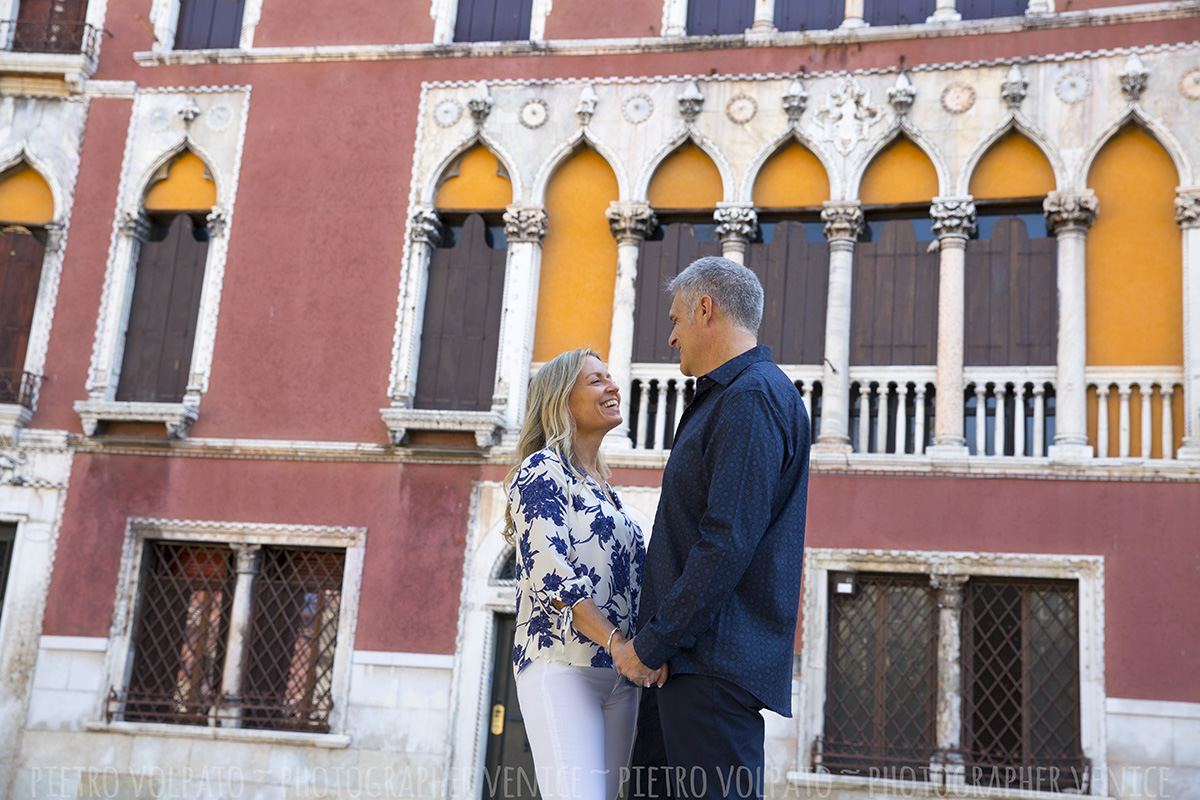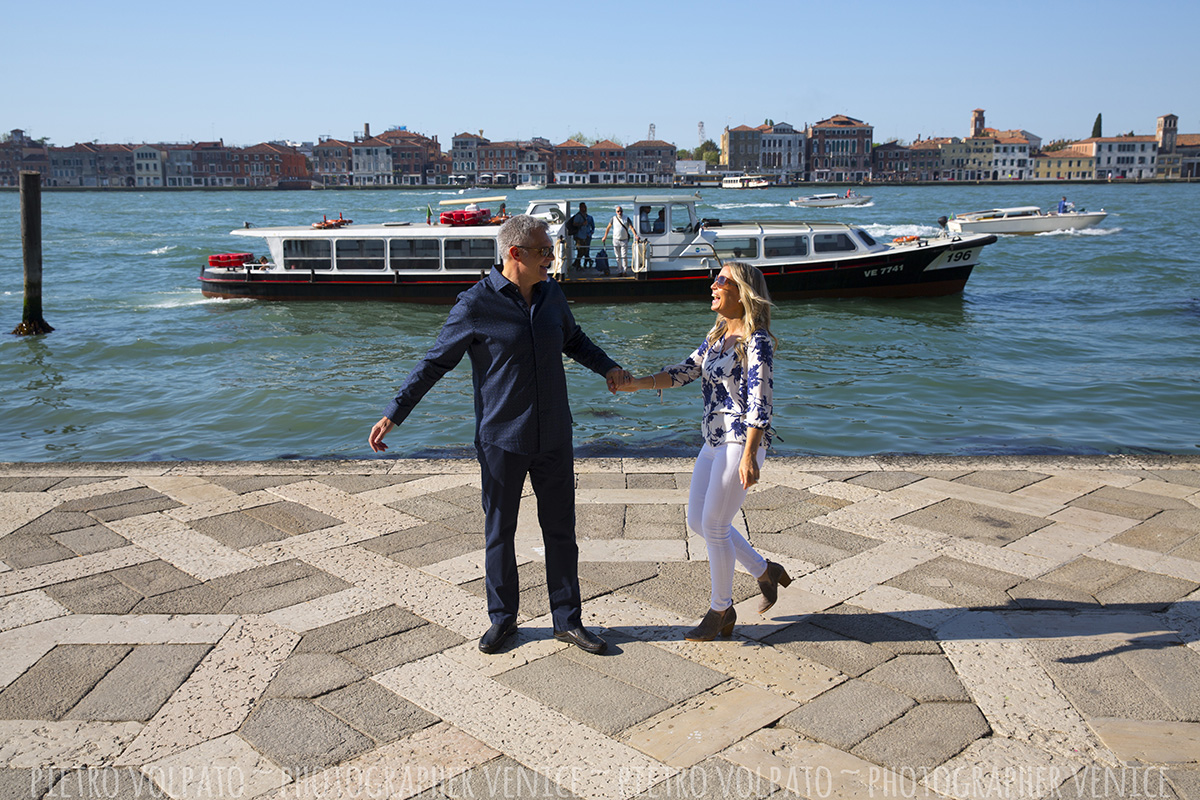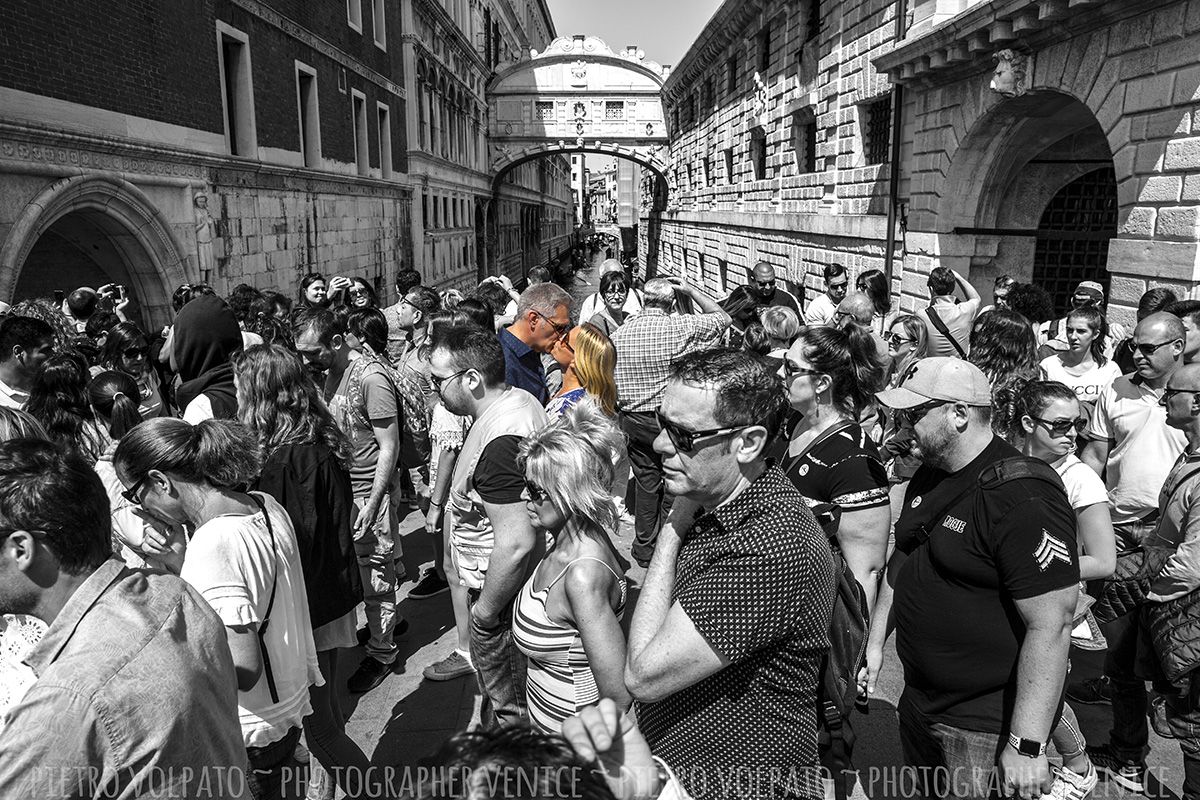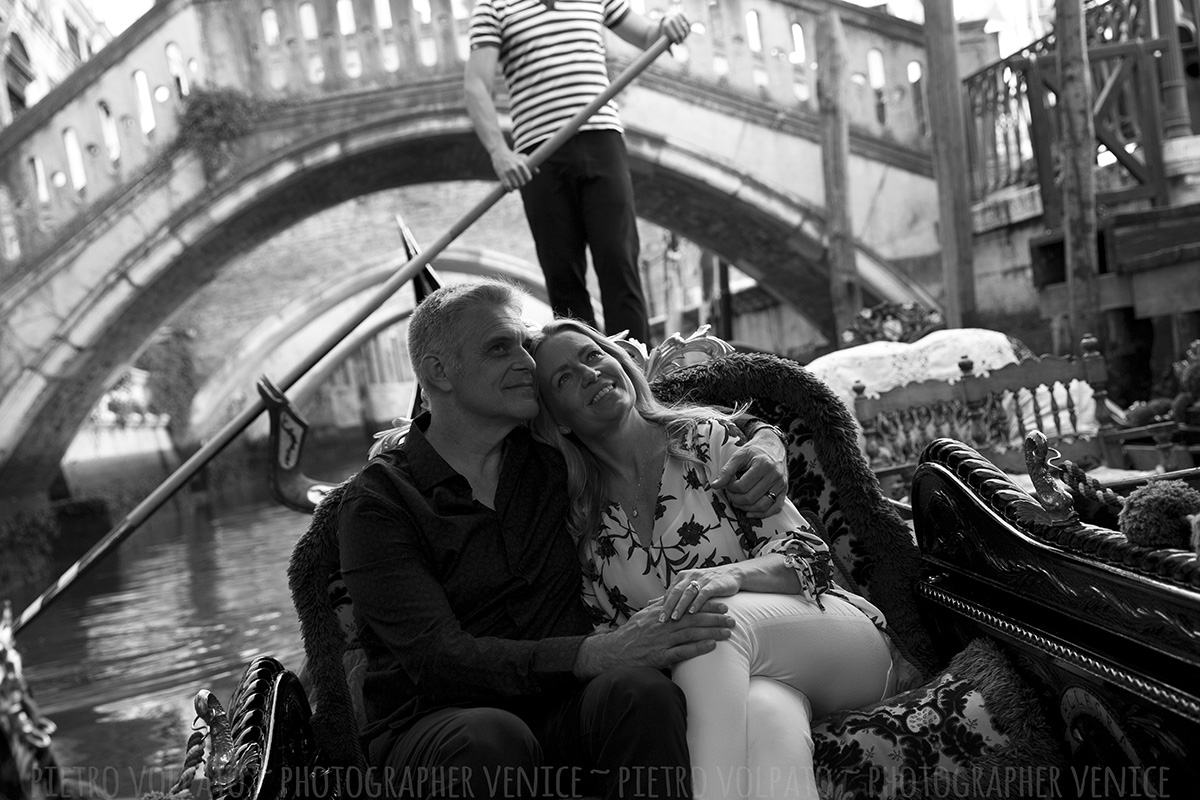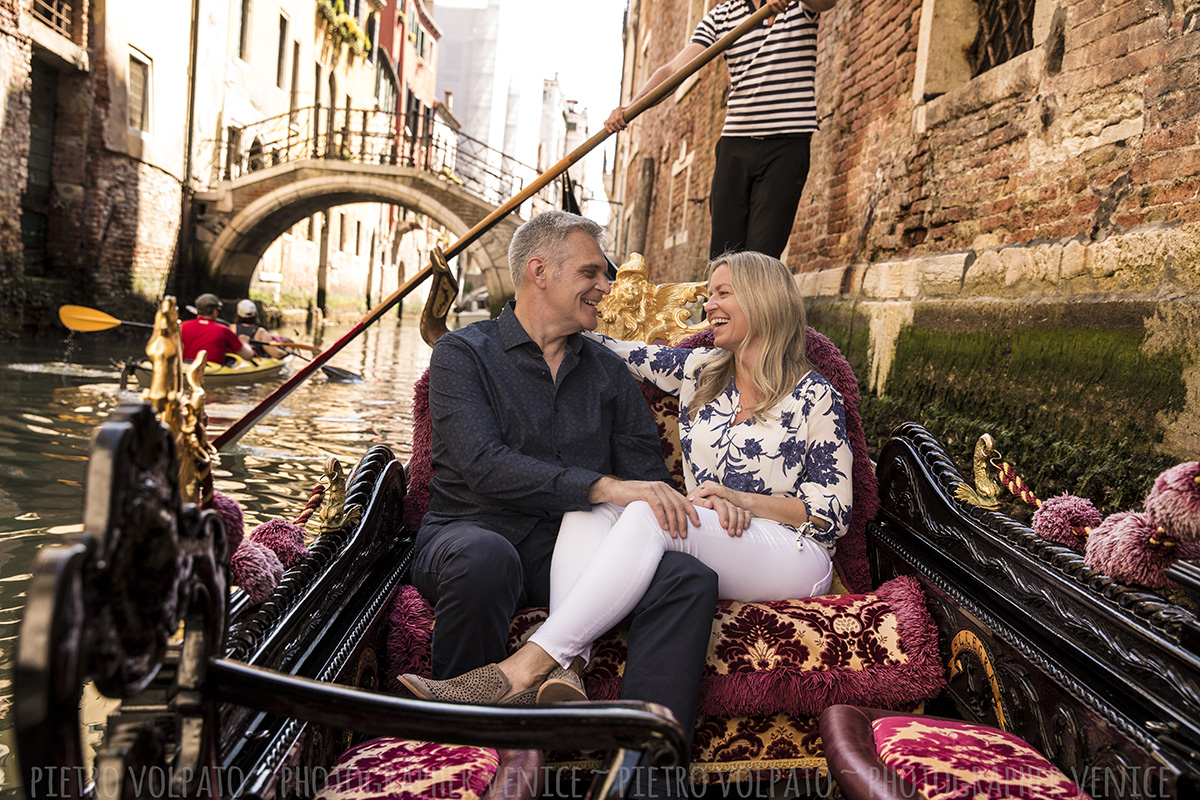 Tom & Kari Anne (USA):
"Great way to experience the real Venice & get great photos! We heard about photographer Pietro from friends who'd done a photoshoot with him a few months before. Making arrangements with him from home was very easy and he was very quick to get back to us. In Venice, the experience turned out to be way better than we'd expected. Pietro met us at our hotel and took us to many different spots for our pictures. Pietro is very friendly and gave us a lot of information about Venice as we walked from place to place.
We really enjoyed our time with him roaming through the back streets and the gondola ride. Pietro is an excellent photographer with a great eye and the pictures he took were fantastic. He sent a link to us to download them within about a day. As the person usually behind the camera it's great to have a lot of pictures that both of us are in. This turned out to be one of our best experiences in Venice. We'd highly recommend this photographer to anyone planning a visit there."