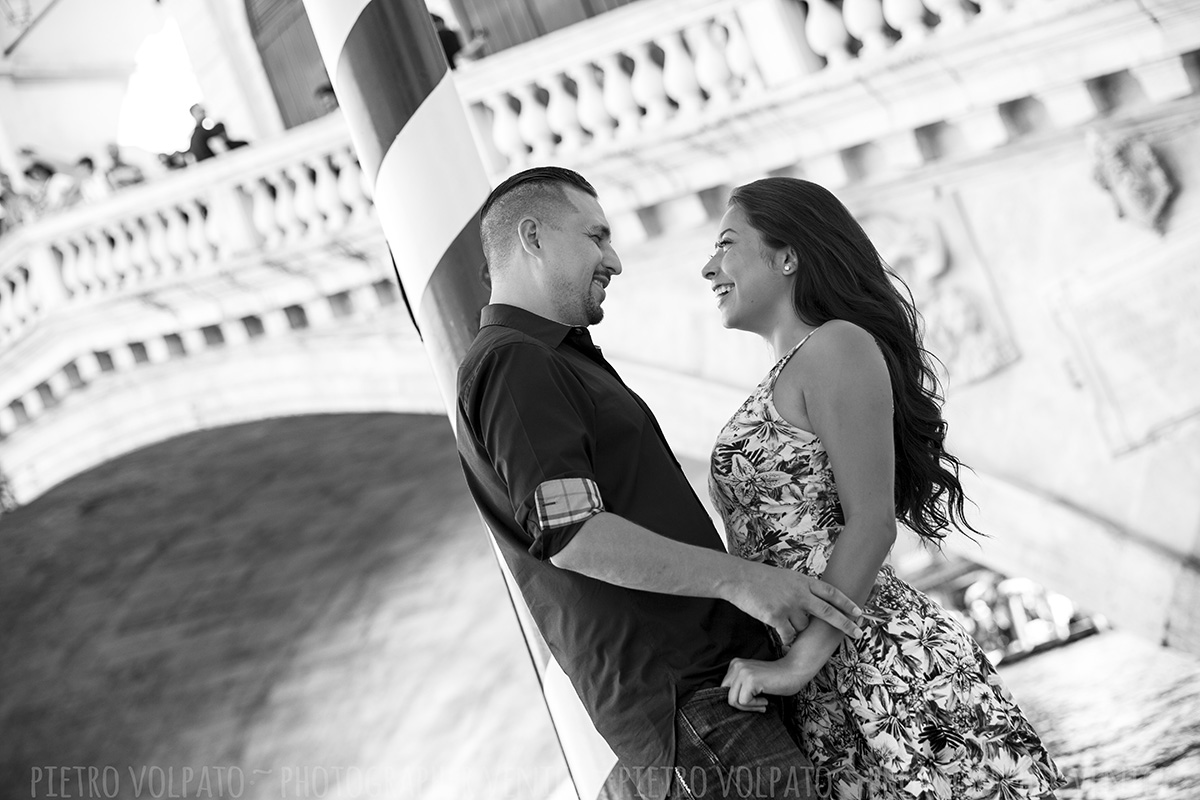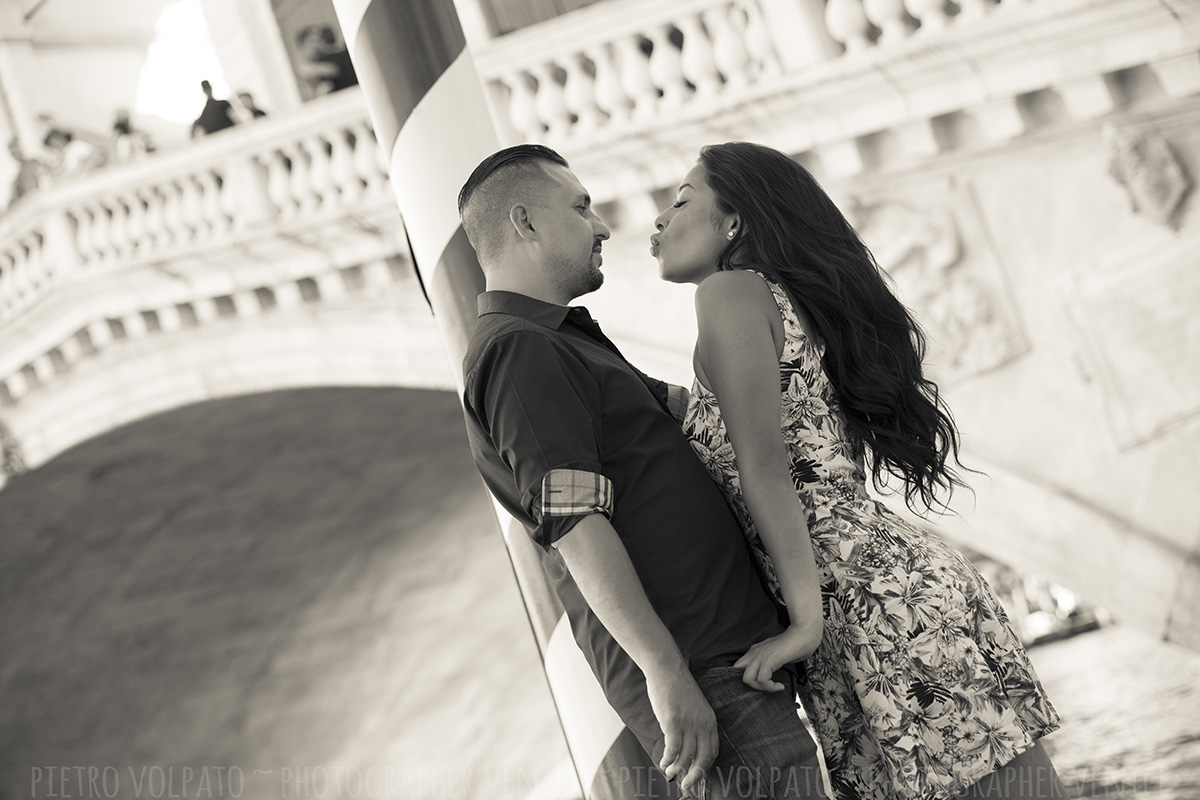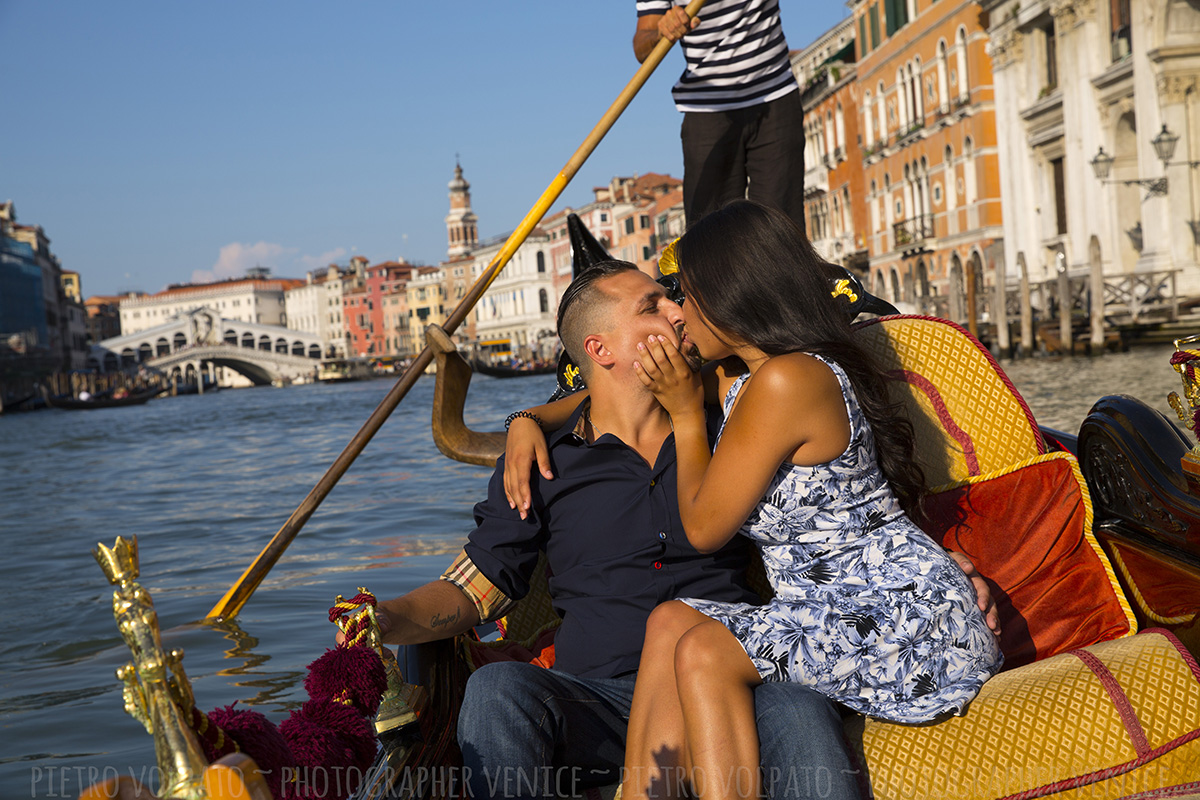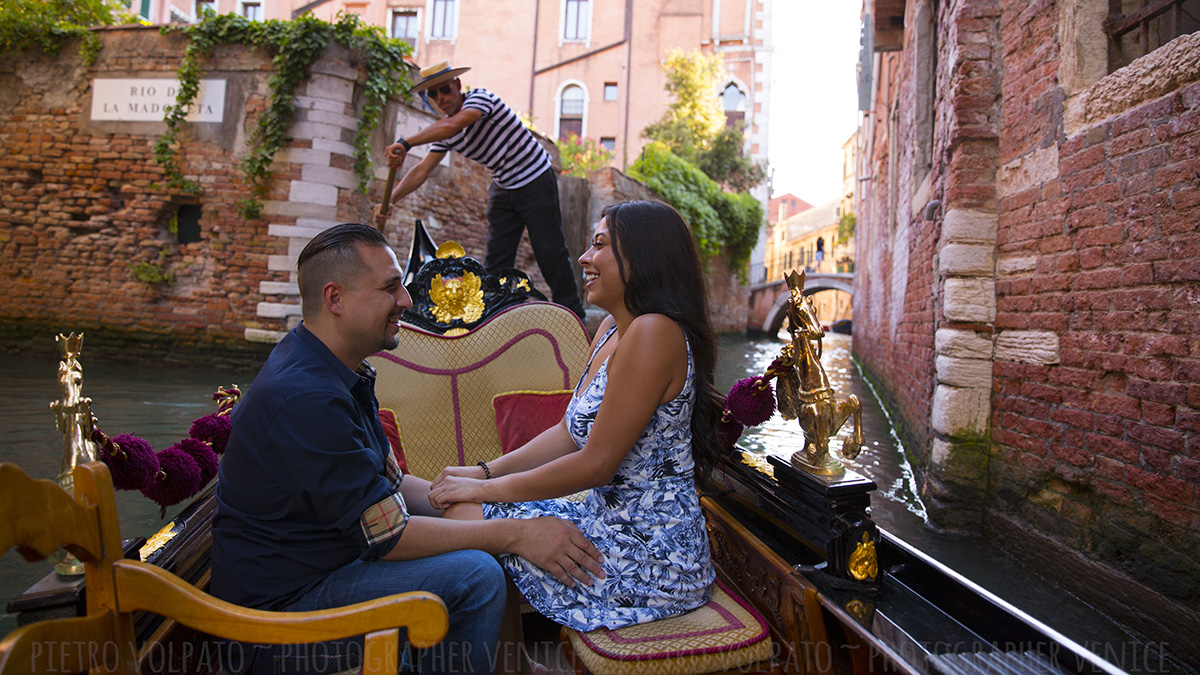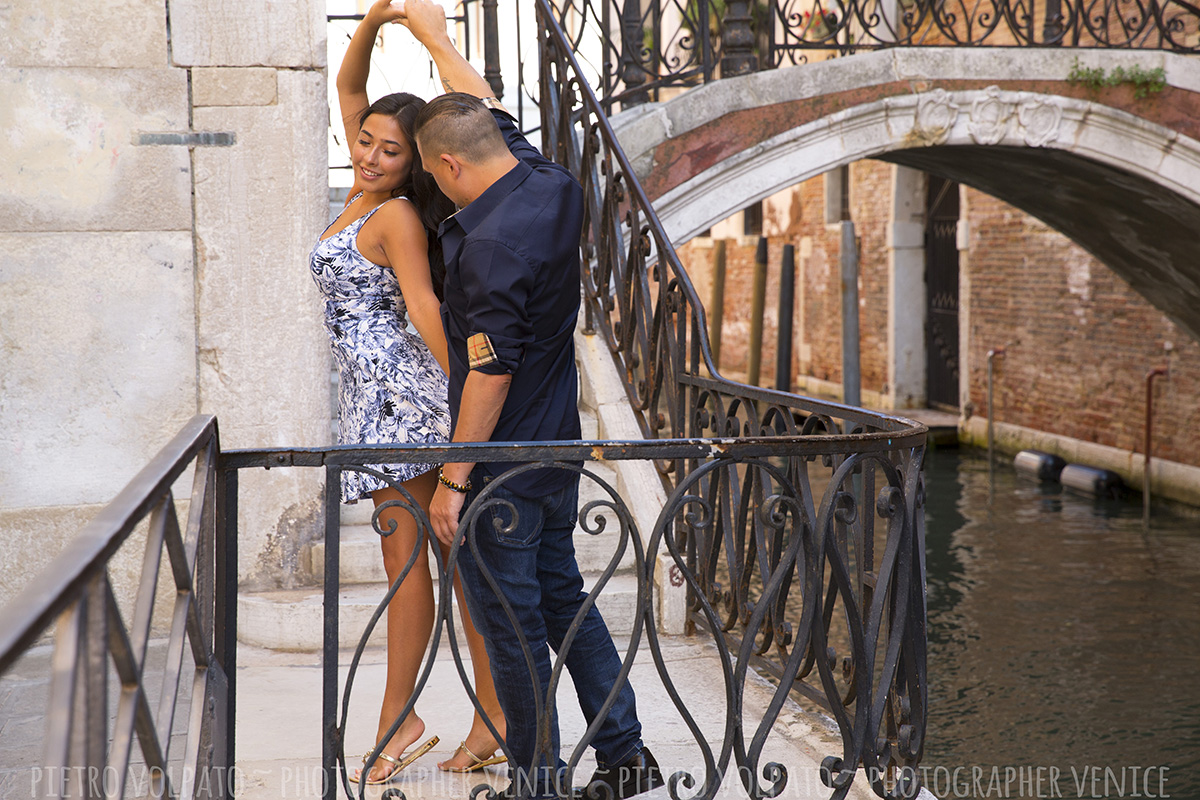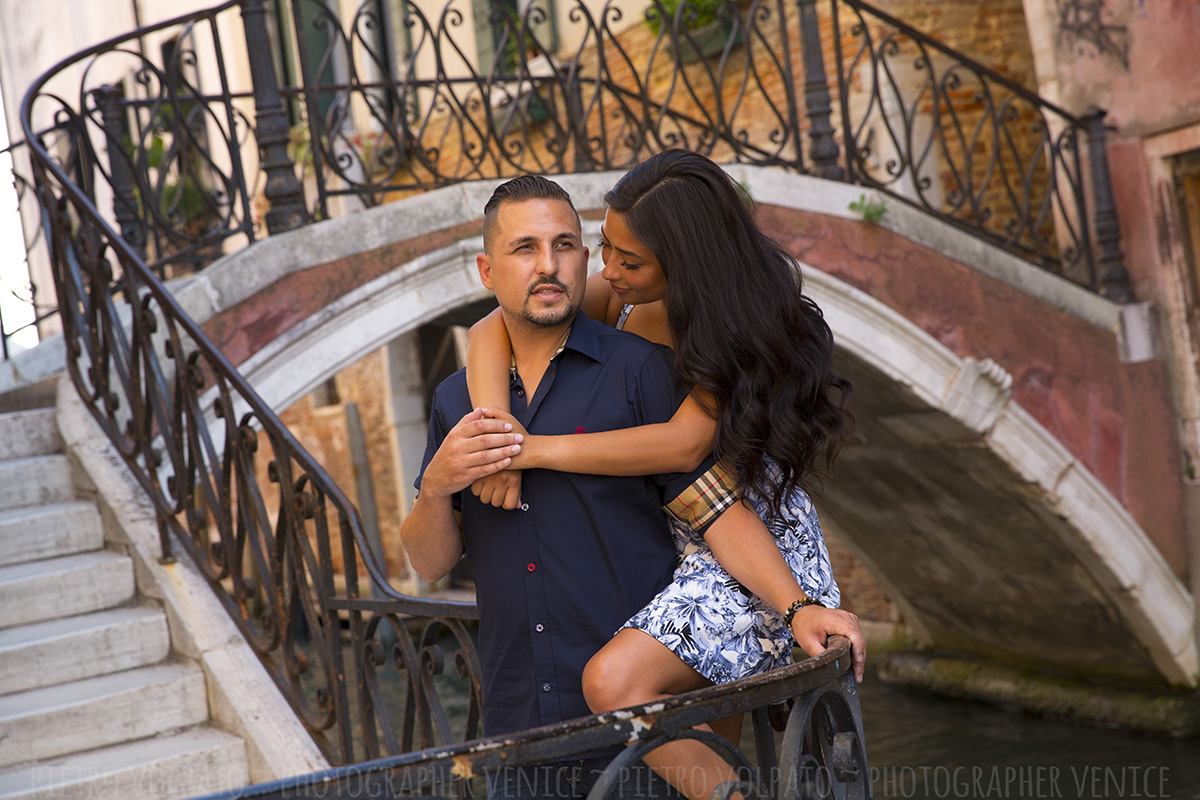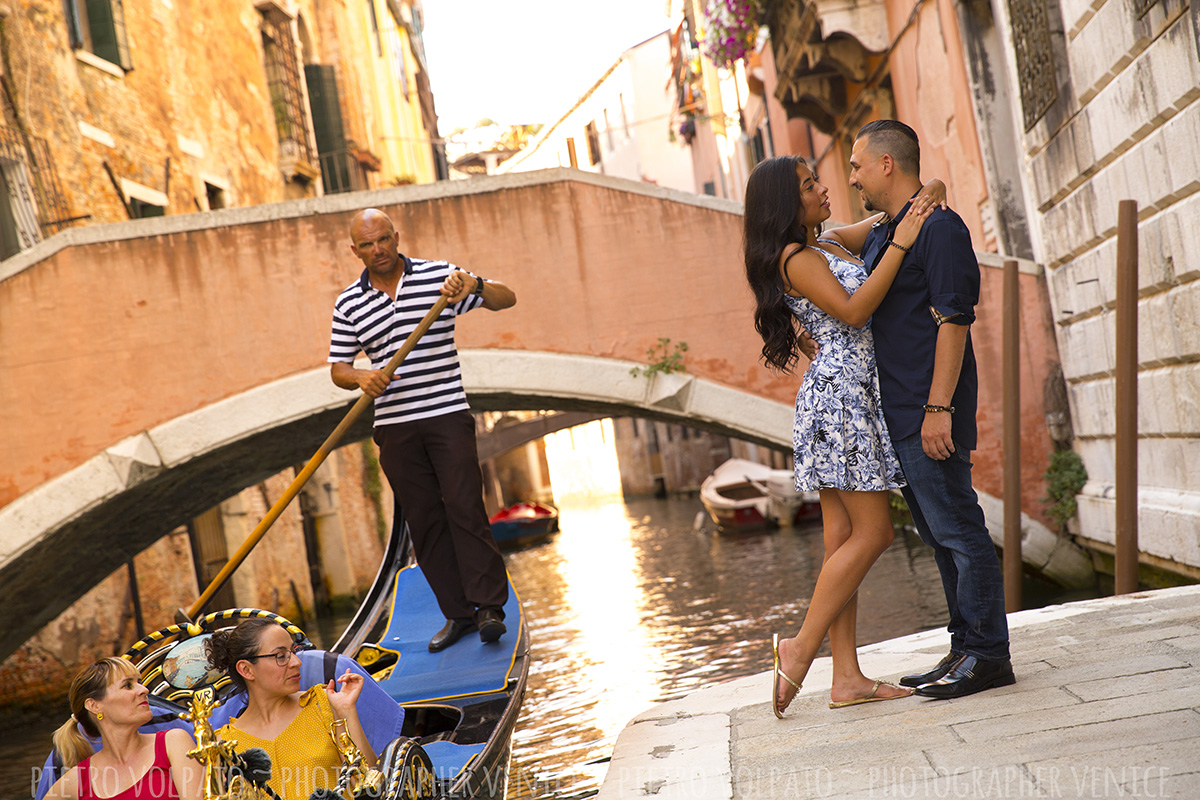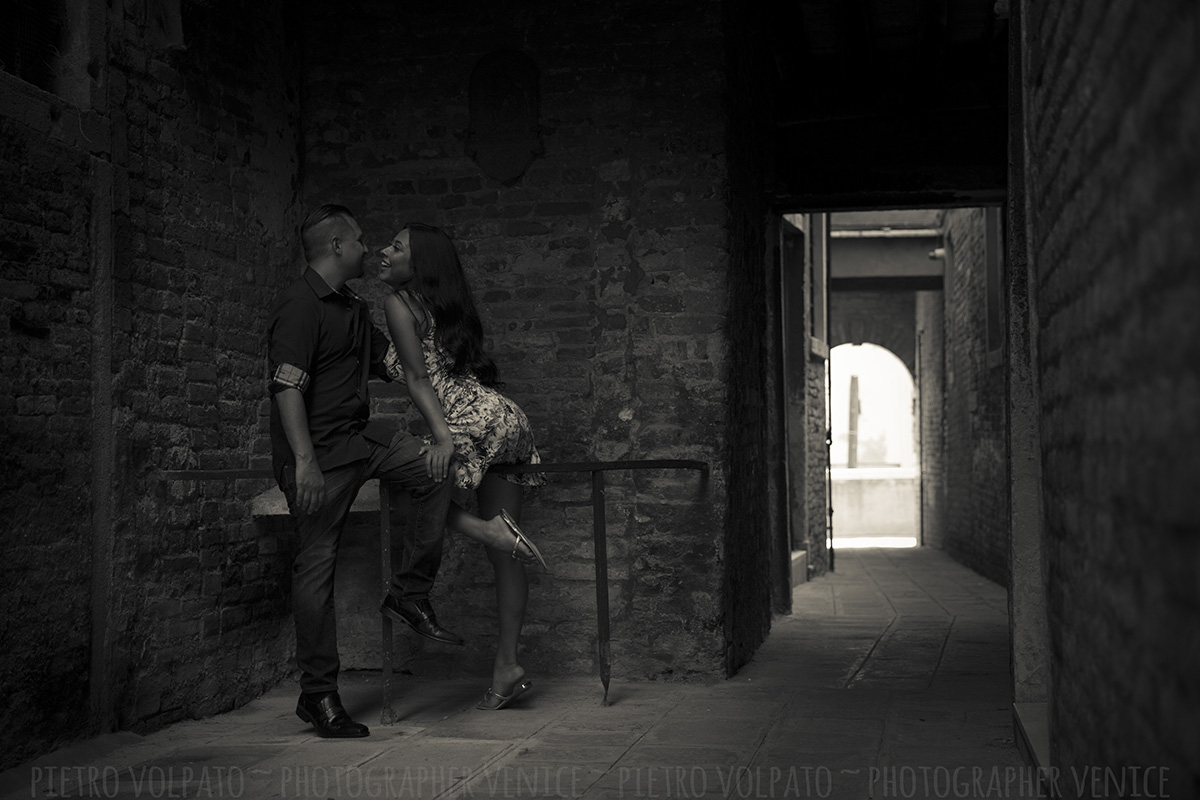 Venice photographer for couple photography session. Vacation photo shoot in Venice by photographer Pietro.
Many couples come to Venice for an unforgettable vacation and many of them hire a photographer. All the couples who hire me also know that my photo shoot is much more than a standard photo session. It's indeed an enjoyable experience, professional photography and discovering Venice, Italy.
First of all, it's about photos of you taken by a professional photographer during a private walk and gondola tour in Venice. Second, I like to take natural-candid pictures and I make couples feel comfortable so they really have fun and romantic moments. Last but not least, with this photo shoot couples can discover and enjoy Venice, above and beyond the standard tours.
In Venice there are many photographers, someone cheaper someone more expensive. What I provide is an excellent quality and price ratio. Maybe I don't need to write more about this couple photo shoot in Venice. Just take a look at the pictures and read the customer reviews on Tripadvisor or Google Maps.
If you are a couple searching for a photographer for your vacation Venice, don't hesitate to contact me. Because there is nothing more beautiful than a vacation in Venice with the one you love. And for sure this photography session will make it really unforgettable.
Review
Dominic & Brenda (Canada):
~ waiting for review ~