photographer in venice for couple vacation pictures – photo shoot for romantic holiday in venice – photo session during a walk in venice
Jesseca & Ben, a couple on holiday in Venice, hired me as professional photographer for having a photo shoot during their romantica vation. Love story pictures taken during a stroll, photos of romantic and fun moments. Great pictures and great time in Venice as their wrote in the review.
Review
Jesseca & Ben (USA):
"My boyfriend and I did a photo shoot in Venice with the photographer Pietro in September and we were totally blown away not just by the quality of the photos, but by how easy it was to work with Pietro. Pietro's skills as a photographer are truly exceptional – I'm quite certain he took some of the best photos of us that we'll ever have taken during our lifetimes, and everyone at home loves them. He worked extremely hard for us, picking up trash, politely asking people to move, and getting in physically strenuous positions for the sake of our photos.
Despite the fact that he was working so hard, he made us feel very comfortable and at ease during all the photo session in Venice. He was just generally a fantastic person to work with in every way, from the initial emails to the photo delivery. We are beyond thrilled with the results and would do it again in a heartbeat. Photographer highly, highly recommended."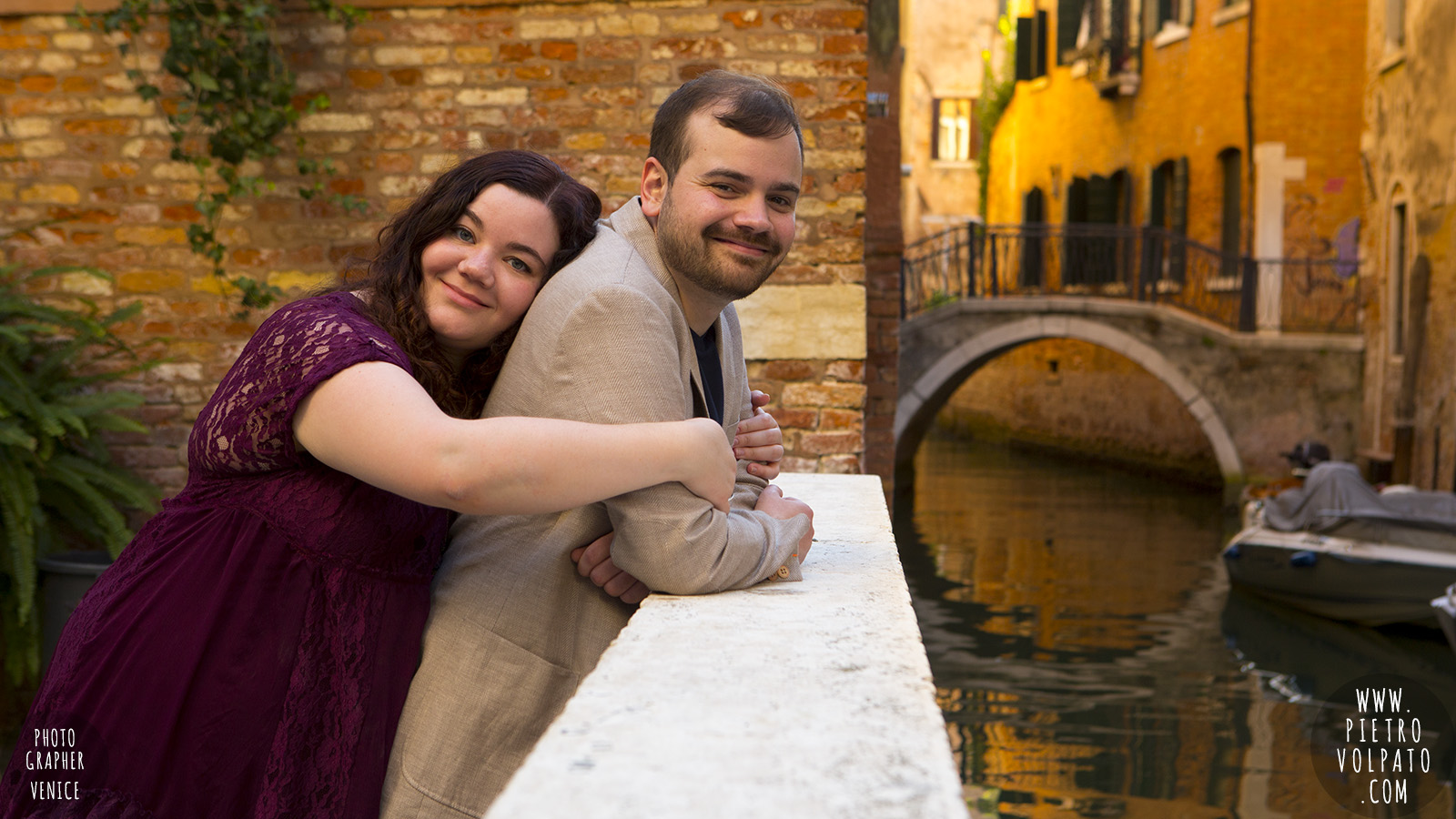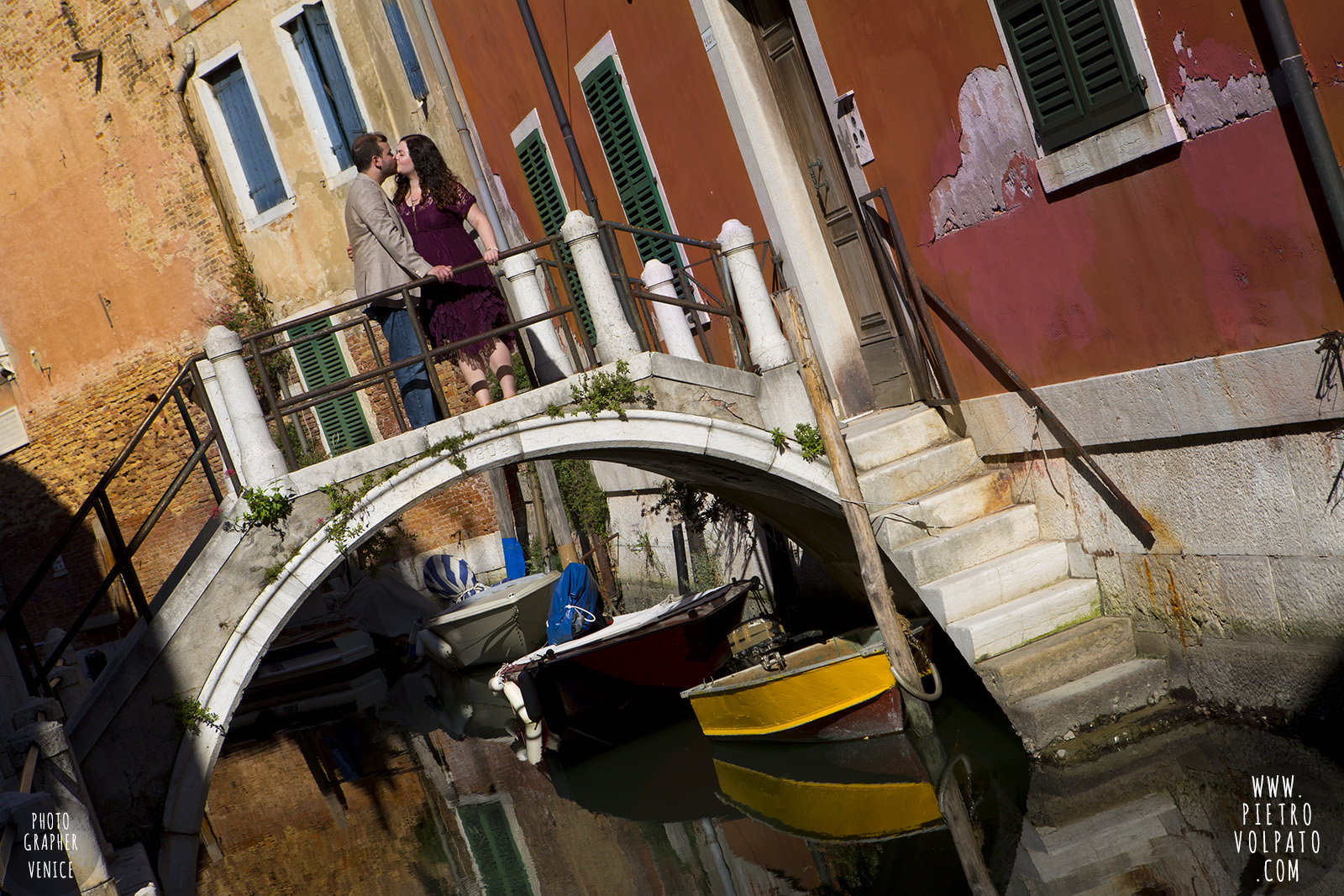 Pietro Volpato © Photographer Venice