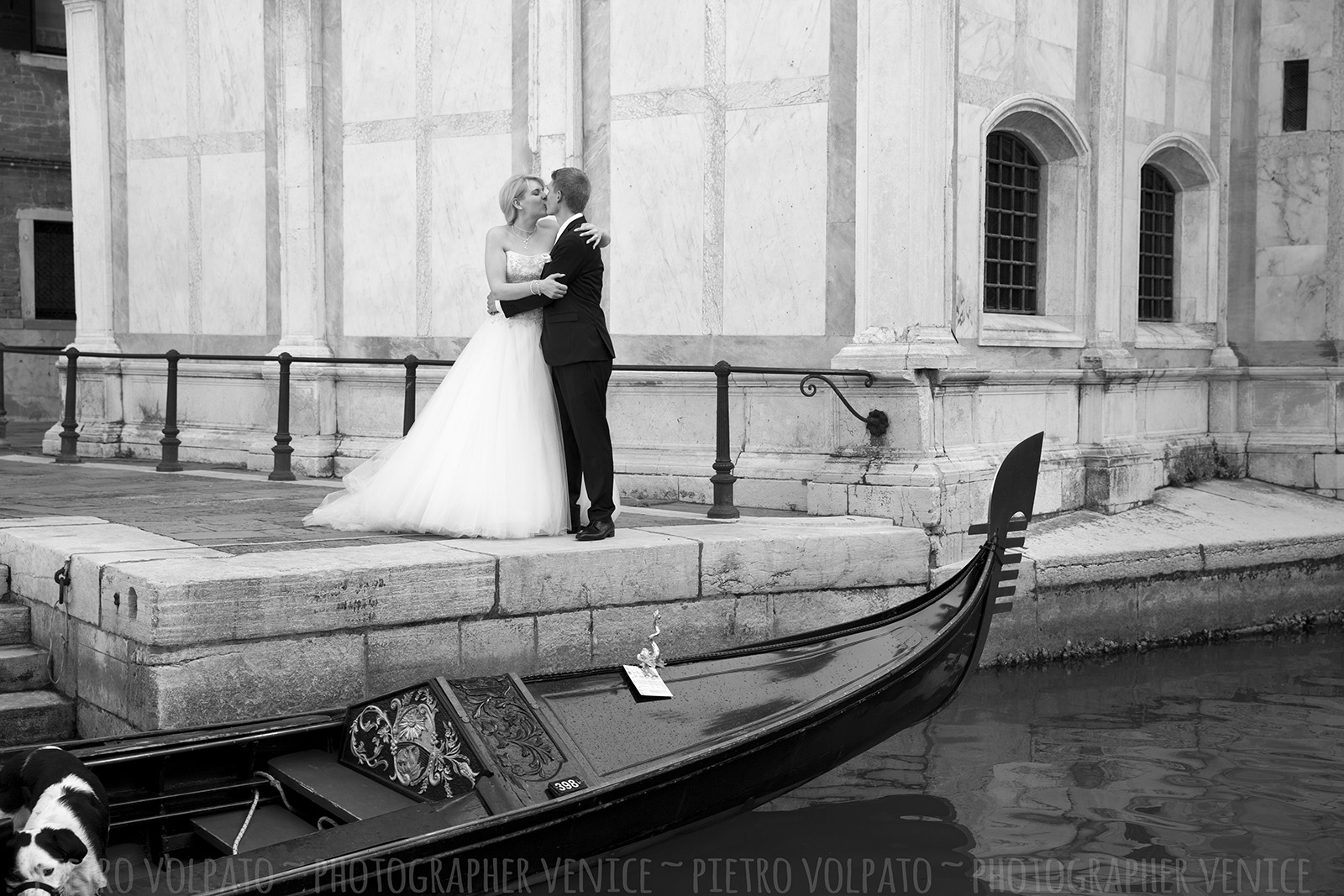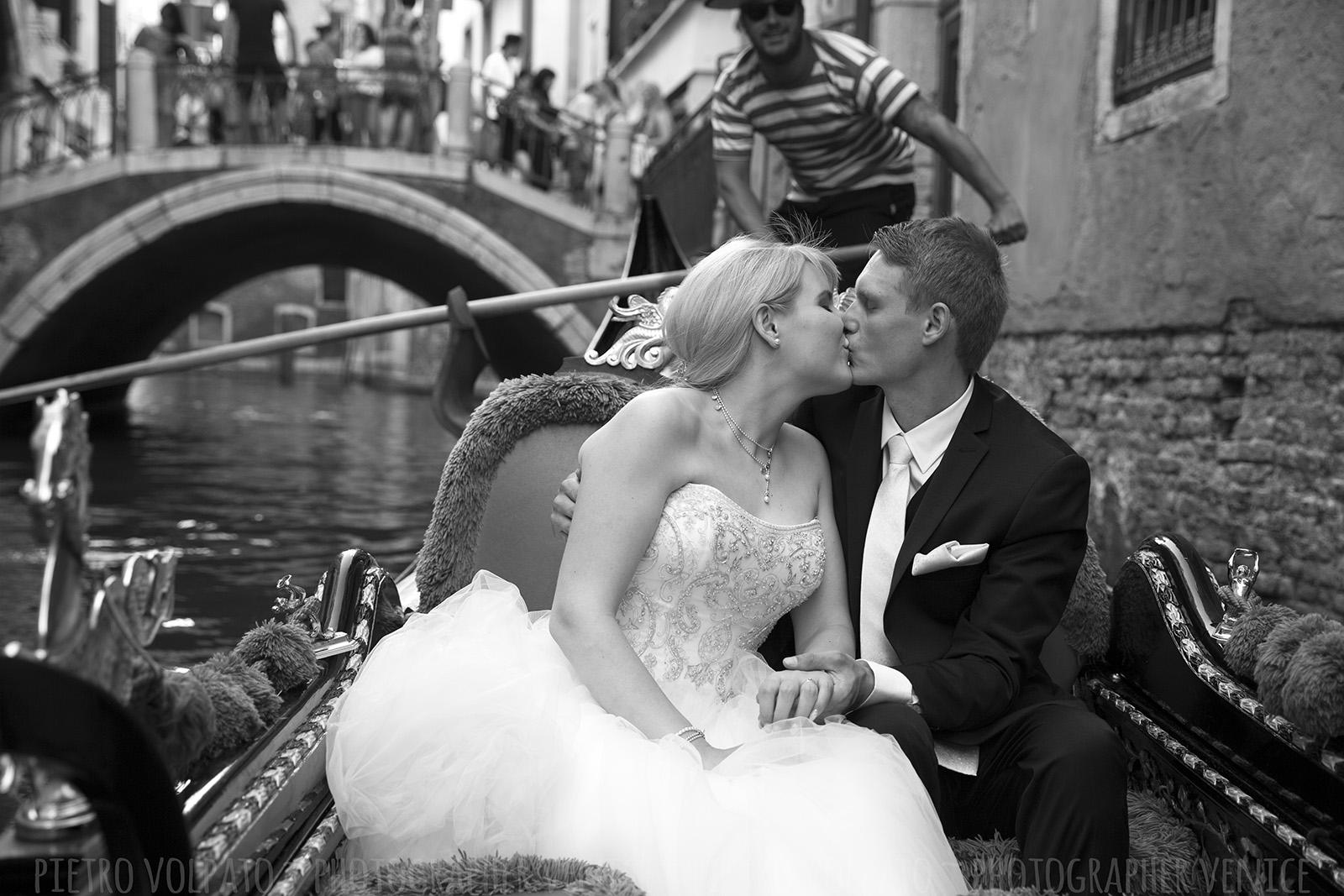 Venice honeymoon photography session during a walking tour and gondola ride with professional photographer.
Anna & Teppo (a wedding couple) hired me as professional photographer in Venice about the honeymoon photo session. I am very glad and honored to have provided them this photo shoot in Venice during a walking tour and a private gondola ride. They enjoyed so much the photography session, they got many great pictures and they discovered Venice as well.
The choice of the Venice photographer about the honeymoon pictures is an important choice. For sure they were very satisfied and if you read the review they left on Tripadvisor you can understand better in detail why.
Review
Anna & Teppo (Finland):
"We had breathtakingly beautiful pictures taken in Venice's special locations with our photographer Pietro. We met him on our hotel where we started our photoshoot. I had quite a big wedding dress on, but that didn't bother me at all, because Pietro knew his way around Venice very well. His English is also very fluent. We followed our photographer in many hidden passageways with very few people. That was nice, because I was worried that it's difficult to take good pictures with lots of people around.
In the end we got amazing pictures throughout our photoshoot, in many different locations and positions in Venice. Pietro has a way to relax people, which is key in getting the best pictures, I think! and we got lots of beautiful pictures that were really professionally taken. He also went through the settings and the environment before taking pictures and so there were not any trash on the ground while he was taking the photographs.
He has a good eye in taking beautiful pictures. We got along with Pietro very well and he even walked us back to the hotel after our photoshoot and on top of that we shared nice cold drinks after the photographing session. He gave us tips for our holiday also. He took care of us in a very polite manner as customers and I would sincerely recommend him to everyone who is going to Venice and wants to take memorable pictures with very professional but on the same time easy-going photographer!"