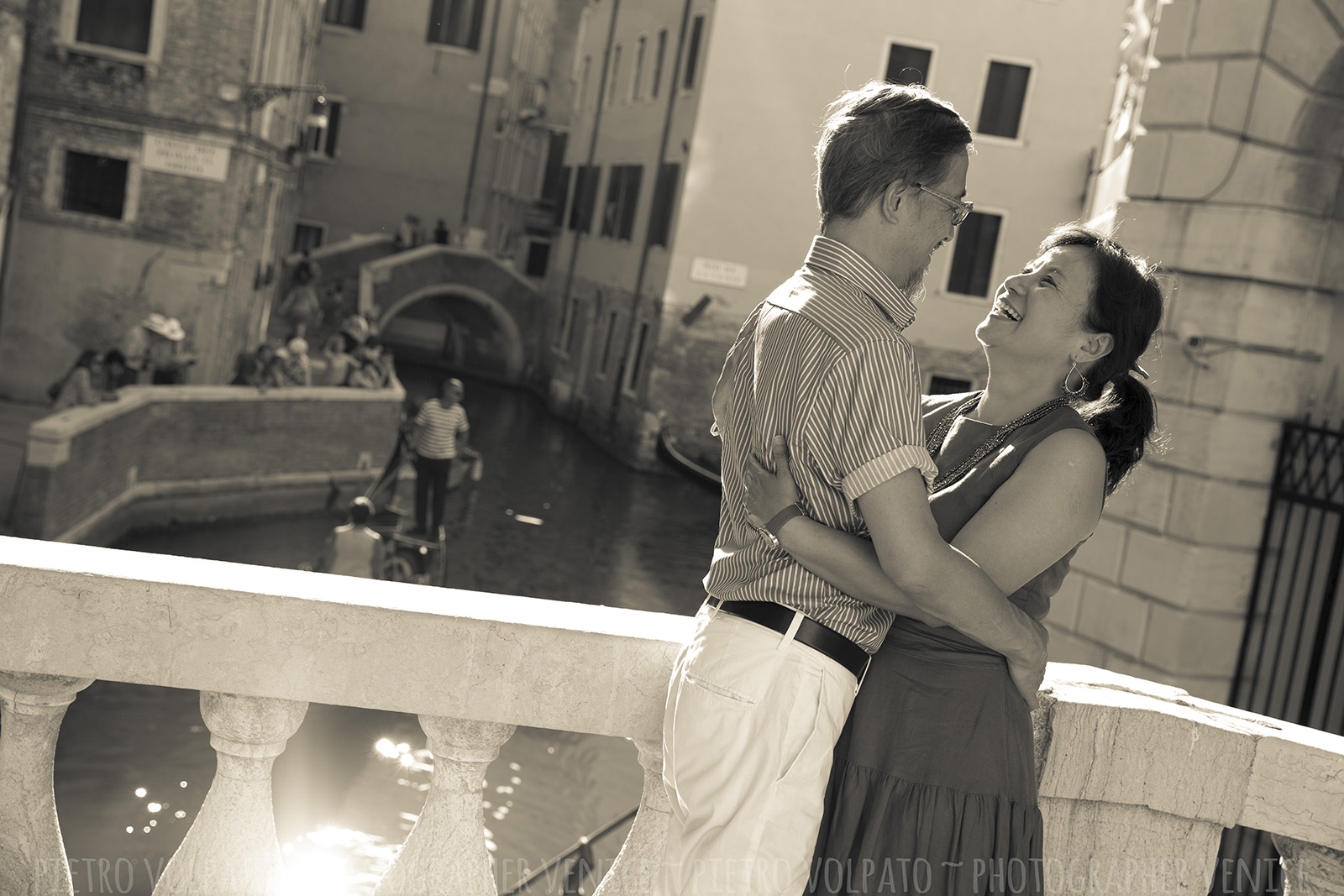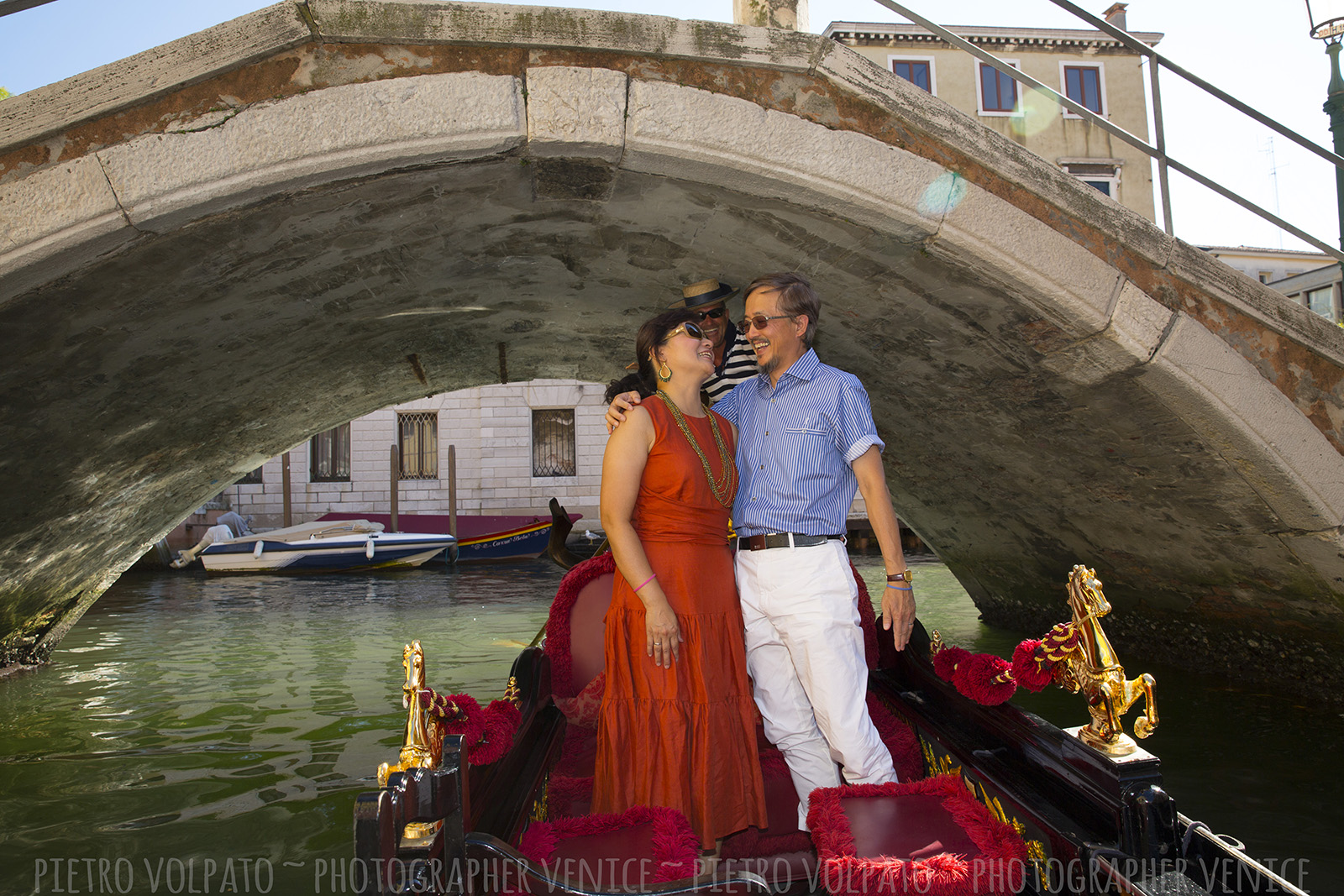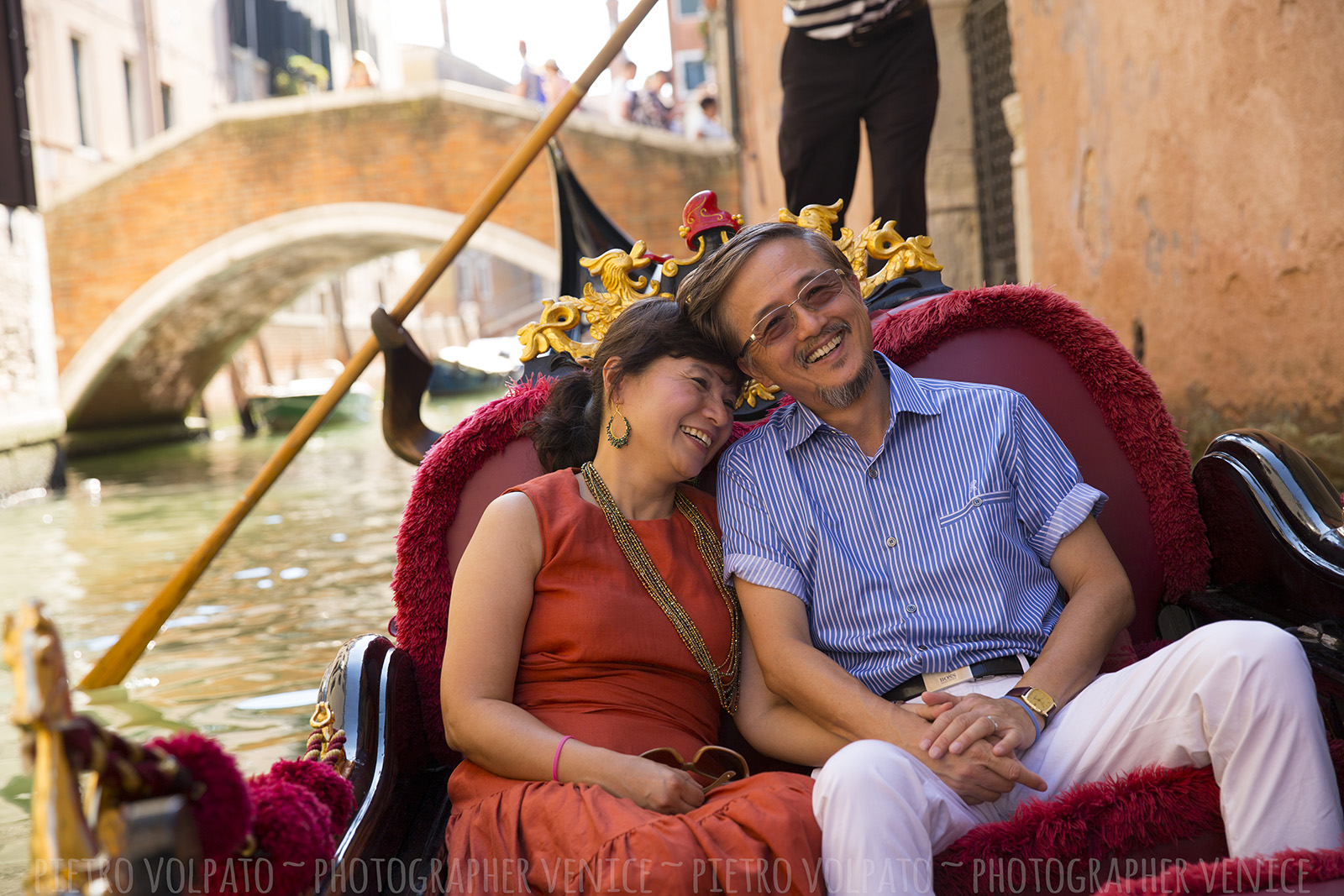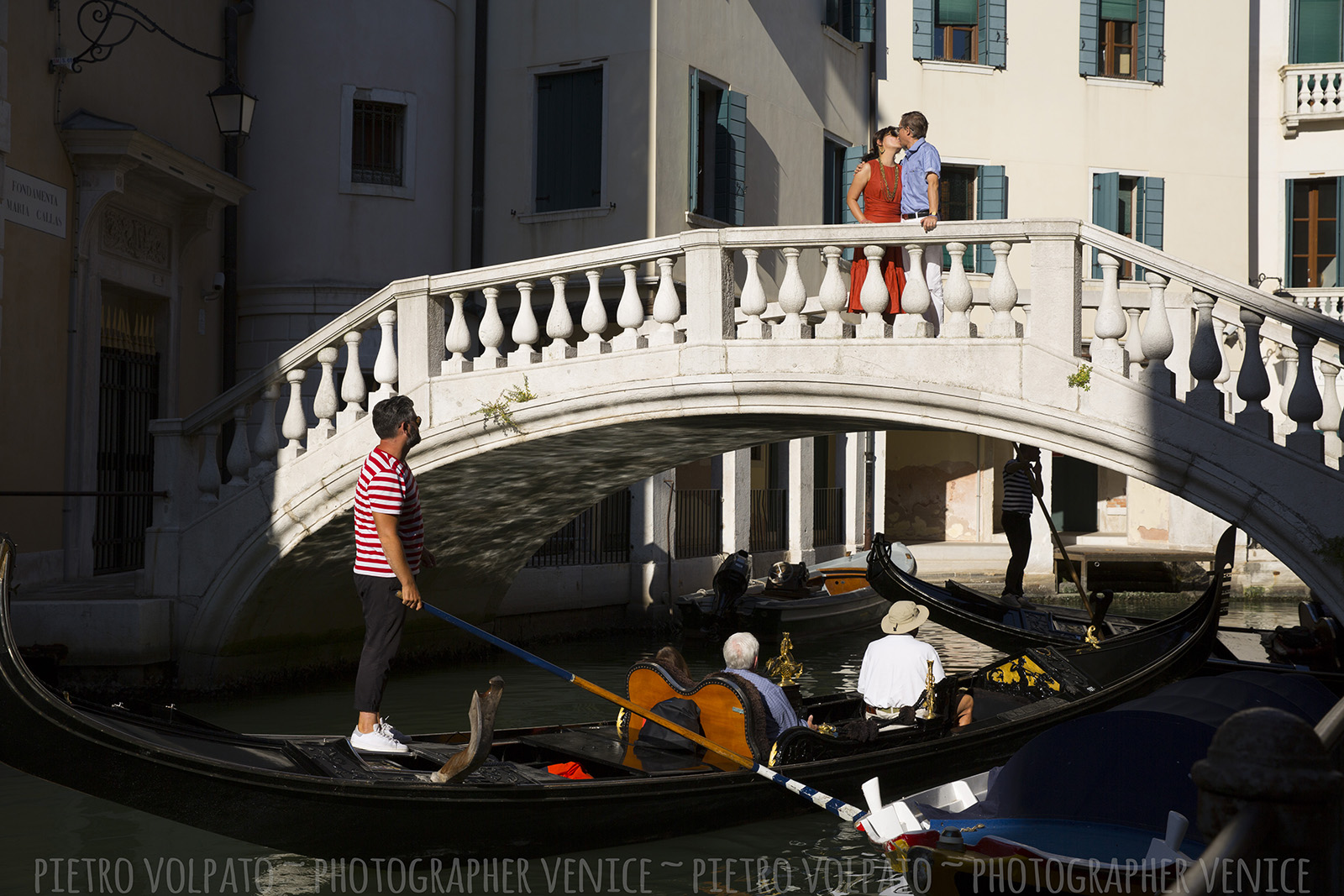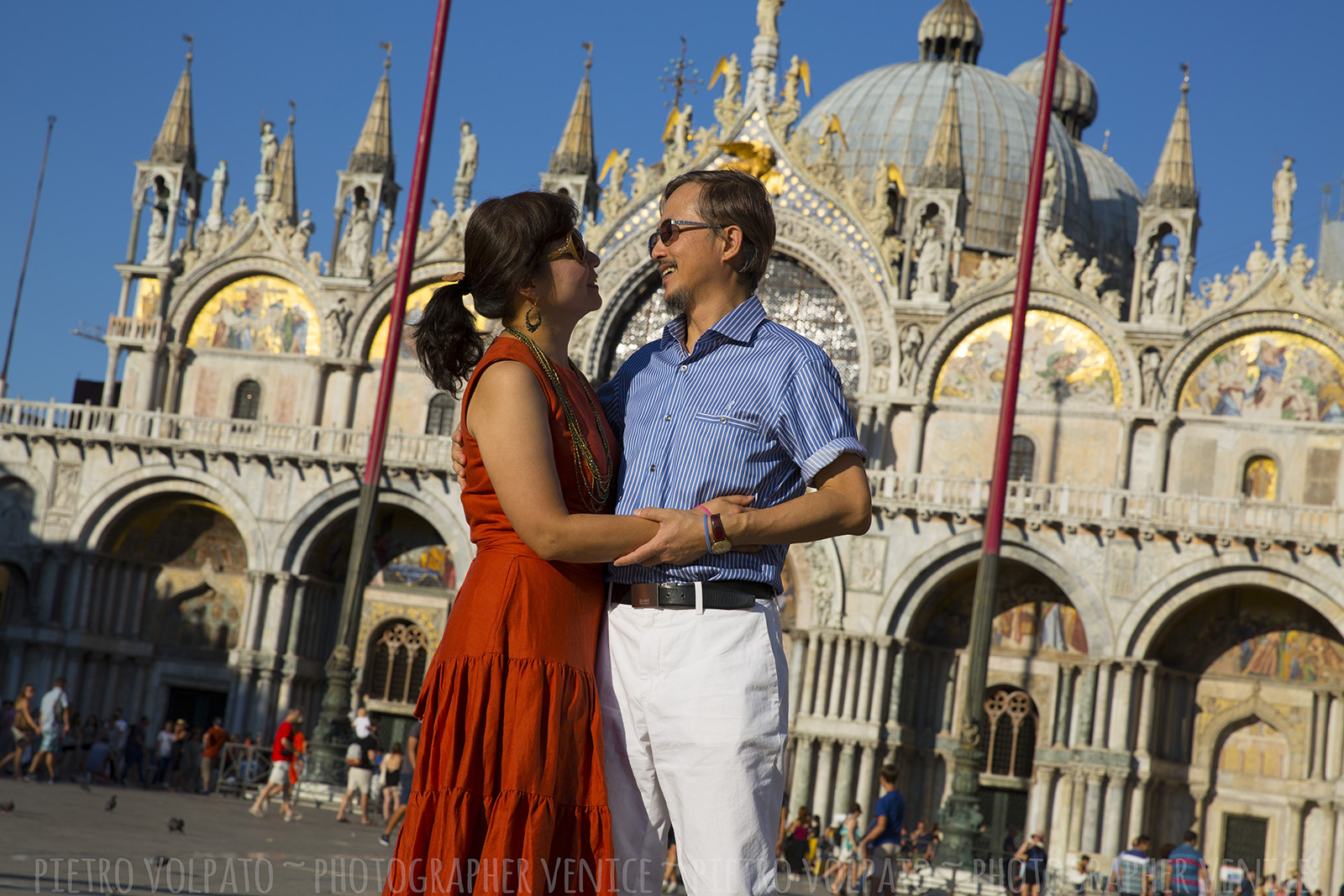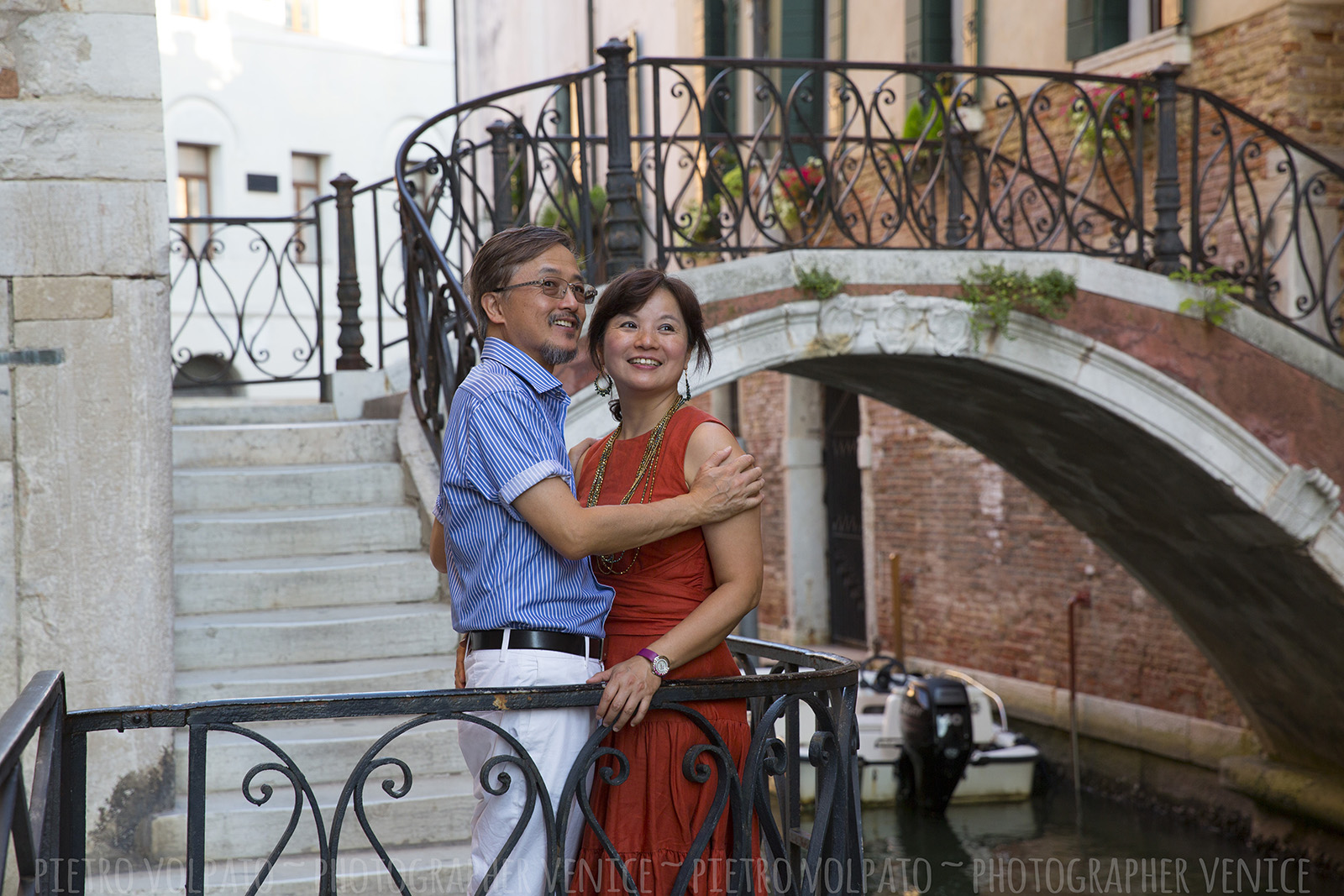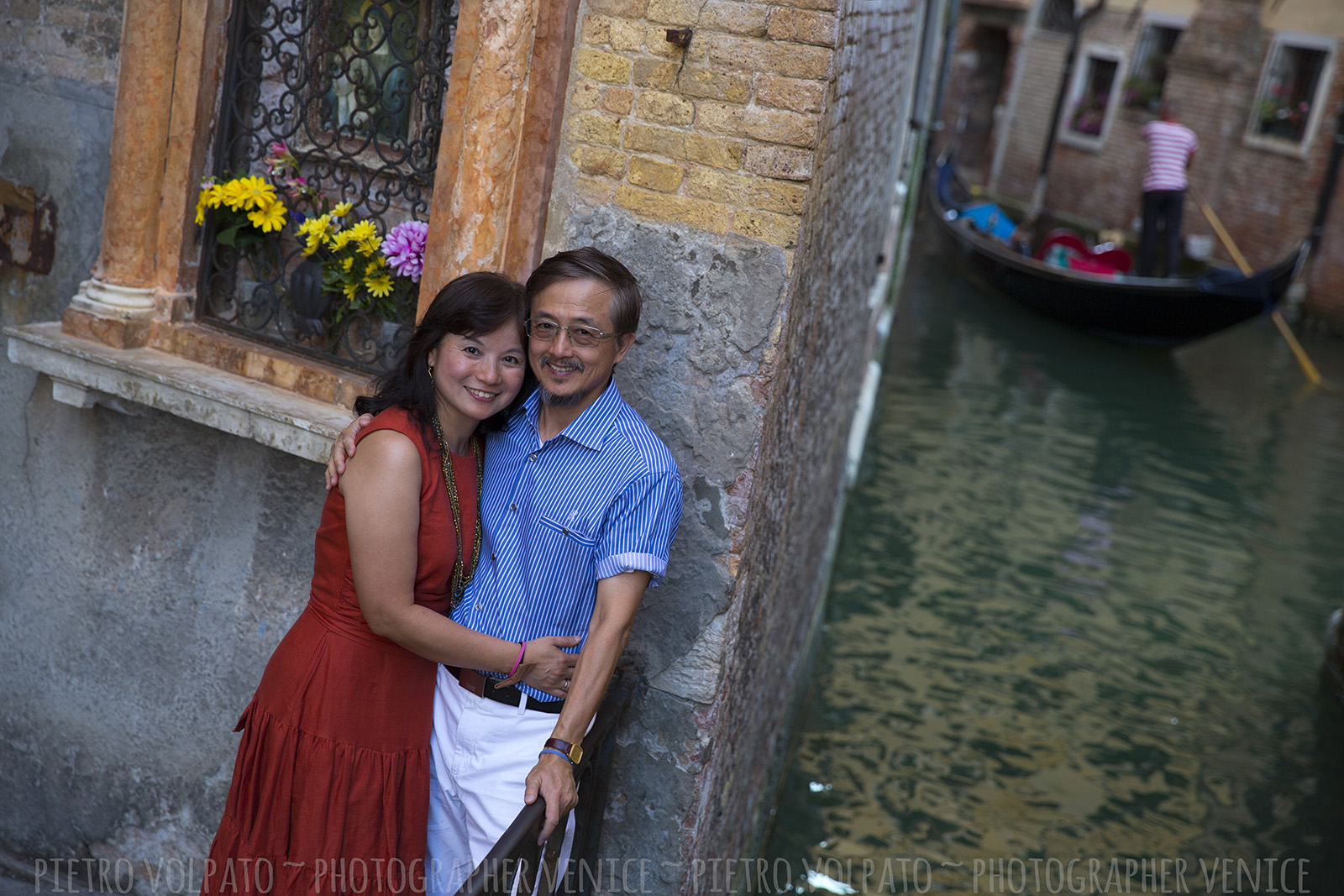 Venice photographer providing romantic and fun photo shoot during a walking tour and gondola ride. Venice vacation photo session and photo walk
Ay-Woan & Chang contacted me and hired me as photographer in Venice for a vacation photography session. I provided them a (romantic and fun) couple photo shoot in Venice during a walking tour and gondola ride. A private Venice photo walk about couple and vacation pictures. It was not only about photography but also about having a great time. Venice is a great location to have your vacation. Architecture, history, food, wine, funny people and perfect weather.
I think it is the best solution if your photographer in Venice is a professional and friendly one that allows you to enjoy and discover Venice much more than a normal tourist. Just read their review so you can understand what I mean. My style is a mix of posed and natural pictures. I feel like a director, I prepare the best background and best framing and then I let the couple to act in a natural way, romantic situation or just having fun.
Review
Ay-Woan & Chang (Taiwan):
"We appreciated the photography provided by professional photographer Pietro greatly. Pietro is able to catch the precious moment of us during our photo shoot in Venice. We felt relaxed and fun while he was taking the pictures. The photos are amazing that not only the light and beauty of Venice were shown, but also the relationship and the romantic atmosphere of us.
A gondola ride during the photo shooting is also unforgettable. Photographer highly recommended for anyone who wants to have a precious photos and memory in a really romantic city like Venice."