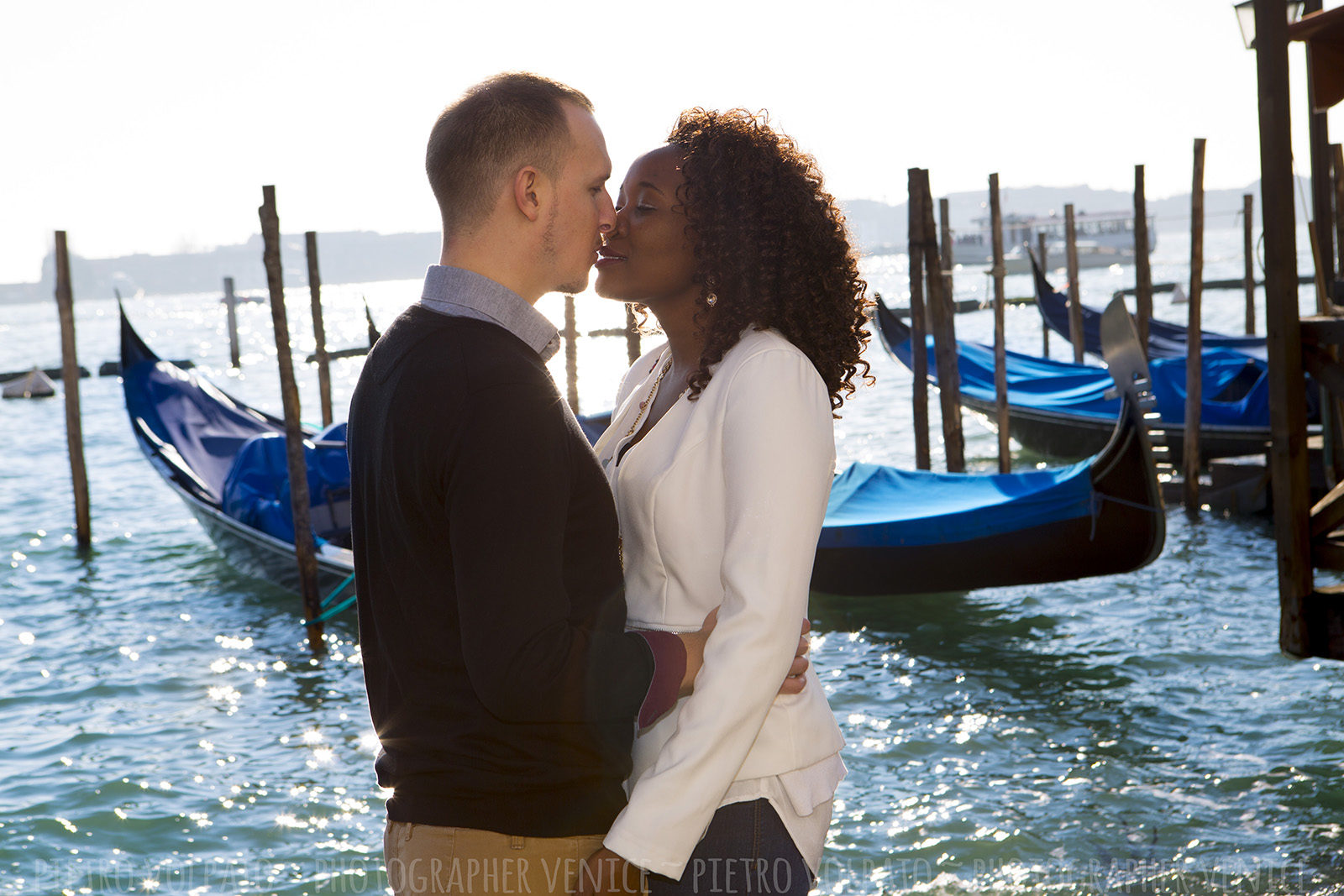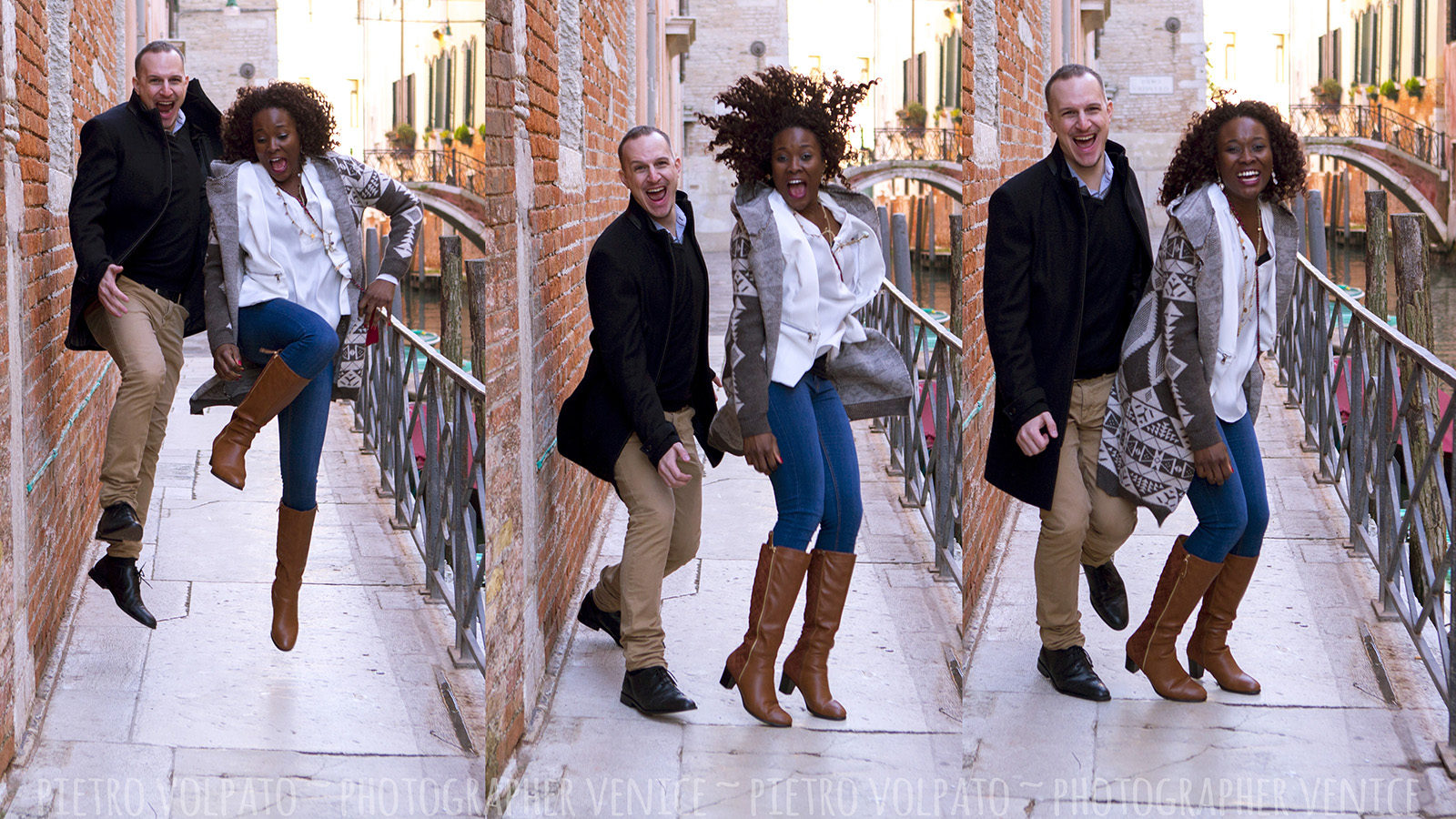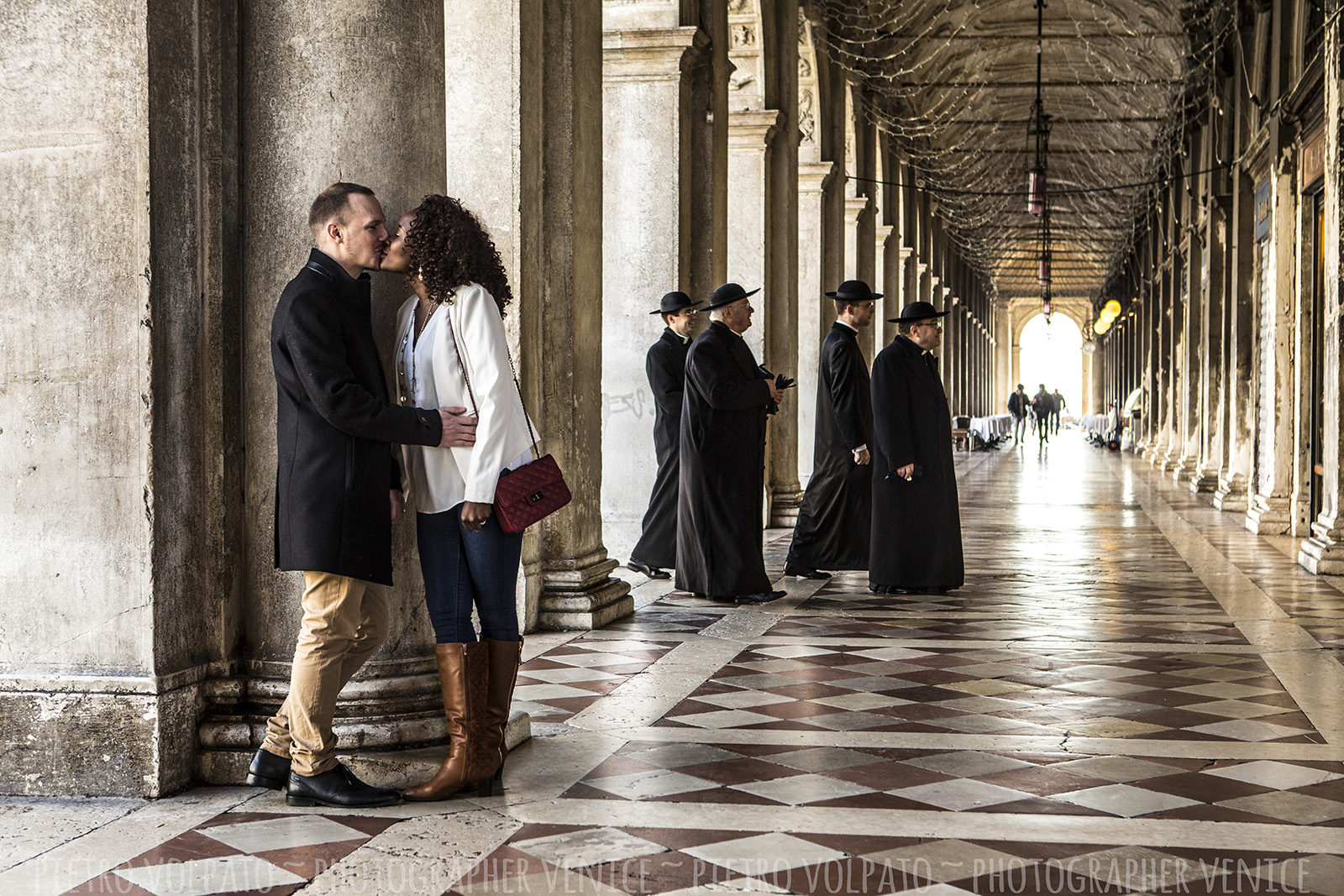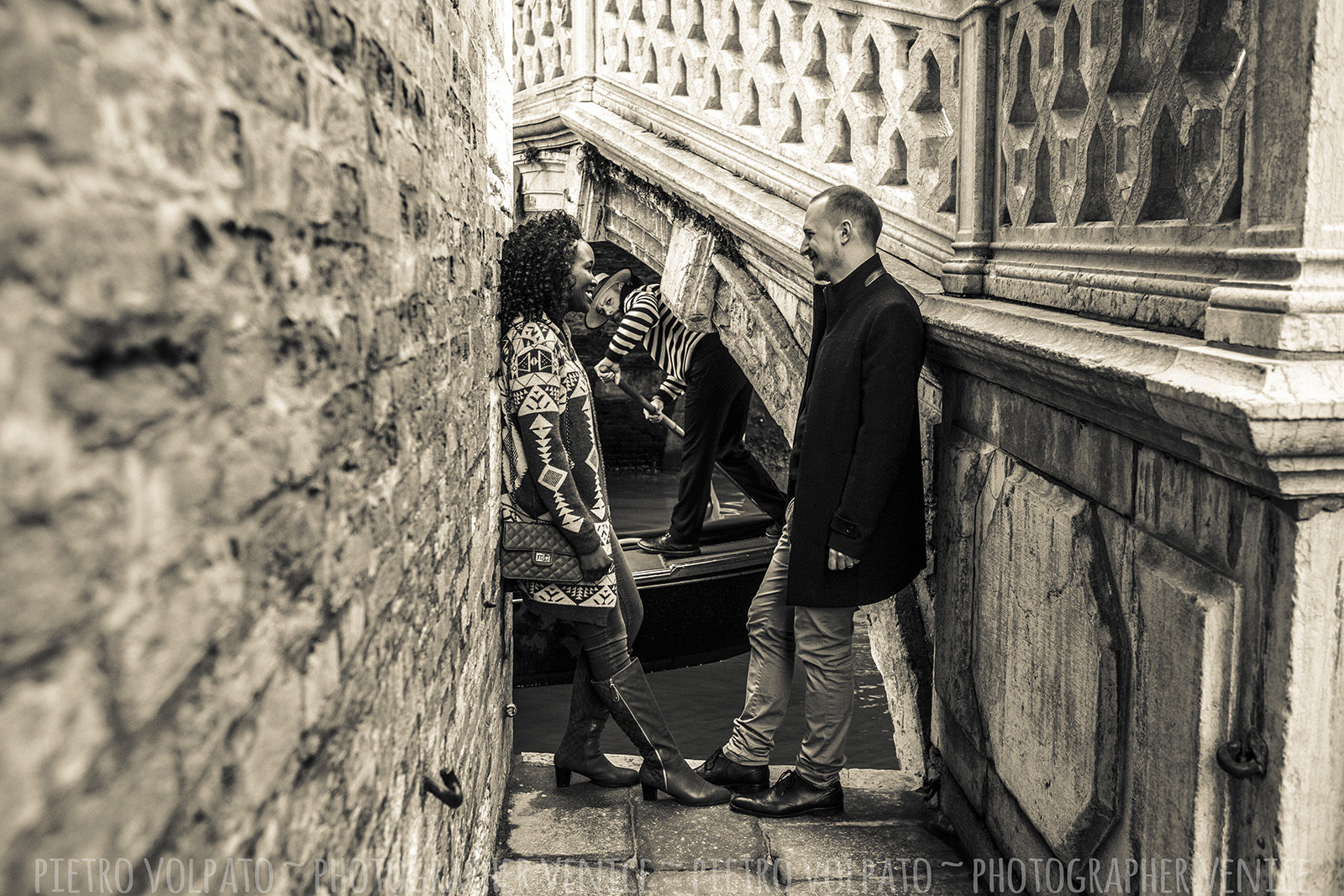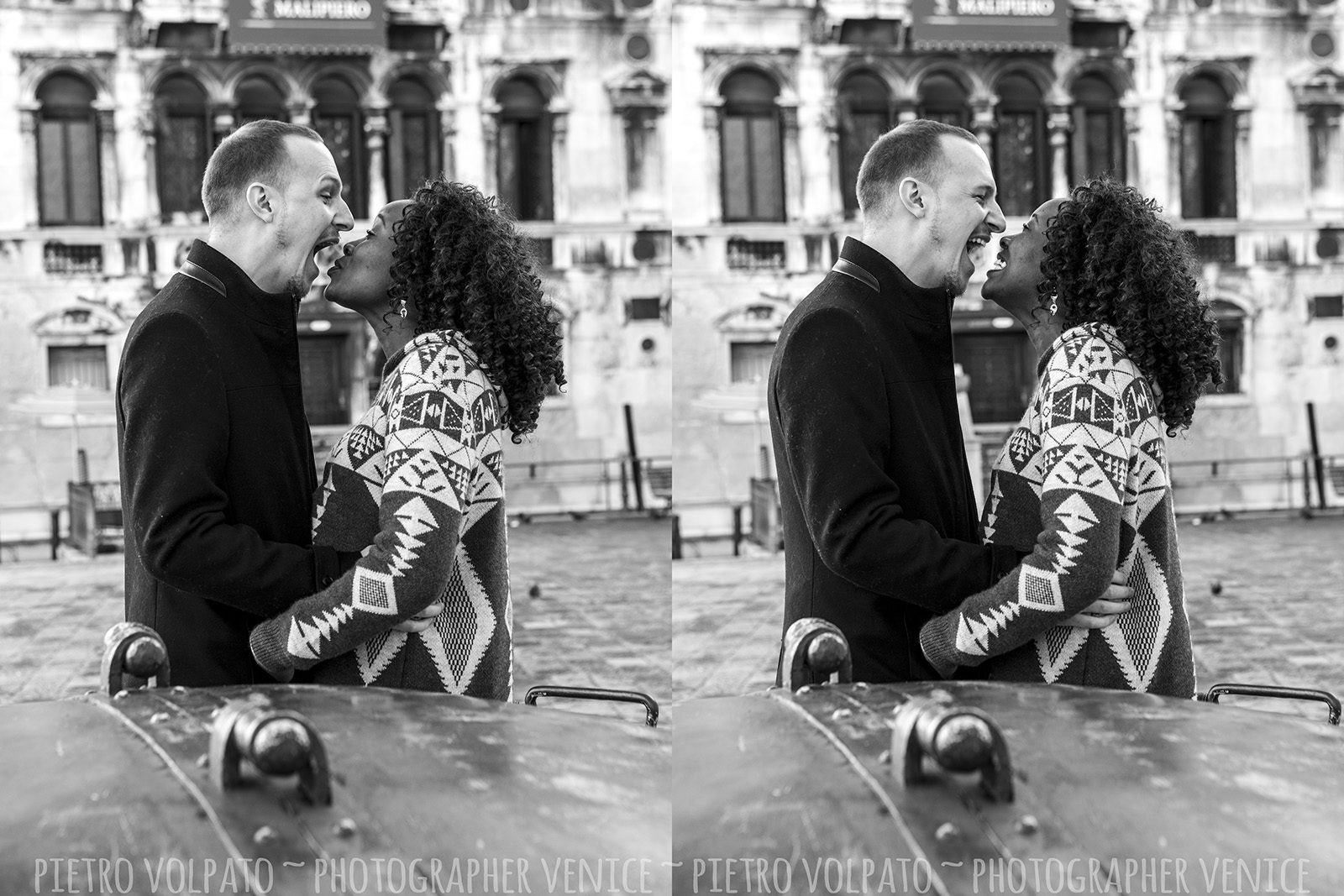 Photographer in Venice for couple photo shoot during a romantic and fun walk. Venice couple pictures.
Lukas & Fungai were searching for a photographer for hire in in Venice. They came in Venice on vacation and they booked my photo shoot during a walking tour. A couple photography session in Venice about romantic pictures and having fun. Yes, they had a very good time and also they explored and enjoyed Venice much more than standard tourists. Just read the review they left on Tripadvisor and you can understang better what they have really got.
Yes they hired me as photographer in Venice but I was also a kind of director and friendly guide. I took mostly natural pictures because they are ususally the best pictures. Obviously I selected any location and any background for the photos during our itinerary. For any location I gave them some suggestions and ideas and then encouraged them to act natural. The result are a lot pictures about romatic moments and and a lot of fun. Therefore if you are planning to have a photo shoot in Venice and want to hire a photographer, don't hesitate to contact me.
Review
Lukas & Fungai (Switzerland):
"This photoshoot turned out to be the best gift that I ever gave to my wife. We spent our honeymoon in Venice and enjoyed the day that we spent with photographer Pietro probably more than any other day during our vacation. He was funny, he directed us and made us laugh and that way he was able to capture our natural laughs.
He made us so comfortable and showed us parts of Venice that in a lense that we would have otherwise not seen. We warmly recommend photographer Pietro to anyone looking for genuine experience of Venice and would like to have special moments captured while at it."