Venice professional photographer for a couple photography session. Pictures of romantic moments and a lot of fun during a walking tour in Venice Italy
Matthew & June as many other couples contacted and hired me as professional photographer in Venice. I provided them a photo shoot during a walking tour in Venice. I took many pictures of them about a lot of fun and romantic moments. For sure Venice is one of the most beautiful cities in the world where to have this kind of photo session.
Therefore they already knew that is worth to have a photo shooting with a professional photographer. Probably they had already read also all the review customers wrote on Tripadvisor.
To book a vacation photo shoot in Venice with a local photographer is the best choice you can make. I take some posed pictures and mostly natural pictures. I encourage couple to have fun, for example dancing or whatever. Anything between a romantic and fun is perfect for taking great pictures. Especially because Venice offers such wonderful backgrounds.
In the end I just need to compose a creative frame. Yes everything is perfect and easy with the right elements. Three perfect elements: 1) a lovely couple 2) Venice wonderful locations 3) a professional (and creative and friendly) photographer.
They have got great photos and they had a great time in Venice, what else! If you ever come in Venice (Italy) don't hesitate to contact me. It will be a pleasure to be your photographer. Hiring me will be the best way to have both a professional photo shoot and discovering and enjoying Venice much more than standard tourists.
Review
Matthew & June (Hong Kong):
"The photo session in Venice was fun and a relaxing and want to say thanks again that you have show us around! We love the pictures so much, you really help us to save our memory and create a memorable experience in Venice. Highly recommended photographer!"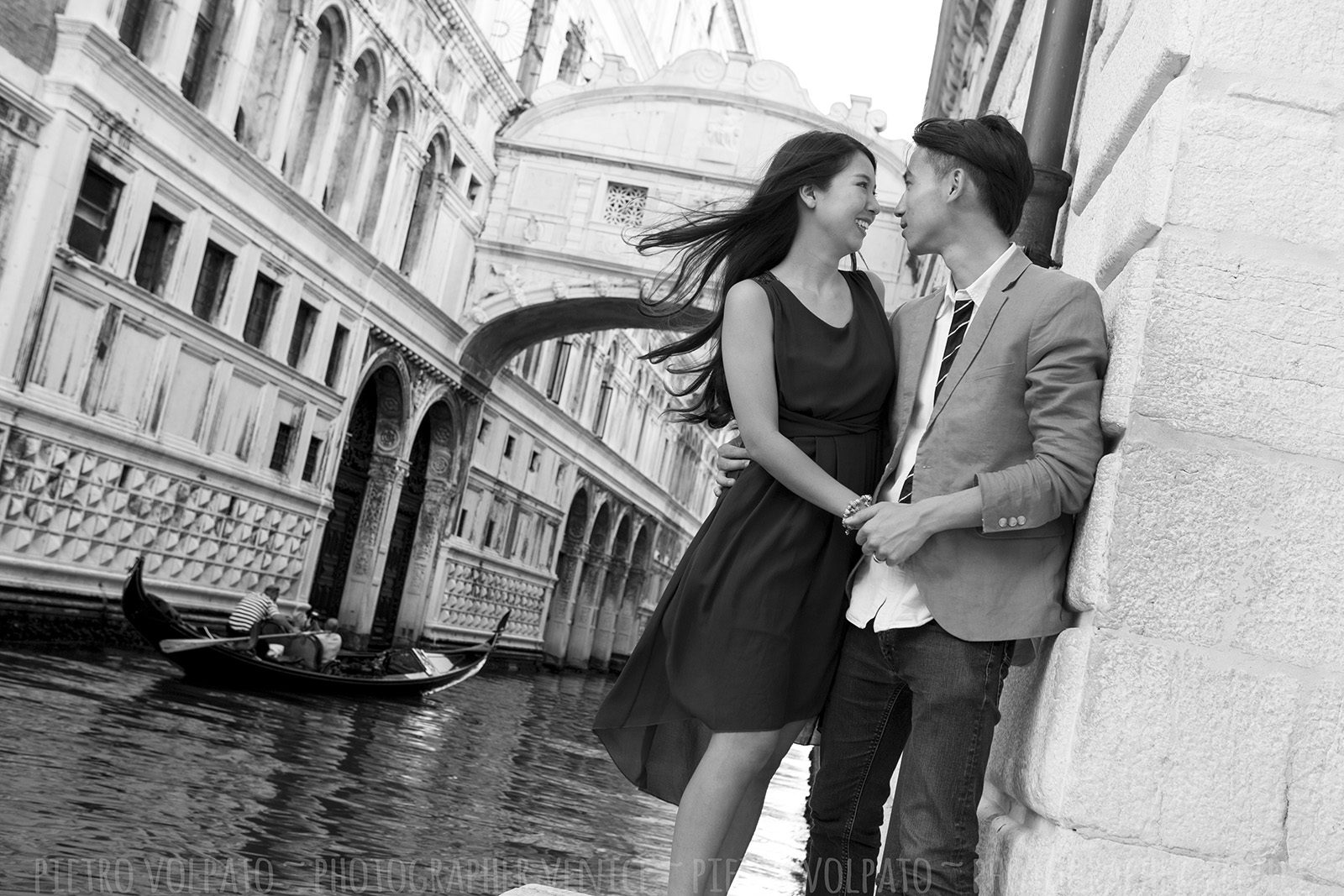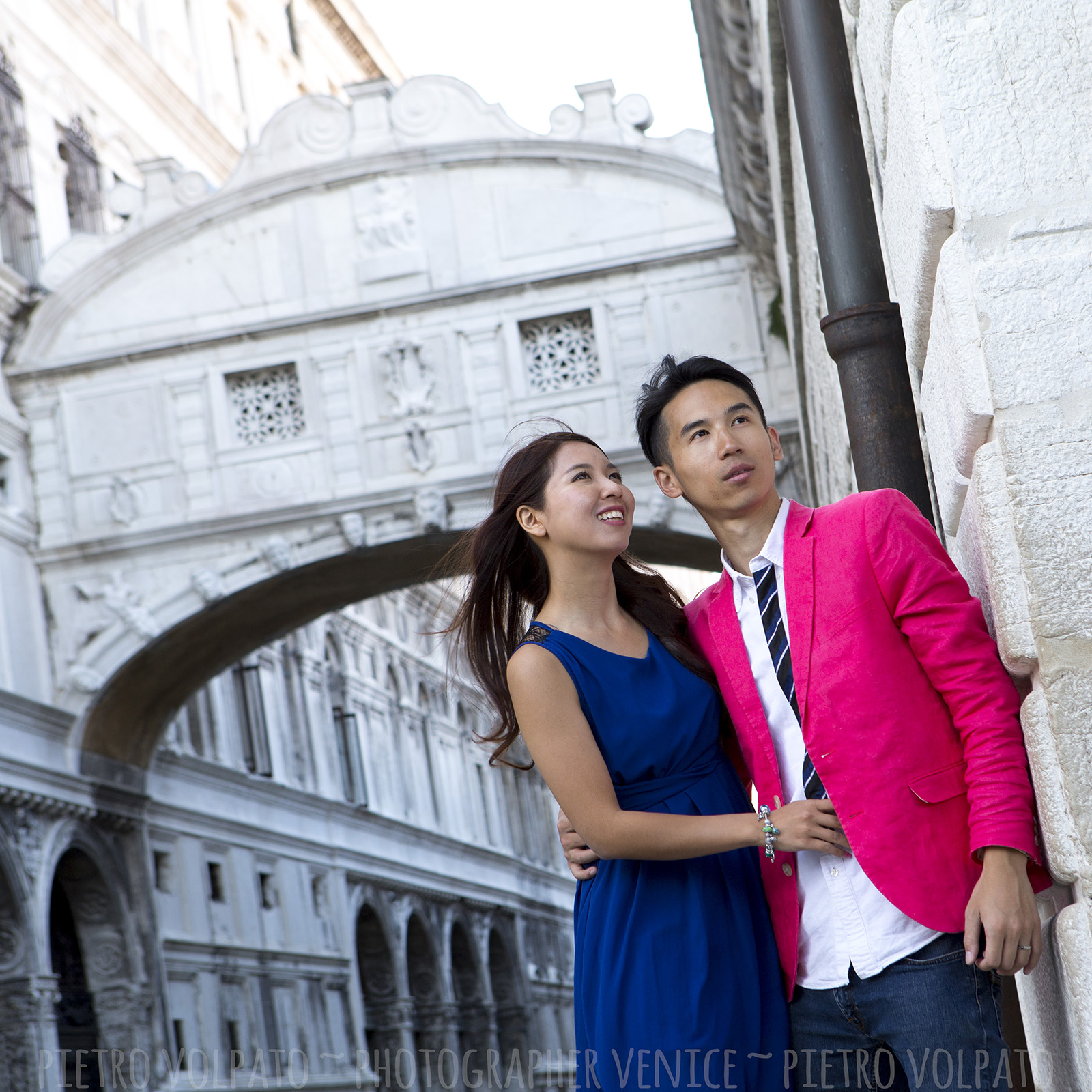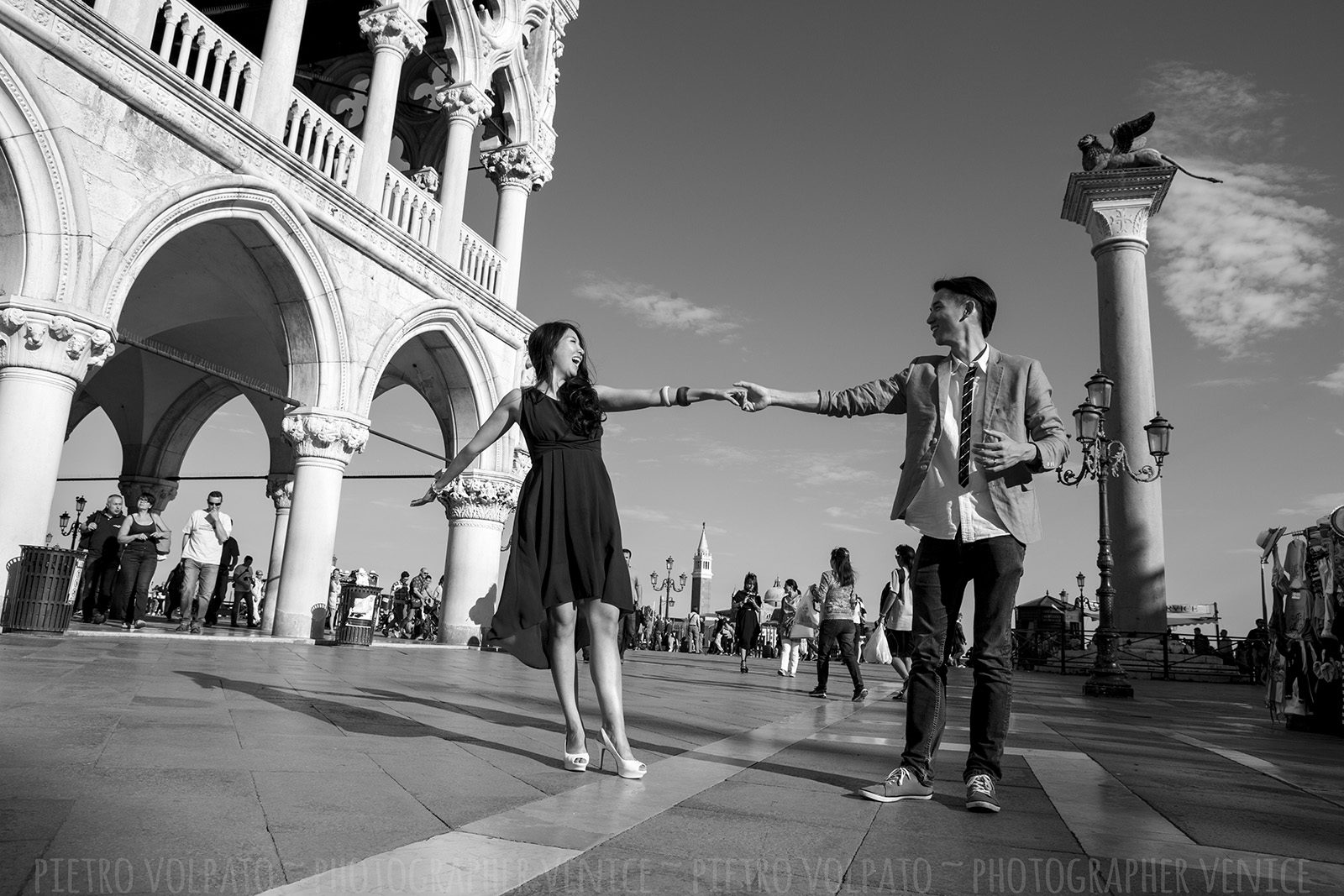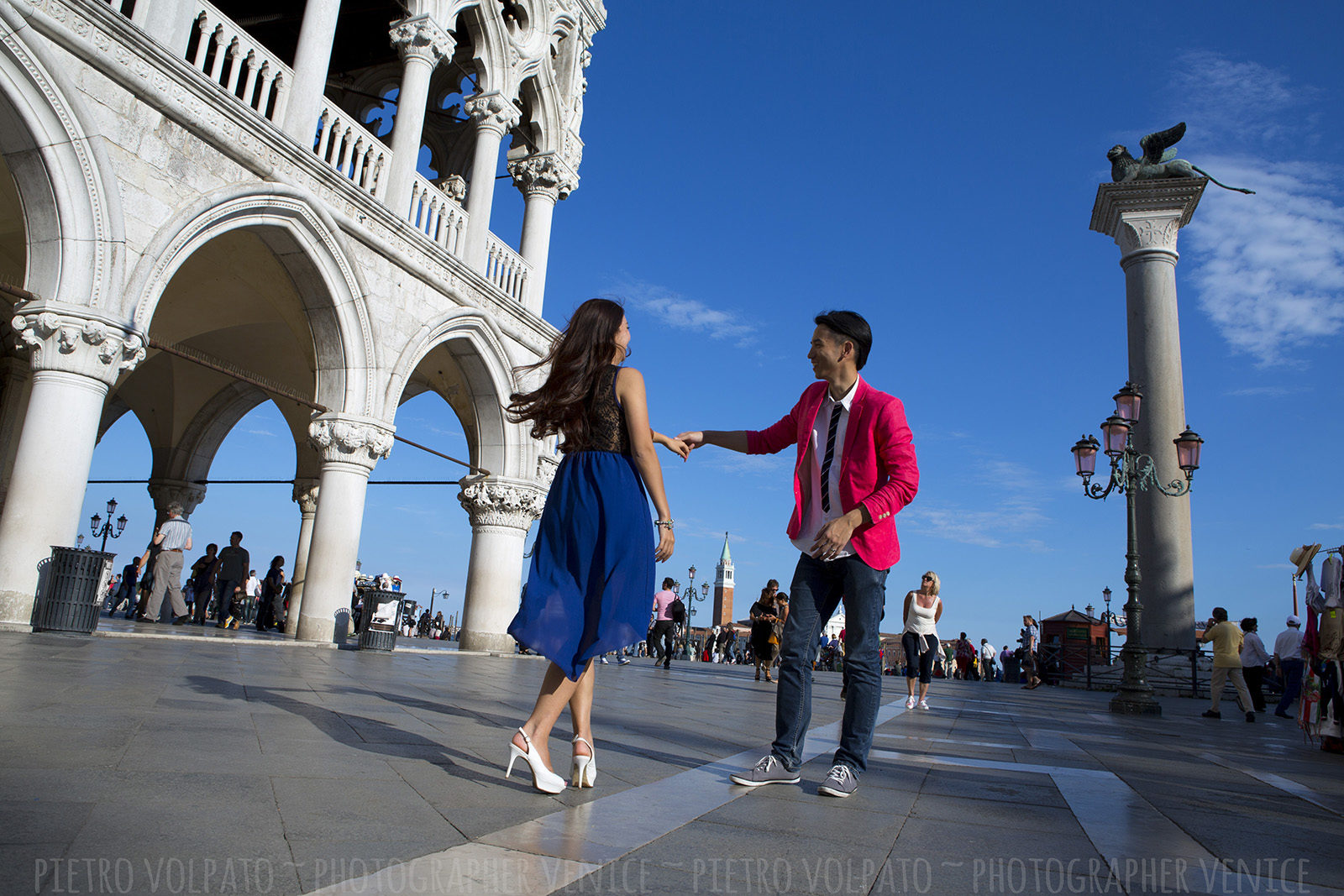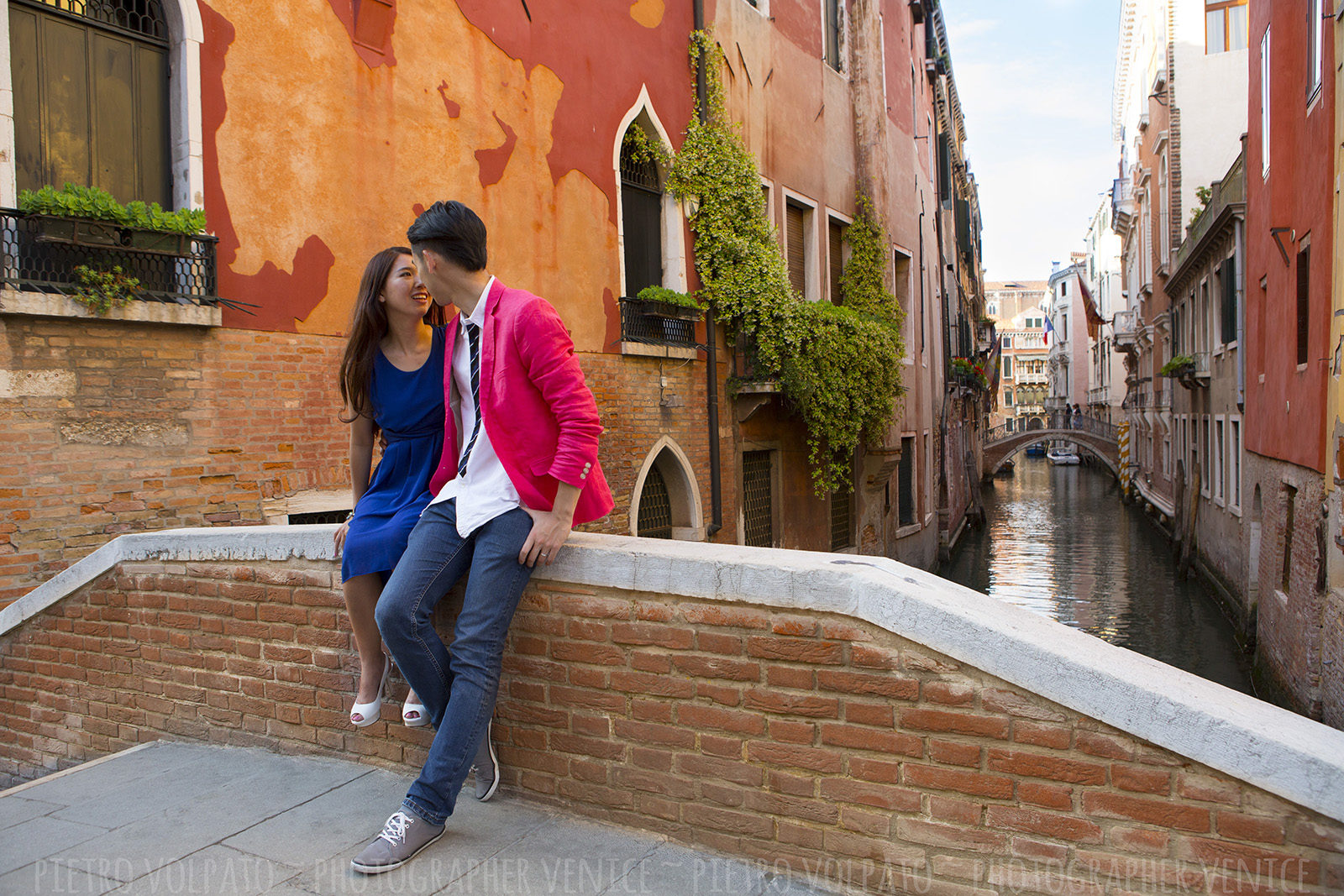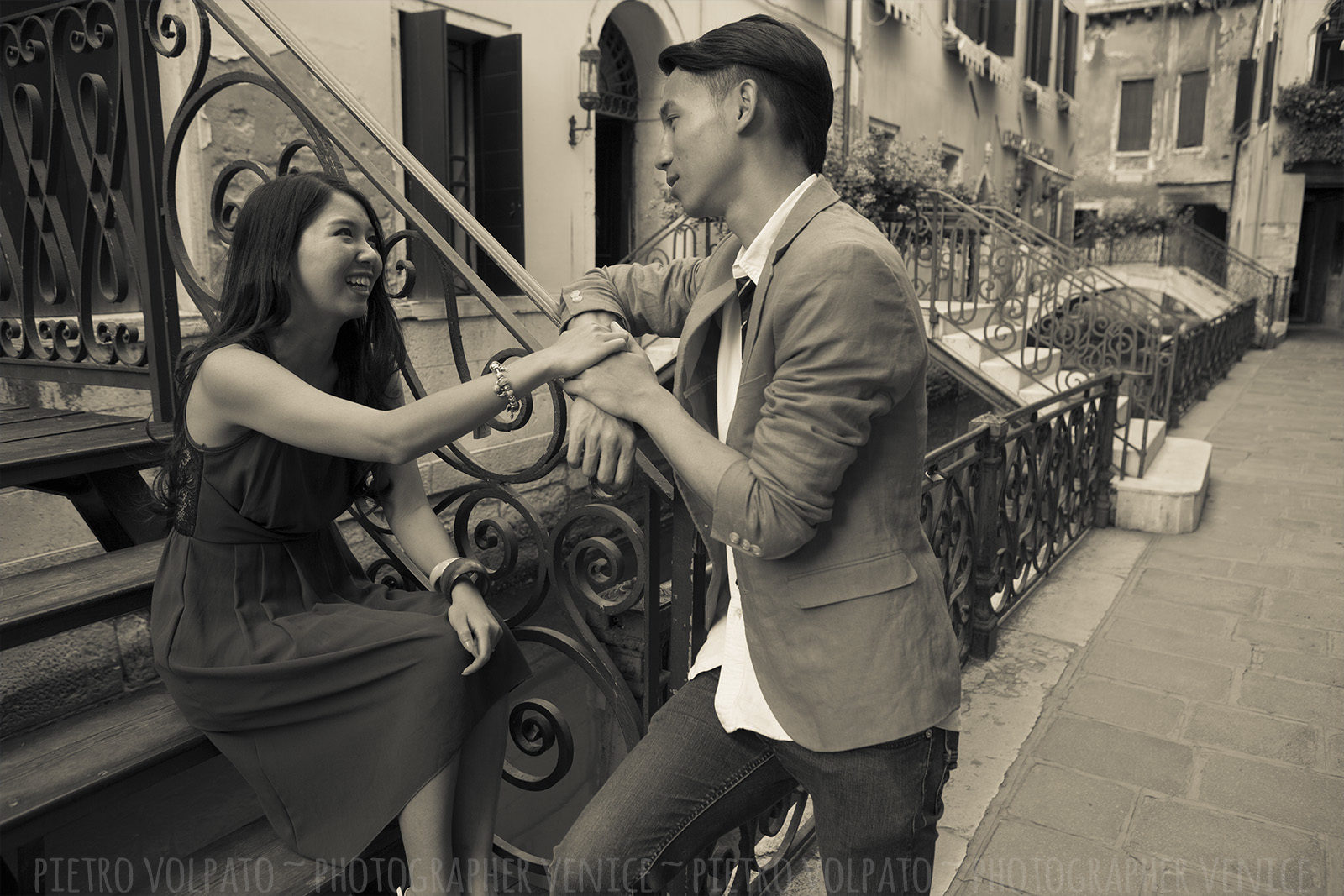 Pietro Volpato © Photographer Venice