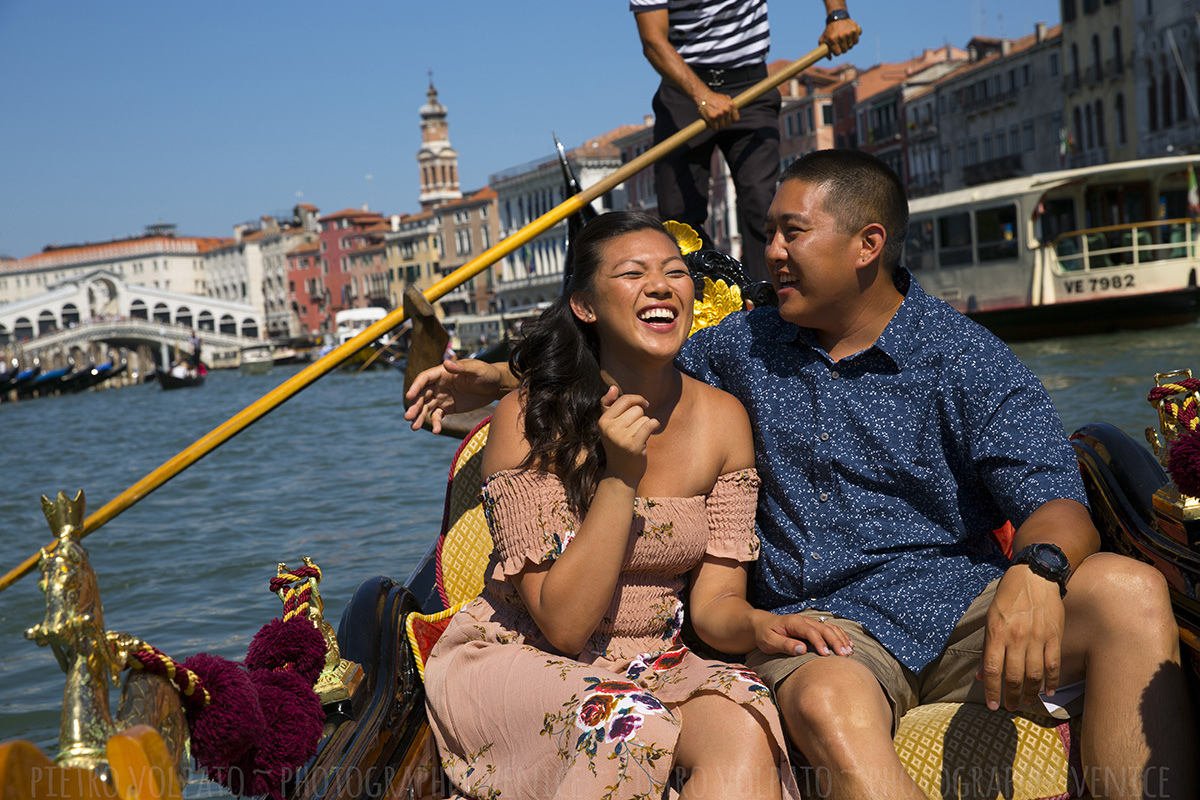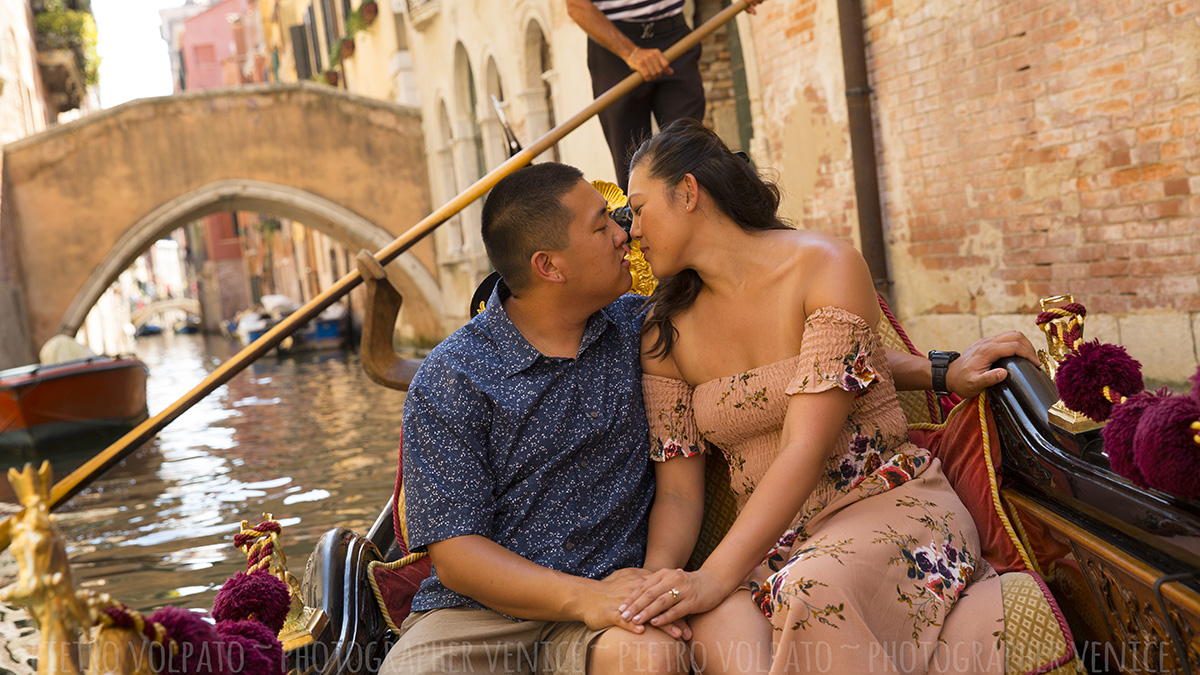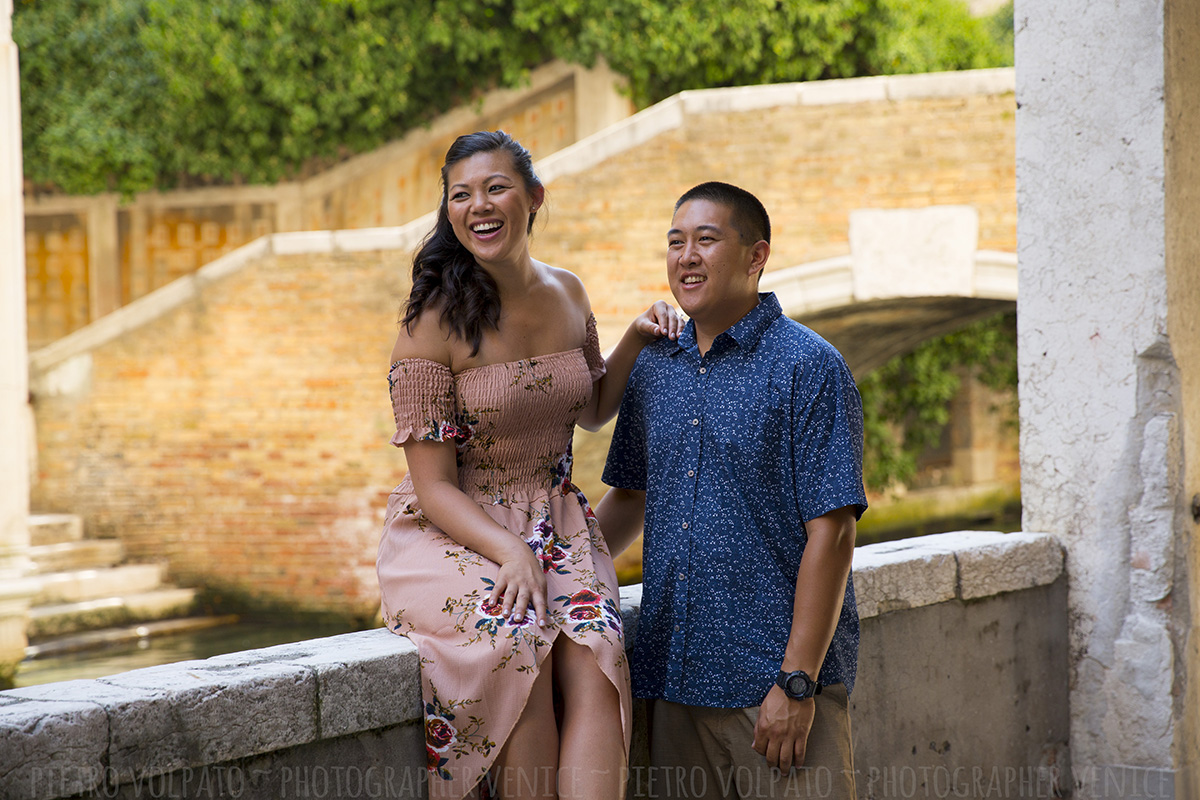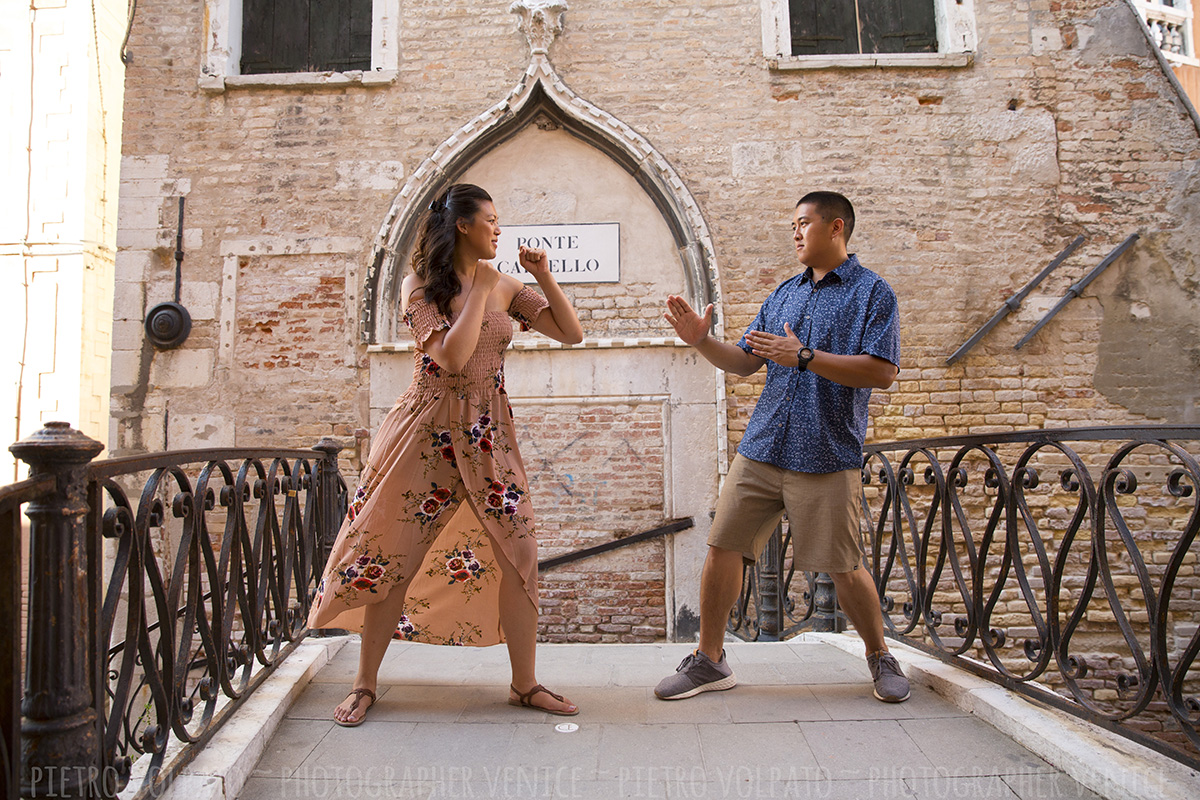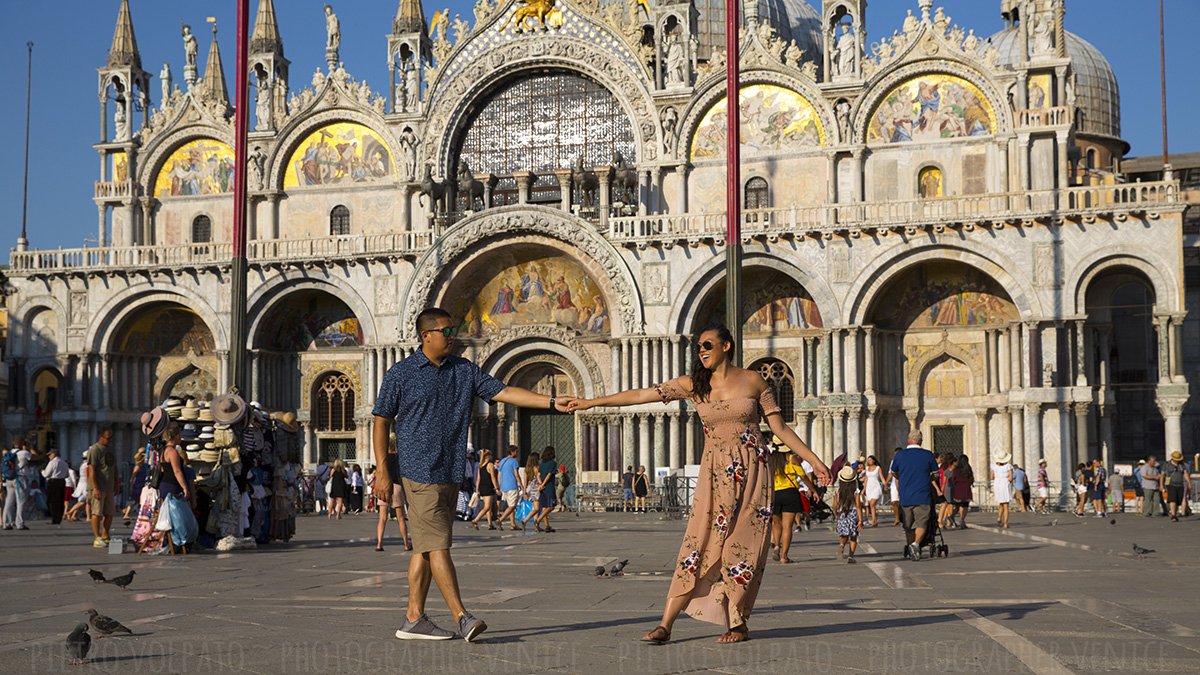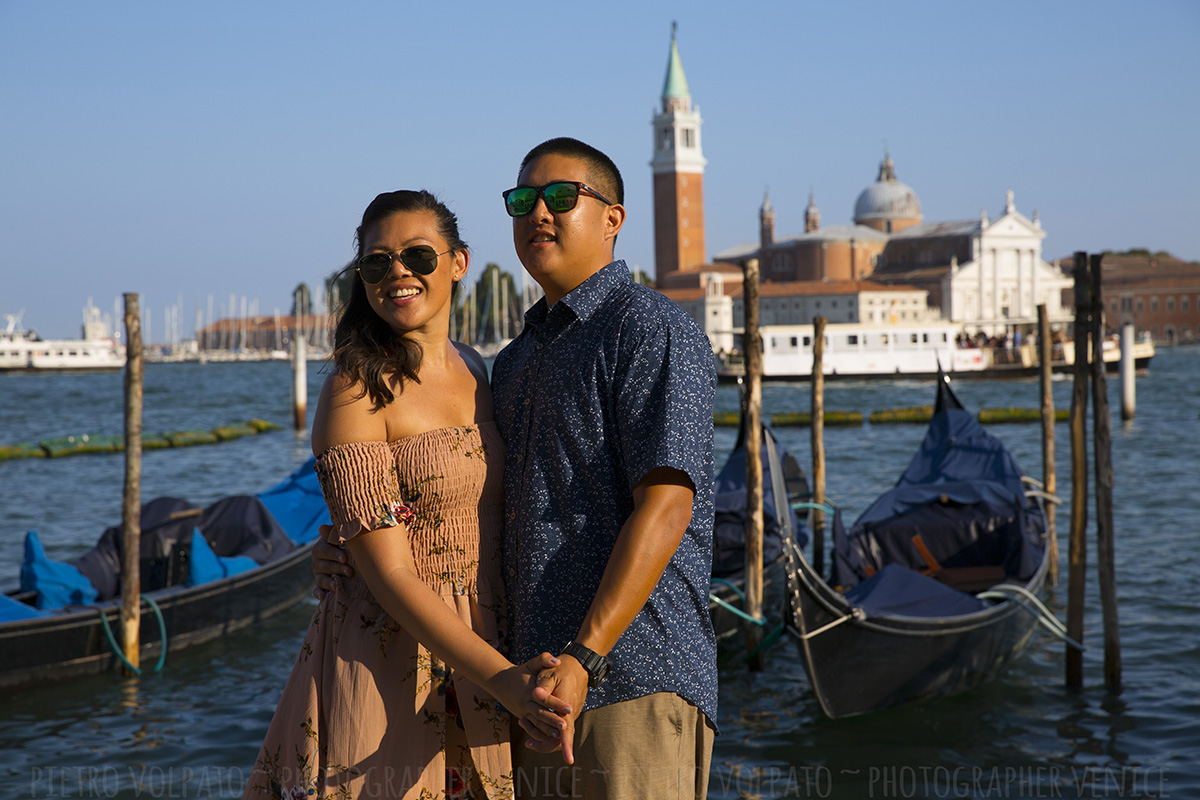 Vacation Photographer in Venice for couple photoshoot. Romantic and fun, vacation photoshoot in Venice provided by photographer Pietro.
It was a pleasure to be the photographer of this vacation photoshoot in Venice. This lovely couple hired me and they really enjoyed this photography session. Venice is a top destination about vacation and they knew it is worth to hire a professional photographer.
Maybe they didn't expected to have all the fun, and how much comfortable they have felt during the photoshoot. Perhaps because that was their first photoshoot. For sure this experience made their vacation in Venice really unforgettable. They have got candid pictures about romantic moments, pictures about having fun. Plus they discovered and enjoyed Venice, beyond the standard tours. All this just hiring me as their photographer in Venice for a vacation photoshoot. What else?
Review
Stephanie & Bryan (USA)
"Pietro is an amazing photographer! Super friendly and knowledgeable about Venice. We did a couple photoshoot during our vacation, and he truly captured the highlights of our time in Venice. He picked us up from our hotel, took us into the more hidden parts of Venice and taught us all about the local lifestyles.
We love him! I couldn't be any happier with our experience in Venice with this photographer given that it was our first photoshoot. Pietro went above and beyond anything I imagined for our vacation photoshoot. Thank you so much!!"