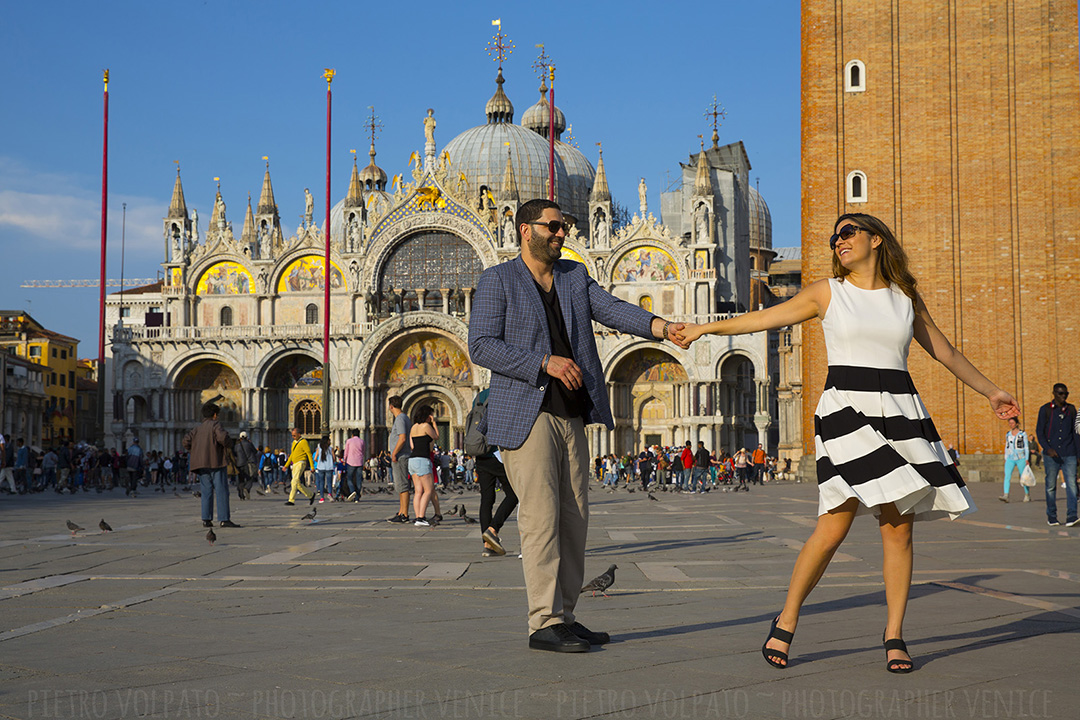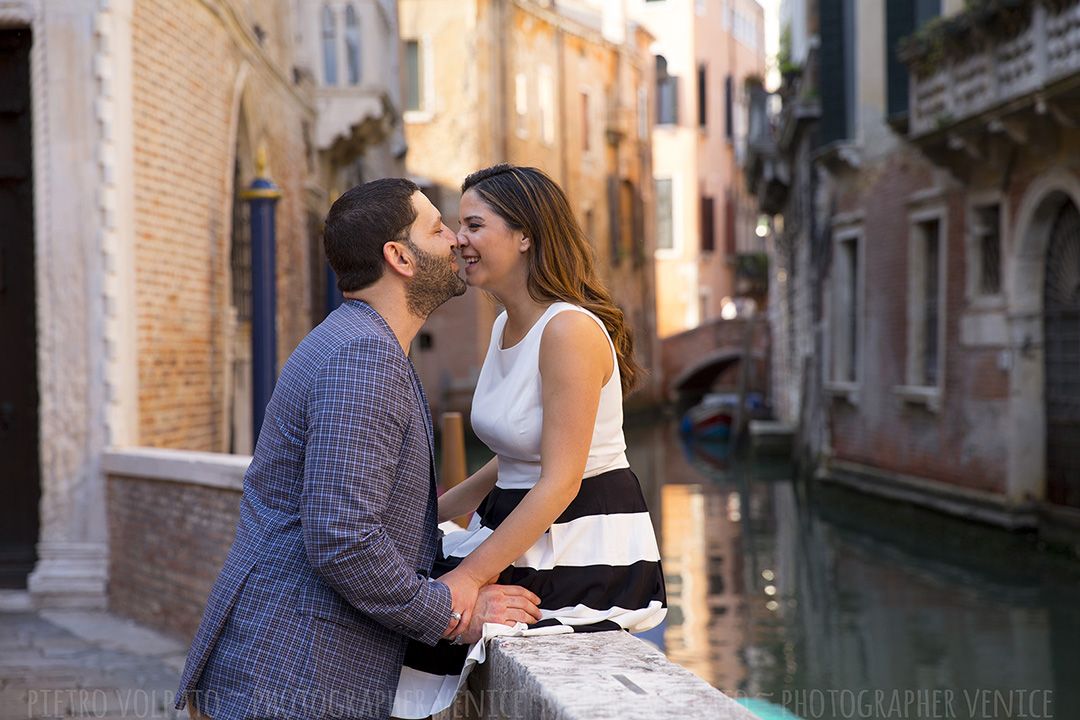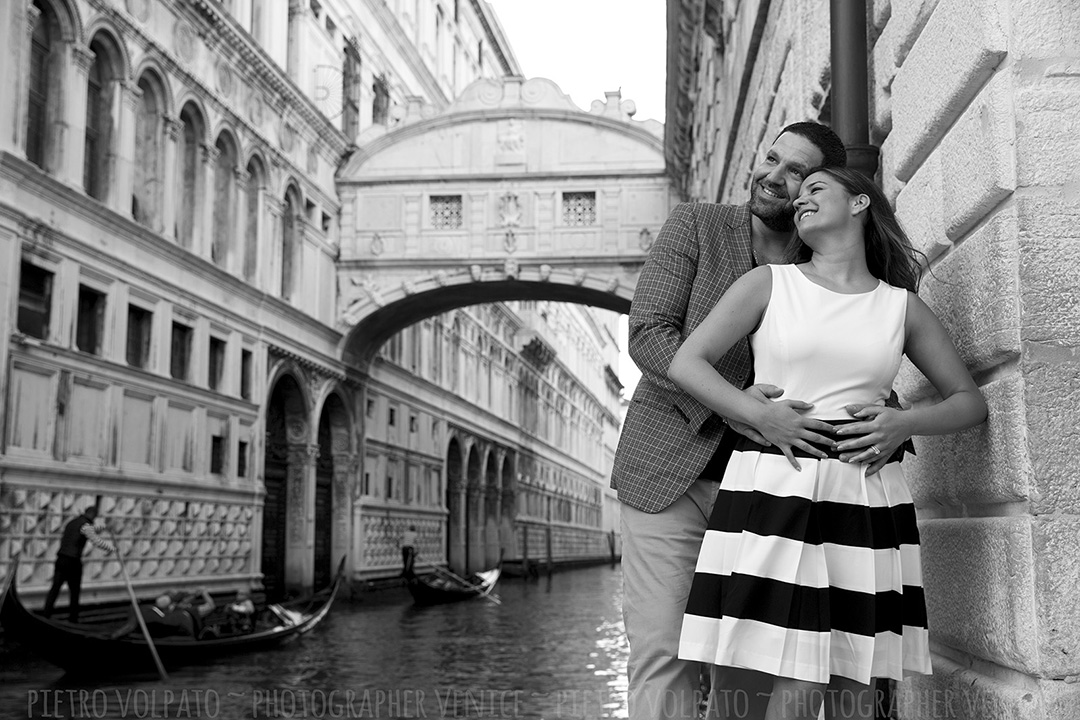 Photographer in Venice Italy for portrait photography session and tour. Love story images and a lot of fun for couple on vacation
Ashley & Roberto came for the first in Italy and they hired me as photographer in Venice for a vacation photography session and tour. I provided them a photo shoot during a walking tour in Venice. I took many portrait photos of romantic and having fun moments. They got many pictures and also they enjoyed Venice a lot.
Review
Ashley & Roberto (USA):
"My husband and I had never been to Italy and this was a special vacation in Venice because his family is from Italy and also because we were in need of a adventurous, romantic trip. I found photographer Pietro on tripadvisor and saw the positive reviews. A summary of our day: Pietro met us at our hotel lobby.
He is a very friendly photographer and he speaks good English. We walked around the back streets of Venice and look lovely pictures. We then made our way to the more crowded street where we took pictures by some of the famous monuments."