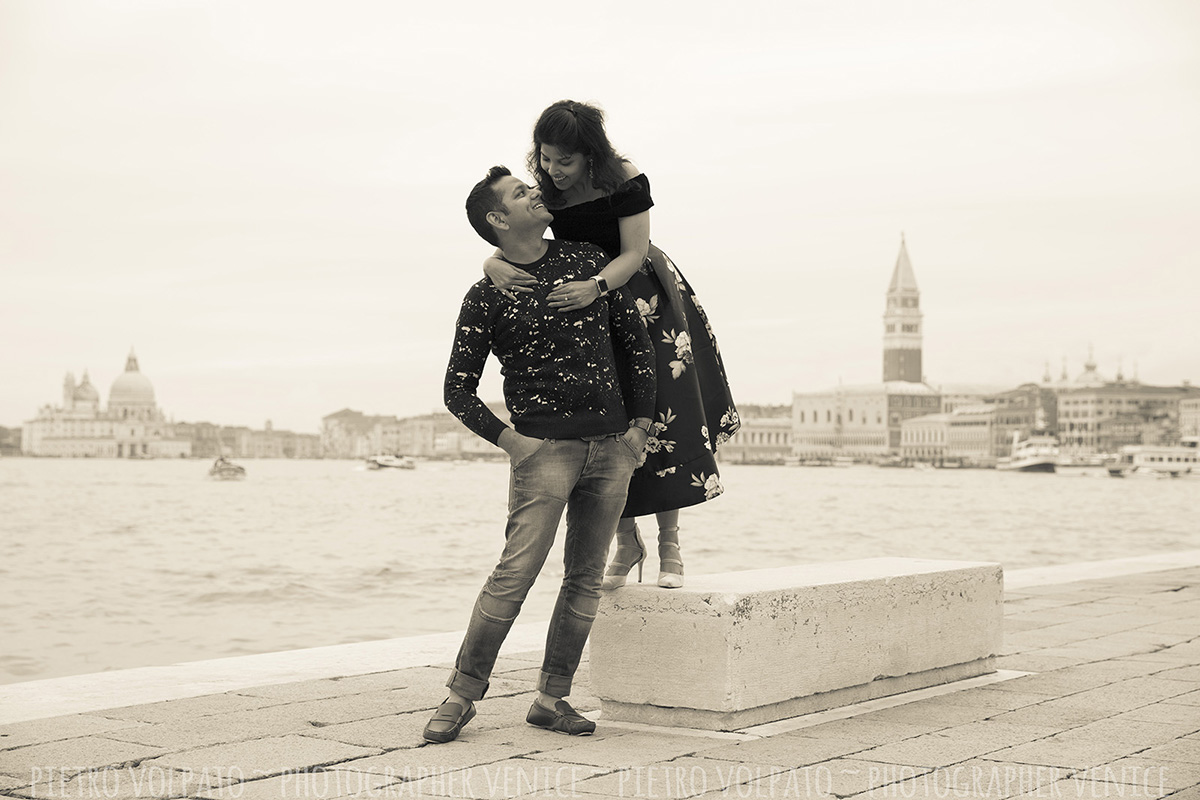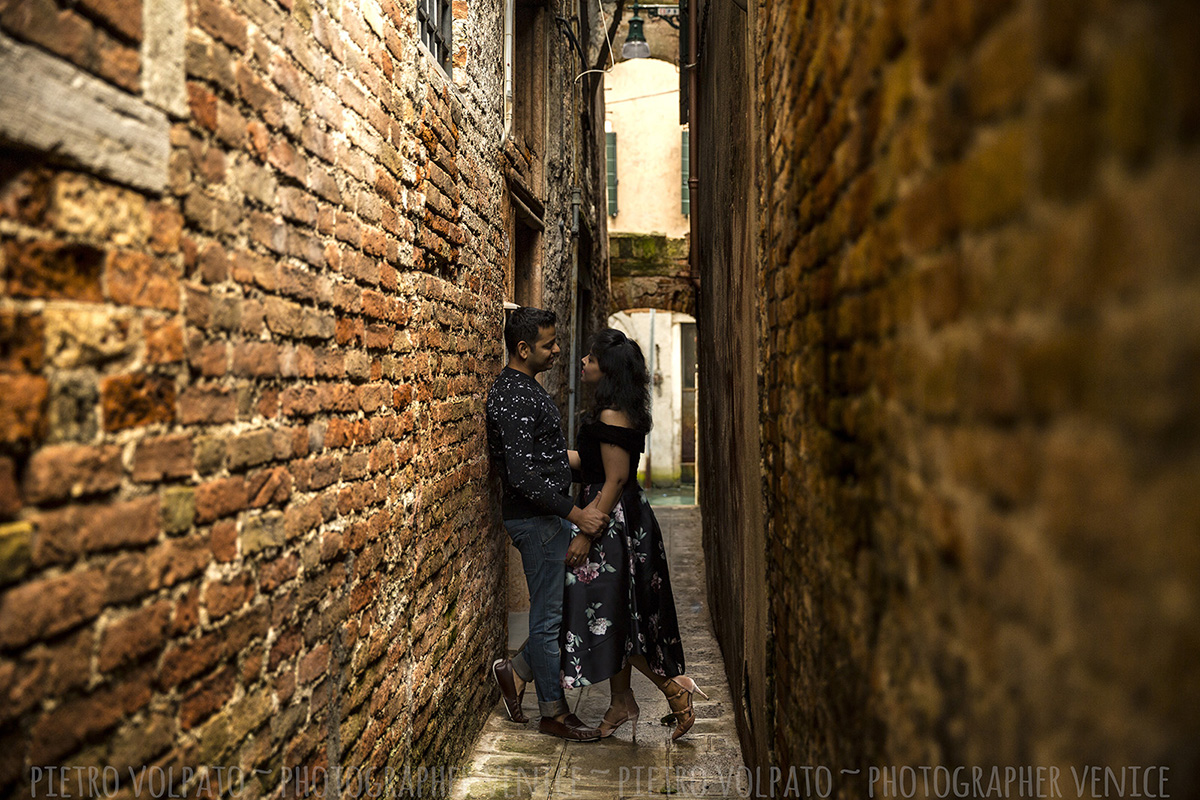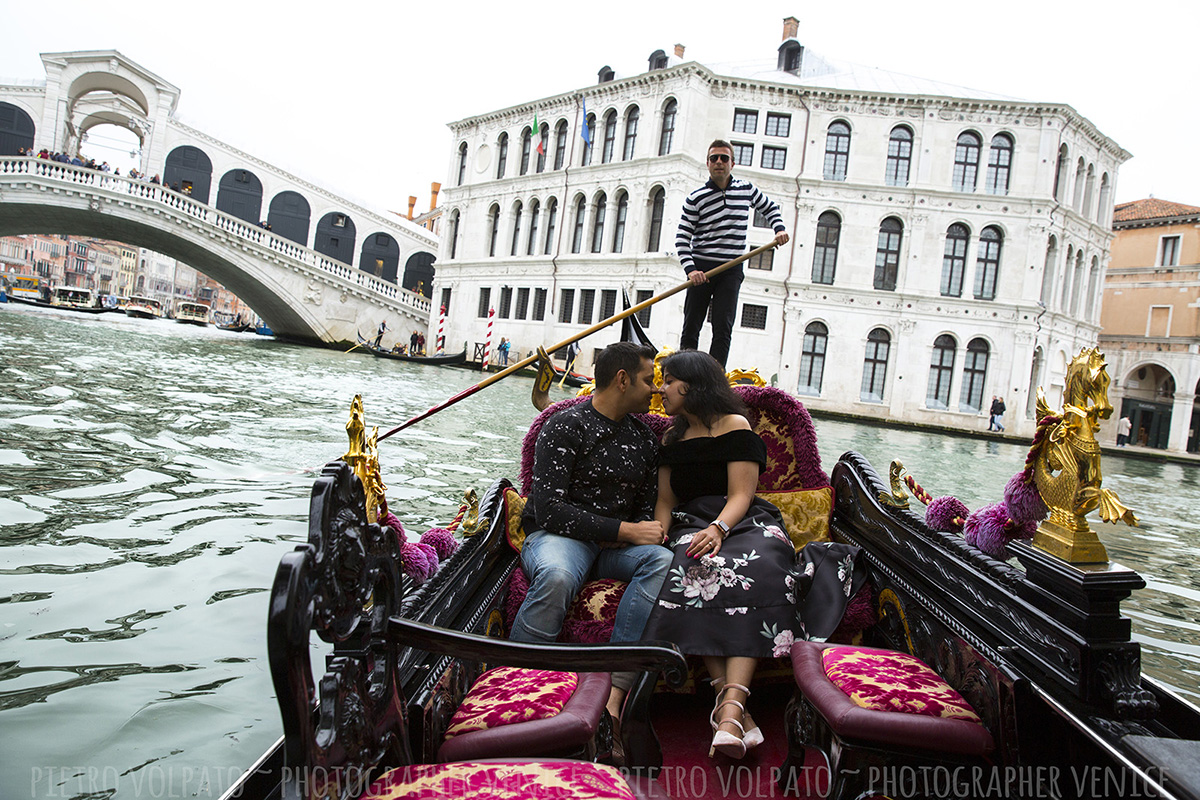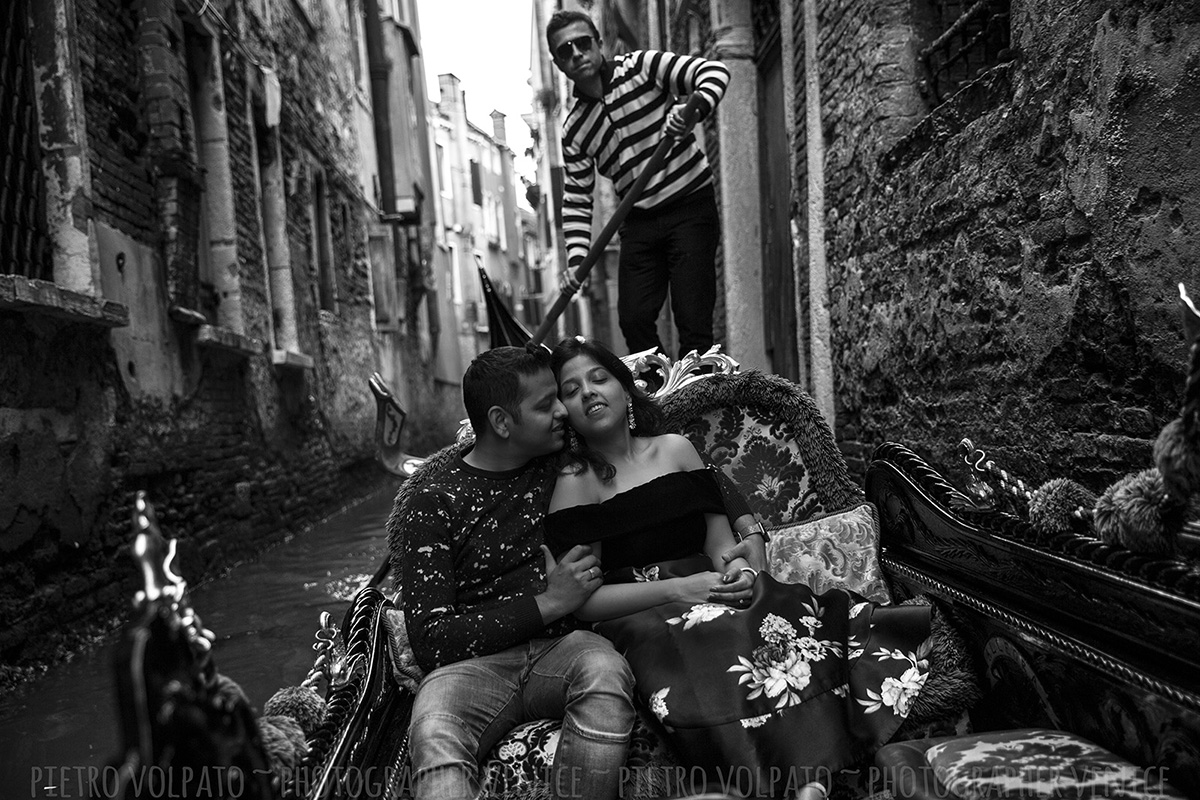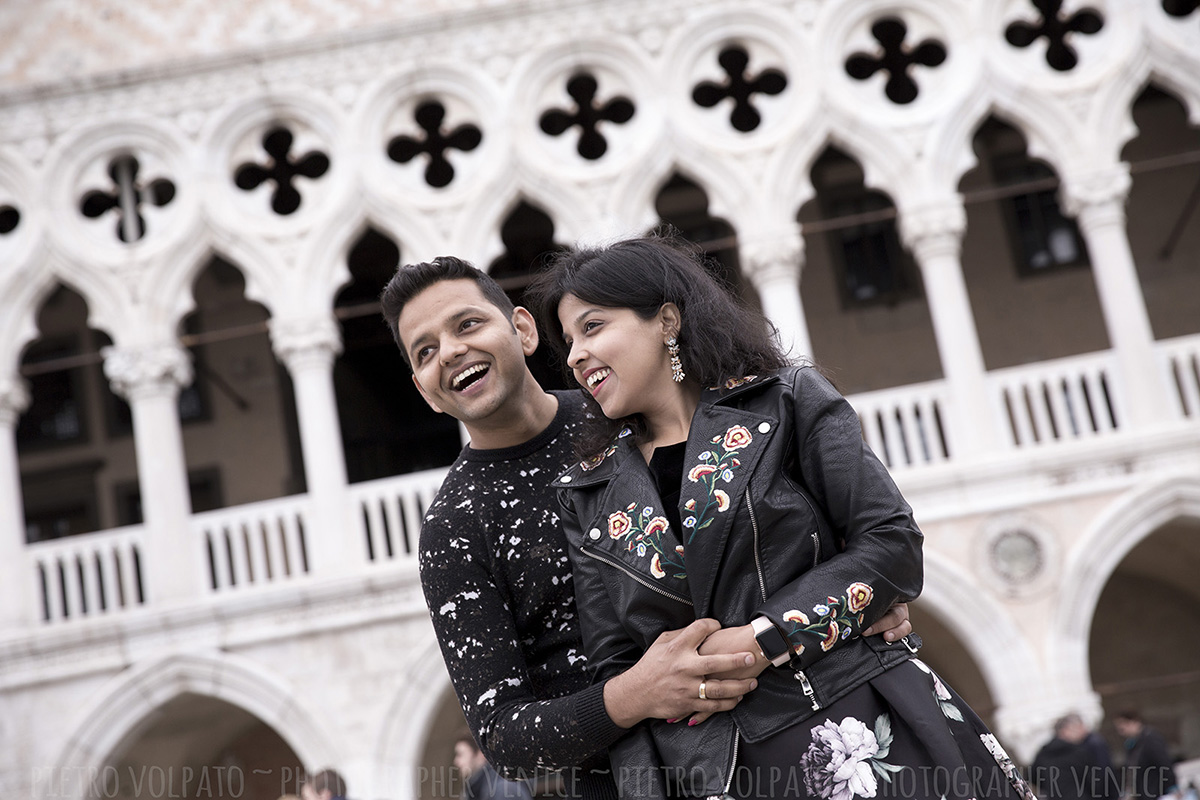 Photo shoot in Venice Italy for a couple during an enjoyable walk and gondola ride with a photographer.
This lovely couple hired me, as photographer in Venice Italy, for a photo shoot. Because they were in Venice on vacation and they wanted to have a romantic photography session during a walking tour and a gondola ride. They really enjoyed the photo session.
My couple photo shoot in Venice is indeed an enjoyable experience, much more than a standard, short session. First of all, it's about photos taken by a professional photographer. Plus, it's about discovering and really enjoying Venice, thanks the guidance of a local photographer.
Getting great pictures of you and having a good time in Venice, at famous sposts and off the beaten path. Candid photos about romantic moments and dynamic pictures about having fun. What else? Yes, of course, last but not least, a great quality and price ratio. Therefore, if you are searching for a photographer in Venice for a couple photo shoot… just contact me.
Review
Vibhav & Madhu (Australia):
"I don't think words can describe how our photography experience in Venice was truly mesmerising. With a professional photographer like Pietro will make you feel really special. Just a cherry on the cake you wont find anyone as competitive in terms of price in Venice with excellent work. For us it was more then a couple photo shoot, we roamed around the streets of Venice exploring local cafe and bars. Photographer HIGLY RECOMMENDED"