VENICE HONEYMOON PHOTOGRAPHER ROMANTIC PHOTO TOUR
venice photographer for honeymoon photo shooting for couple on vacation – pictures of romantic walk and gondola tour
Laura & Jean, a couple on vacation, hired me because I am a photographer in Venice. I provided them a honeymoon phototography session. A love-story photo shoot in Venice. I took many pictures about romantic and fun moments during a walking tour and a gondola ride. They got great photos and had very good time.
Review
Laura & Jean (Germany):
"We hired Pietro for a honeymoon photography session in Venice. He is a fantastic professional photographer. Everything ran smoothly according to plan and he chose terrific spots that were not too far from Piazza San Marco. We couldn't be more satisfied with his work and his effort to make sure that there were no visible cigarette buds on the floor.
He also had his funny remarks, which helps you feel relaxed to make wonderful pictures. We couldn't be more happier with the outcome of our pictures (he gave some pictures a nice special contrast effect while keeping others in there original color) this was exactly what we wanted.
Oh and lastly while walking from one location to the other Pietro will gladly give you a couple of restaurant recommendations. Once again thank you Pietro for your time and effort. Best photographer in Venice!"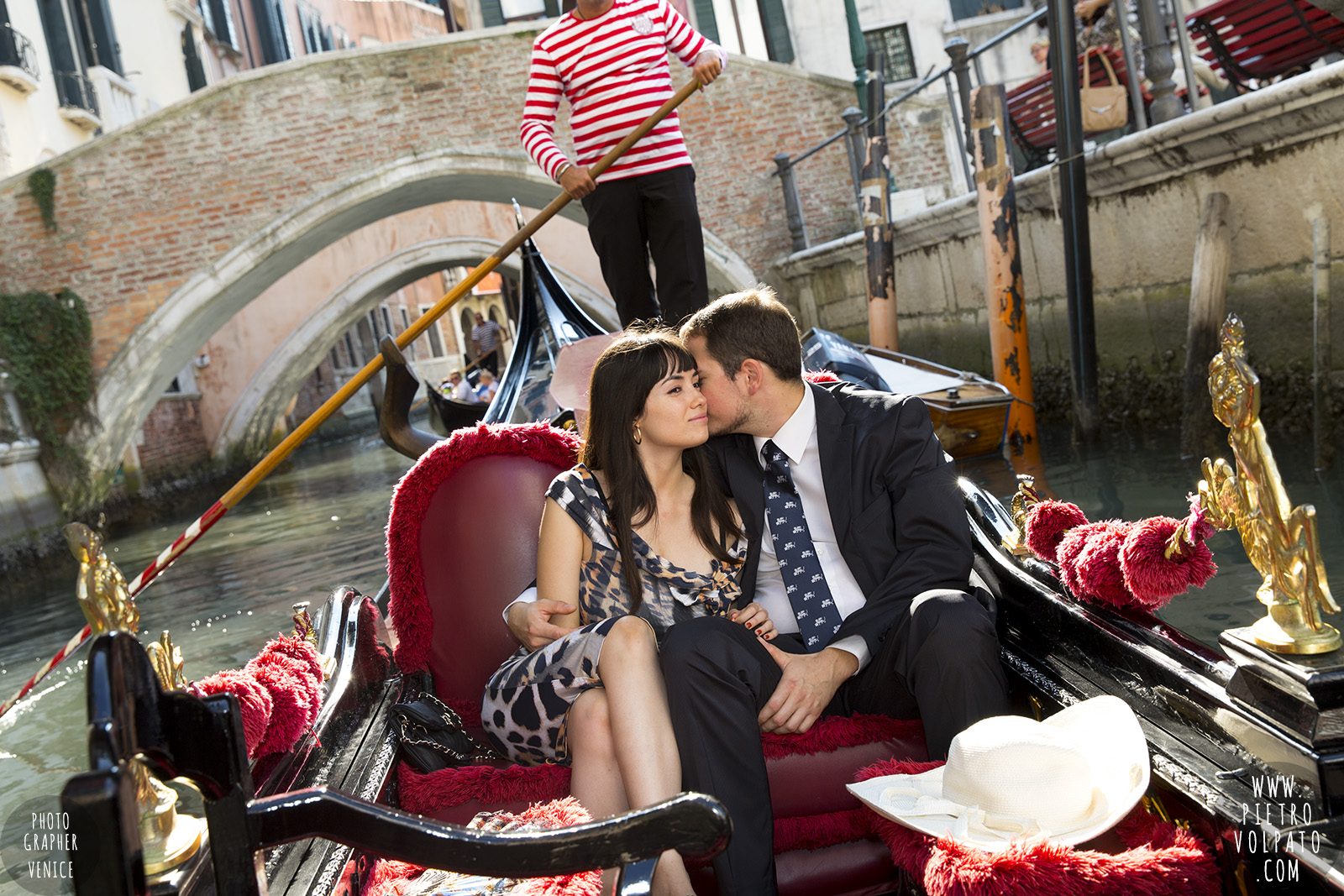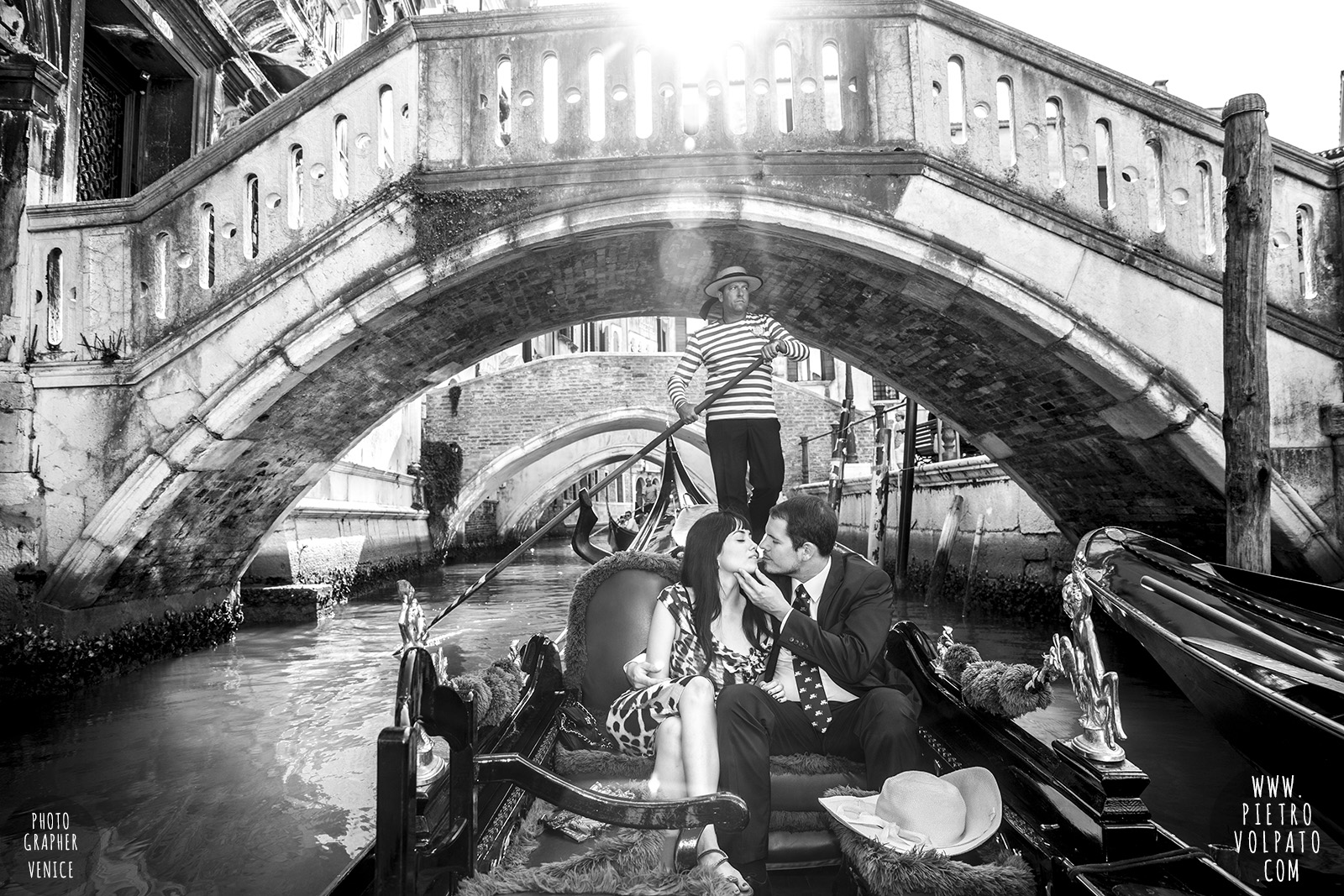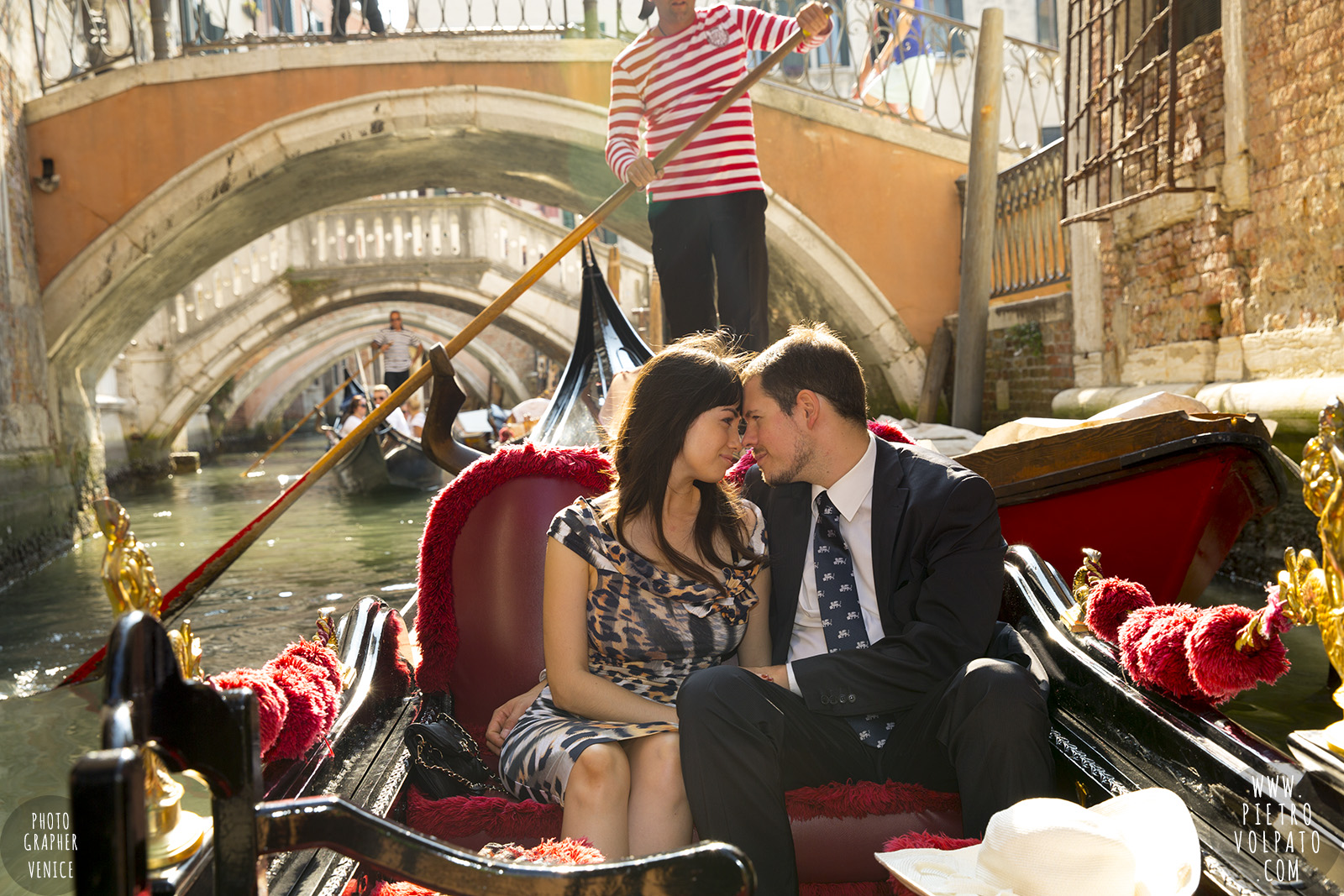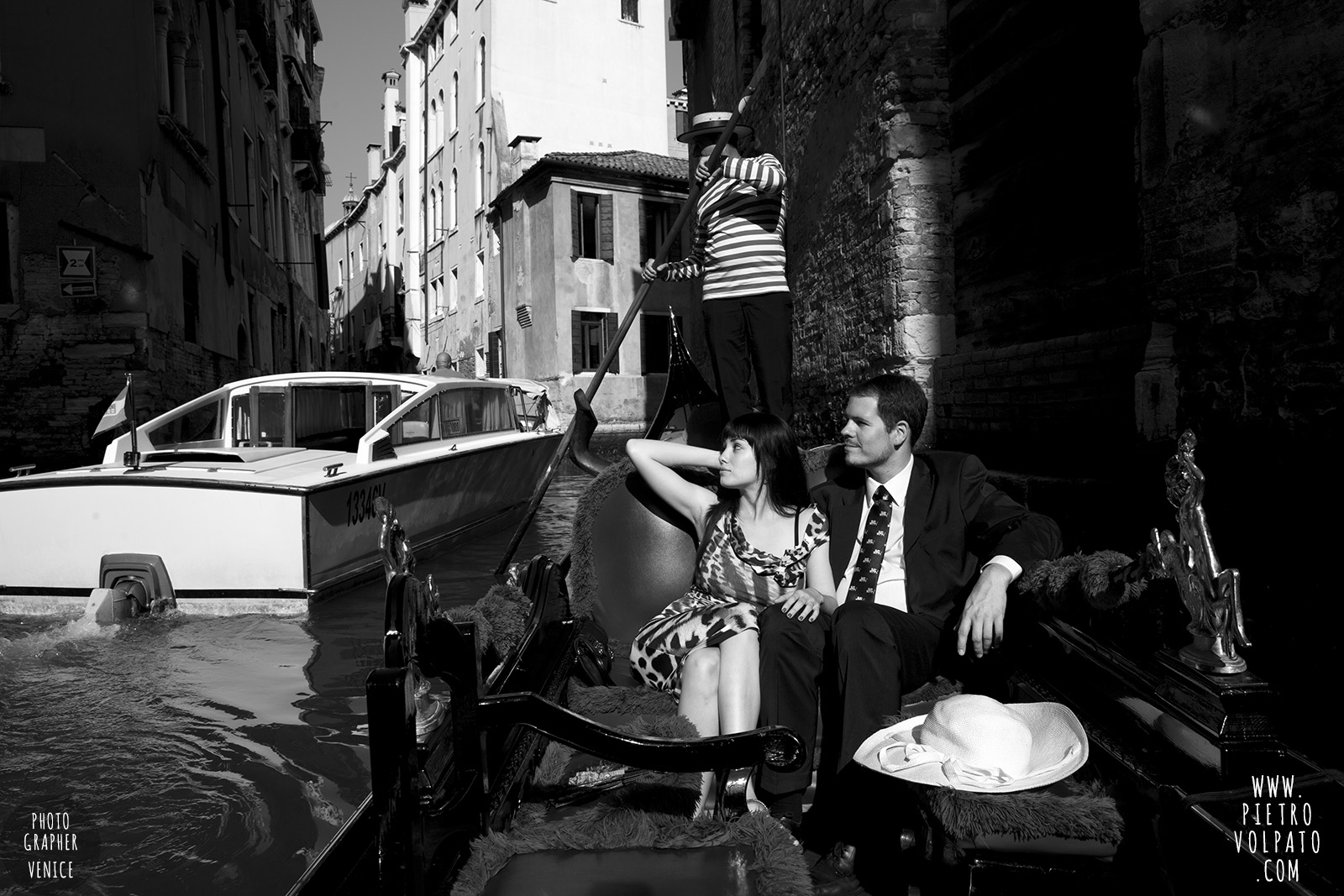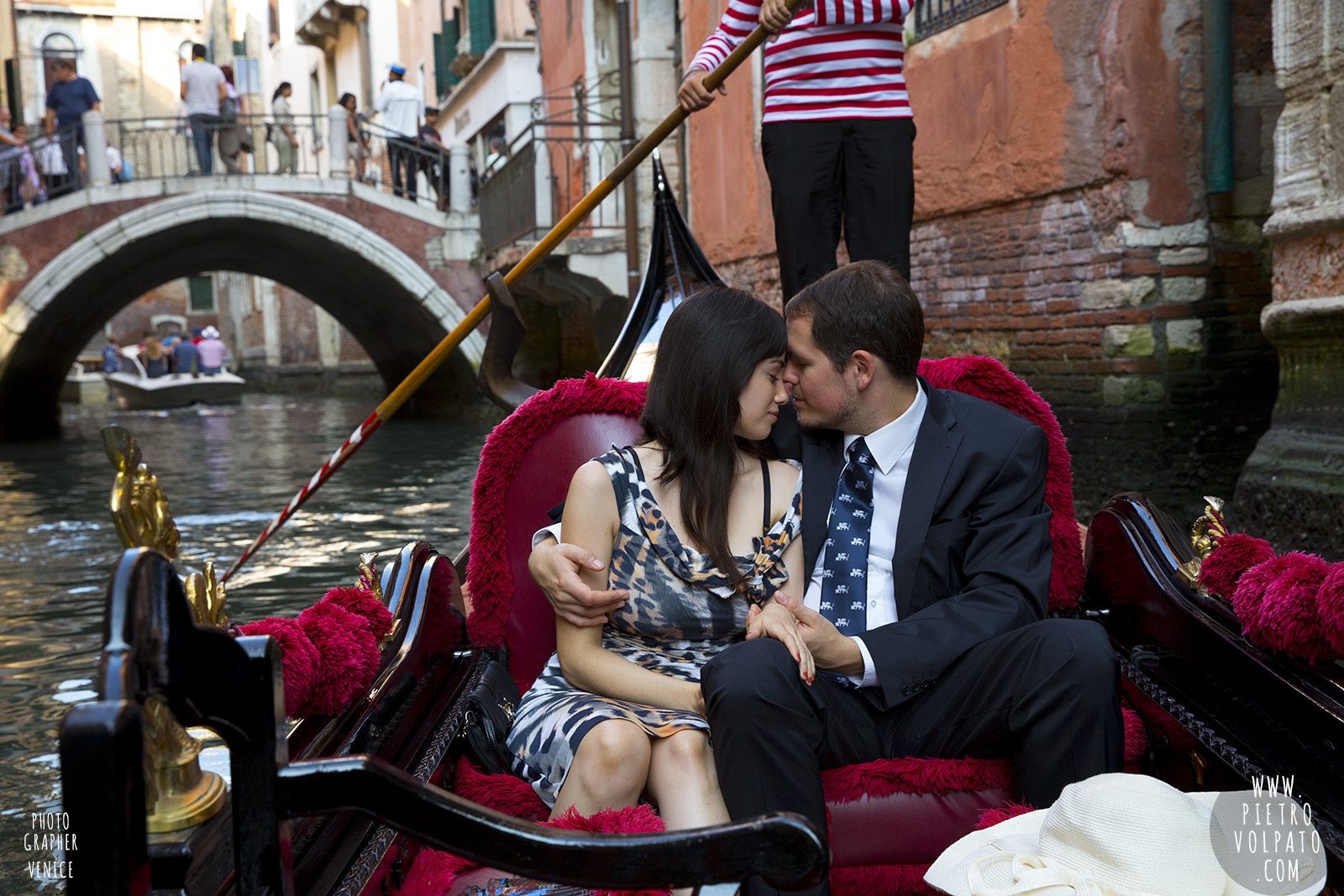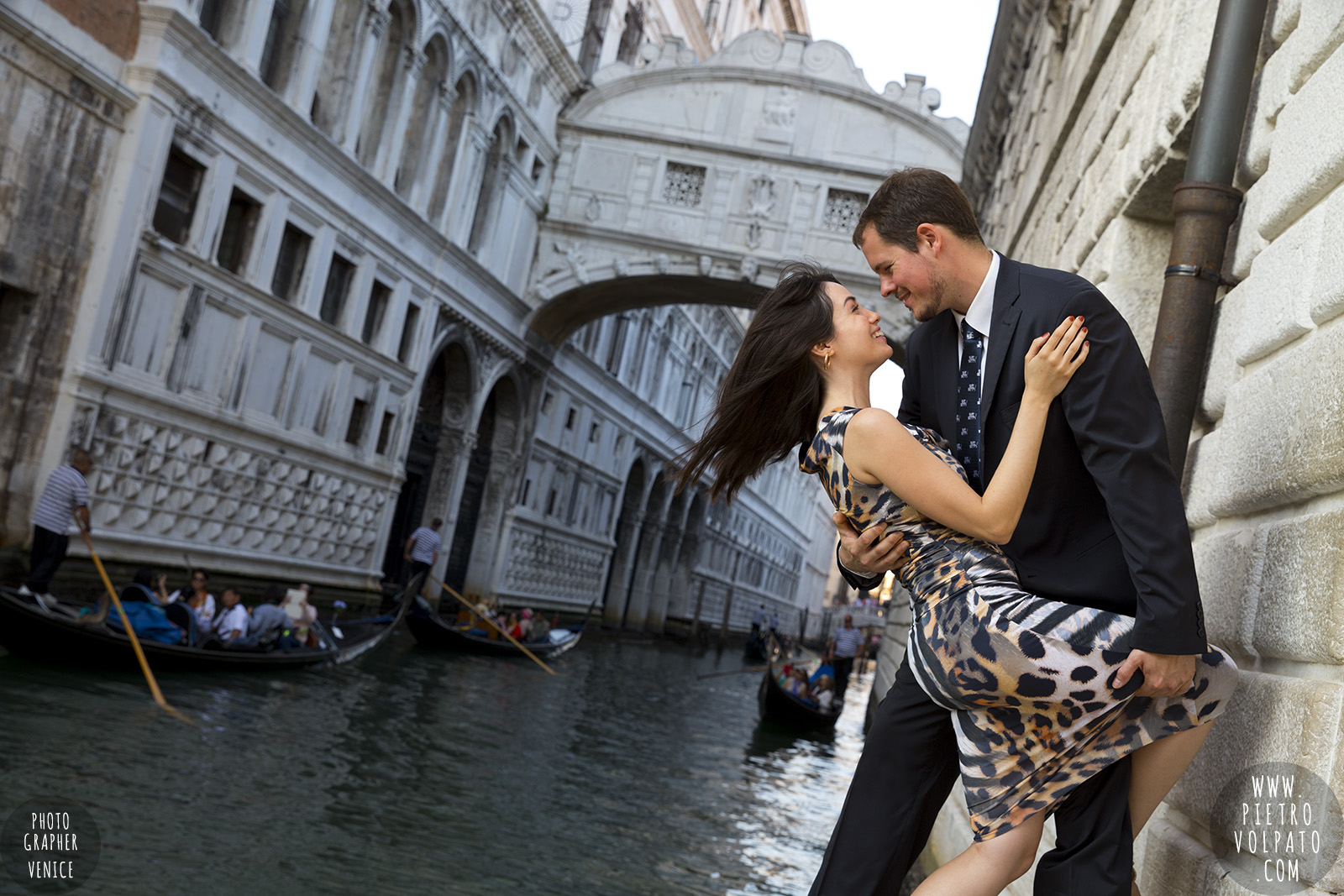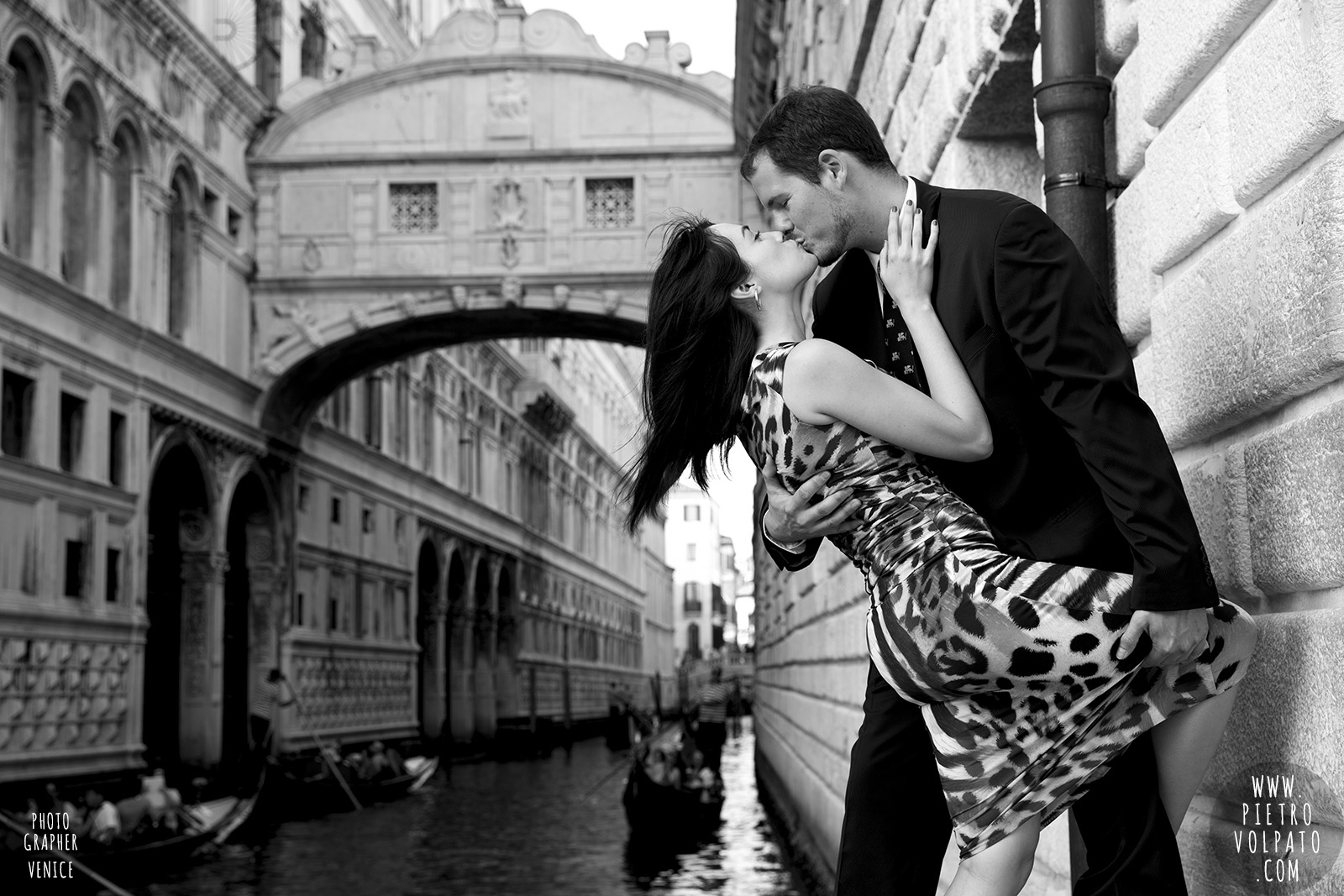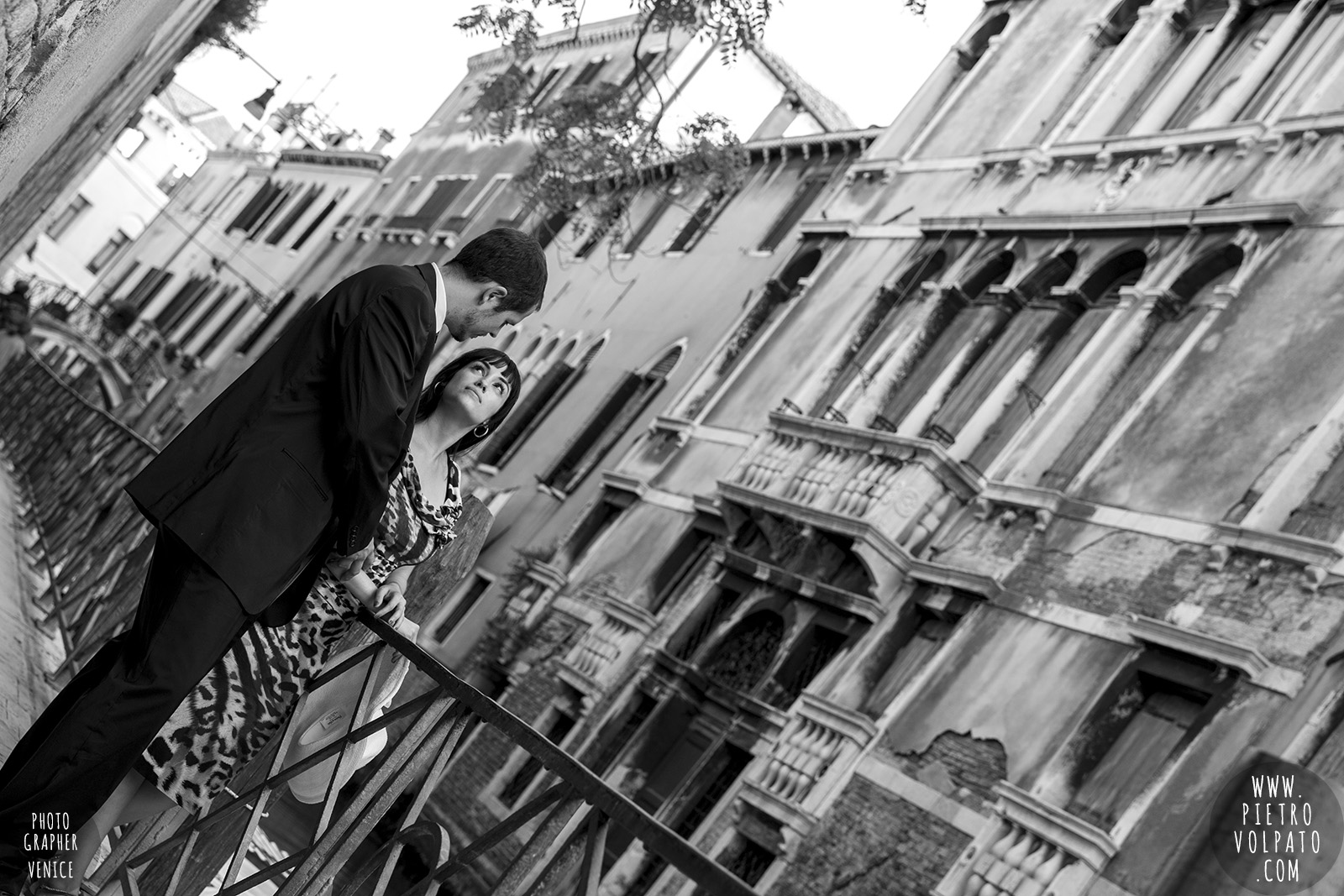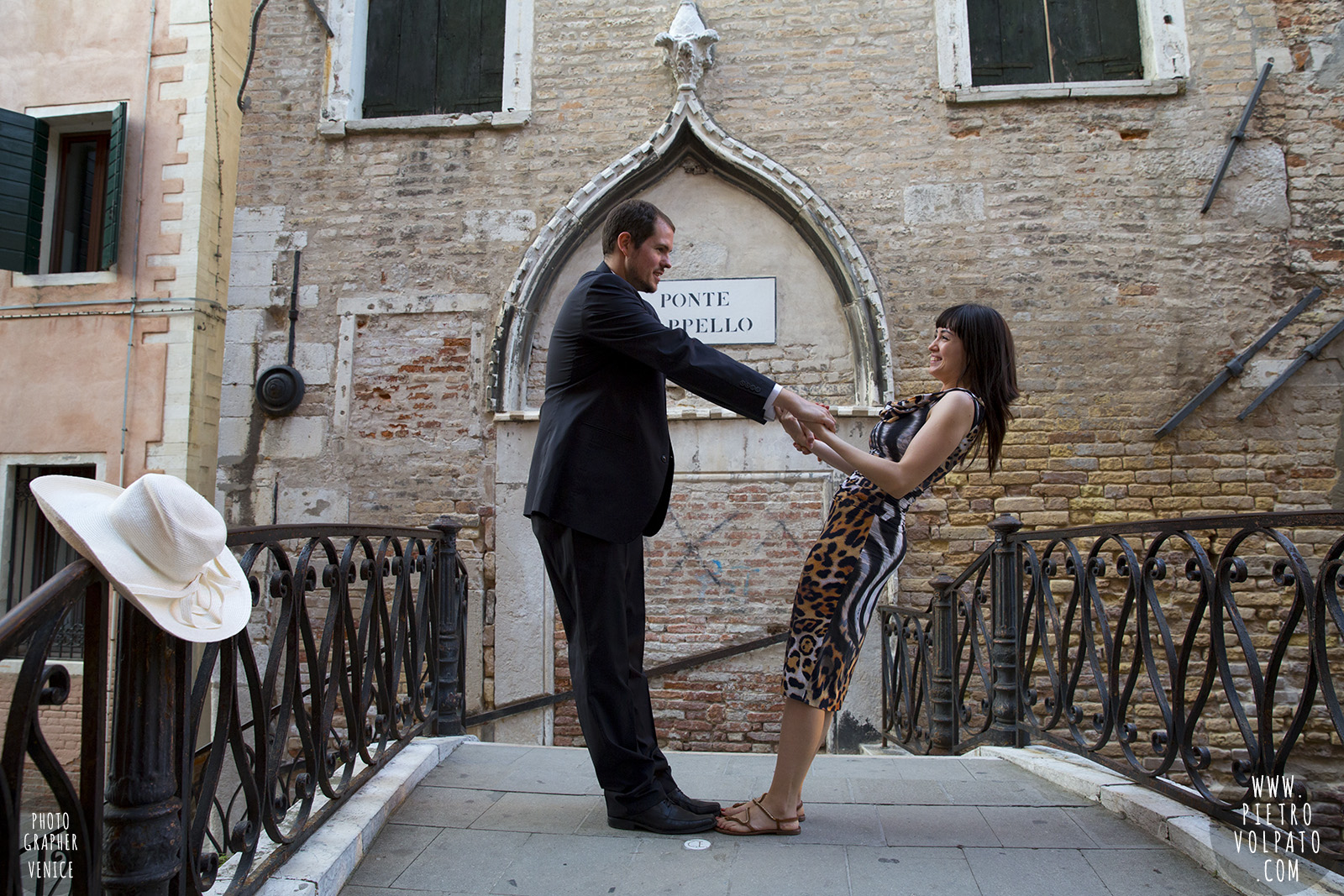 Pietro Volpato © Photographer Venice