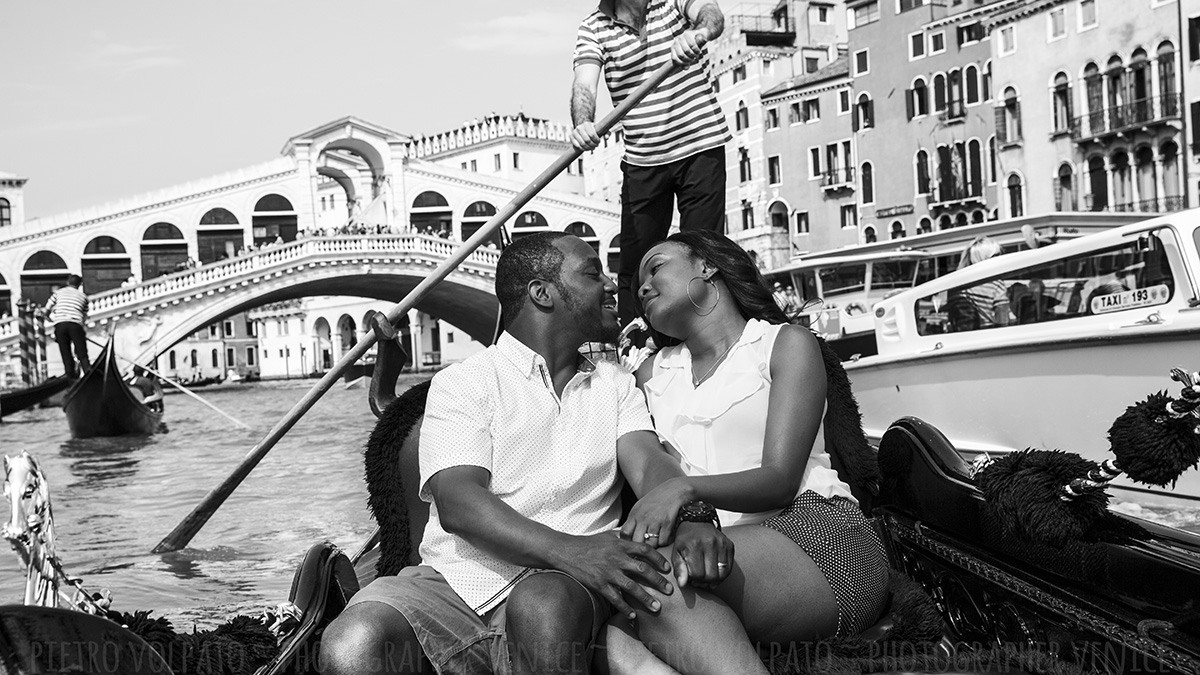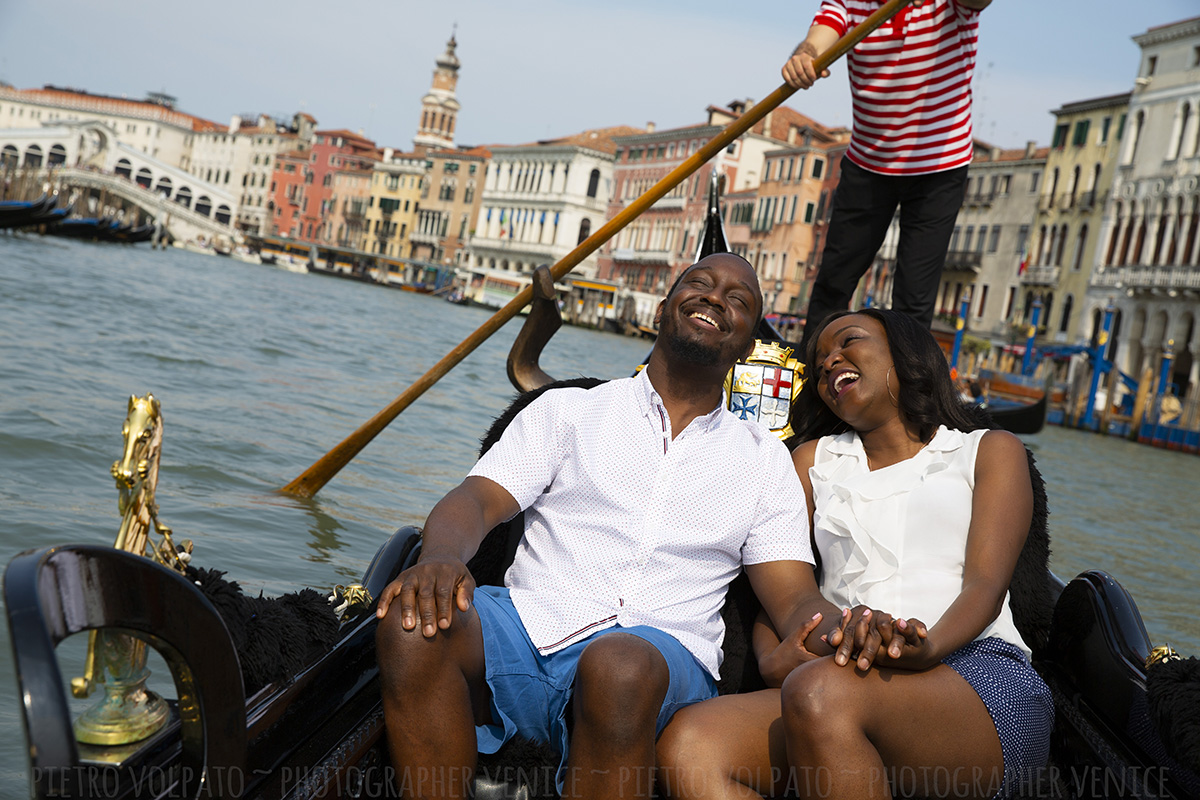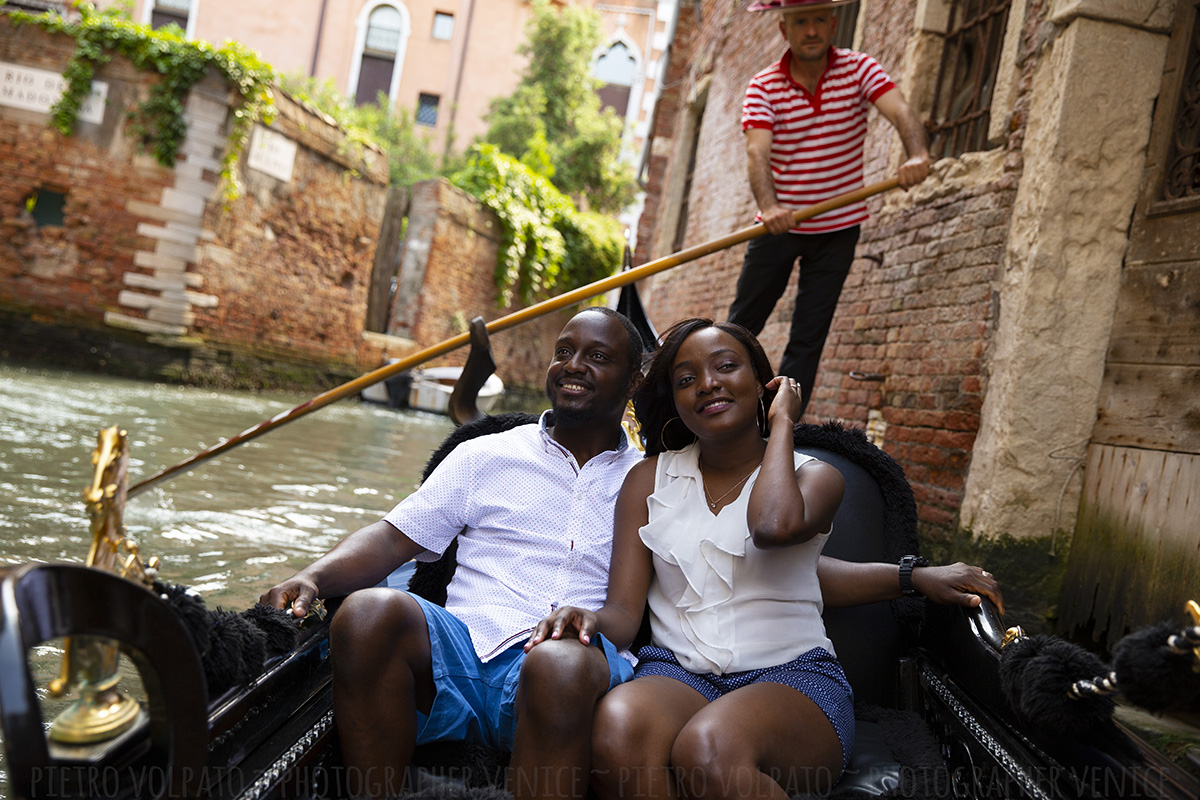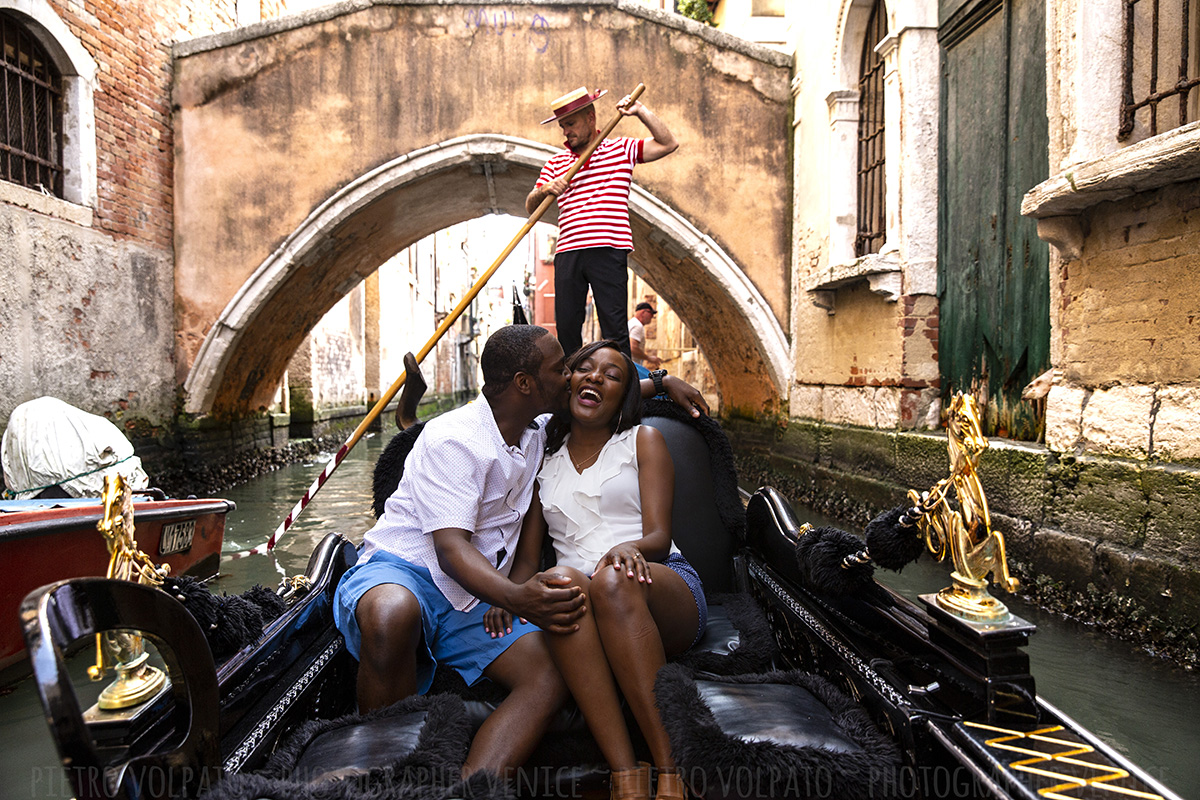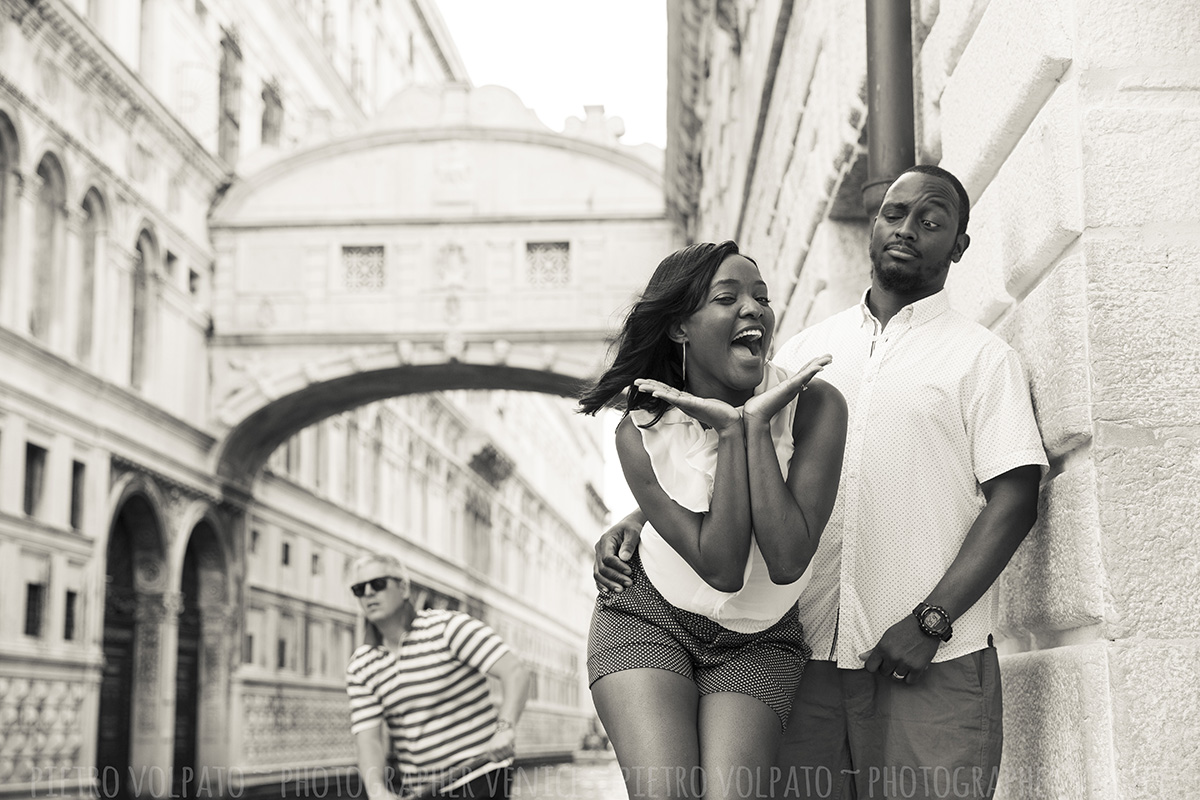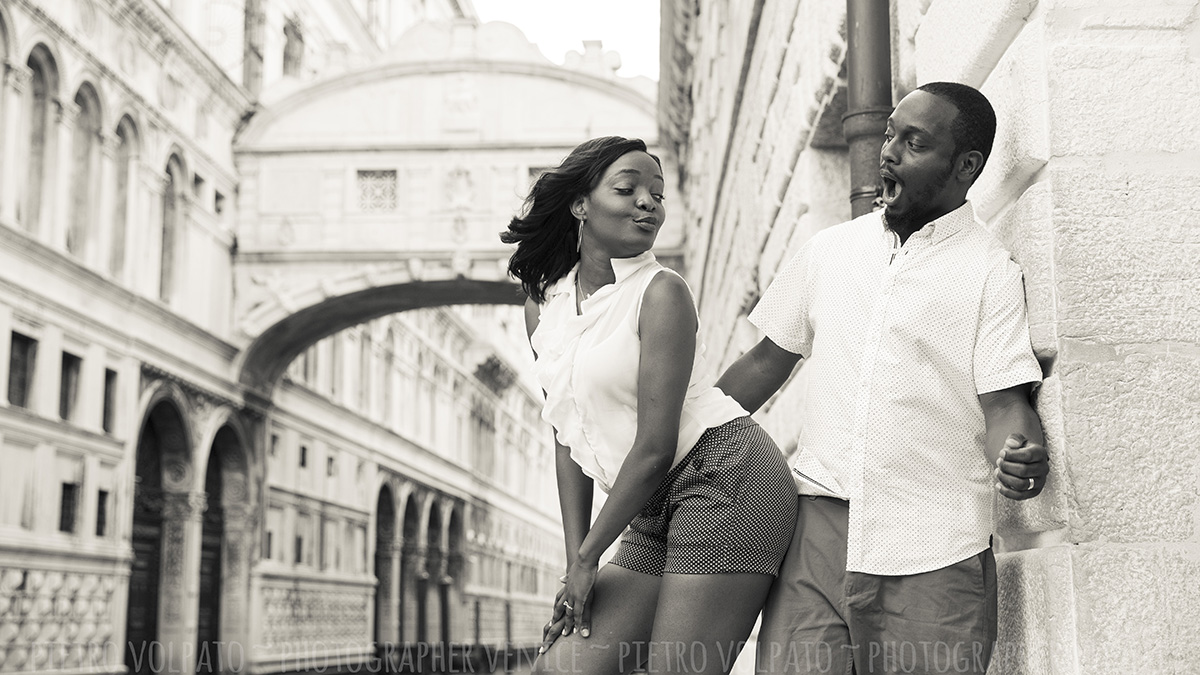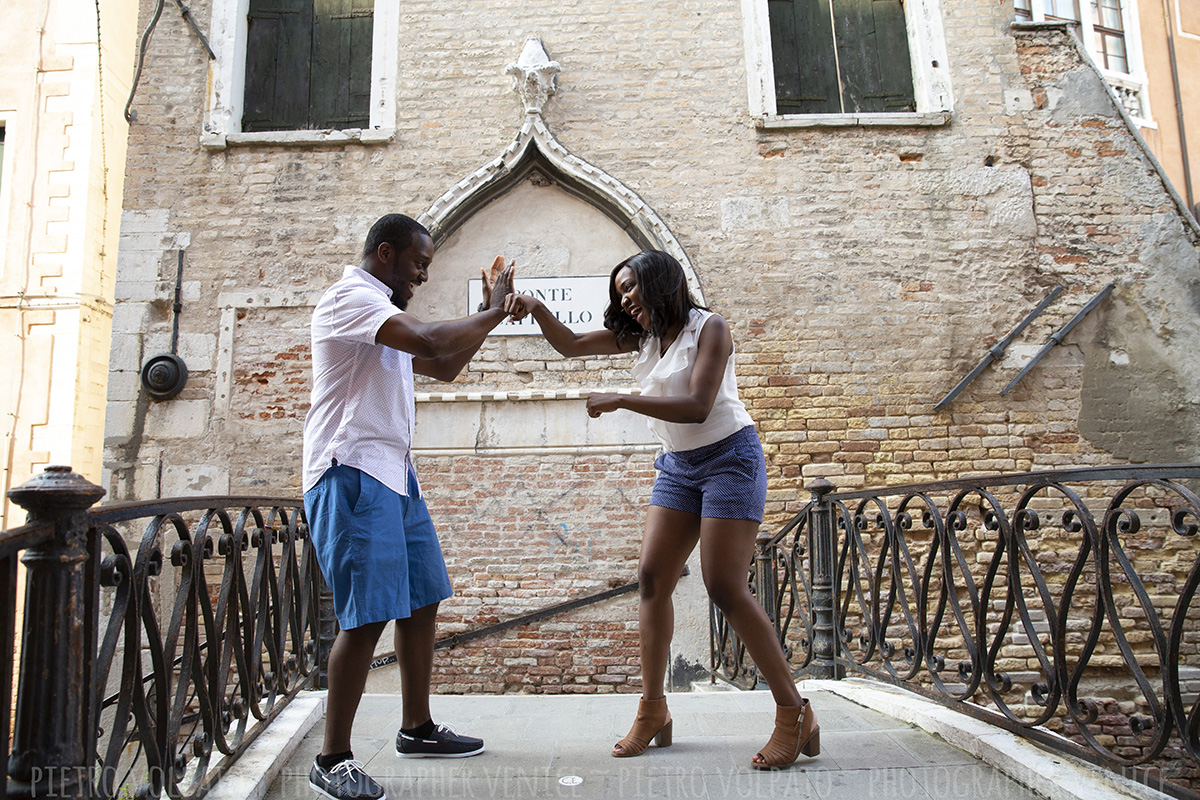 Couples photos taken during an amazing tour by a Venice photographer. Local photographer in Venice providing vacation photography.
A lovely couple who hired me as their photographer in Venice for a vacation photography session. They really enjoyed it because it was about romantic and having fun photos. A mix of posed and natural pictures. Plus, for them it was an unique way to discover and enjoy Venice with a local photographer.
During the photography session I encourage couples to have fun because that's the way the to get great natural photos. Instead, about romantic pictures I just say them to forget about me, because Venice is city of love, nothing else is needed. So my photo shoot is a mix of fun and romantic moments during your vacation in Venice.
This photography session in Venice is a real experience during a walking tour and in case even gondola tour. It is not about few posed photos in the main spots. It the way to have both, an amazing vacation photo shoot and and enjoying Venice, with a professional photographer.
Review
Esther & Daniel (USA):
"We had an amazing photography session with the photographer Pietro in Venice. He is definitely our go to photographer the next vacation in Venice. He was timely, professional, and was really a perfect addition to our vacation. I'm glad we decided to book with him. The photos we received were beautiful and high quality. But the best part of the photo shoot with Pietro was the actual tour part of the experience. We were able to see parts of Venice we wouldn't have made it to without him."