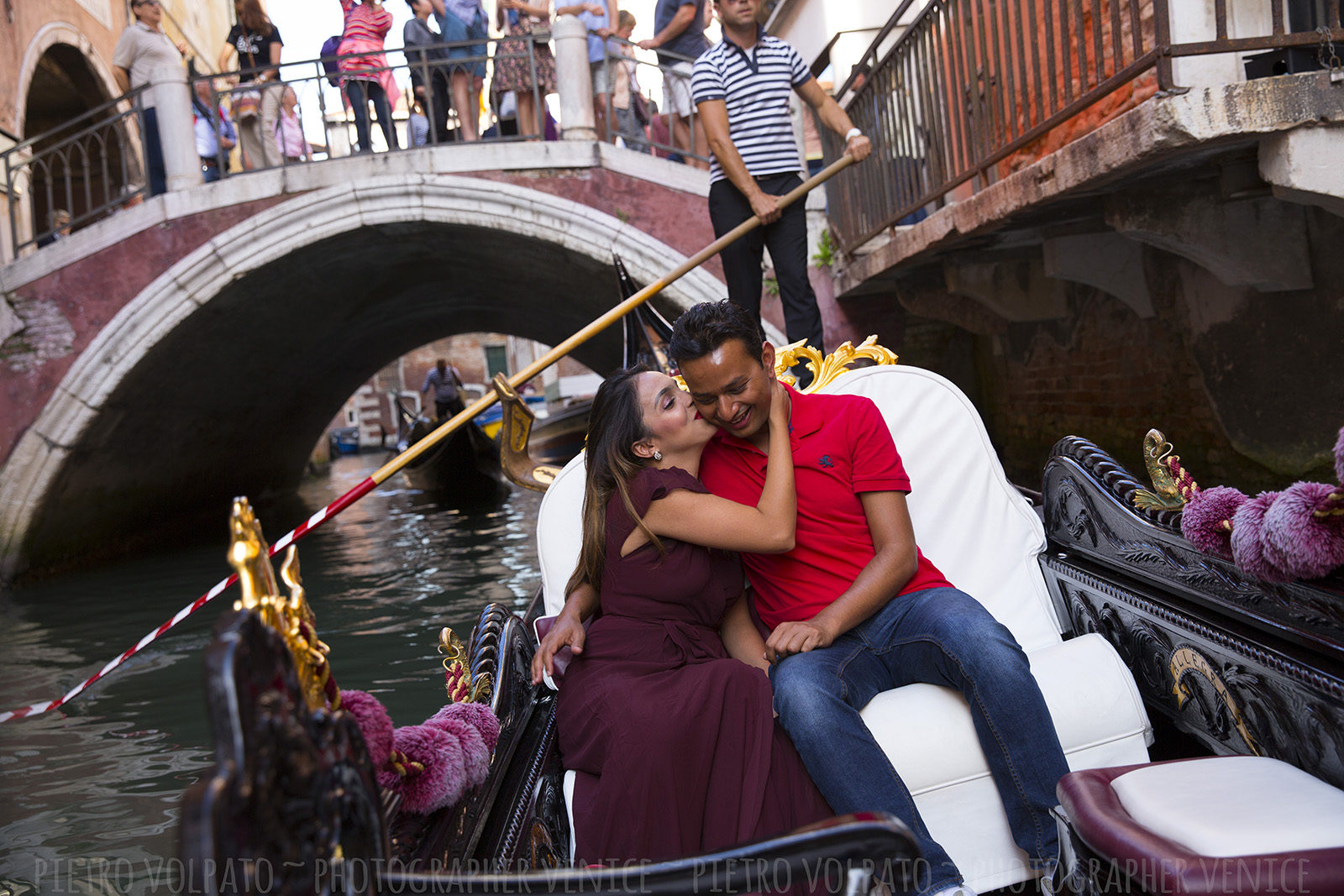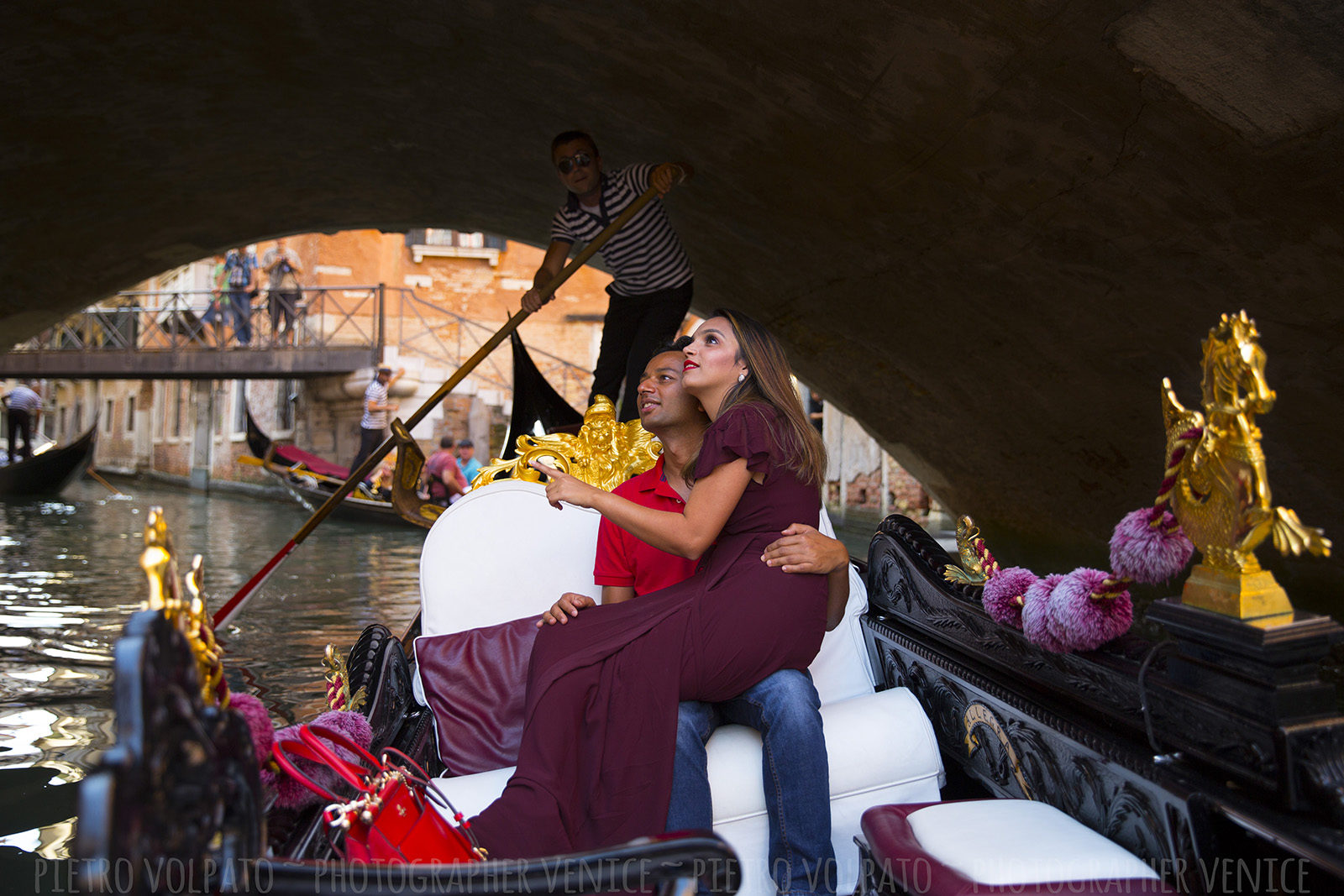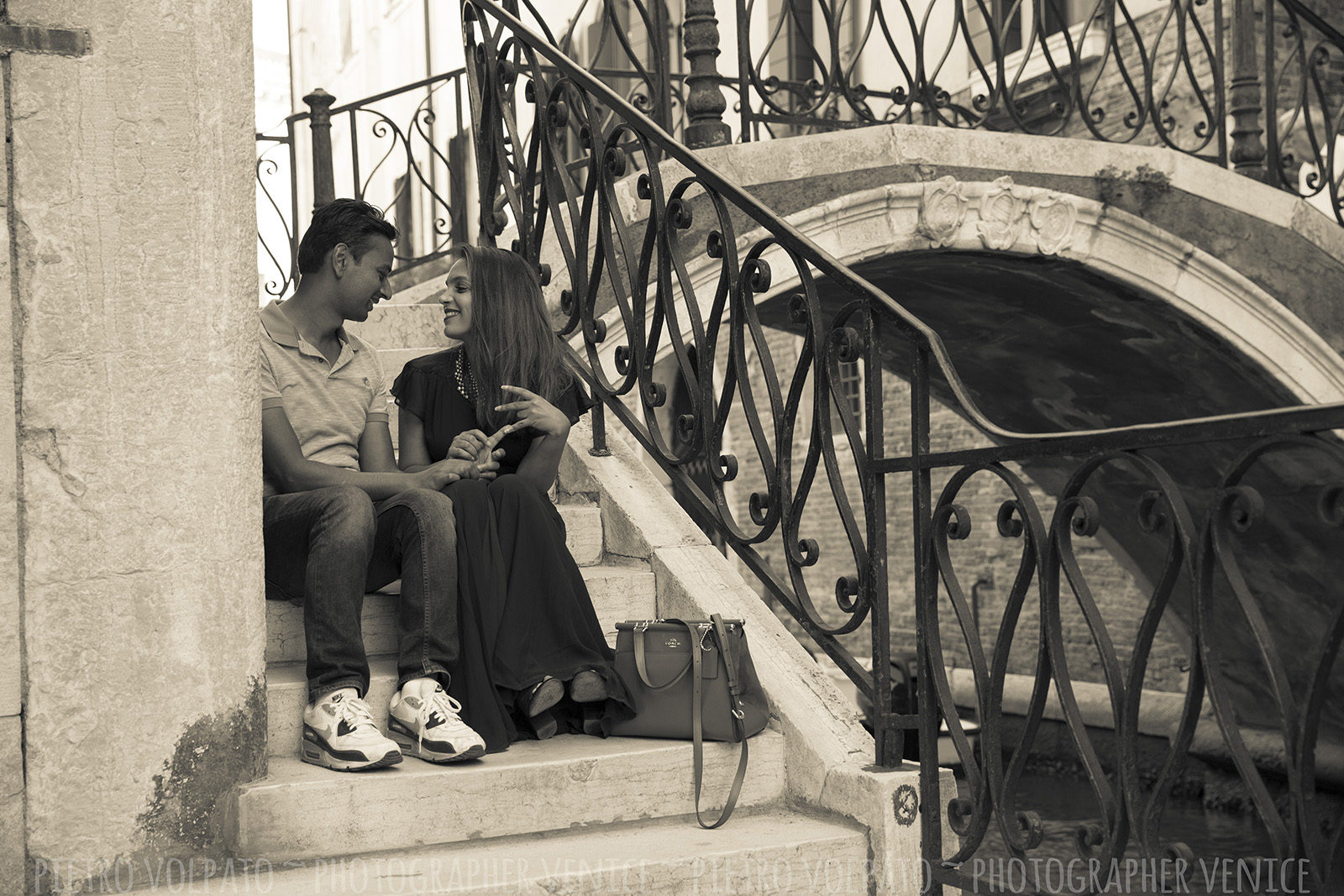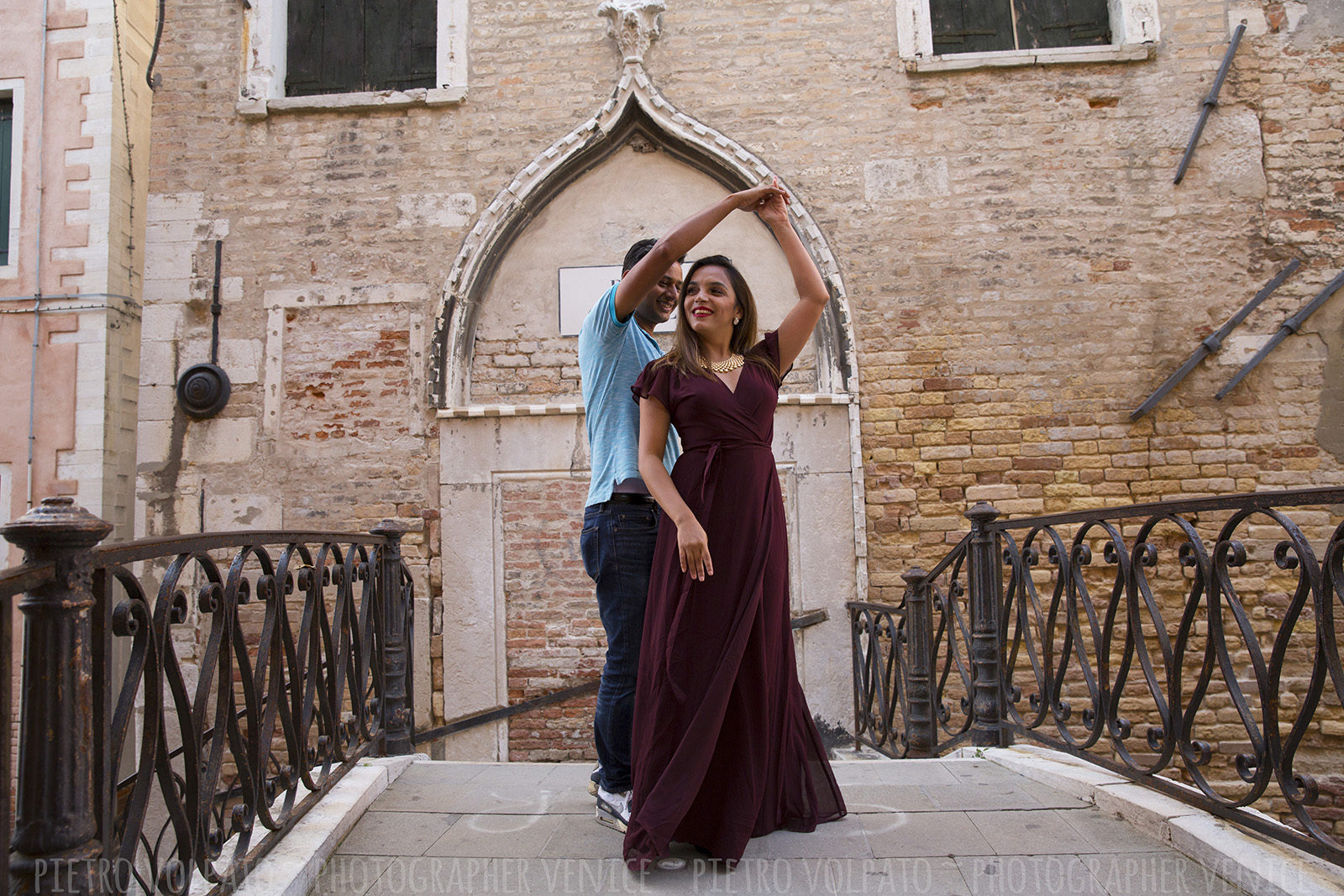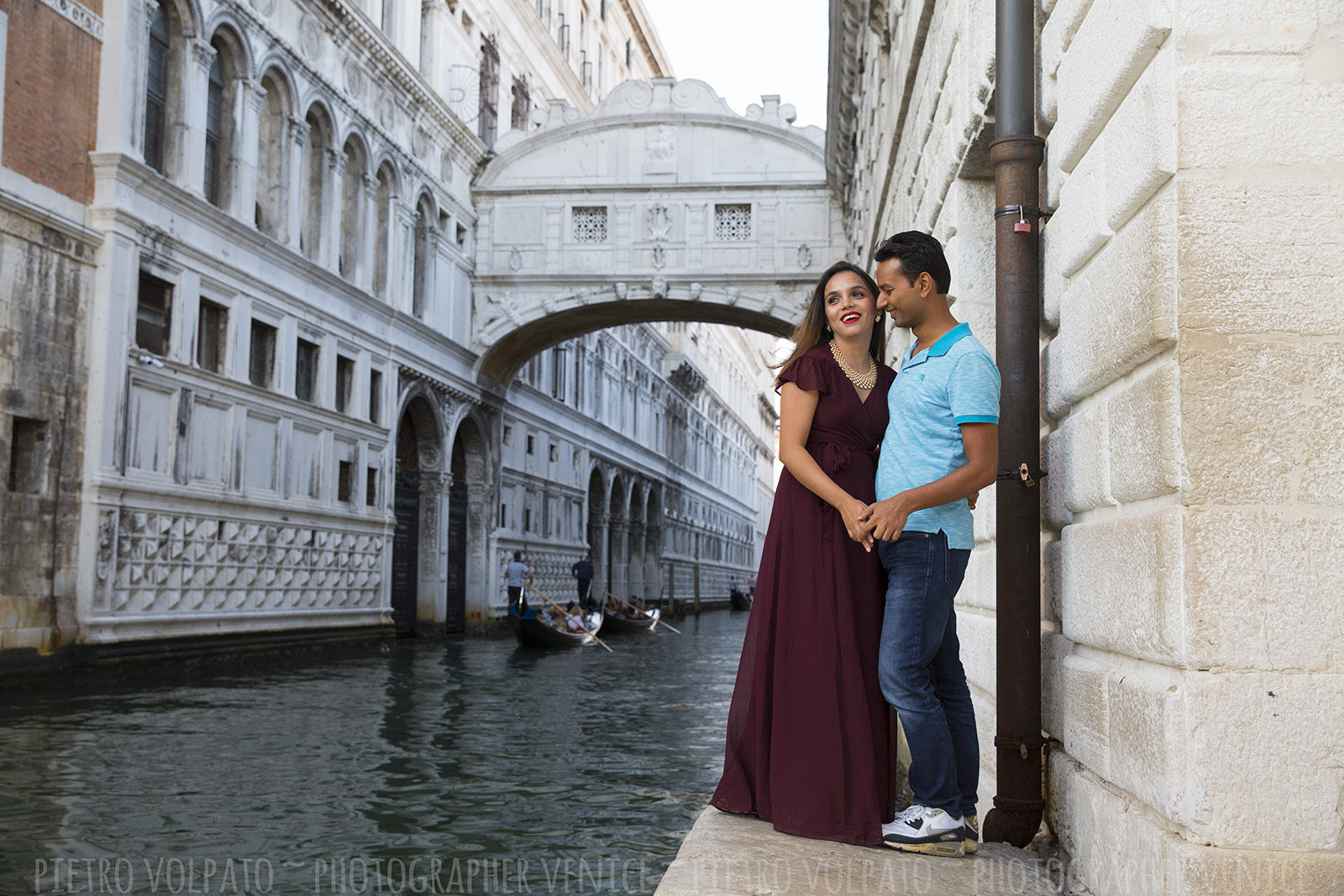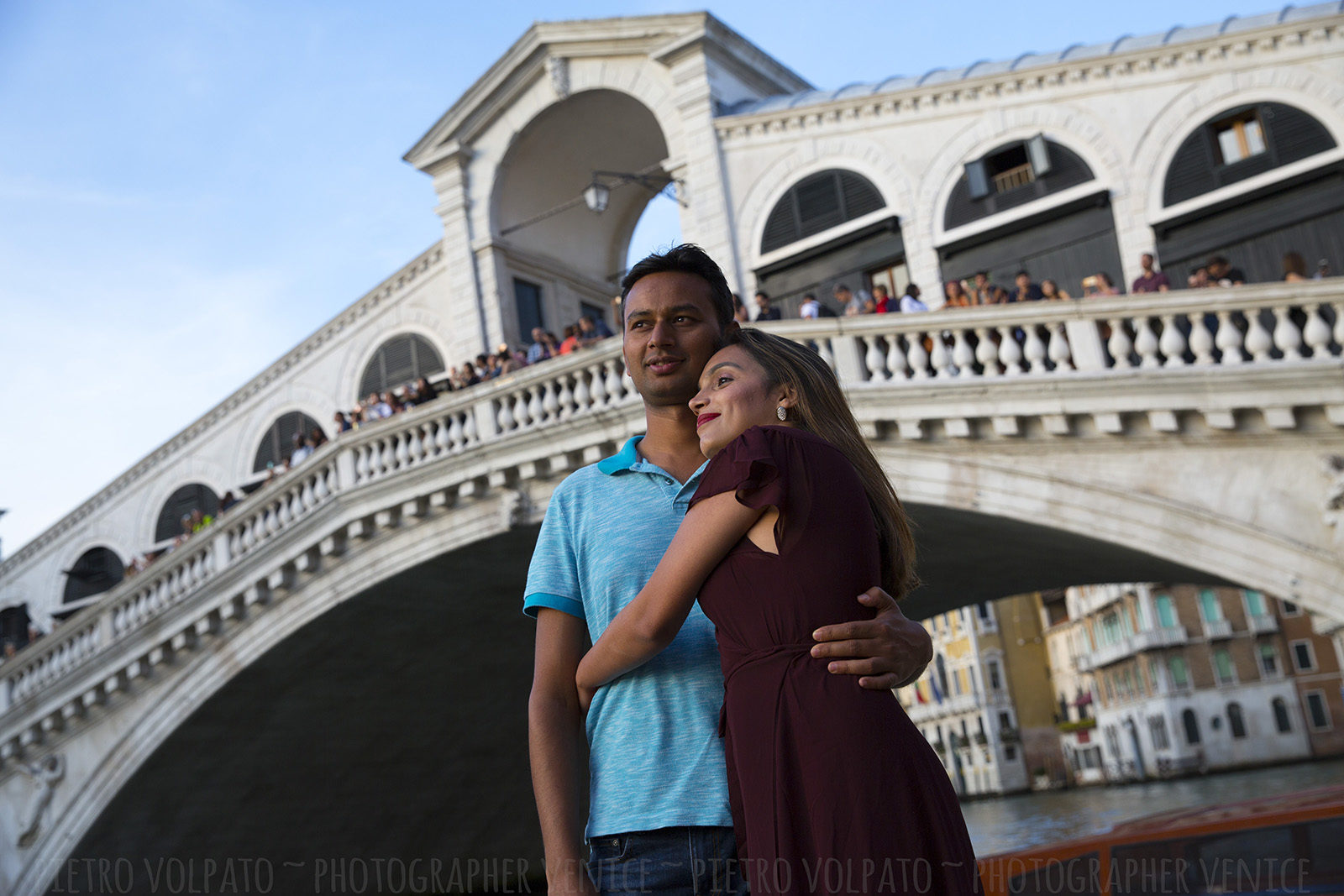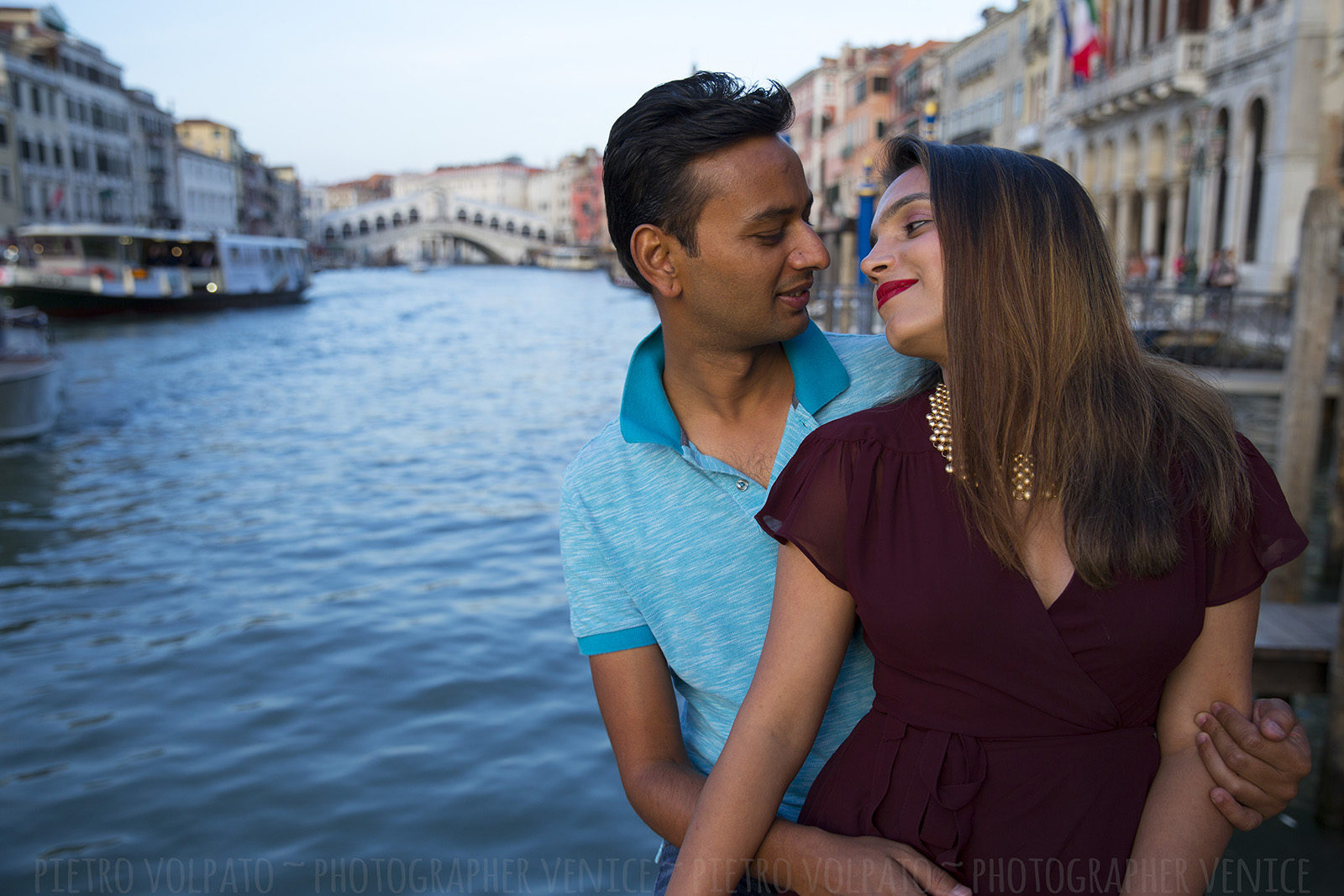 Venice photographer for a vacation photo shoot and tour. Romantic and fun photos of a couple in Venice during a photo walk and gondola ride
Naru & Mahesh were on vacation in Venice and hired me as photographer. They wanted to have a couple photo shoot during a walking tour and a private gondola ride. I provided this photography session and they were very satisfied. Because they had got good pictures and moreover they had a very good time. For sure Venice is the city of love and it is the perfect location for couple pictures. Of course Venice is such a wonderful palce and it is a great location for vacation photos. I mean that Venice is perfect for any kind of photo session, so really doesn't matter what is the reason, it is worth however.
We walked around without rush and along an itinerary that allowed them to discover the best spots in Venice avoiding the crowed places. I took many photos of romantic and fun moments and almost all of them were very natural pictures. Therefore they really enjoyed the photo shoot in Venice because it was an amazing time, as they wrote on the review they left on Tripadvisor. If even you are searching for an amazing photography experince in Venice you have to hire me as your photographer.
Review
Naru & Mahesh (USA):
"We had an amazing time with photographer Pietro! He took really good pictures of us during our vacation in Venice. Plus he also showed us around Venice and we had a really fun while the 3 hour photo shoot. If you are looking forward to taking beautiful pictures and memories in Venice, book a photo shoot with Pietro. It will be so worth"