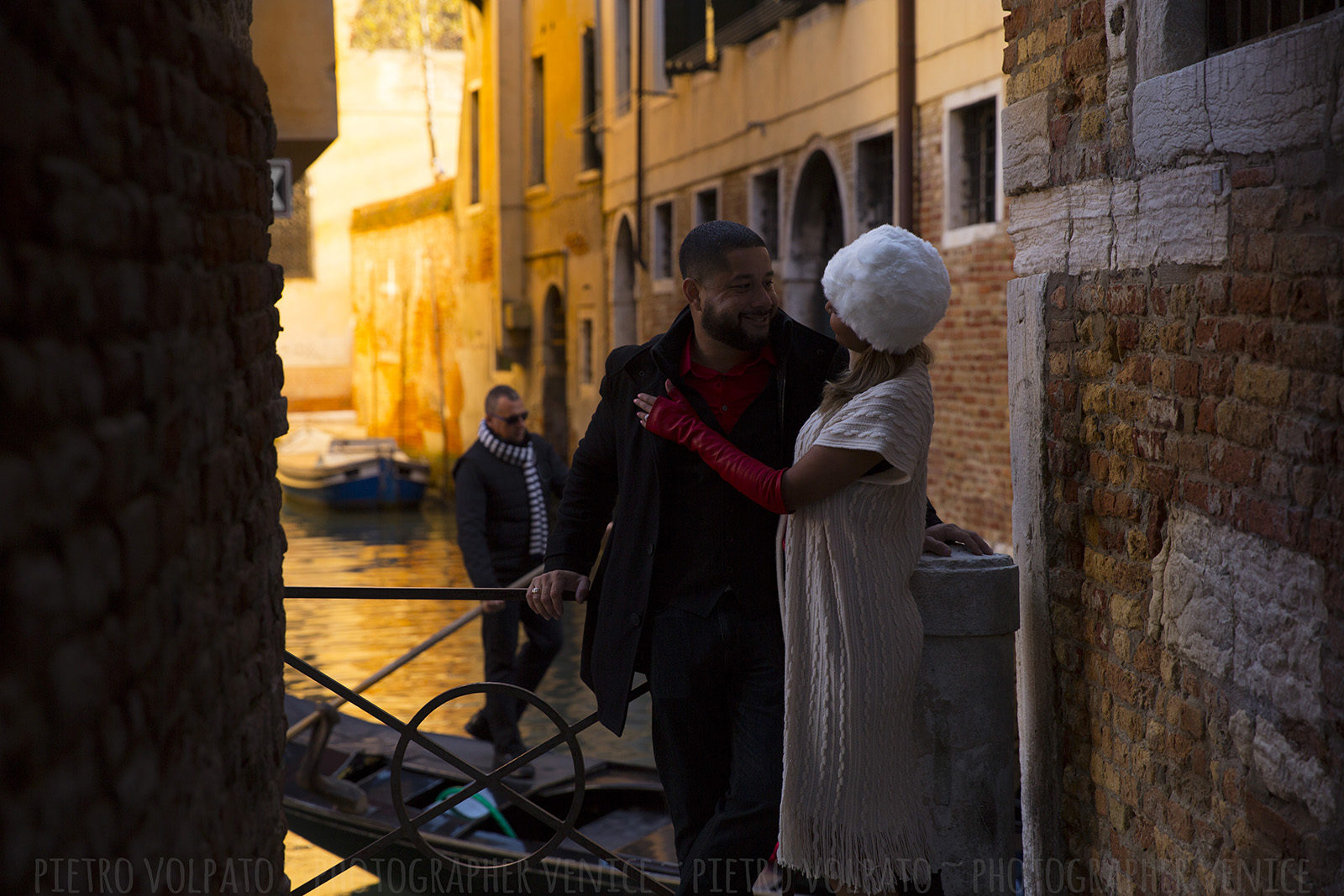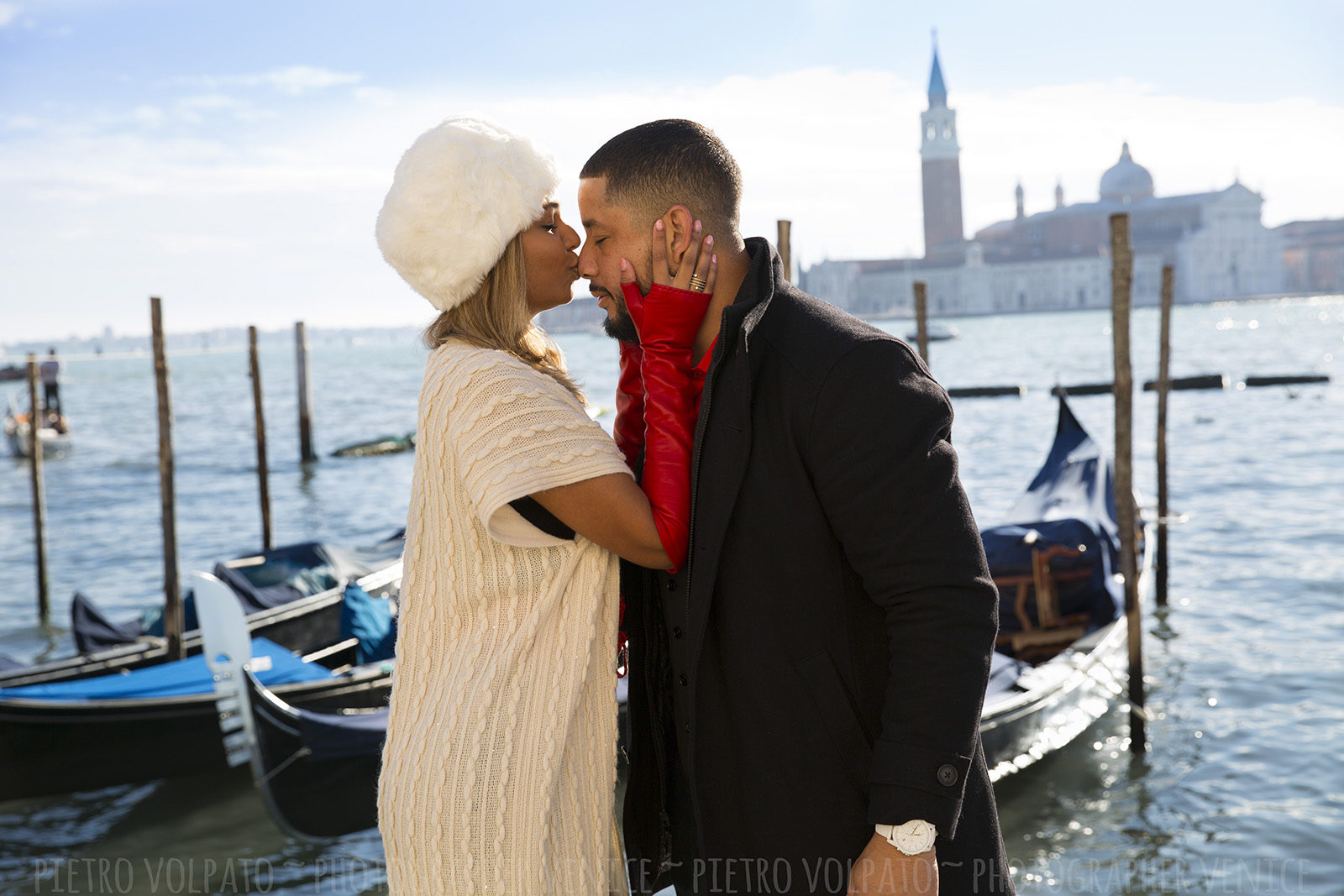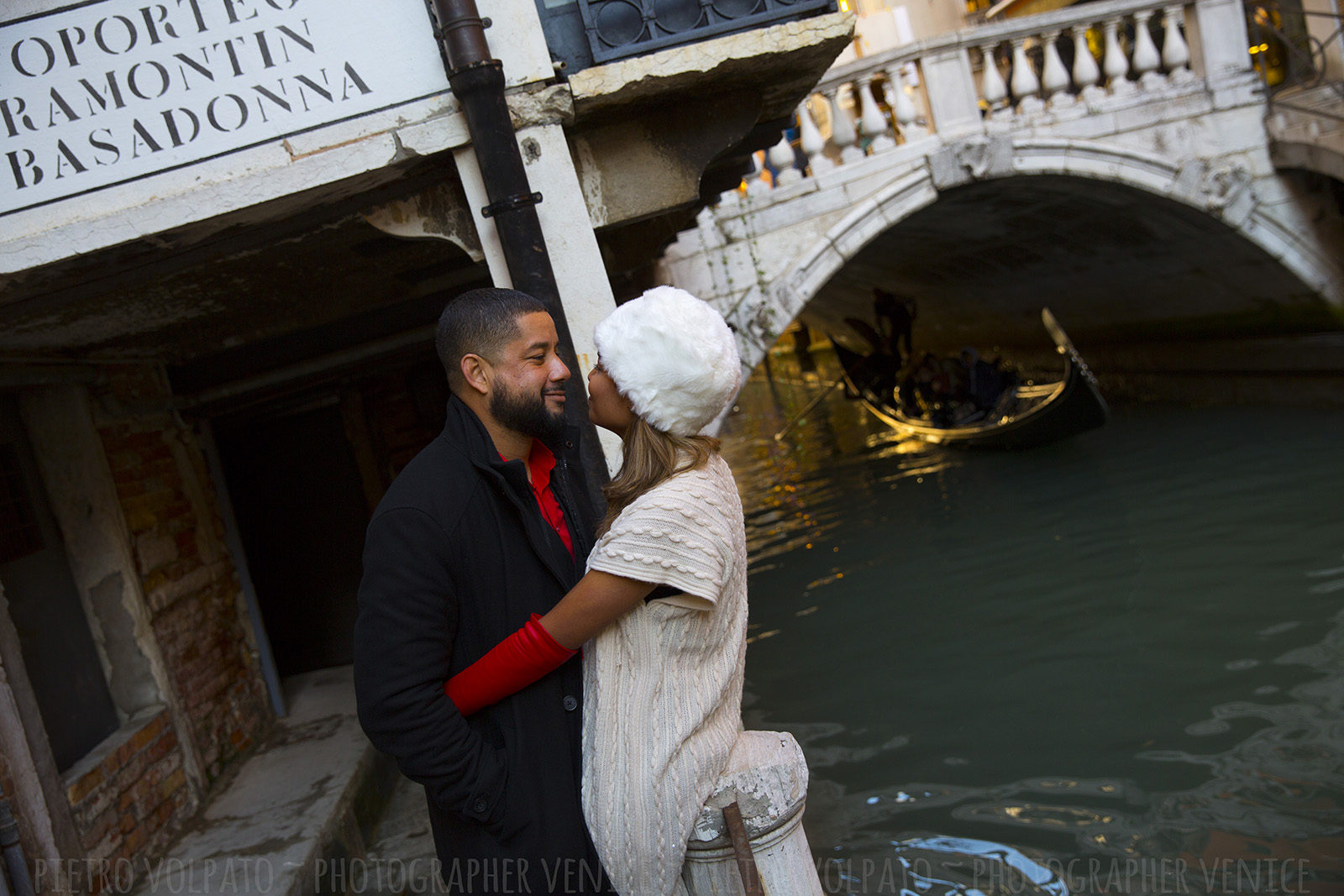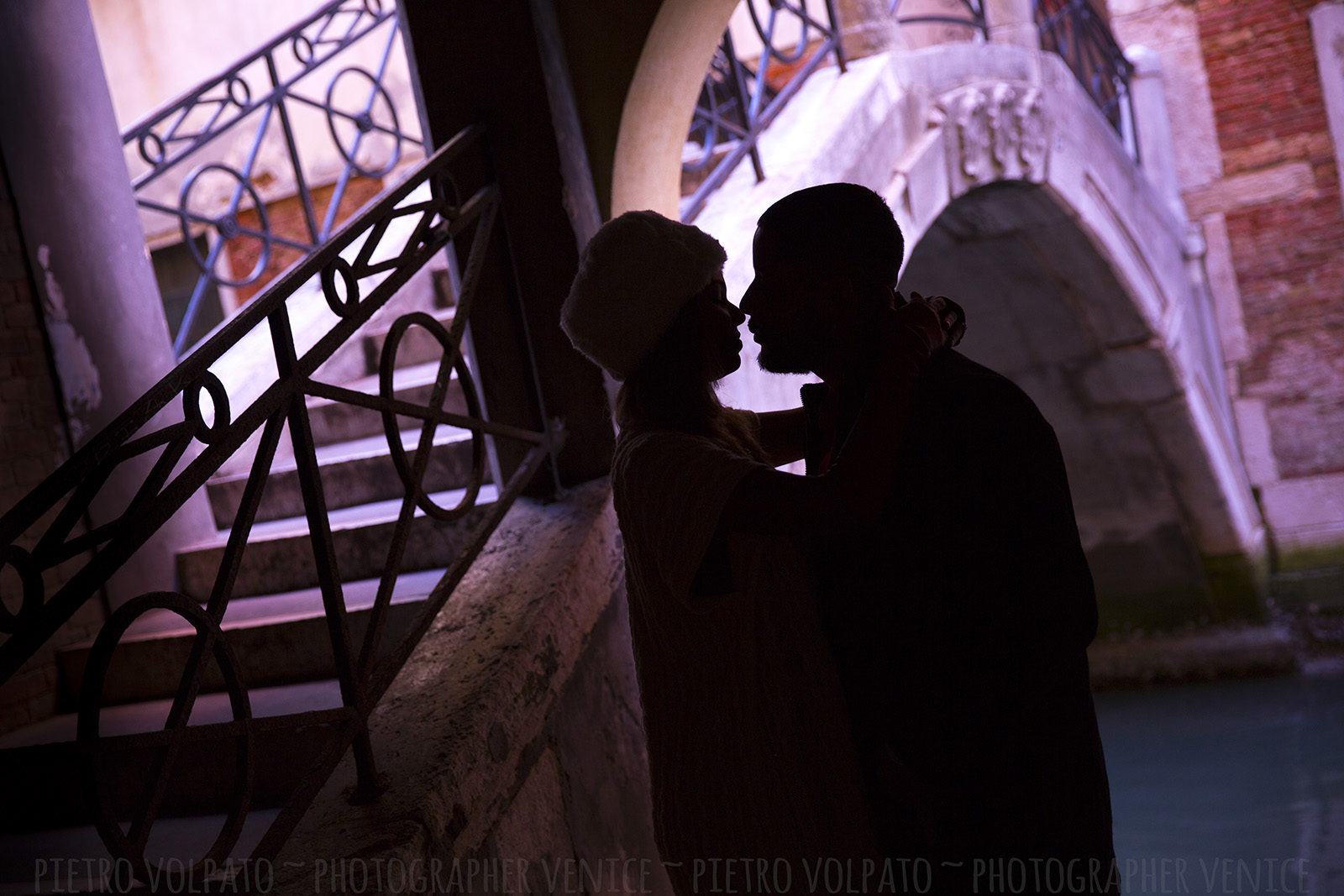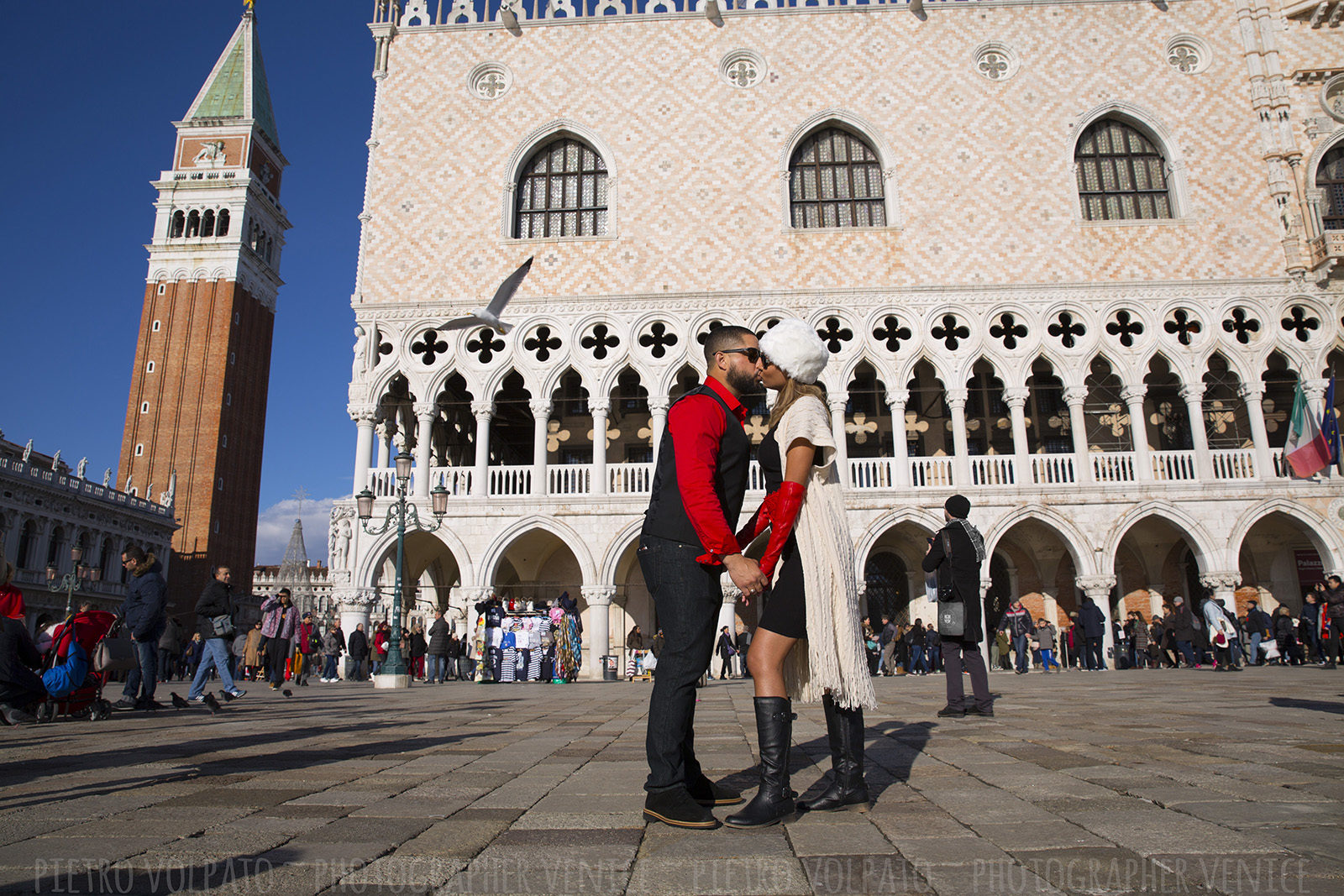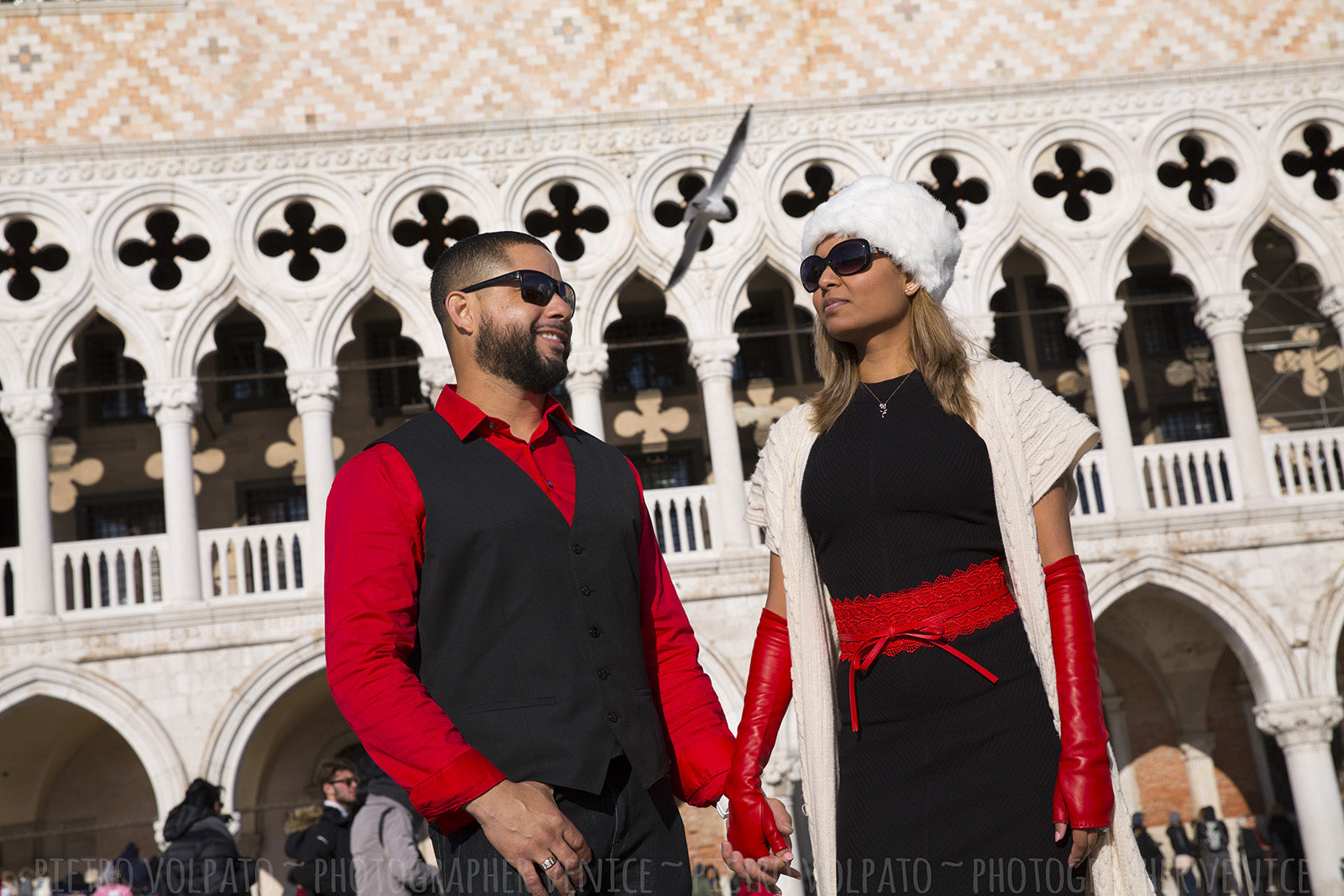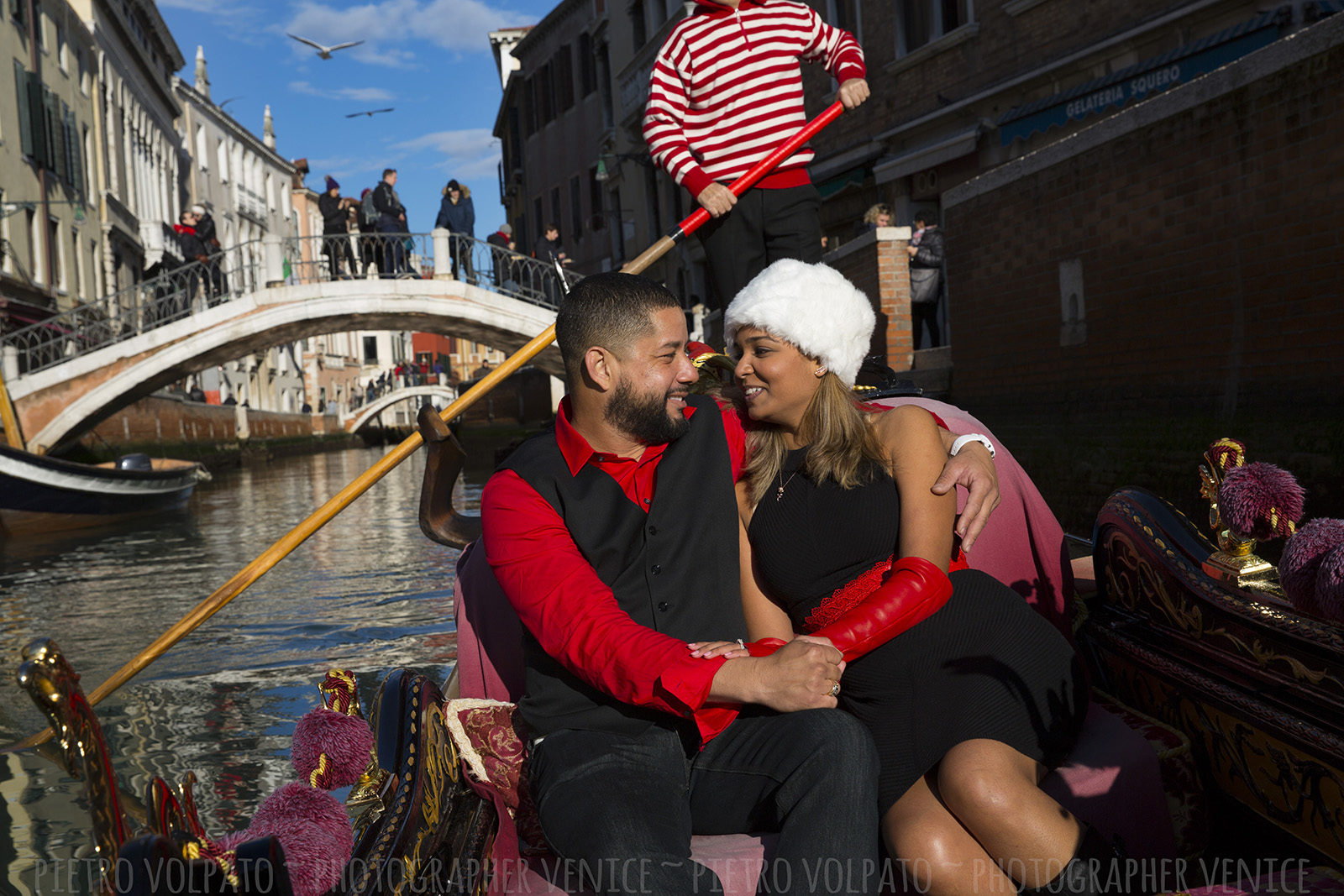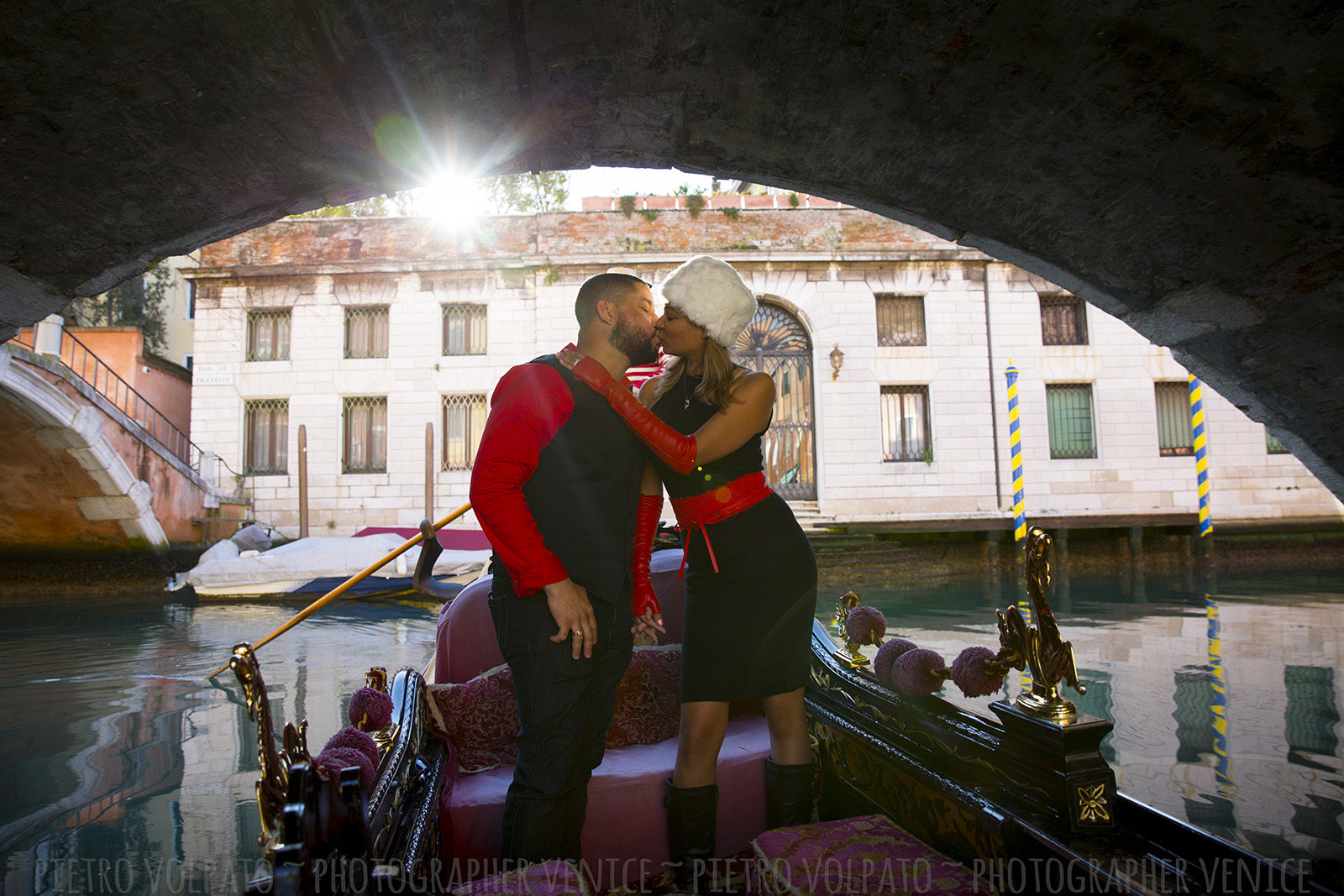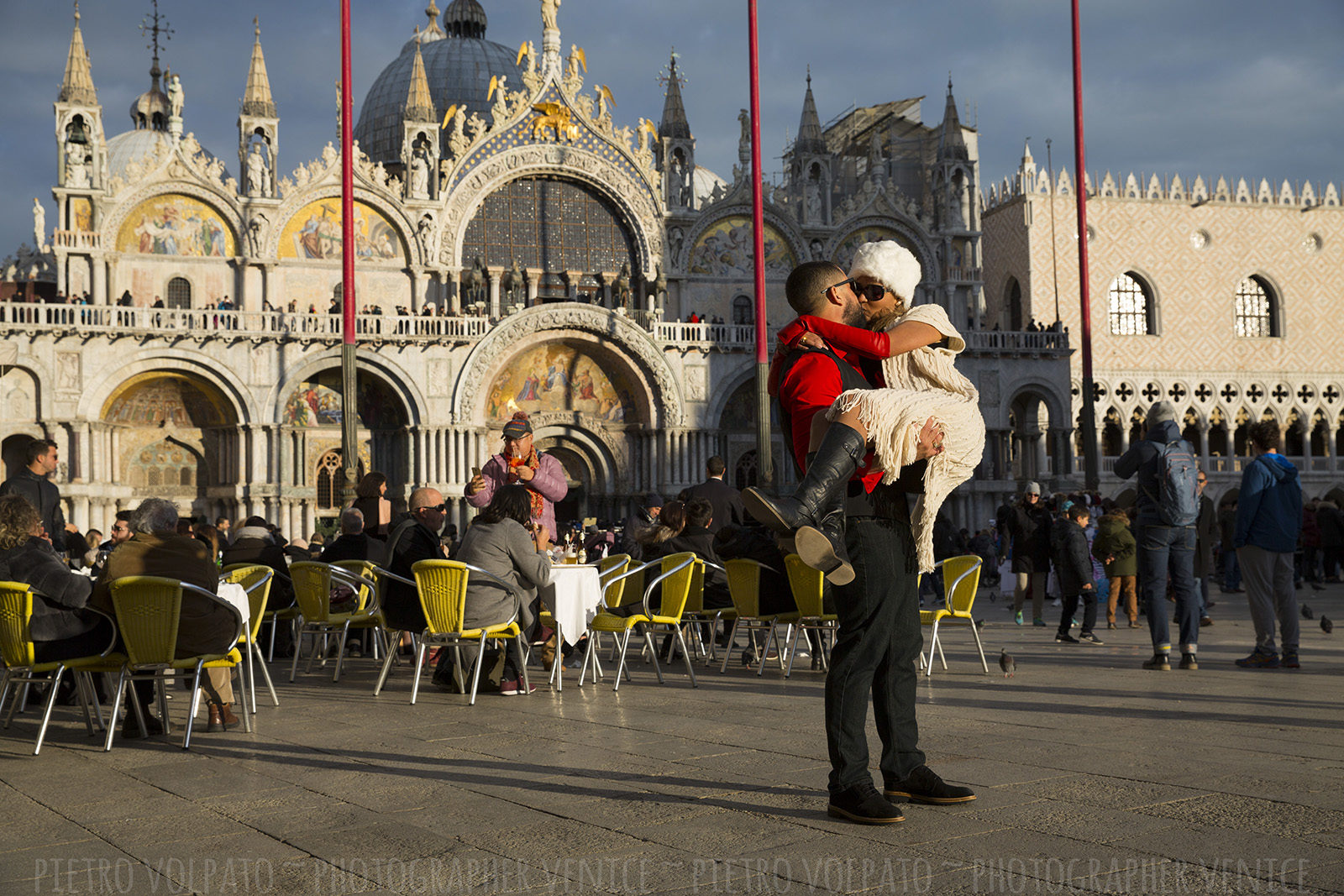 Venice photographer for your love-story vacation pictures. Photos about romantic and fun moments. Private photo walk and gondola ride in Venice
There is nothing more memorable than a romantic vacation with the one you love. I will capture your holiday in Venice with sweet, candid photos. Hiring me as photographer in Venice is the perfect way to make your travel memories last a lifetime. Get your photography session in Venice during a walking tour and a private gondola ride. It will be also the best way to explore and enjoy venice beyond standard tourists.
I am a professional and friendly photographer with huge experience about couple and portrait photo shoots. I take some posed photos and then encourage couples to forget about me and to be natural. Obviously during the photo shoot I select the best locations and backgrounds in Venice. Moreover I remove cigarette butts any possible garbage before any shot. When everything is perfect like as director I suggest to couple what they could do but really not too much. Because being romantic and having fun is the best way to get great pictures.
Yes, photography is my passion and obviously I love Venice. I mean, everybody knows it is one of the most beautiful cities in the World, kind of paradise for photographers. Third passion of mine is walking and if you really want to discover and enjoy Venice, that's the way. Put all together and you have a photography session during a walking tour in Venice. Probably that is the reason why I have so happy customers, because I really love what I provide to couples who come on vacation in Venice.
Review
Anna Marie & Anthony (USA):
"There are no words to describe how amazing and talented Pietro is at his passion. Not only does he make you feel confident and comfortable, he also is so friendly and very knowledgeable of he Venice. I would definitely recommend this photographer and I can assure you that you will be absolutely amazed at how the photos come out! A decision you will not regret! Guaranteed!"