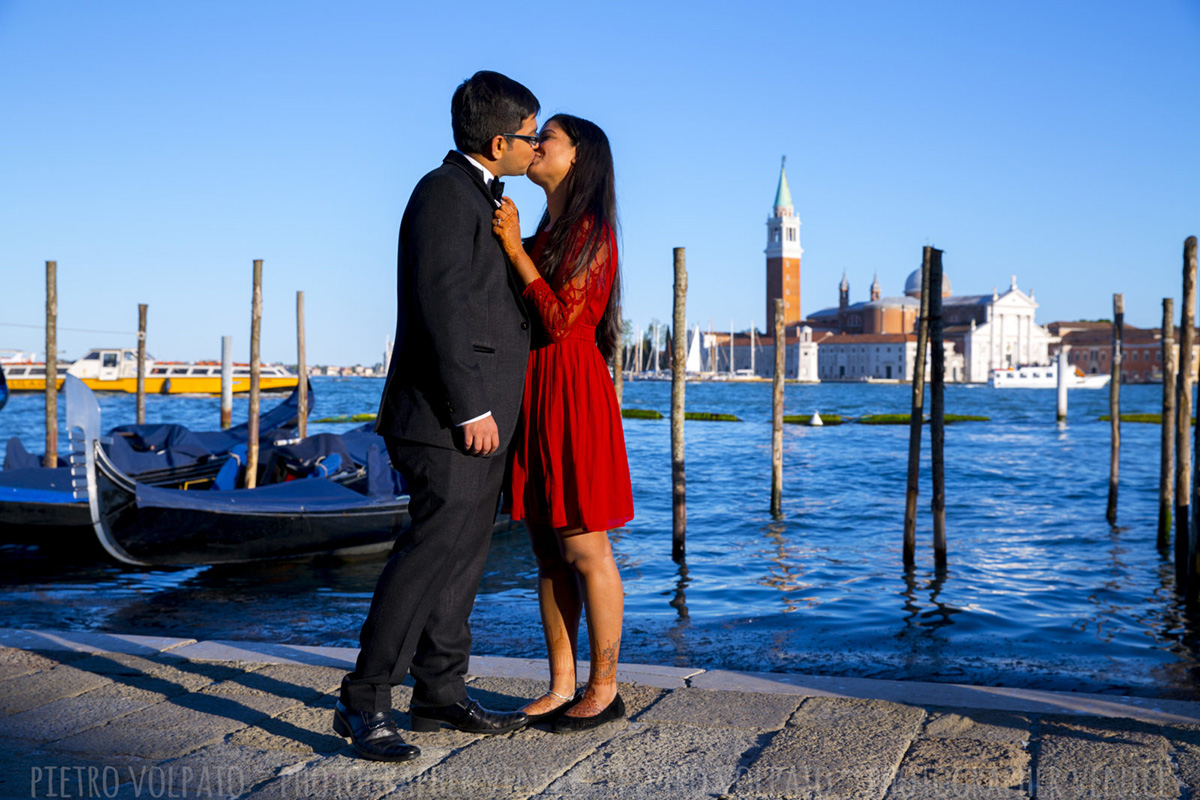 Venice professional photographer for honeymoon photography session during a romantic and fun walking tour
This couple on vacation in Venice for the honeymoon hired me as photographer for a photo shoot. A photography session during a pleasant walking tour in Venice. They've got many pictures of romantic and fun moments. They enjoyed the photo session and discovered Venice with a professional and friendly photographer.
review
"We were looking for a honeymoon photoshoot in Venice, and after browsing a lot of websites, came across the photographer Pietro. We booked a 3 hour photo shoot with him because we liked his work and his email responses were very prompt and helpful. During the actual photo-shoot, Pietro got us to explore a large part of the city, with stops at some carefully chosen locations – some well-known and some slightly obscure.
He gave us some great local food suggestions, which we duly tried the following day 🙂 We got the pictures the following day, and loved every single one of them! The moments are beautifully captured with just the right amount of editing effects thrown in. Many of those have made it to our collection of the 'Best Photos of Us Ever' 🙂
For anyone looking to get a photoshoot in Venice, we wouldn't hesitate to recommend this photographer!"