PHOTOGRAPHER VENICE ENGAGEMENT PHOTO SESSION
Photographer in Venice for engagement photography session and tour ~ love-story and fun pictures
Brianna & Jonathan came in Venice for a romantic vacation. They hired me as professional photographer to get an engagement photography session during a walking tour. I took many natural pictures about romantic and fun moments. They had a very good time and they are very satisfied about the photos.
Review
Brianna & Jonathan (USA):
"Pietro is an amazing photographer!!! He did engagement photos for us in March and the whole experience was perfect! He was so easy going and nice to have a conversation with. He knew exactly where to get the best photos, making sure no one else was in them and that there was nothing on the ground around us. He also told us the history behind some of the buildings and the places he took us.
He made us feel comfortable and told us to just act natural like we were just having fun so thats what we did. The pictures came out better than I would have ever expected. I would highly recommend him to anyone looking to get photos done in Venice! I know if we go back we will be getting more done for sure."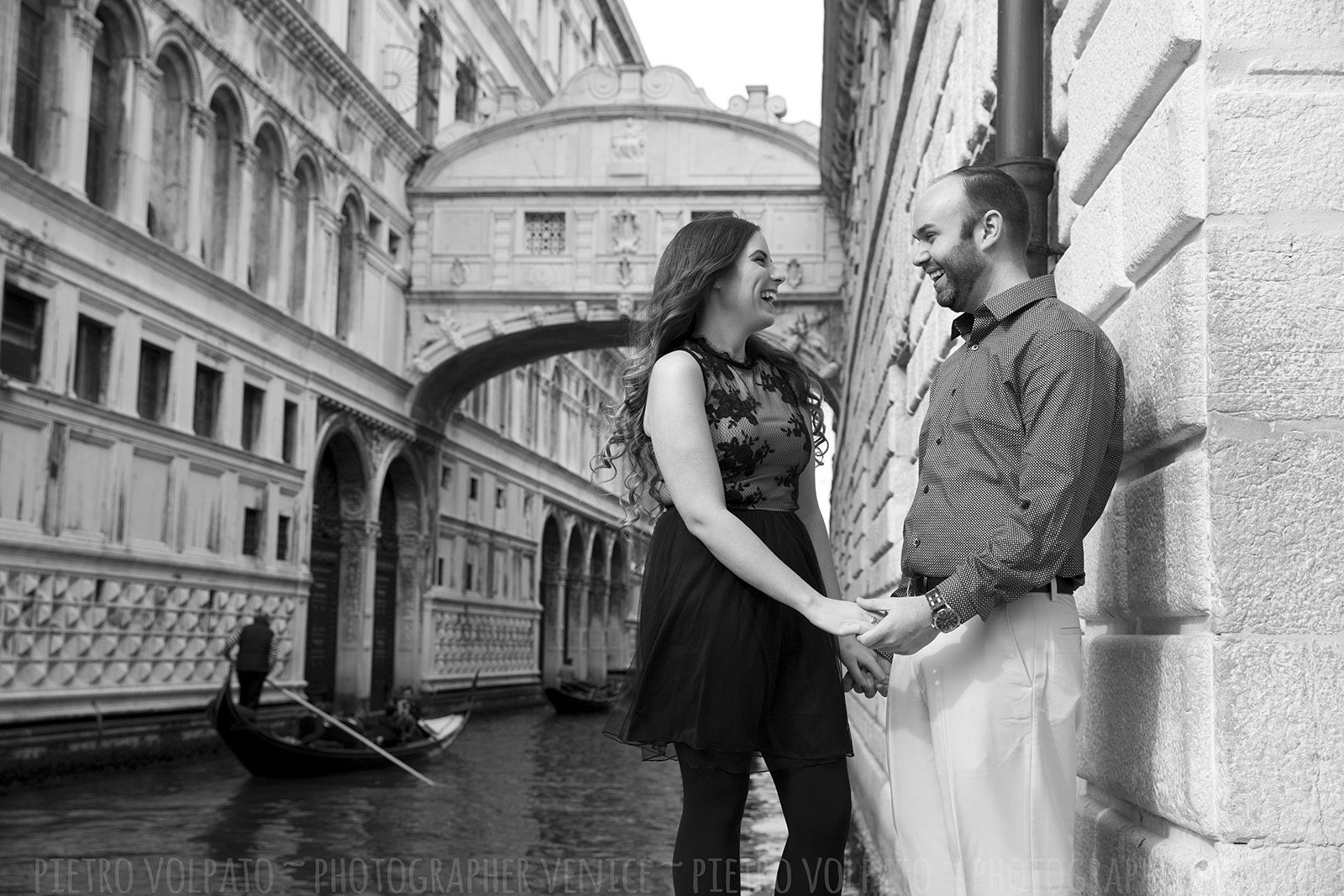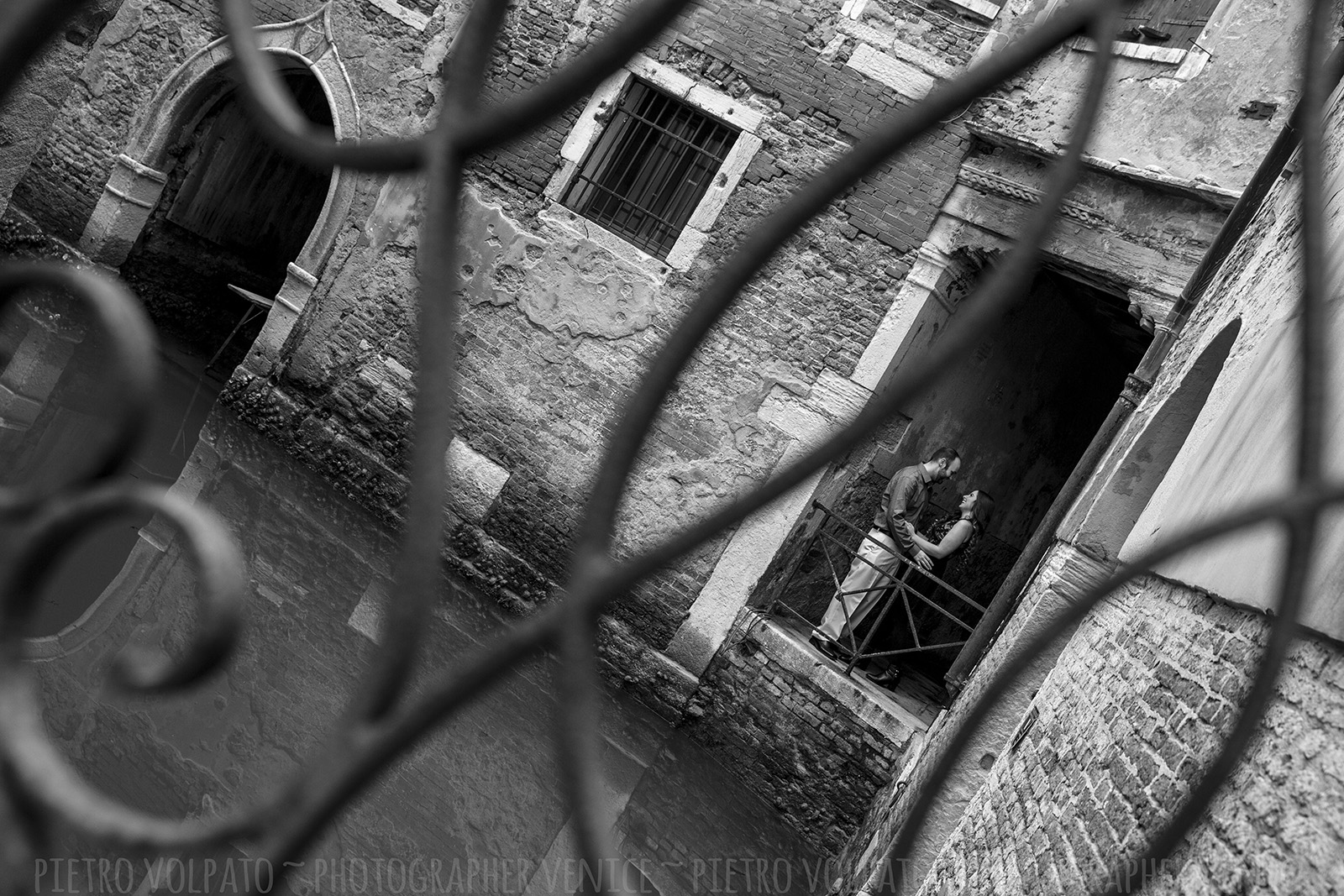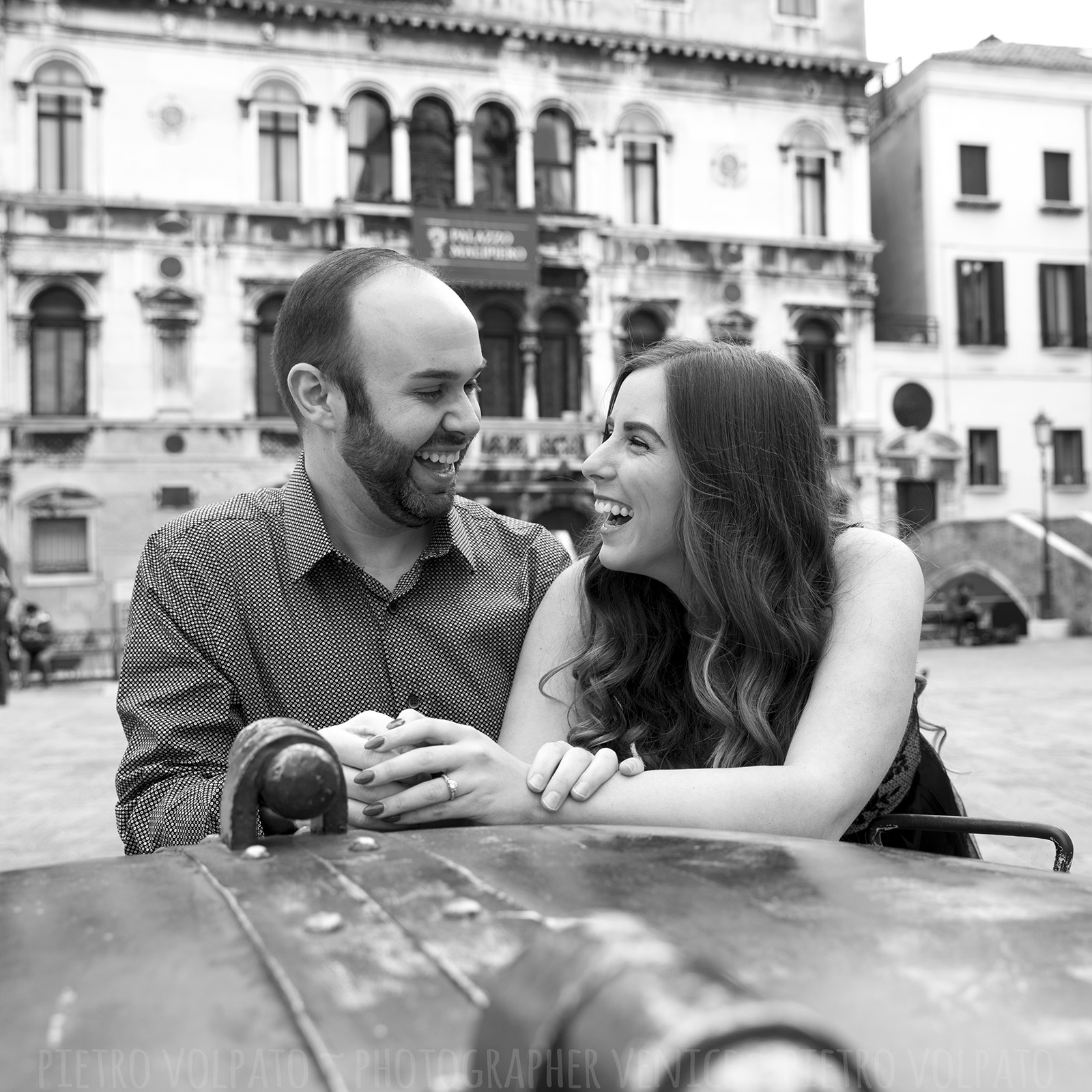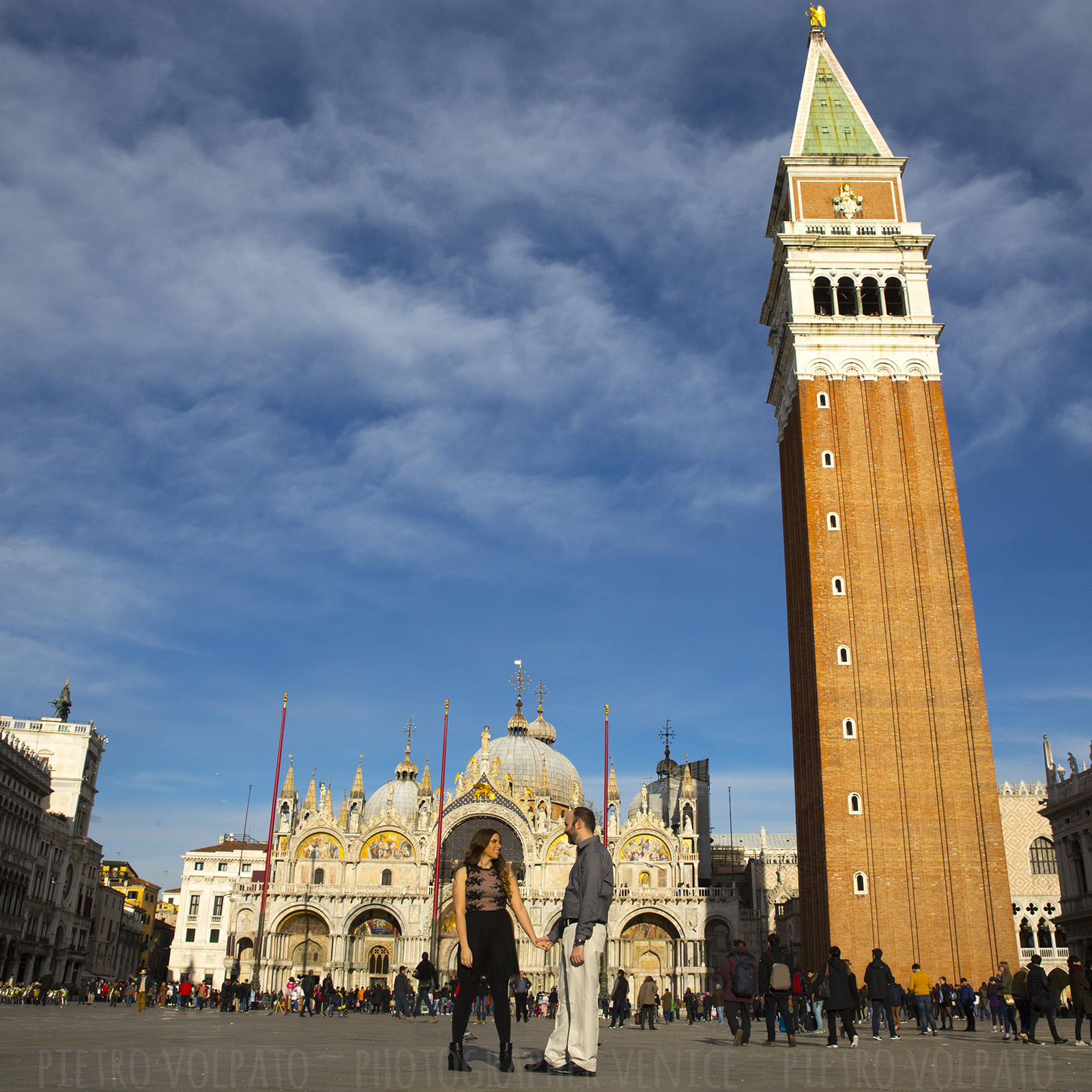 Pietro Volpato © Photographer Venice