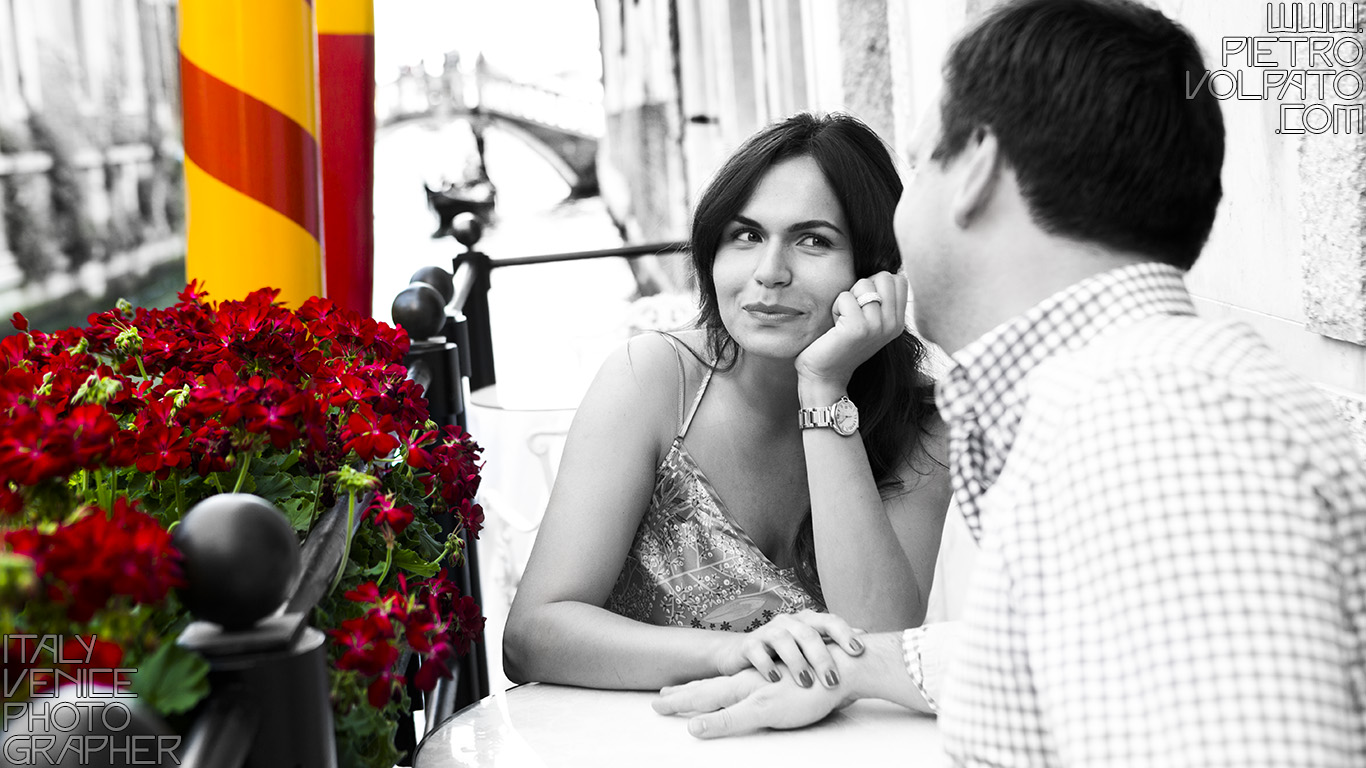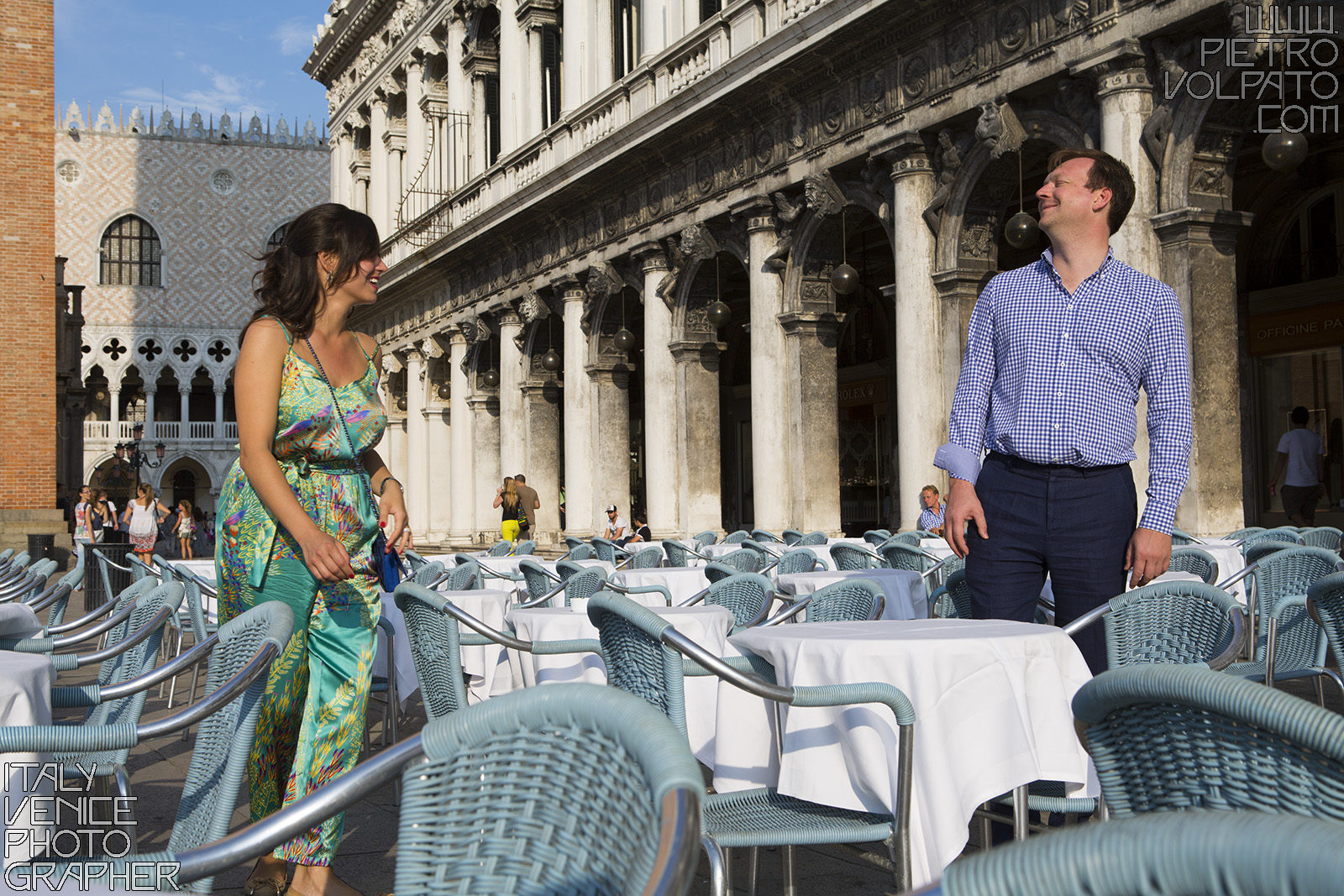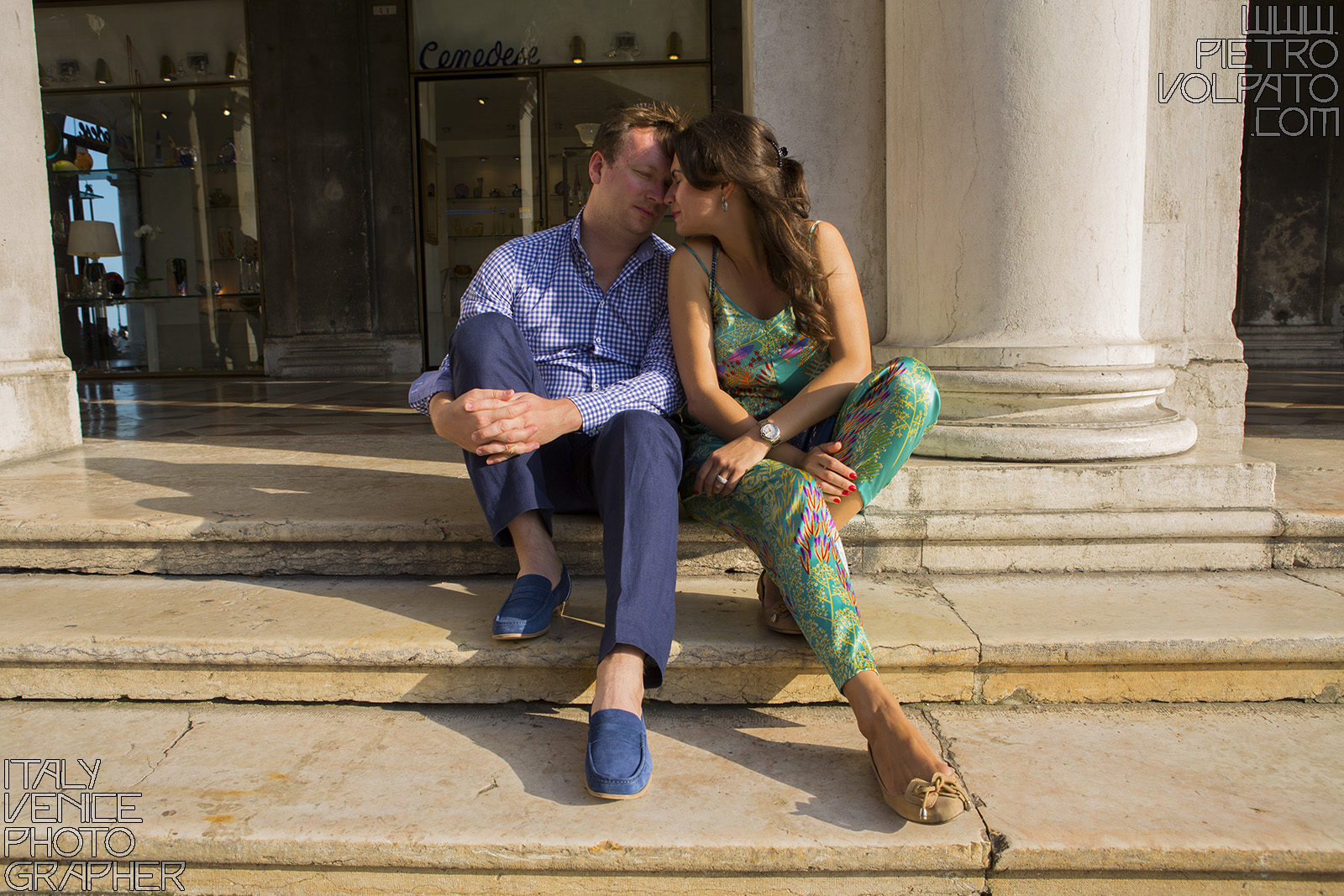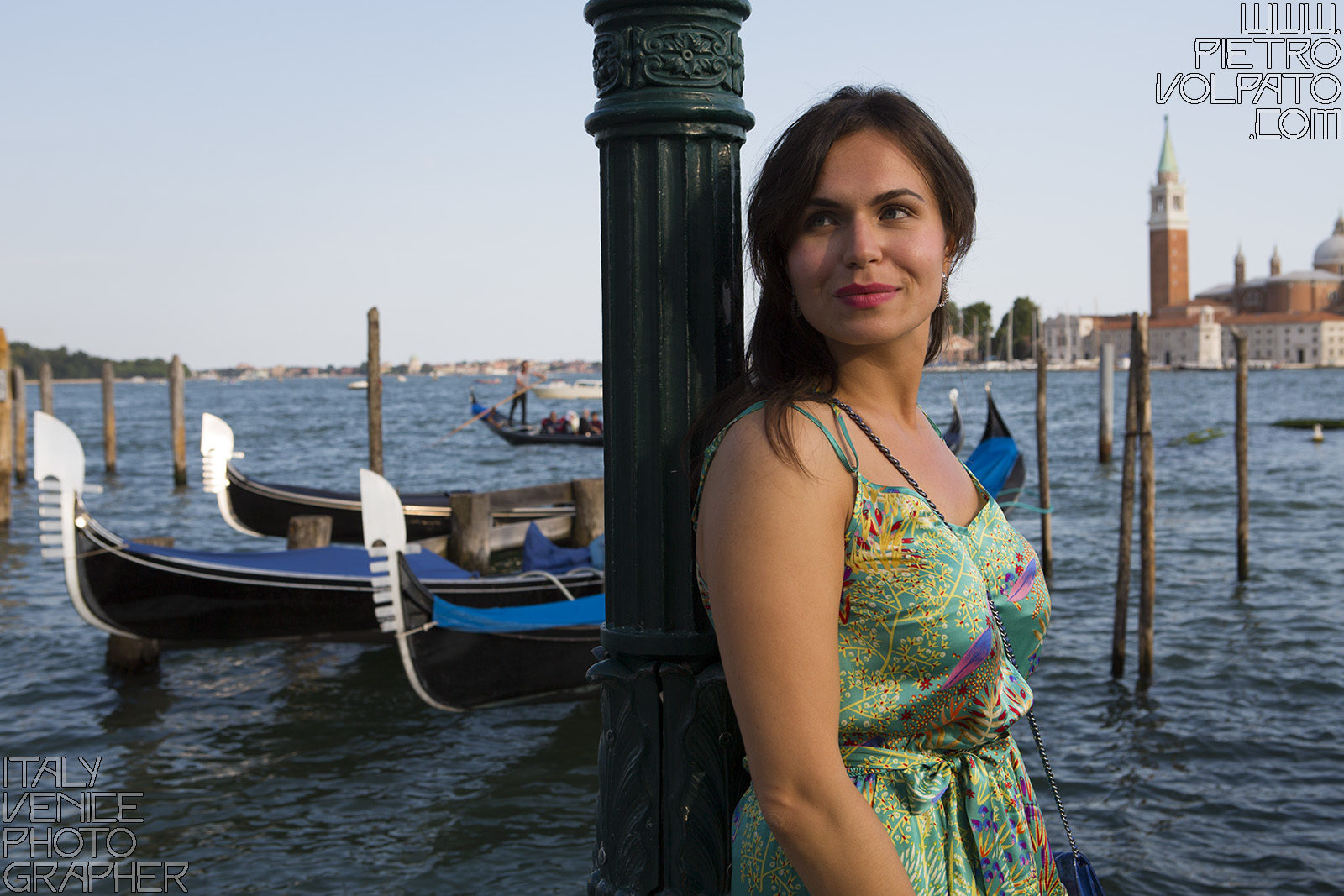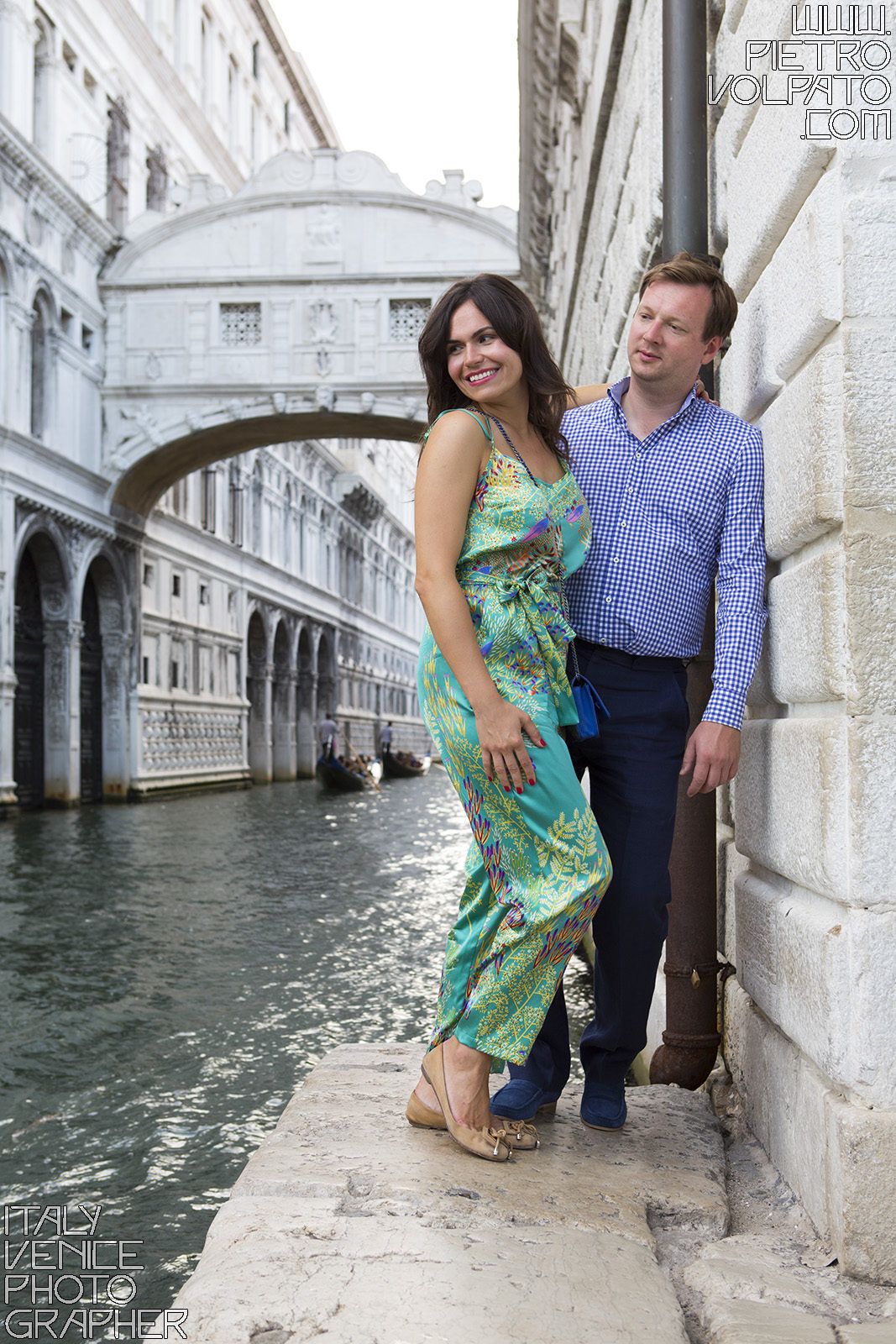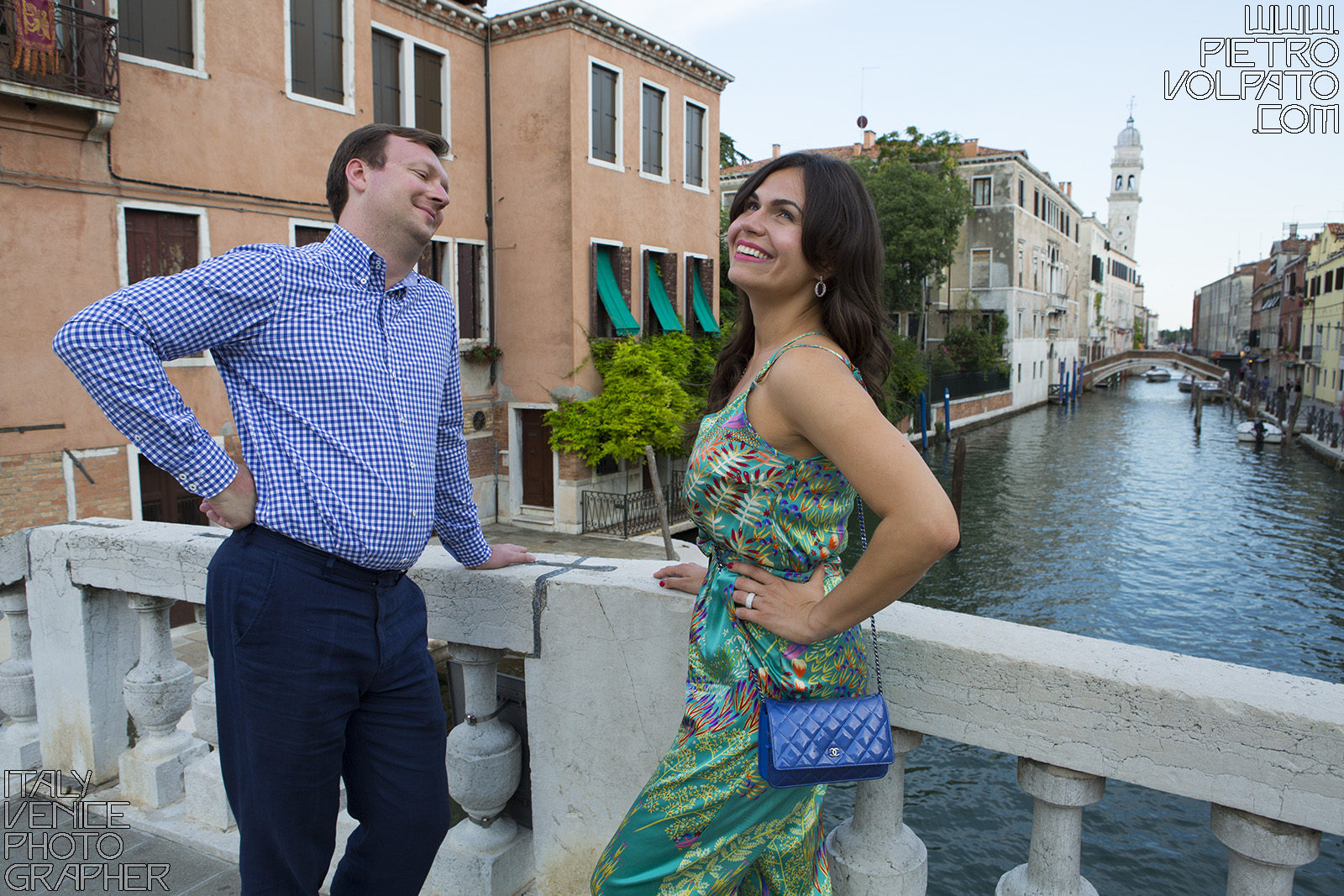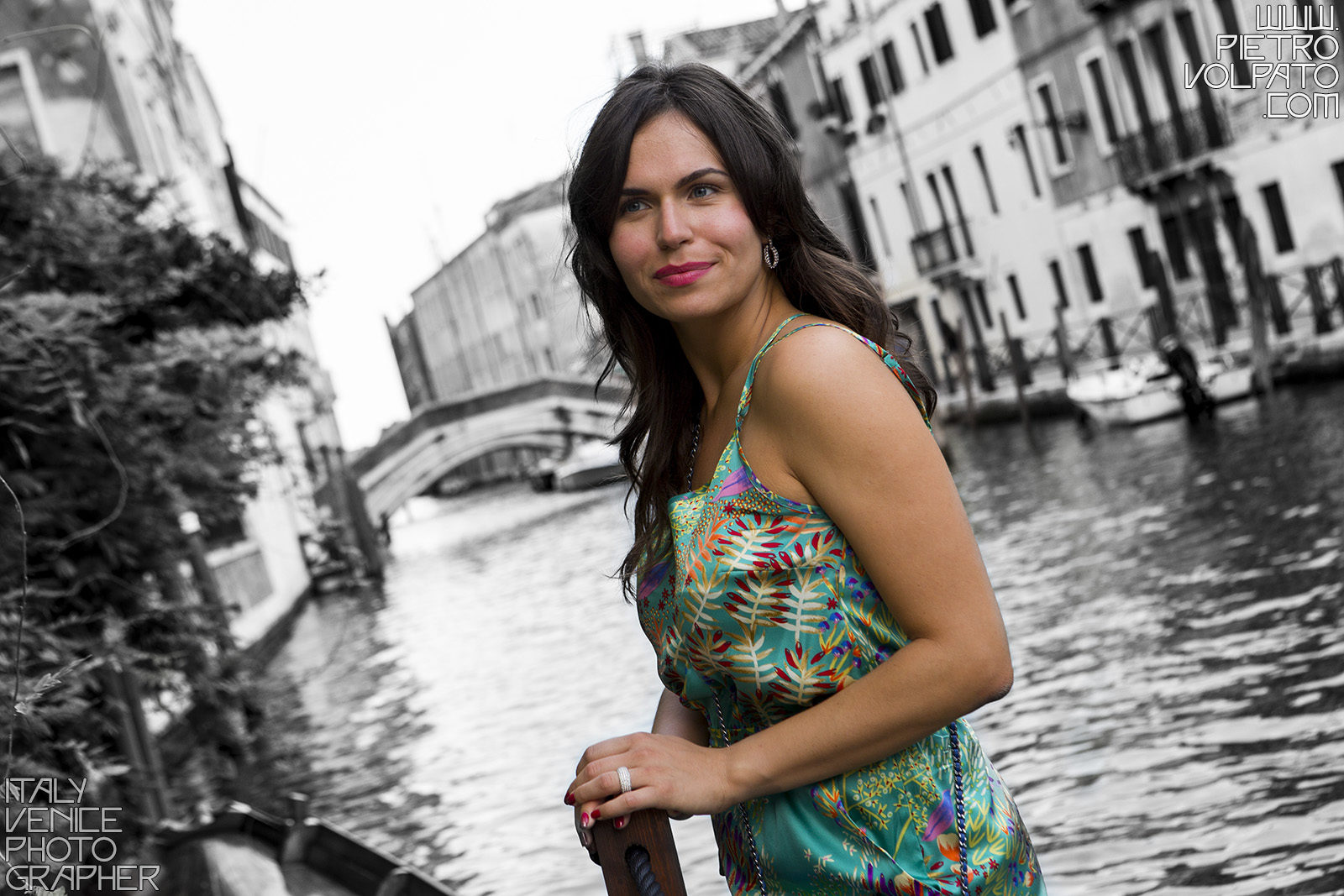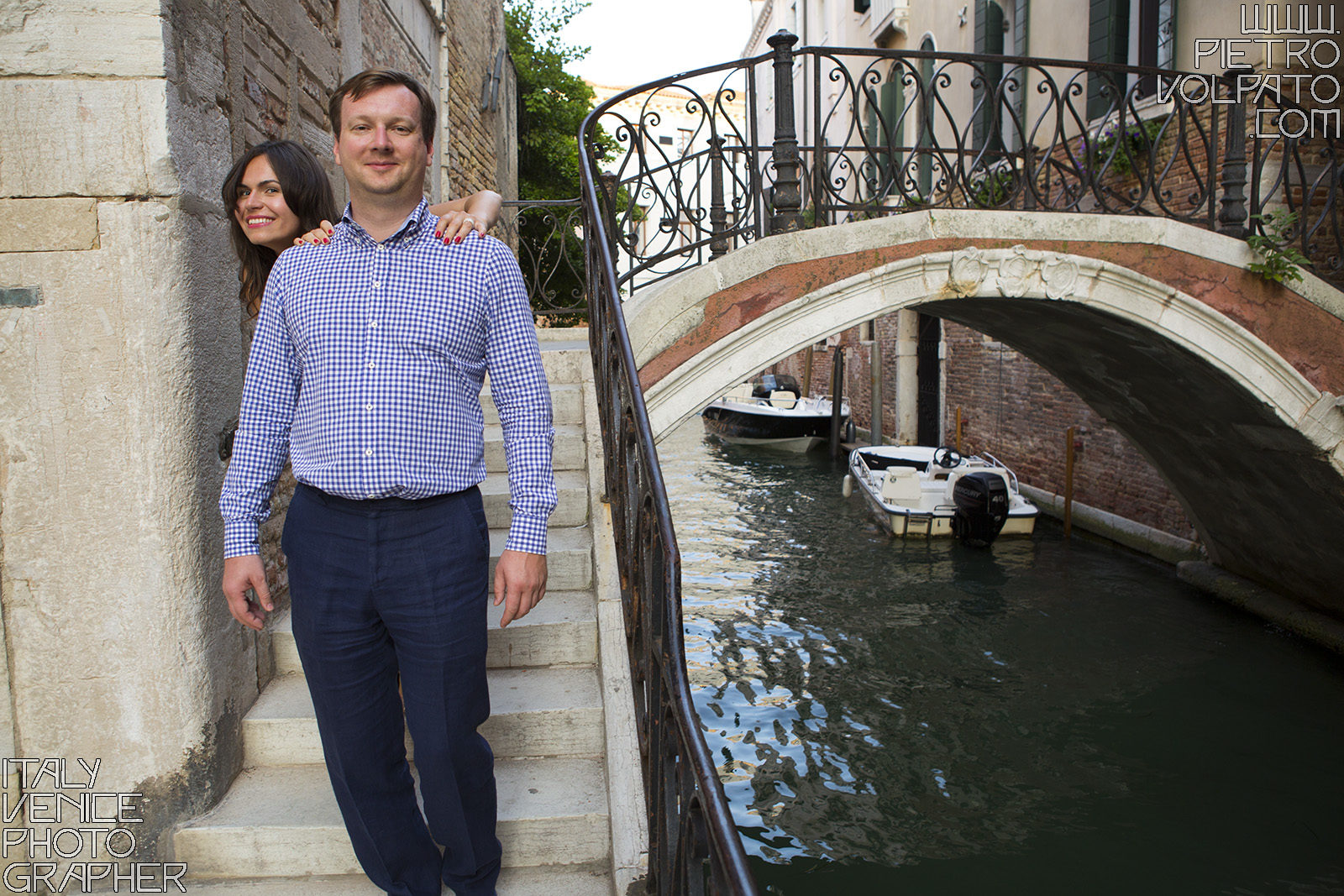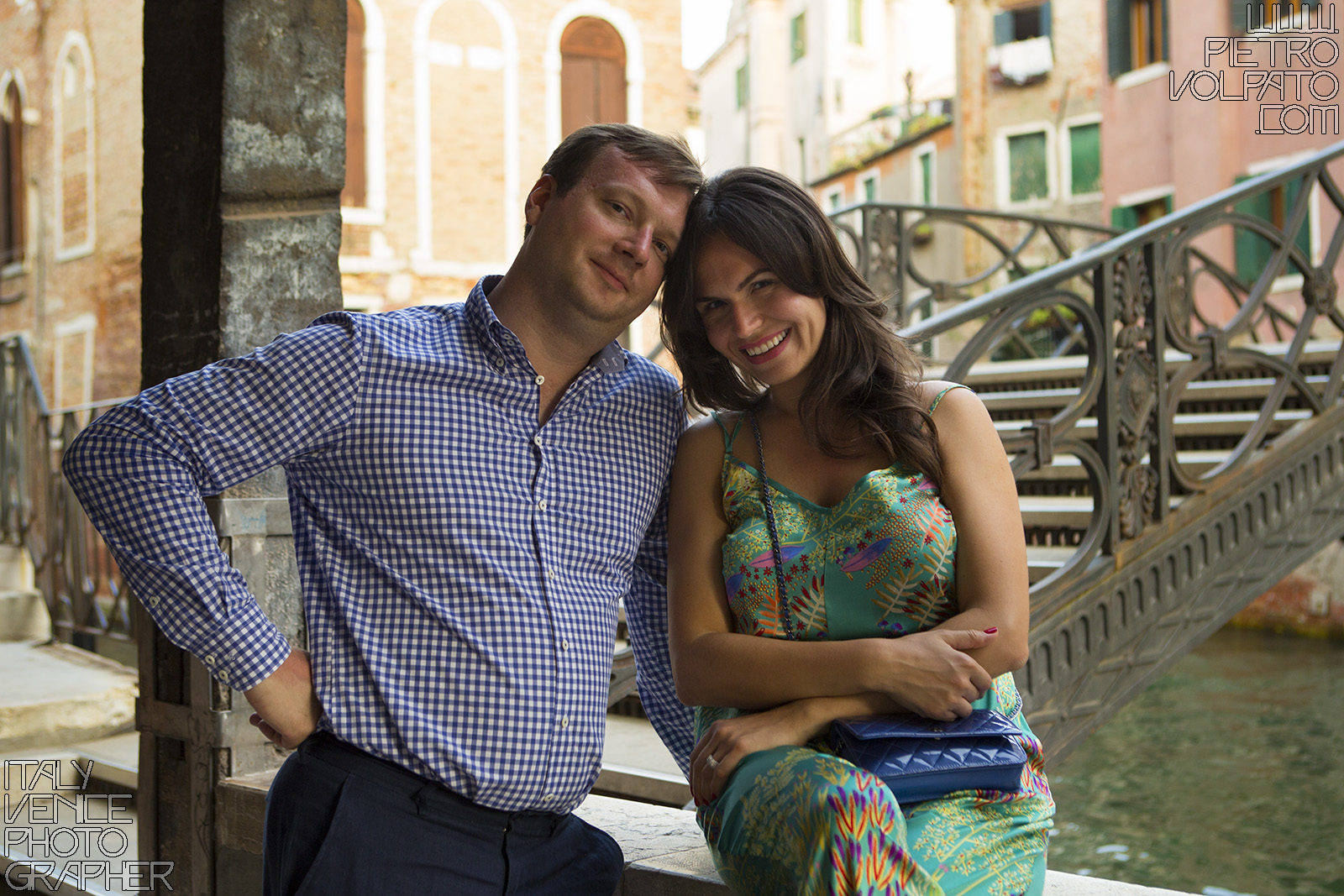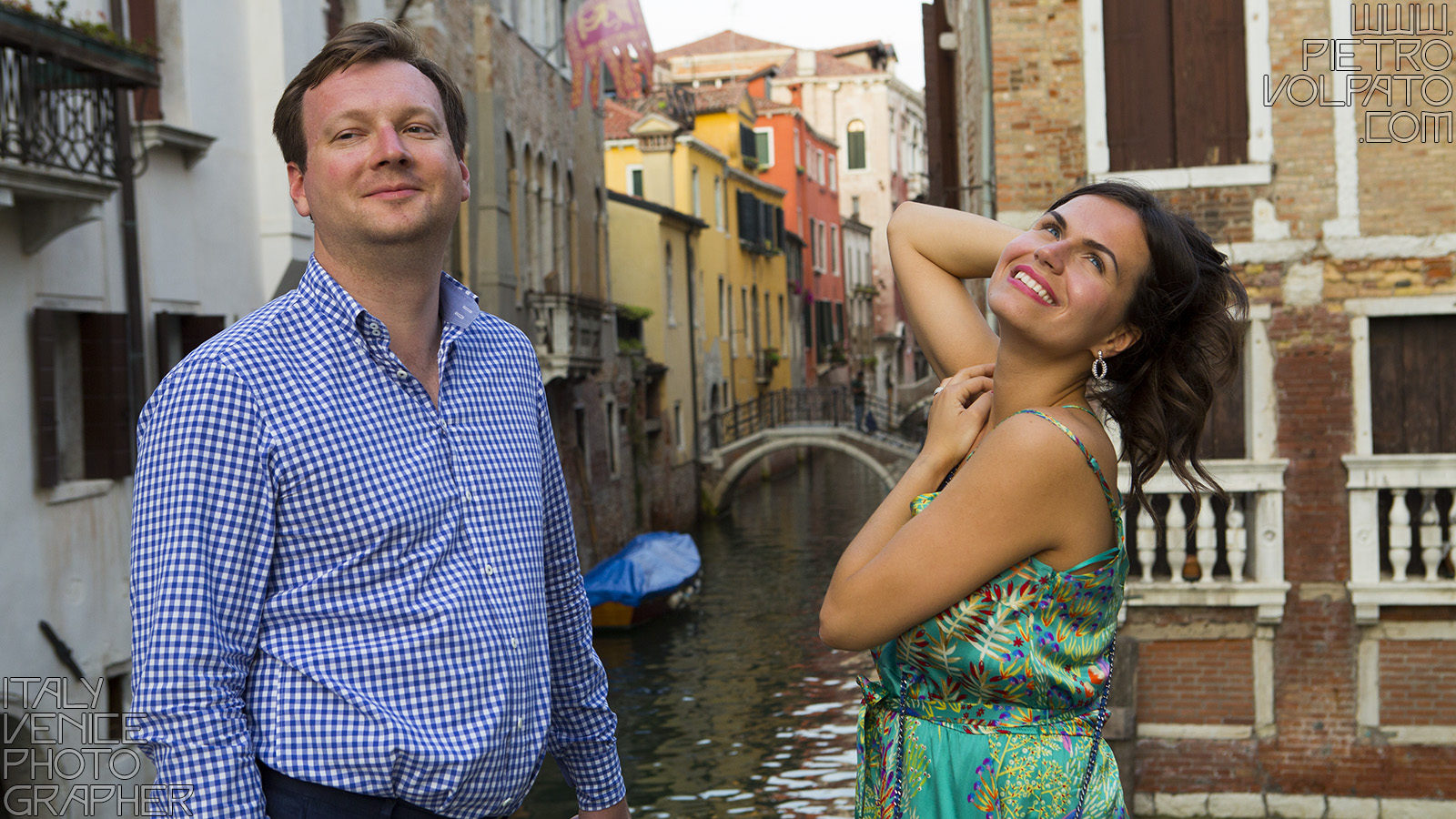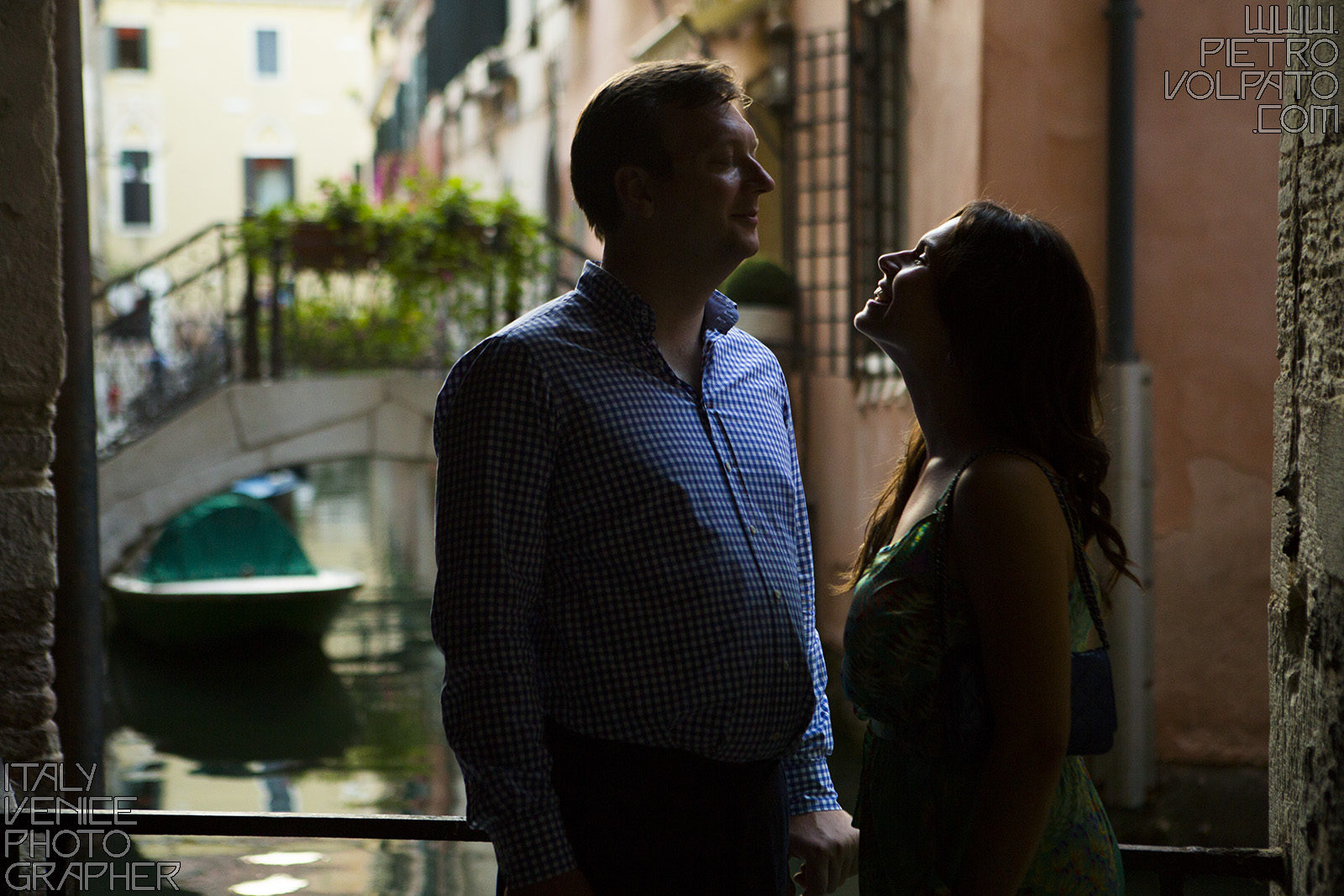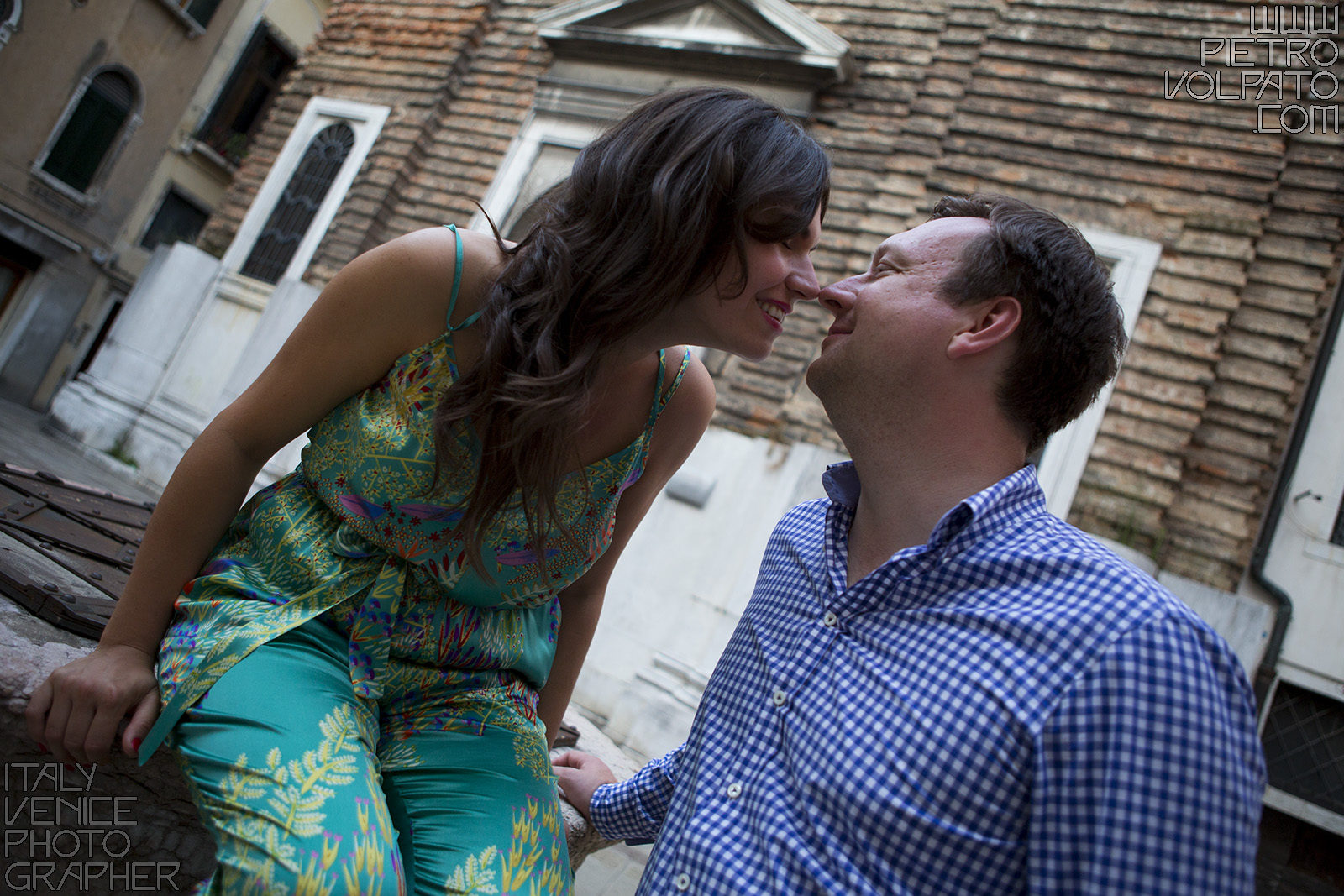 Photographer in Venice for vacation photo session. Couples photos of a romantic and fun walk in Venice Italy.
As photographer in Venice I specilize in vacation photo session for couples. I provide a photography session during a romantic walk in Venice. Actually it is much more than a standart photo shoot, it is an amazing experience. This couple had a great time and got great pictures about romantic and fun moments. Plus they discovered and enjoy Venice, above and beyond the touristic tours.
Review
Eleonora & Wladimir (Russia):
"Pietro is real professional photographer who keeps in touch with his clients almost 24/7 and who works with due regard to clients' personal features (in order the pictures to be appropriate and beautiful). He took us at the hotel in Venice (pretty close to San Marco square) and we had 3 hour walk. Our promenade was very cozy because of the friendly atmoshpere Pietro shared with us.
We made shot after shot in different places, surrounded by magnificient views of Venice. Due to brilliant knowledge of the city, Pietro took us to the tiny places, inner streets and passages free from tourists (in August it was not that easy as it seems to be). His devotion to profession materialised in more than 300 of unforgettable pics!! His attention and care were so tangible that we even went together and made small photosession in a bar drinking venetian spritz!! From practical point of view it was convinient to receive the edited pictures on the next day after walk. We are happy to be aquianted with photographer Pietro and give the highest recommendations!"