Venice photographer for romantic couple photography session and tour. Vacation pictures about a Venice photo walk and gondola ride
Mukesh & Aman were in Venice for a romantic vacation. They hired me as photographer for a couple photography session about a walk and a gondola tour. I took many natural pictures about romantic and fun moments.
Review
Mukesh & Aman (UK):
"My wife and I visited Venice for Valentines Day and wanted some professional photos of our trip to take home with us. Photographer Pietro is a lovely individual who takes great pride in his work. He showed us around Venice, took us to some of the less touristy parts and took some wonderful photos of our holiday. He's a local so very knowledgeable about the city and was more than happy to recommended places to visit, eat, drink etc.
Were both very happy we chose Pietro as our photographer in Venice and would happily recommend him to others. The photos arrived the same day and were excellent. We even shared a couple of beers together at the end of the day! Thanks Pietro, hope to see you in London some day."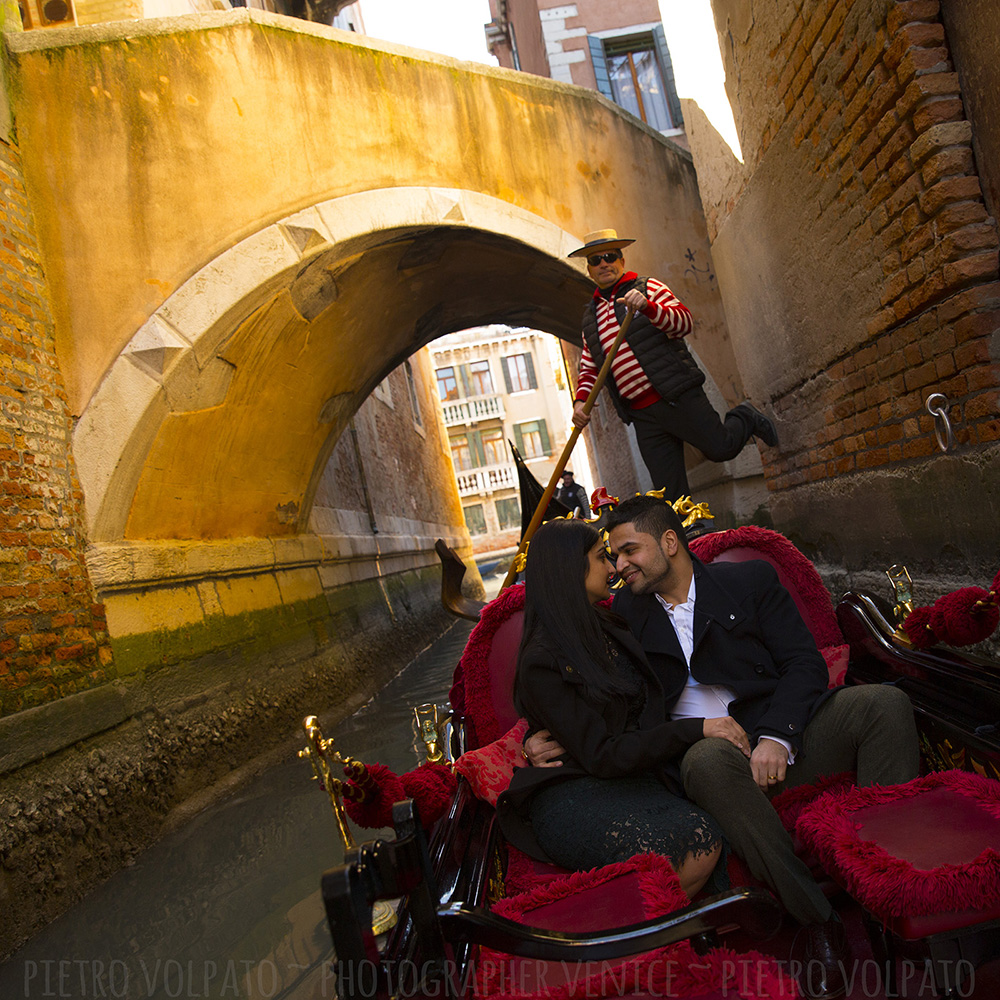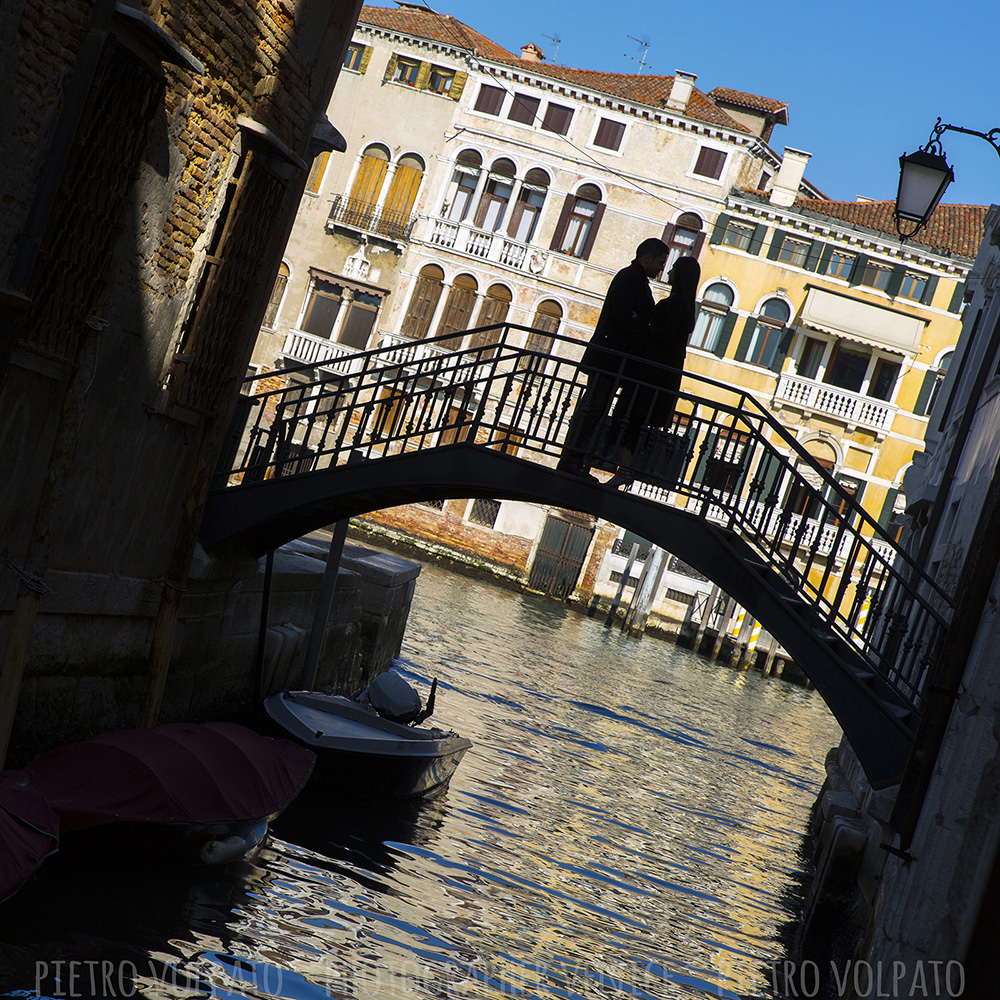 Pietro Volpato © Photographer Venice