Couple engagement photography session in Venice Italy during a walking tour and gondola ride provided by local photographer
Kristen & Jon Carlo was in Venice for celebrate their engagement. So they hired me as Venice photographer for an engagement photo shoot. I took pictures of them during a walking tour and a private gondola ride. They got many beautiful photos and they had a lot of fun and romantic moments.
Couple pictures taken by a professional photographer in Venice was even the opportunity for them to explore and enjoy Venice. They were so happy they chose me as photographer in Venice and had my photography session.
Review
Kristen & Jon Carlo (USA):
"We are SO happy we chose the photographer Pietro!! We hired him to do our engagement pictures. We had the best time exploring Venice with him. He took amazing and creative pictures with so much attention to detail. He was so professional and clearly takes great pride in his work. He made sure our shots were free of litter on the ground and people in the background. Our friends and family are in awe of the beautiful pictures Pietro took."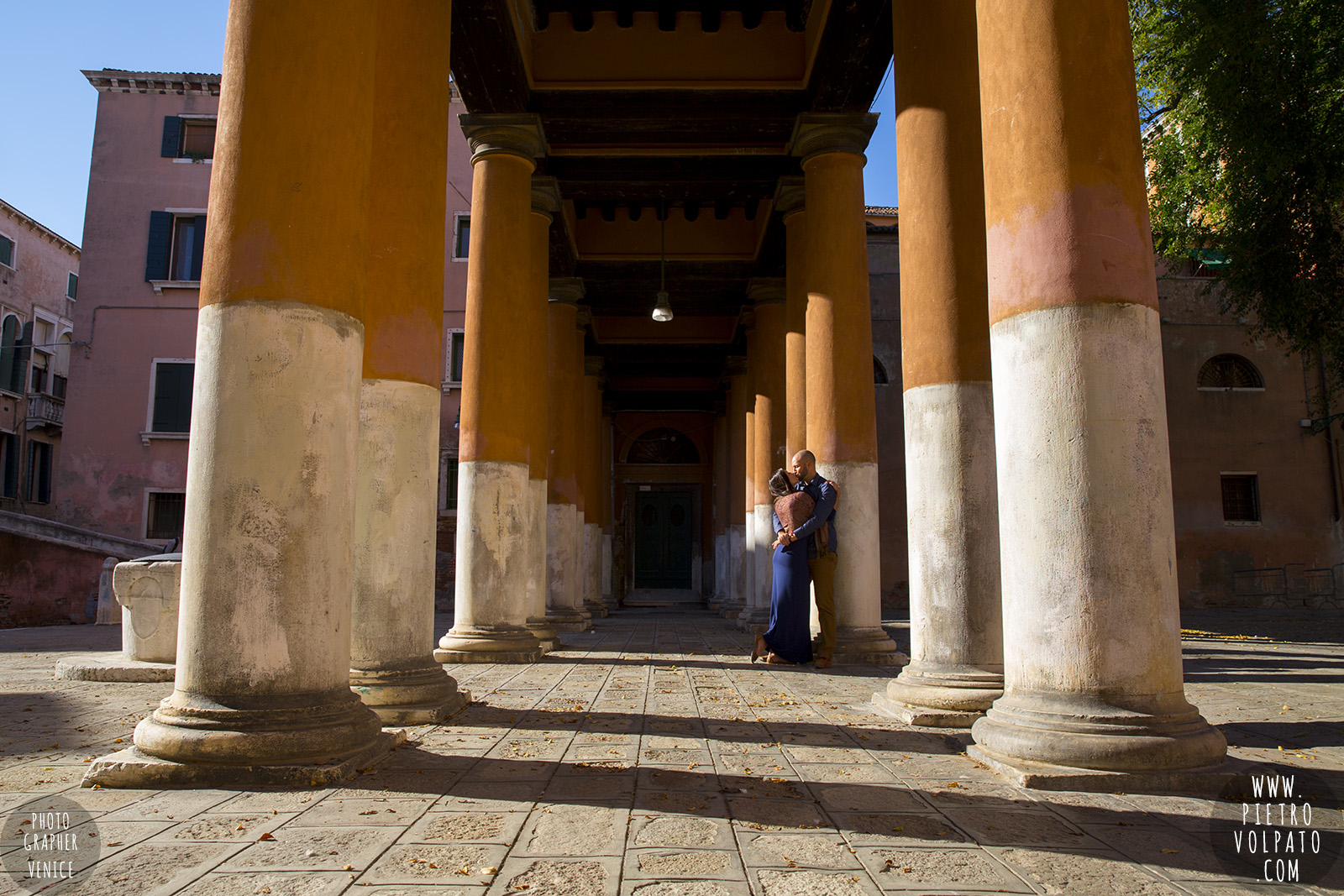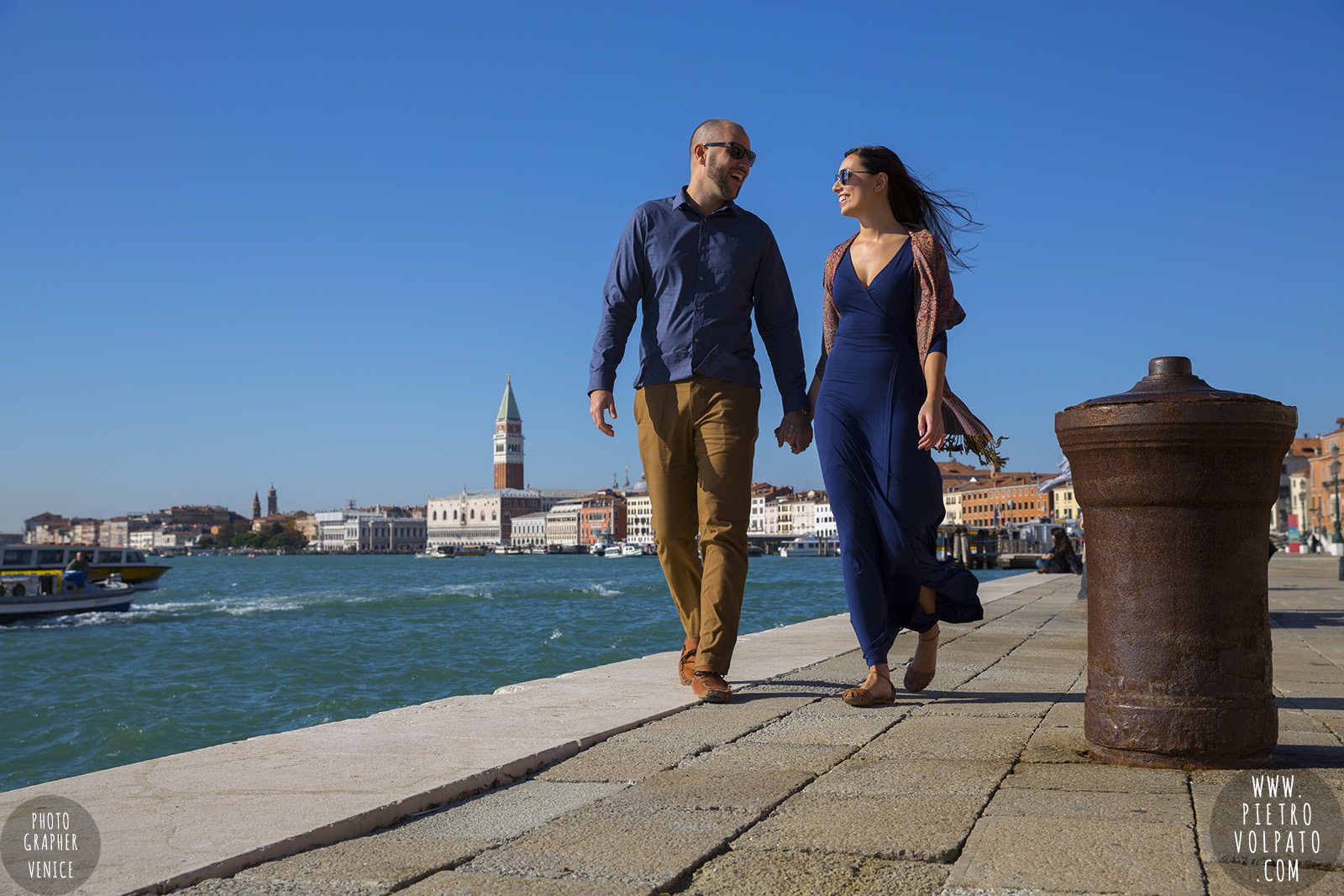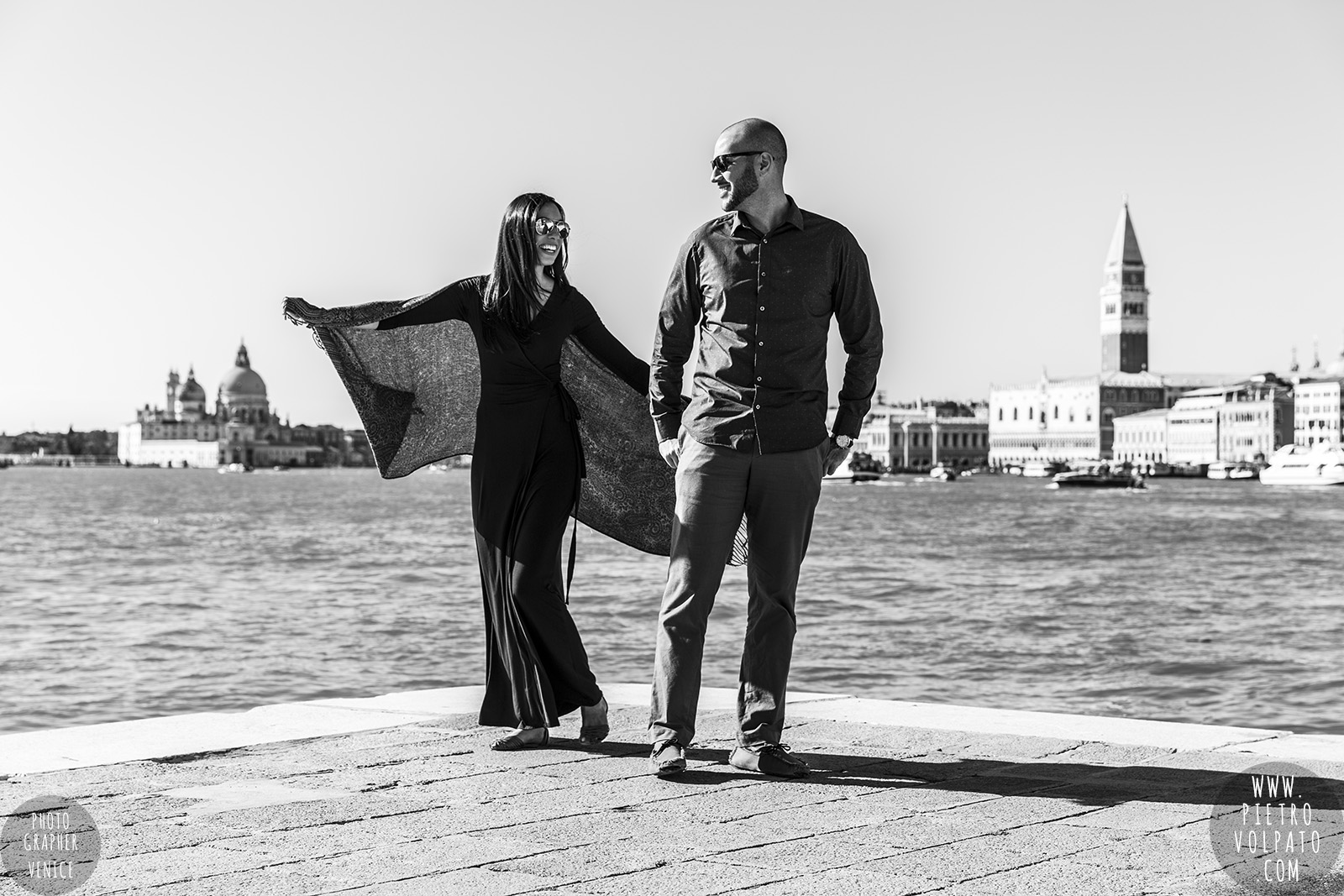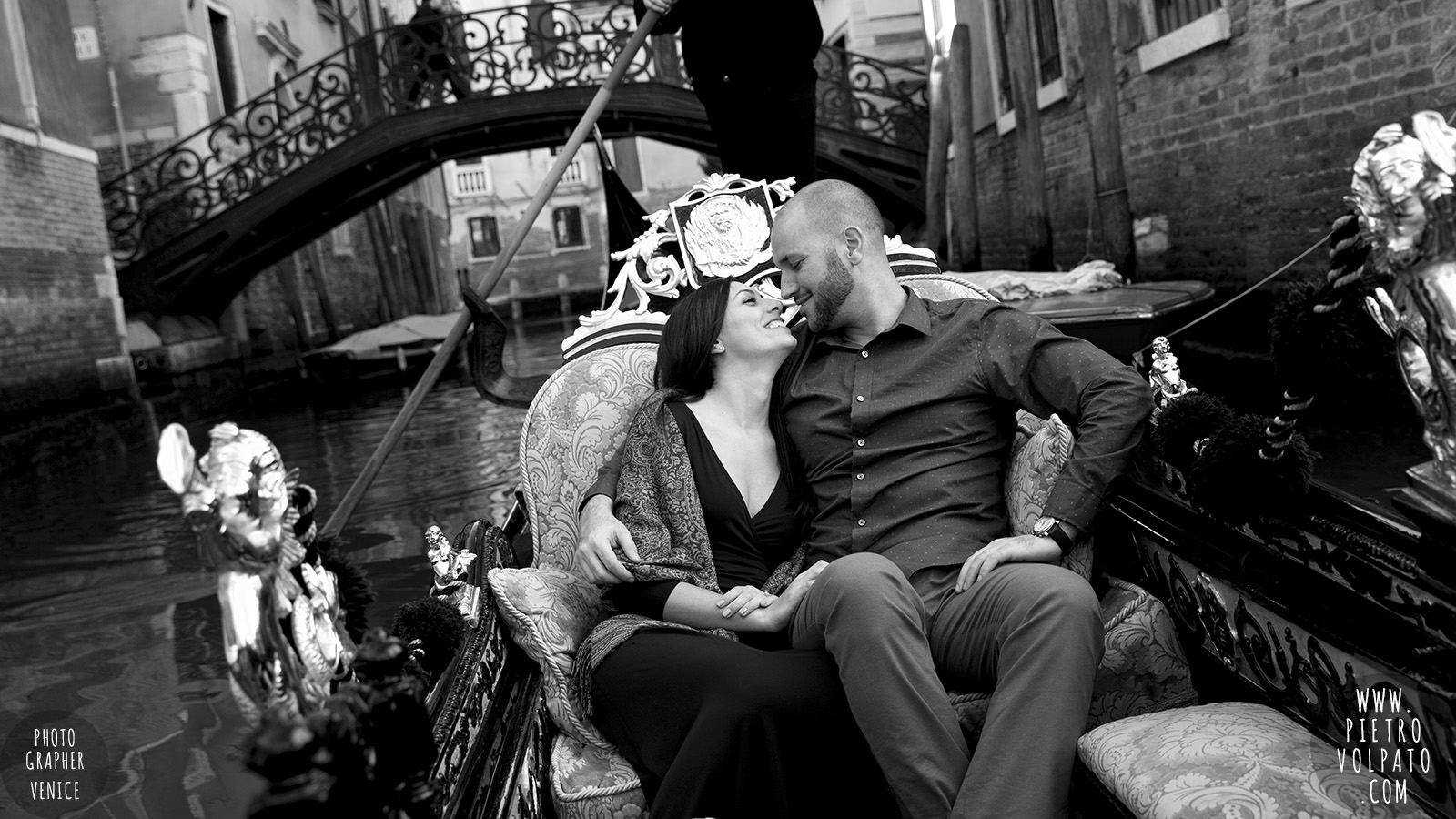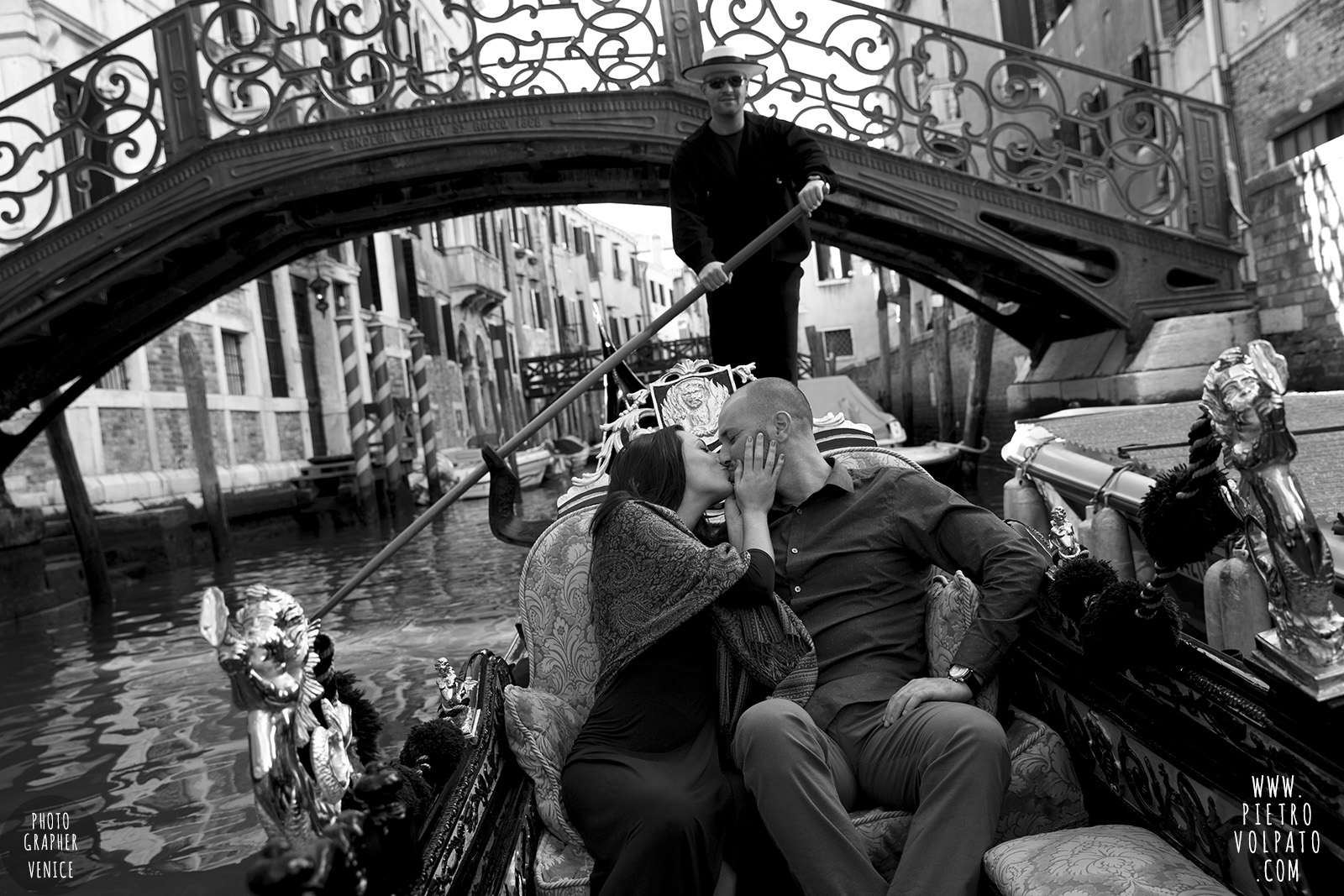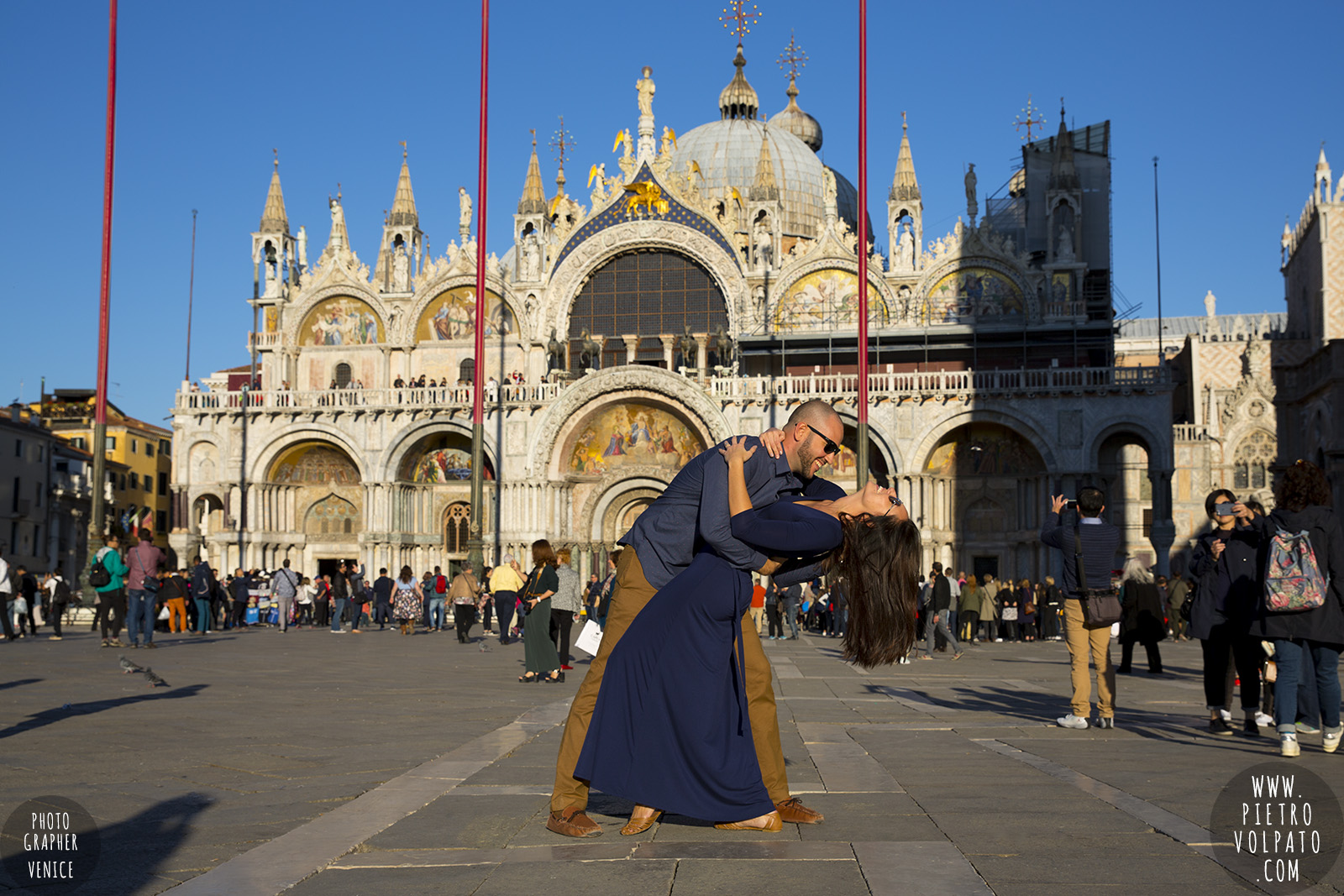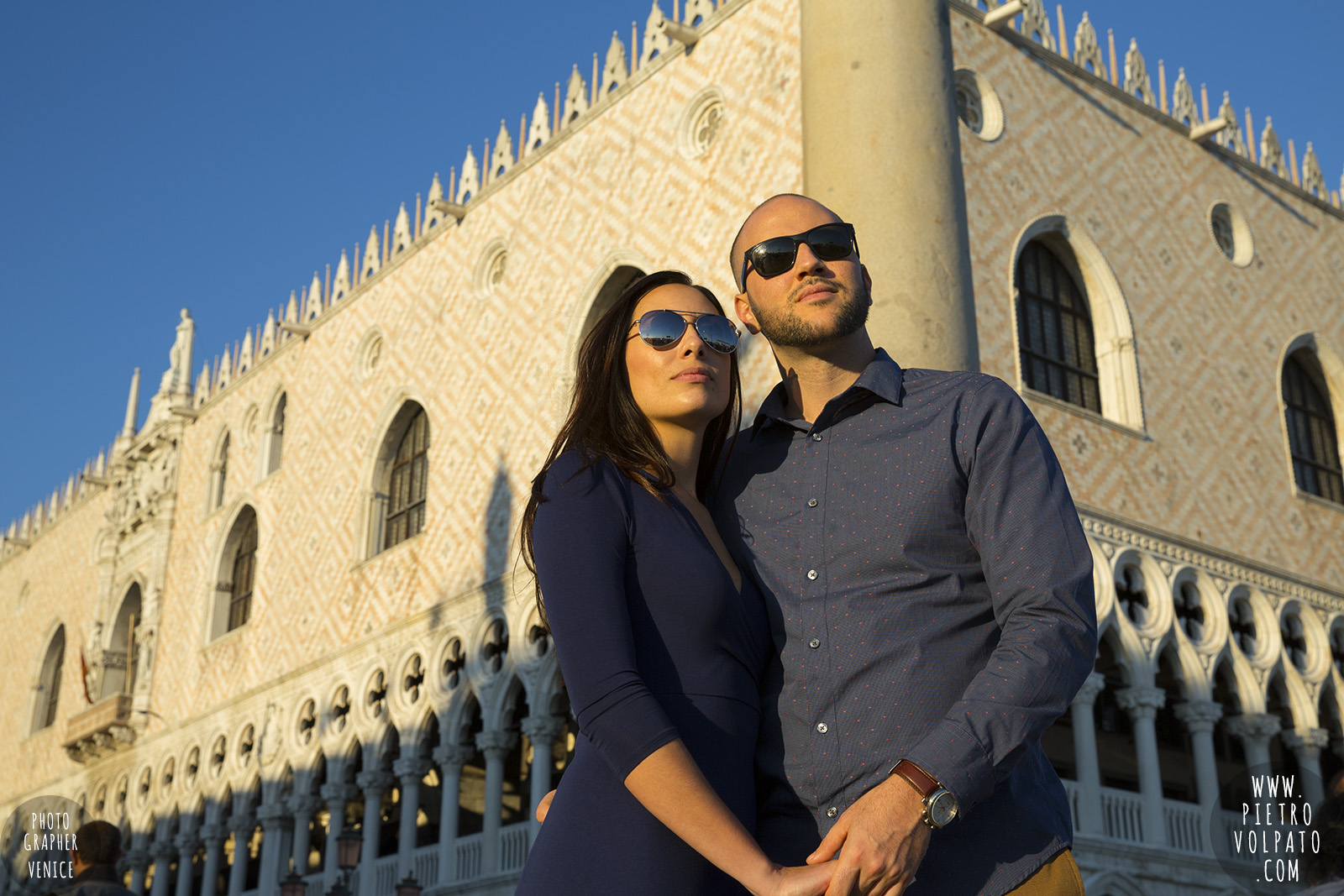 Moreover
An engagement photo session in Venice is your chance to get comfortable in front of the camera but also to get creative and have a little fun. Venice is one of the most beautiful cities in the world, so there are so many options for locations. From the famous St. Mark's square to the maze of charming alleys and narrow canals, there's no shortage of ideas here.
My Venice photo sessions are personal and relaxed. Just me, my camera and you. No need to worry about posing or dressing a certain way – we work together to ensure that you're always feeling comfortable and genuine so that you can go home with your Venice engagement photos truly personal and great.
Pietro Volpato © Photographer Venice