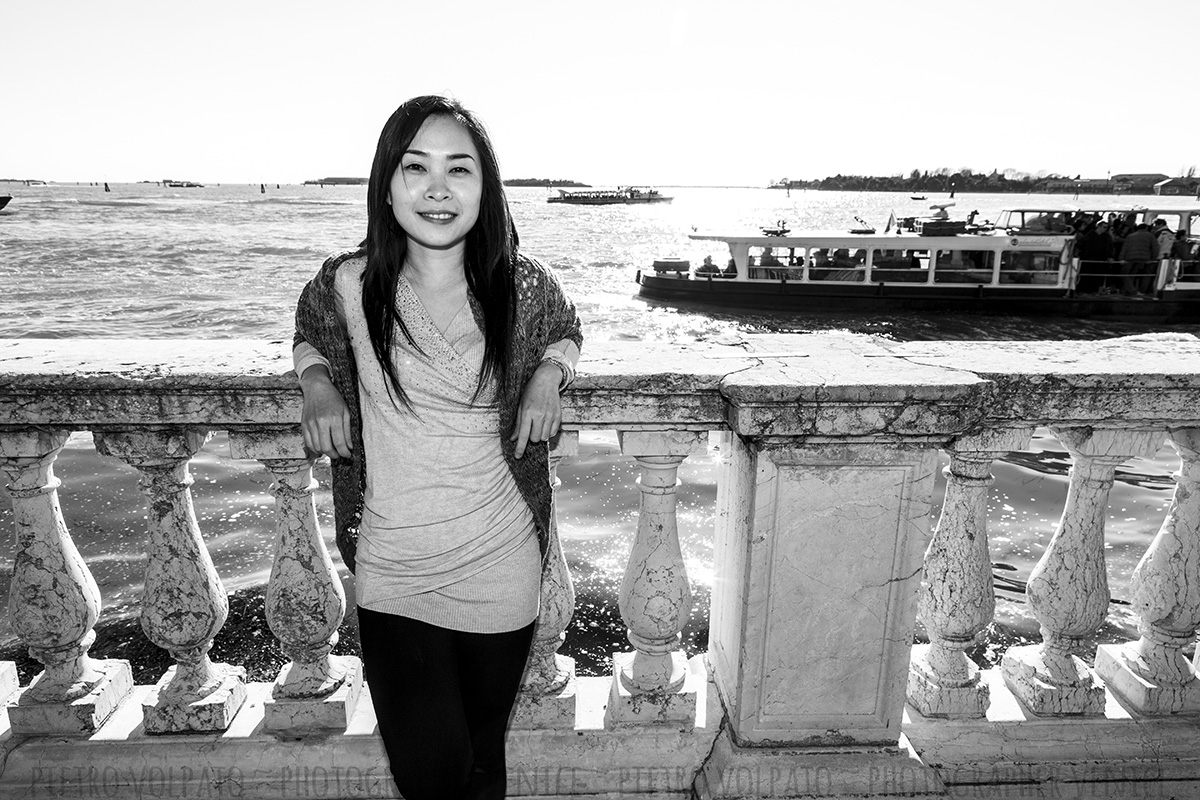 Portrait vacation photography session in Venice Italy provided by professional photographer during private walking tour. Exploring and Enjoying Venice
Huyen like many others hired me because I am a professional photographer based in Venice. I provided to her a photography session and photo tour during her vacation in Venice, Italy. A photo shoot and a private photo walk in one of the most beautiful cities in the world. She had great pictures of her she also explored Venice very beyond the standard tourists. That's what I provide, professional photos of you taken at wonderful locations and plus you have my guidance to discover Venice.
Venice is a top destination for vacation because it is a unique and incredible place like no others. Yes it is such a wonderful city that obviously it is worth to have a portrait photo session over here. And you know, all that beauty will be a perfect background for the beautiful subject, as you are. I will be your Venice photographer and during the photo session you will feel yourself as a model and you will really enjoy the walking tour.
Because as usually customers write on the reviews, will be as if you explorer Venice with a friend and not only a photographer. You will discover the hidden Venice where will take great portrait photos of you. You will have an amazing photography experience during your vacation in Venice.
Review
Huyen (UK):
"It was amazing photography experience in Venice. Pietro responded to my emails very quick and he is very flexible as I booked the photography session tour on Friday, however the weather was not good, he was happy to move to Saturday when the sun came out. Thanks Pietro again for the great experience and taking very nice photos of me. Also nice breaks at the local bar for the Italian Expresso and cakes. I strongly recommend this Venice photographer."