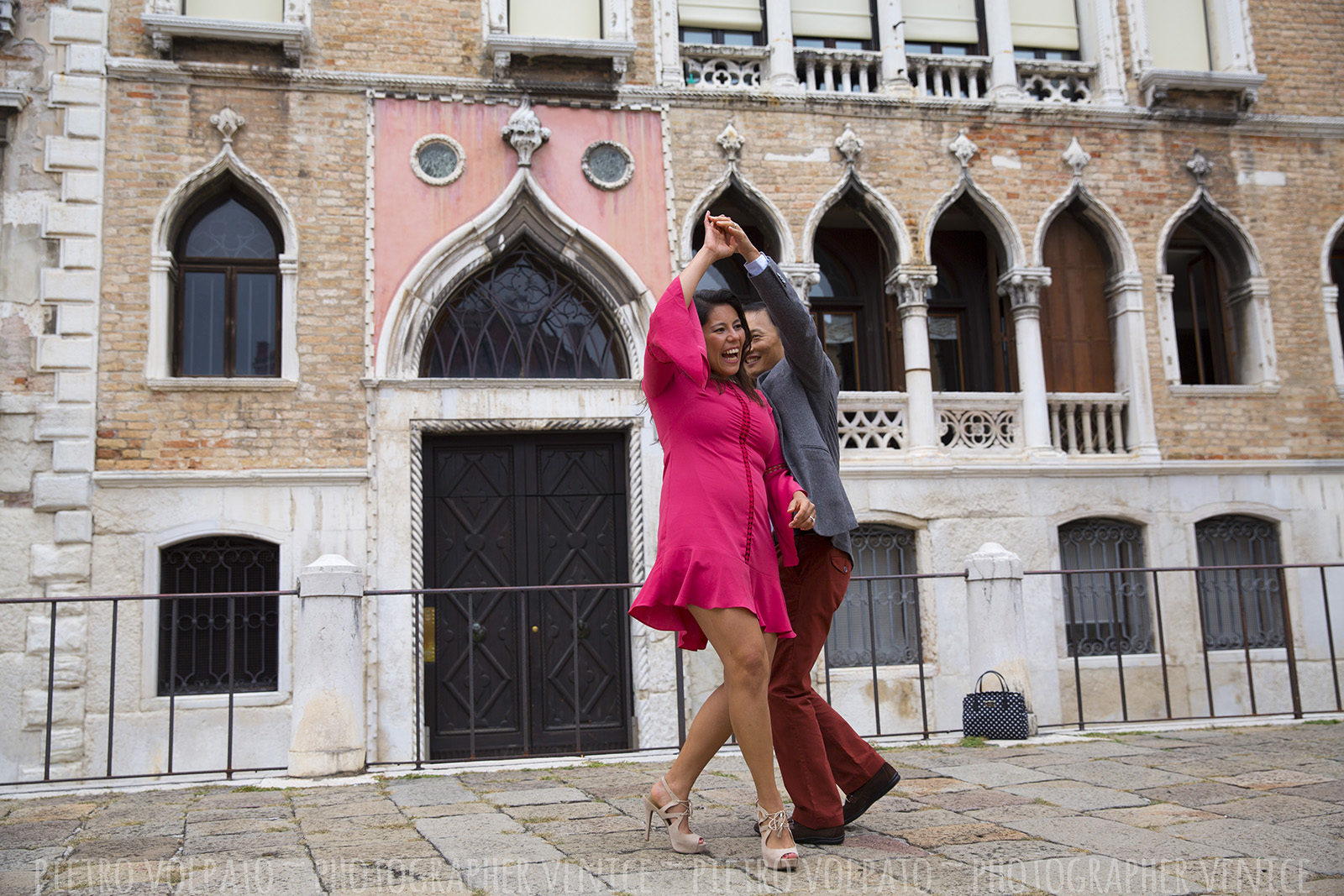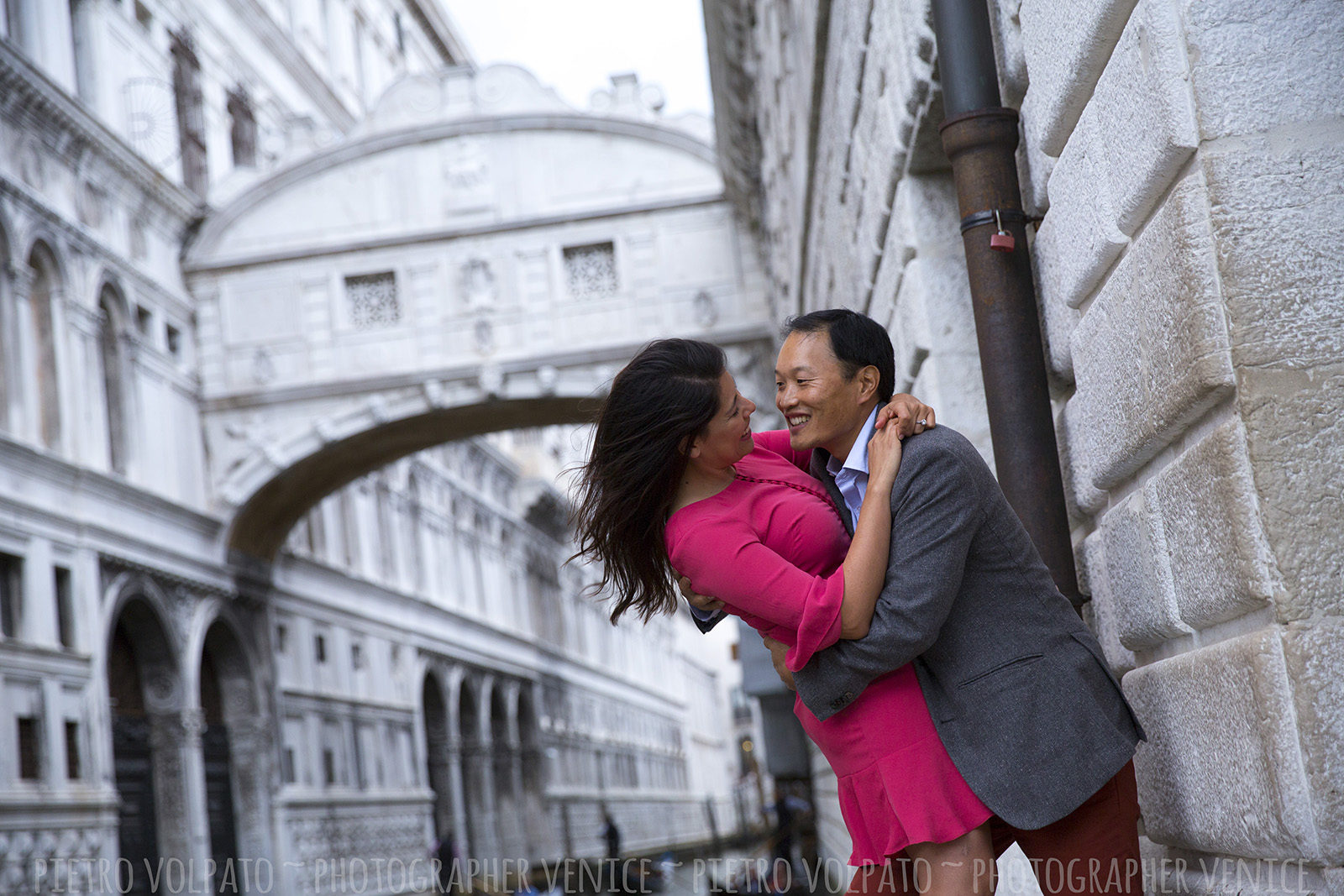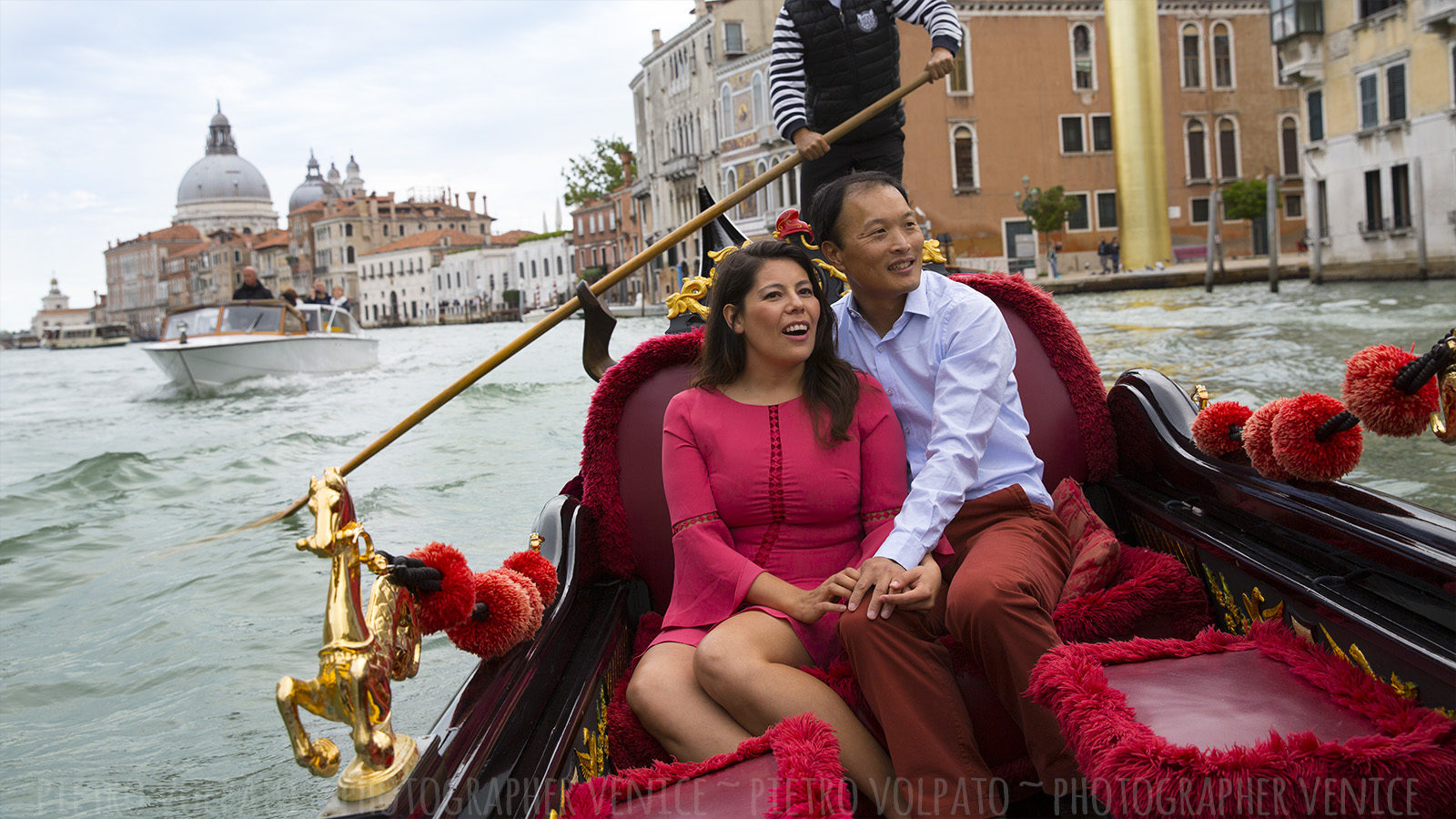 Venice couple photo shoot and walking tour with professional photographer ~ Vacation photographer in Venice
Troy & Juliana hired me as vacation photographer in Venice italy. I provided them a photo walk and it means a photography session during walking tour. They had got not only professional photos but also they discovered Venice better than tourists. For sure they had a great time enjoyed during all the the time that we spent together in Venice. Moreover I arranged a private gondola ride with good gondolier and good itinerary. I think you already know that gondola is without doubts the best way for appreciating Venice. Surely is the moment while usually I take the best pictures.
So the whole photo shoot process went smooth and they had a lot fun and romantic momets in Venice. Because my style is a mix and a balance between natural photos and posed photos. I am a gentle director who just tips what couple could do for a better photography. Then I encourage the couple to forget about me and enjoy the time. When the location and the background are perfect the photographer has only to frame that magical and natural moments. As I like to say, my philosophy is the right balance of three matters: professionalism, creativity and friendliness. This attitude is a constant for me and not only during the photo shoot. You get it during the booking and communication, during the shooting and then about the photo editing and delivering.
Review
Troy & Juliana (USA):
"My wife and I hired photographer Pietro for a photo walk tour prior to boarding a cruise ship out of Venice. We really enjoyed our time with Pietro. He takes great photos, is very friendly and professional. We also opted to have photos of a gondola ride and he hired a very good gondolier.
He has a great attention to detail and made the photos available to us on Google Drive within a few days. In addition, I live in the US and Pietro was very easy to communicate with via both email and WhatsApp. This made coordinating everything very smooth. I'd highly recommend hiring Pietro for anyone looking for a photographer while visiting Venice."